Among the many beachfront on Phuket, Kamala Beach is a hidden gem nestled along the west shore of the island. If you are an adventurous explorer of luxurious destinations, join us as we unveil the secrets of this enchanting coastal paradise.
Kamala Beach, A Tranquil Getaway Destination
Beyond the beaten path and away from the bustling crowds, Kamala Beach offers an exclusive retreat where relaxation intertwines with refined indulgence. When compared to the famous Patong Beach or Karon Beach, Kamala Beach retains a more peaceful atmosphere. The beach is long and wide with soft pale sand with casuarinas and coconut trees. Here you can enjoy snorkelling, long-tail boat riding, sunbathing, and more.
But Kamala Beach is more than just a destination for sun-seeking travellers; it is a place where dreams are realised, and memories are created. From its serene beachfront retreats that exude opulence to the tantalising flavours of its culinary scene, Kamala Beach unfolds like a masterpiece waiting to be discovered.
Serene Beachfront Retreats: Indulgent Accommodation on Kamala Beach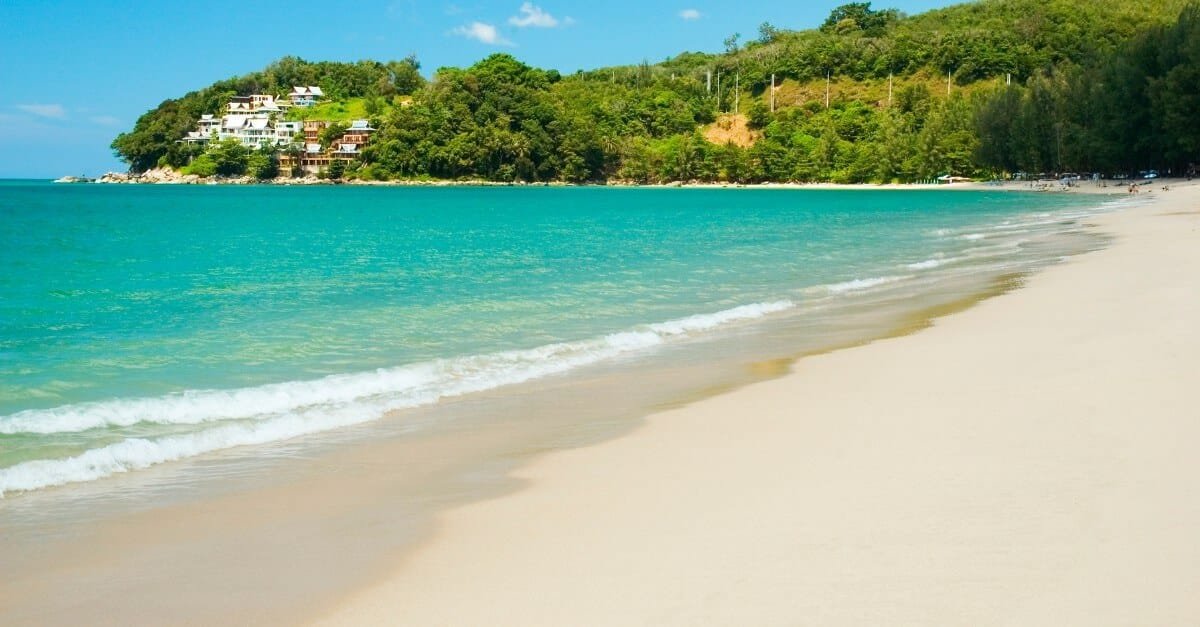 Immerse yourself in a world of serenity and luxury as you discover the indulgent accommodations on the shores of Kamala Beach. Here, you can find Hyatt Regency Phuket Resort—the finest 5-star hotel in Phuket that will redefine the concept of relaxation, offering a haven of tranquillity where every detail has been meticulously crafted to cater to the desires of discerning travellers like yourself.
Indulge in Hyatt's spacious rooms and suites adorned with plush furnishings, offering breathtaking views of the azure sea or lush tropical gardens. Relax in one of the largest infinity pools in Phuket, sip champagne on expansive terraces, and surrender to the gentle caress of sea breezes that invite a sense of calm and tranquillity. These beachfront retreats are not simply places to rest your head, but sanctuaries that elevate your vacation to a state of pure bliss.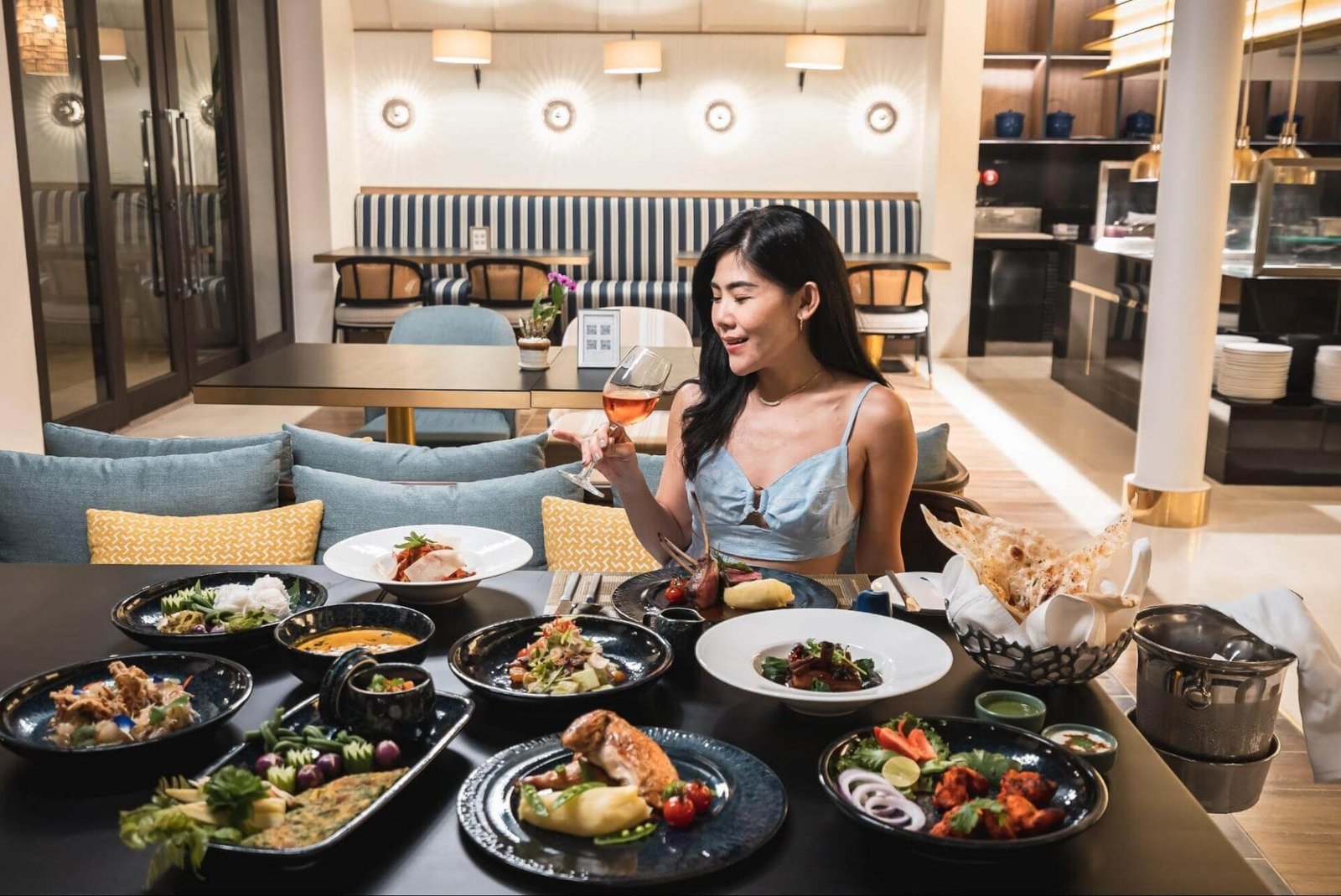 Enjoy a culinary journey within the confines of these retreats, as Hyatt's world-class restaurants, including Casa Boho, Pool House Kitchen, 180 Degrees Pool Bar, and Mizu tantalise your taste buds with a symphony of flavours. Delight in exquisite gourmet meals prepared by renowned chefs, showcasing the finest ingredients sourced from land and sea. Whether you crave international delicacies or authentic Thai cuisine, these gastronomic havens ensure every dining experience is a feast for the senses.
Unwind at Nam Spa, a luxurious spa that invites you to rejuvenate your mind, body, and soul. Pamper yourself with indulgent treatments and massages that transport you to a state of blissful relaxation. Skilled therapists use the finest natural ingredients and massage techniques to ensure that every moment spent in the spa is a transformative and rejuvenating experience.
Choose Kamala Beach as your destination of serenity, and let your Phuket hotel retreat redefine your understanding of opulence. Allow yourself to be embraced by the tranquillity of this hidden gem, where every desire is met with grace and elegance, and where memories are made to last a lifetime.
Beyond the Shoreline: Exhilarating Adventures and Cultural Phuket Attractions
For those seeking something different, you can try out the range of water-based excitement that Kamala Beach offers with an array of thrilling activities that will leave you breathless with excitement. Dive beneath the crystal-clear waters and discover vibrant coral reefs teeming with marine life, or join a snorkelling expedition to explore hidden coves and secluded lagoons. If you prefer to stay above the surface, paddleboarding along the calm waves or hopping on a jet ski to feel the rush of adrenaline are equally invigorating options.
Should you wish to immerse yourself in the local culture, why not visit Phuket attractions, such as the nearby temples and embrace the spiritual heart of Thailand? The magnificent Wat Baan Kamala is a must-visit, with its intricate architecture and serene atmosphere. Engage in a private meditation session led by a Buddhist monk, allowing yourself to find inner peace and gain insights into the profound teachings of Buddhism.
For a more immersive cultural encounter and a taste of nightlife in Kamala Beach, explore the Kamala Night Market, where the vibrant atmosphere comes alive with the scents of street food, the melodies of traditional music, and the vibrant colours of local crafts. Stroll through the bustling stalls, sample delectable Thai delicacies, and mingle with friendly locals who are eager to share their traditions and stories.
As you can see, the possibilities for adventure and cultural exploration are endless. Step out of your comfort zone, embrace the unexpected, and let the allure of this tranquil gem captivate your senses.
Find a Tranquil Stay at Hyatt Regency Phuket Resort
If you are searching for a peaceful place on Kamala Beach to stay in during your getaway, then look no further than Hyatt Regency Phuket Resort.
We are a 5-star hotel in Phuket that offers luxurious, contemporary furbished rooms and suites complete with private terraces and a view of the Andaman Sea. You can peacefully indulge in state-of-the-art facilities, the largest oceanfront infinity pool, and other curated experiences you can enjoy at our hotel.
Visit our website or contact us today to find out more.
Tel: +66 7623 1234
Fax: +66 76 231 233
Email: phuket.regency@hyatt.com