Phuket is not only a renowned island destination filled with beautiful beaches, lush rainforests, and exciting activities in every district. It is also a well-known culinary destination, with dining choices from around the world converging on practically every beach. Whatever you hunger for, you can find everything from Thai noodles to French fine dining to Japanese food in Phuket.
Many luxury resorts in Phuket, like the Hyatt Regency, reflect the island's culinary abundance with a plethora of options from multiple outlets, extensive menus, and special experiences. Let us whet your appetite for a visit with this short gastronomic survey.
Dining Options Galore at Luxury Phuket Resorts
Breakfast
Considered the most important meal of the day, it is even more significant in Phuket. You want to be fully nourished so that you can take full advantage of whatever island outing or adventure awaits you. Breakfast options at resorts can range from set menus of Asian, Continental, and American-styled breakfasts to fully stocked buffets with choices from all around the world.
At Hyatt Regency Resort Phuket, our breakfast takes place at one of the best seaview restaurants in Kamala. From refreshing cereal to hot dim sum to fresh juice, as well as eggs cooked to your liking. You can eat your fill while you fill your gaze with the stunning seaviews just past the shimmering infinity pool.
Brunch
And if it is a Sunday, then get ready to relax and feast. Brunch is the occasion for friends and family to get together over sumptuous spreads of your favourite local and international foods. Hyatt Regency takes it a step further with station carving and grill stations, as well as cheeses from around the world and Japanese food from around the corner of Phuket. Oysters, pasta, and desserts galore – you will want to stay all day. And with live music and fun games for the kids, you may just end up doing so.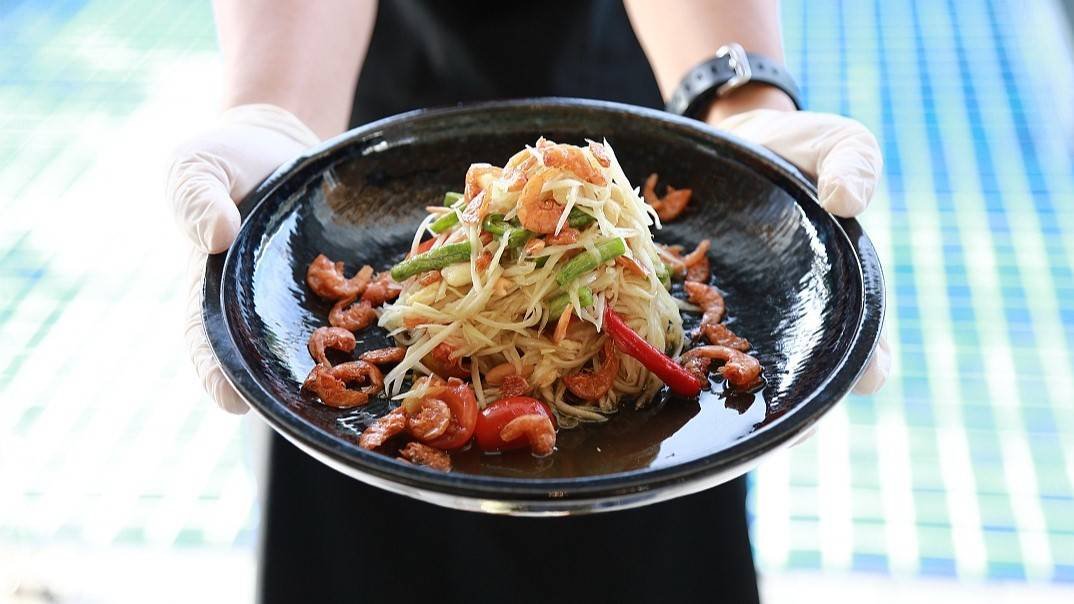 Lunch & All-Day Dining
Throughout the day, you'll find yourself wanting something to eat. It could be some fried rice for lunch, a Caesar salad for a light snack, or a Japanese delight at a Teppanyaki Restaurant in Phuket.
At Hyatt Regency Resort Phuket, you can have it all, with a fantastic view! At the Pool House, you can escape the blazing sun for a light repast and still enjoy the fresh sea breezes. Or take advantage of the show kitchens and order feasts of international, Thai, and Indian specialities. Lastly, since you are in Phuket, you may want to try island favourites such as Bai Liang Phad Kai or Geang Poo Bai Cha Plu.
Tea For Two or Three
Sometimes, a little bite with a sip of tea is just what you need to enhance a conversation with a friend or two. In keeping with a time-honoured British tradition, we create our own take on afternoon tea. With sweet and savoury tidbits from classic scones to tasty finger sandwiches, you can while away the afternoon as you wait for the stunning sunset to come.
Dinner & A Show
Kamala, on the west side of Phuket island, is known for its brilliant sunsets. Our One80 Pool Bar offers the best seats around to witness this wonder every night, along with tropical cocktails and other refreshments to suit the show. And if you want the show to continue, you may want to reserve a spot at Mizu, our teppanyaki restaurant. Phuket has a wide array of Japanese restaurants, but you will not want to miss the performance that Mizu's chefs have in store as they prepare grilled feasts of high-quality meats and freshly caught seafood for diners every night.
Room service 24/7
After an exhilarating day of exploring the island, or after a languorous afternoon by the pool or the beach, you may just want to head to the private sanctuary of your room or suite. Hyatt Regency's room service menu is available to guests all day and all night long so that you can have a pad thai at midnight or a burger for breakfast. Moreover, we offer a full range of beverages in case you wish to have a private sundowner from your seaview terrace.
Hyatt Regency Restaurants with Senses of Deliciousness
With a wide range of dining options, from a poolside bar to a Japanese restaurant in Phuket, Hyatt Regency Phuket Resort offers you myriad ways to satiate your appetite. And you can do so practically any time, during the day or at night. Every type of cuisine as well as different ambiences, including private romantic dining experiences, is available, and if you wish, you can also discover the island's culinary heritage and bring home newly honed Thai cooking skills.
If you would like to learn more about your many food and beverage choices at Hyatt Regency Resort Phuket, please contact us today.
We Travel Together at Hyatt Regency Phuket Resort
In Phase 4 of We Travel Together, Hyatt offers a special price for your vacation experience. Book now & Indulge in various benefits, including:
Free Breakfast to your door
20% Discount on Bespoke Spa Journey
Collection your points with World of Hyatt
Free meals for children 12 years old or under
Our offer is available from 1st July until 23rd October 2022.
Get more benefits when booking for 2 nights or more:
Free! 2 glasses of cocktail per room, per booking
Upgraded Family Room and Regency Suite per room, per booking
Book Now
📧 reservations.phuhr@hyatt.com
📞(+66) 76 231 234