Planning a trip to Phuket, Thailand? You will no doubt have so much to choose from the Pearl of Andaman Sea, and Phuket beach resorts are no doubt at the top of the list. With so much to see and do, eat and drink all across the island, you will want to consider all the districts comprising over 30 beaches.
One of the most outstanding choices for any type of holidaymaker is Kamala. While most people will think of just Kamala Beach, Kamala is actually a district filled with many beaches, parks, waterfalls, and a whole host of activities. With this variety, families looking for fun, couples on a romantic getaway, travellers seeking serenity, and more can all find what they are looking for around the corner of their Kamala beach resort.
Fun Awaits at Kamala Beach!
The Kamala district is located on the west side of Phuket, about an hour's drive from Phuket International Airport. It is known more for its enclaves of fishing villages and local Muslim communities. Many of Kamala's beaches were not as popular as the touristic Patong and Karon beaches. However, after the rebuilding from the 2004 tsunami incident and with the renowned Phuket FantaSea show and many luxury resorts making their home here, more and more visitors around the globe have been discovering the joys of Kamala, especially among local travellers taking joining the We Travel Together Thailand incentives.
What To Do in Kamala?
Kamala has its own special character, from the sea waters to the waterfalls inland. You can find all sorts of delights to enchant you, whether you just want to lounge in the sun, have an exhilarating hike, go on a shopping spree or feast on scrumptious food.
Here are some highlights of the few places to go and things to do in Kamala:
Beaches
With its shallow waters and trees providing welcome shade, families will love spending time here at Kamala beach. There are loungers for rent, and you can relax even more with a foot or Thai massage right next to the beach. If you are looking for something a little more exciting, there are usually jet skis for rent, and during the months of April to October, the waves pick up enough for a little surfing action.
If you are feeling a little adventurous, you can hire a longtail boat to take you to Laem Singh Beach, just to the north of Kamala Beach. Depending on the situation, you may be able to access the beach by land, but a boat is usually the way to go. There's a secluded beach, although it can get busy depending on the time of year, and snorkelling around the rocks will reveal colourful marine life ranging from coral formations to friendly sea turtles.
Rayee Beach is where you can find us, Hyatt Regency Phuket Resort. The beach may be a little rockier than the other Kamala beaches, but it is filled with wonders for you to explore. It is one of the quieter spots, so it is ideal for beachcombers looking for a relaxing moment, listening to the lapping waves. But there is also a shallow reef just 100 meters from shore teeming with activity for snorkelers or scuba divers. And at low tide, you could walk, with the proper foot protection, to see what's happening!
Attractions
Truly an amazing spectacle, Phuket FantaSea is a celebration of Thai culture and artistry. Currently only open two nights a week, the park blends shopping, dining, and show into one location. You can wander the exhibits and shops around the area, which focus on local arts and crafts, punctuated with demonstrations and street shows. There is a buffet dinner of Thai speciality dishes if you get hungry, and then a show of epic proportions that is truly indescribably wondrous.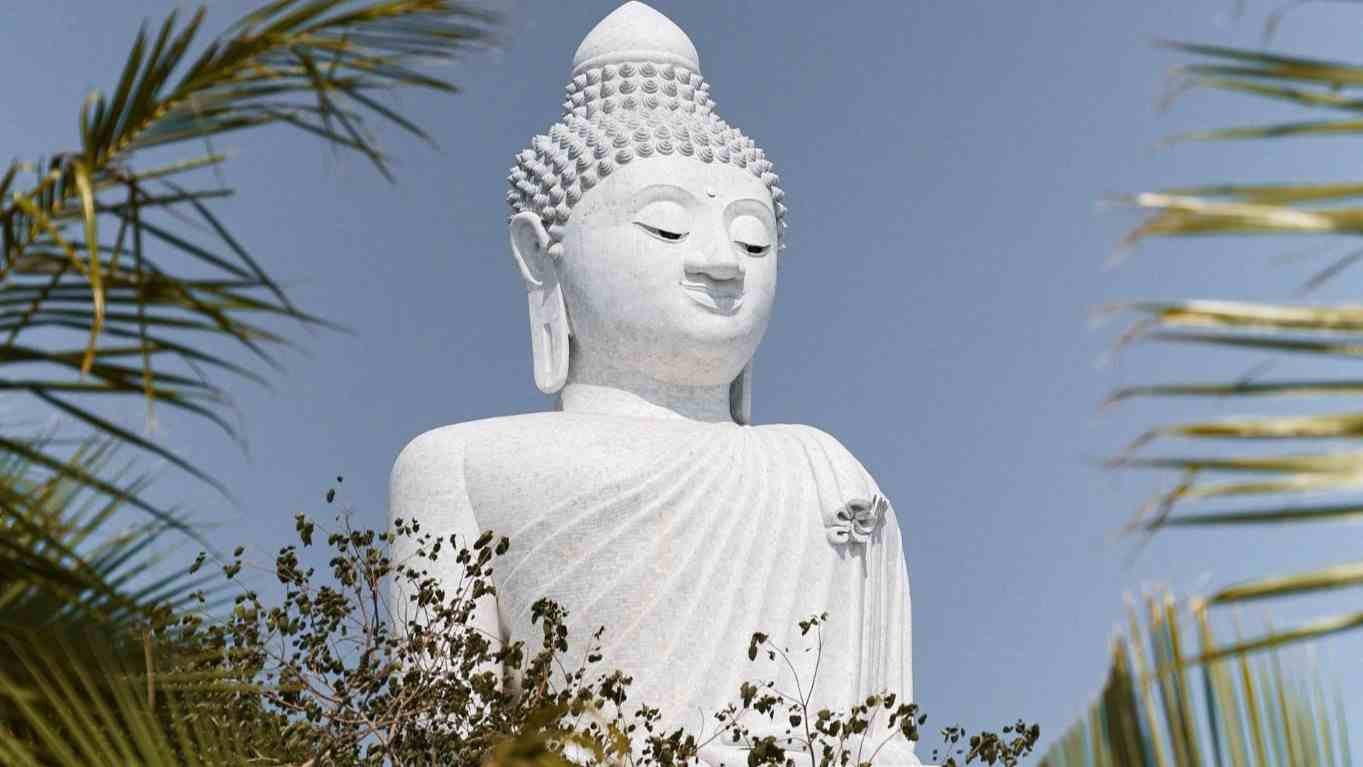 For a less theatric taste of Thai culture, there is Wat Kamala, a Buddhist temple rebuilt after the tsunami. It is rather modest but does feature a line of small golden buddhas. (Please remember to dress modestly when visiting any religious site in Thailand.) There is also a number of night markets and weekend markets where locals hawk their wares, from dried fish to fresh fruit, from beach wear to intricate jewellery.
For those who want to commune with nature further, there are hikes and waterfalls nearby. You could take a bit of a hike through the jungle to Kamala Waterfall, or there is the paved walkway to the second of the four-levelled Ban Wan Waterfall. Both are just a short drive from Kamala or Rayee Beaches and offer the fresh air of the rainforest while still being so close to the sea.
Where should I stay in Kamala?
There are many places to stay in Kamala, but if you want 5-star luxury with lavish experiences to match, look no further than the Hyatt Regency Phuket Beach Resort. Overlooking Rayee Beach, you will have spectacular sea views from almost every spot, from your room to our many restaurants and our epic infinity pool. We have also curated a range of experiences so that you can make the most of your Phuket stay. Visit our website to see what fun awaits you at Hyatt Regency Phuket.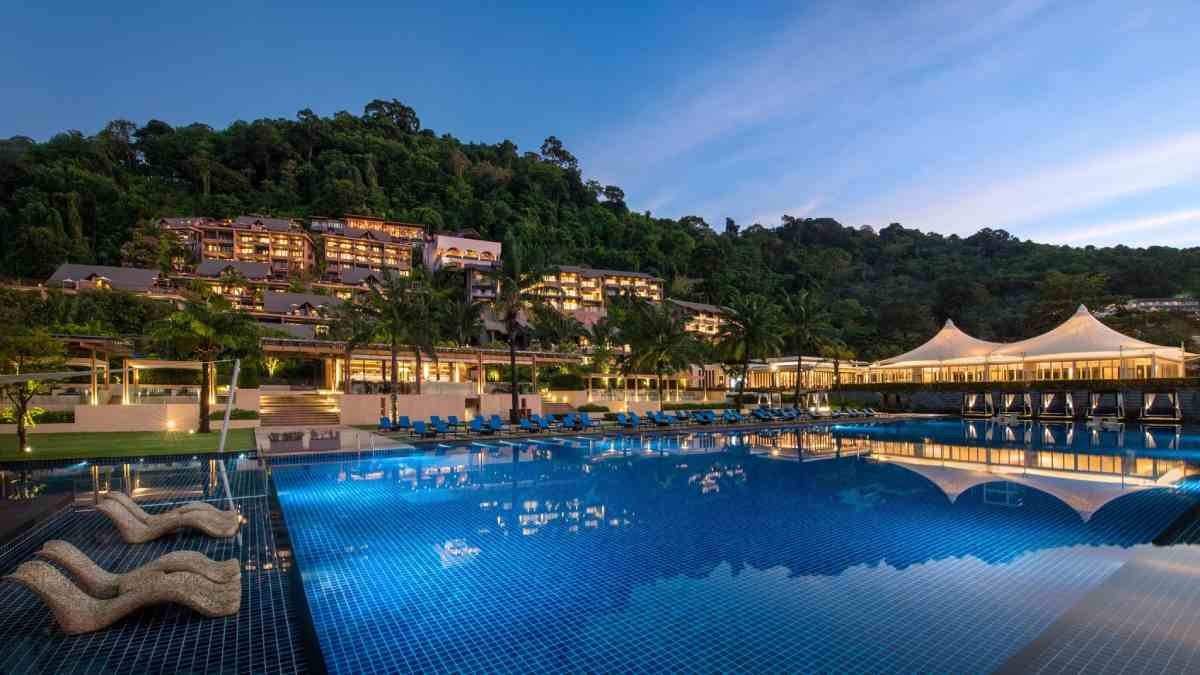 We Travel Together at Hyatt Regency Phuket Resort
In Phase 4 of We Travel Together, Hyatt offers a special price for your vacation experience. Book now & Indulge in various benefits, including:
Free Breakfast to your door
20% Discount on Bespoke Spa Journey
Collection your points with World of Hyatt
Free meals for children 12 years old or under
Our offer is available from 1st July until 23rd October 2022.
Get more benefits when booking for 2 nights or more:
Free! 2 glasses of cocktail per room, per booking
Upgraded Family Room and Regency Suite per room, per booking
Book Now
📧 reservations.phuhr@hyatt.com
📞(+66) 76 231 234