Swim, Sun and Sea In
The Best Infinity Pool Resort in Phuket
One of the best activities one seeks to indulge in is swimming, especially in an infinity pool resort with a panoramic view of the beach and the ocean. To enjoy the most idyllic view of the Kamala Beach, pastel palette skies and mellow sunsets, jump in our two elegant infinity pools blended into the shimmering blue of the Andaman Sea. We, a 5-star hotel in Phuket, offer the best atmosphere for ultimate fun and relaxation throughout your stay.
Our infinity pool in Hyatt Regency Phuket Resort is one of the largest oceanfront pools in Phuket, with over 1,800 square meters in size. It is located conveniently near the lobby and our restaurants, anchoring a lively and leisurely ambiance as a family-focused lifestyle and dining destination. The Infinity pool is accompanied by a fronting sea-facing hilltop restaurant and Casa Boho bar. Seating spaces are created in and around the cool, glittering water where you can wine, dine, socialize and unwind with magnificent sea views and impeccable service.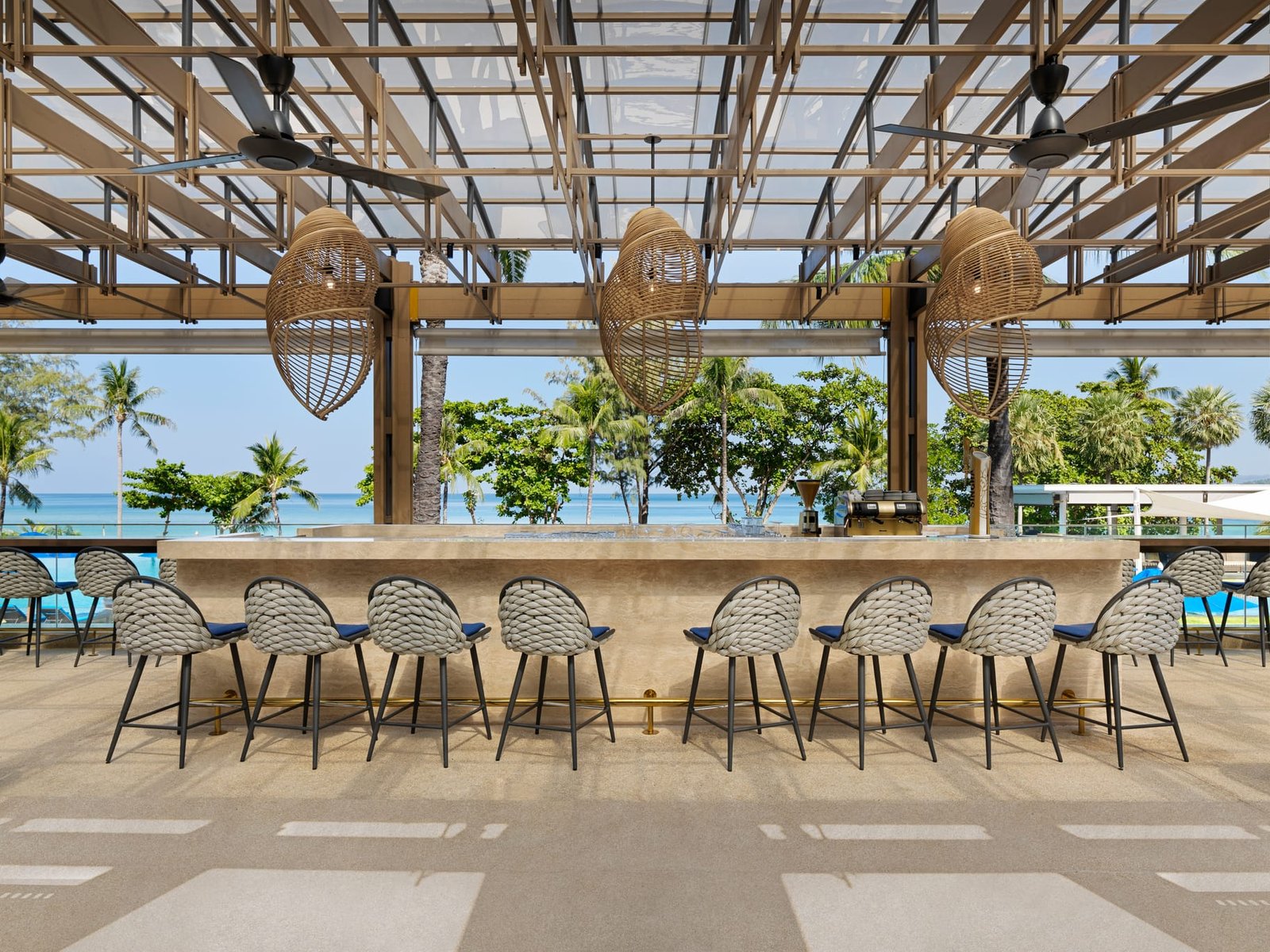 Hyatt Regency is not only a Family Phuket hotel, but we are also known as the best Kamala beach resort and diving resort in Phuket. With luxurious amenities, quality facilities, and the resort's location, there are countless experiences you and your family can relish. From experiential dining, diving, bespoke spa journeys, secret beach getaway, and our renowned infinity pool resort with a million-dollar view.
DAYCATION PASSES
Non-staying guests are invited to purchase a daycation pass for an amazing unwind and dine experience. Enjoy perks in the form of redeemable dining credit at any of the main swimming pool bars and restaurants; exclusive use of a sun lounger and towels; and complimentary access to Camp Hyatt Kids Club and Dive Center & Spa.