'What to Expect from Luxury Phuket Beach Resorts?' Maybe one of the early questions vacationers ask. There are many reasons to travel and stay at Phuket hotels. For some, the idea of luxury accommodation, such as a Phuket 5 star hotel with private pool available, is the ultimate beach getaway. If you are in the mood for some pampering in the lap of luxury while enjoying stunning ocean views, what should you look for in the best beachfront hotels in Phuket for you?
Hyatt Regency Resort Phuket should of course, be on the top of your list, but we would like to elaborate so that you can make your own comparisons. We are sure you will not be disappointed!
A Phuket Hotel With An Ocean View
If you are heading to Phuket, then you will most likely be expecting Phuket hotels with at least an ocean view. But among the Phuket hotels all over the island, you cannot find a location like Hyatt Regency. Situated on a cascading hillside at Kamala Bay next to the picturesque Rayee Beach between Kamala and Patong beaches, overlooking the Andaman Sea, practically every room and facility boasts a breathtaking sea view. Not only that, but you should also want a location where you are just steps away from the beach.
Rooms With Stunning View… and More!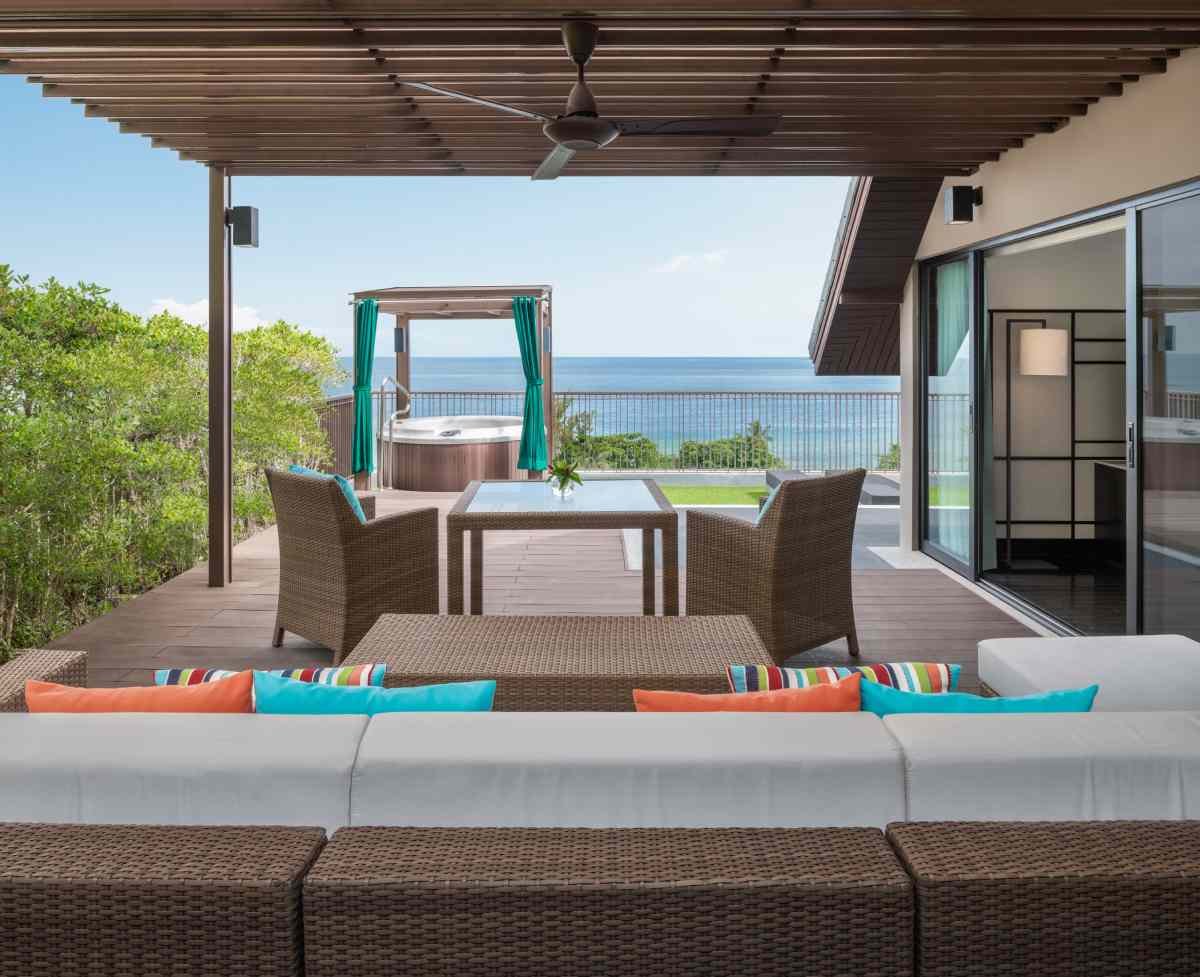 Even the most basic amenities at a luxury Kamala beach resort will spoil you. You would indulge in a balcony or terrace with a fantastic view, with plenty of room to stretch and relax. The bed should welcome you into a comfortable embrace so that you will wake up refreshed in the morning. And you want a tub for a relaxing soak and a shower to refresh you.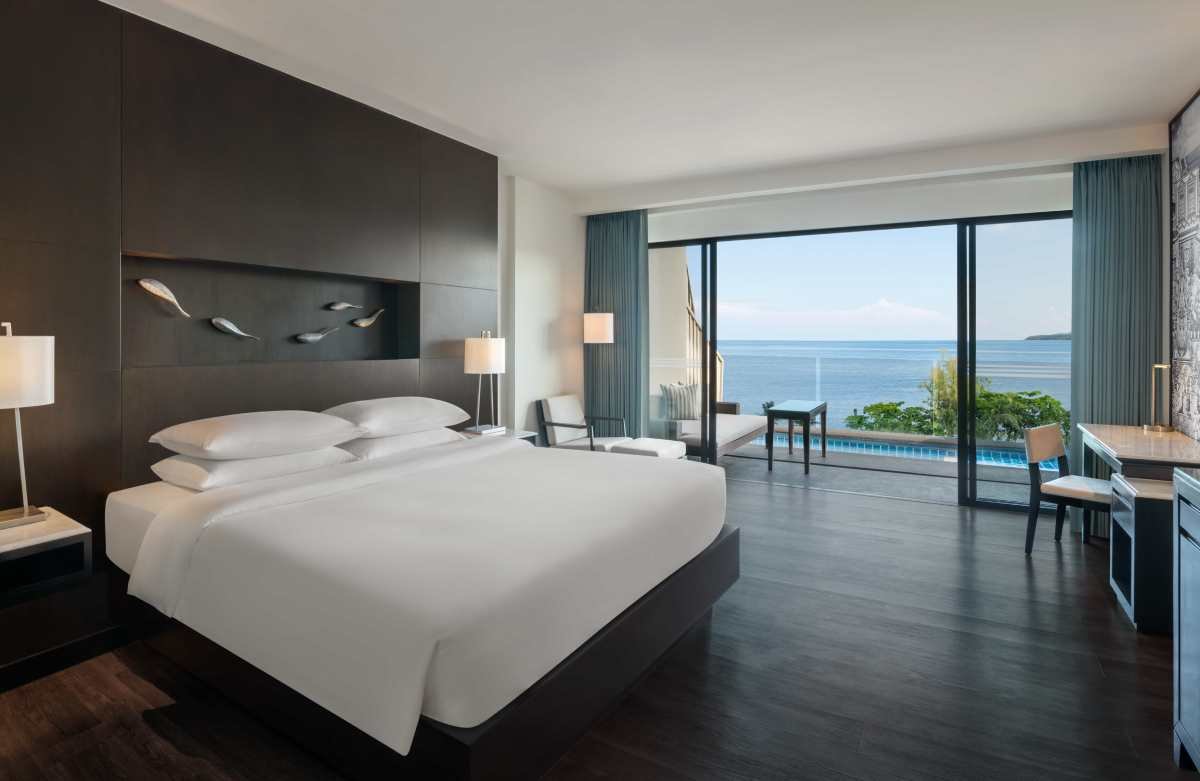 Hyatt Regency has all of the mentioned more. You can choose from an ocean view room with a plunge pool for a private dip, or there are suites with a whirlpool on the terrace for an even more lavish experience. If you are travelling with friends or family, you can stay together but still have privacy with a two-bedroom family room.
Every Dining Delight Imaginable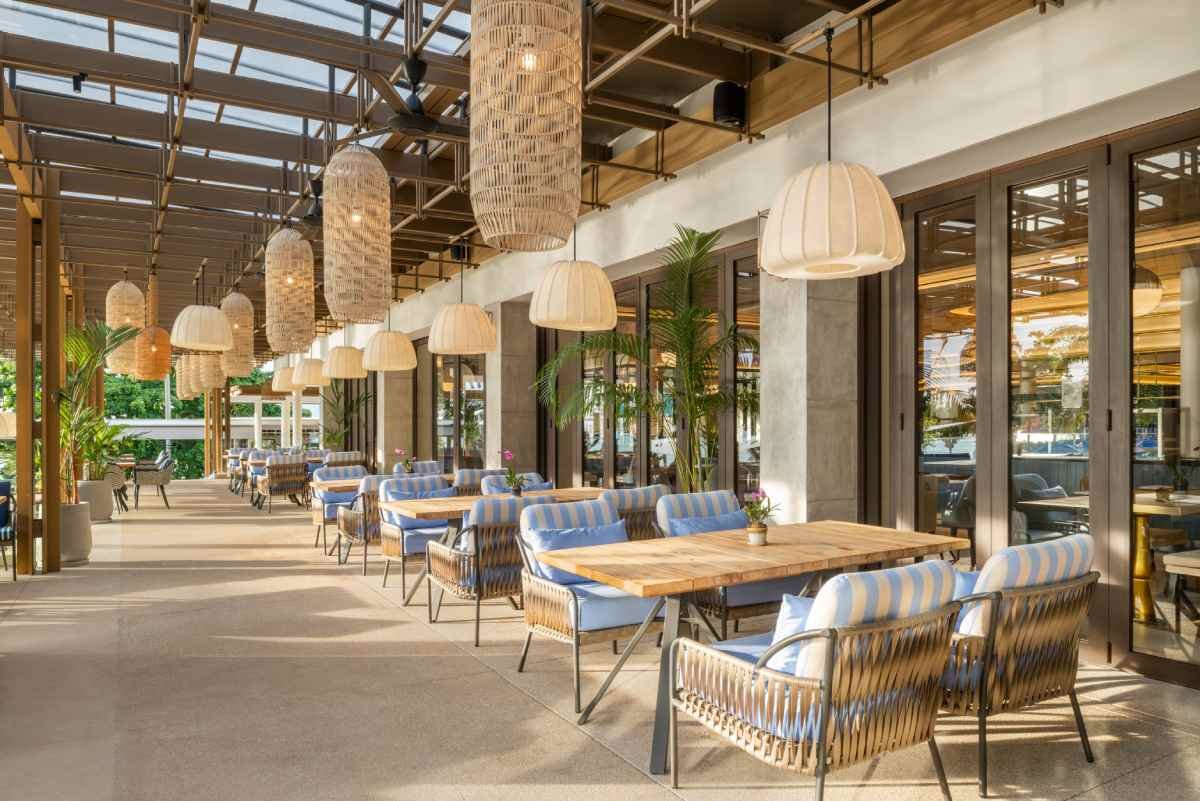 Phuket is well-known as a culinary destination, with myriad restaurants from noodle stands to MICHELIN fine dining. However, sometimes you want to treat yourself to a fantastic meal without leaving the comfort of your resort. Luxury Phuket beach resorts like the Hyatt Regency offers a wide range of dining experiences, including all-day dining with a beach view at the Pool House Kitchen and exhilarating teppanyaki shows with delicious results at Mizu. They should cater to special moments with beachfront barbecues, delicate afternoon teas, and languorous Sunday brunches.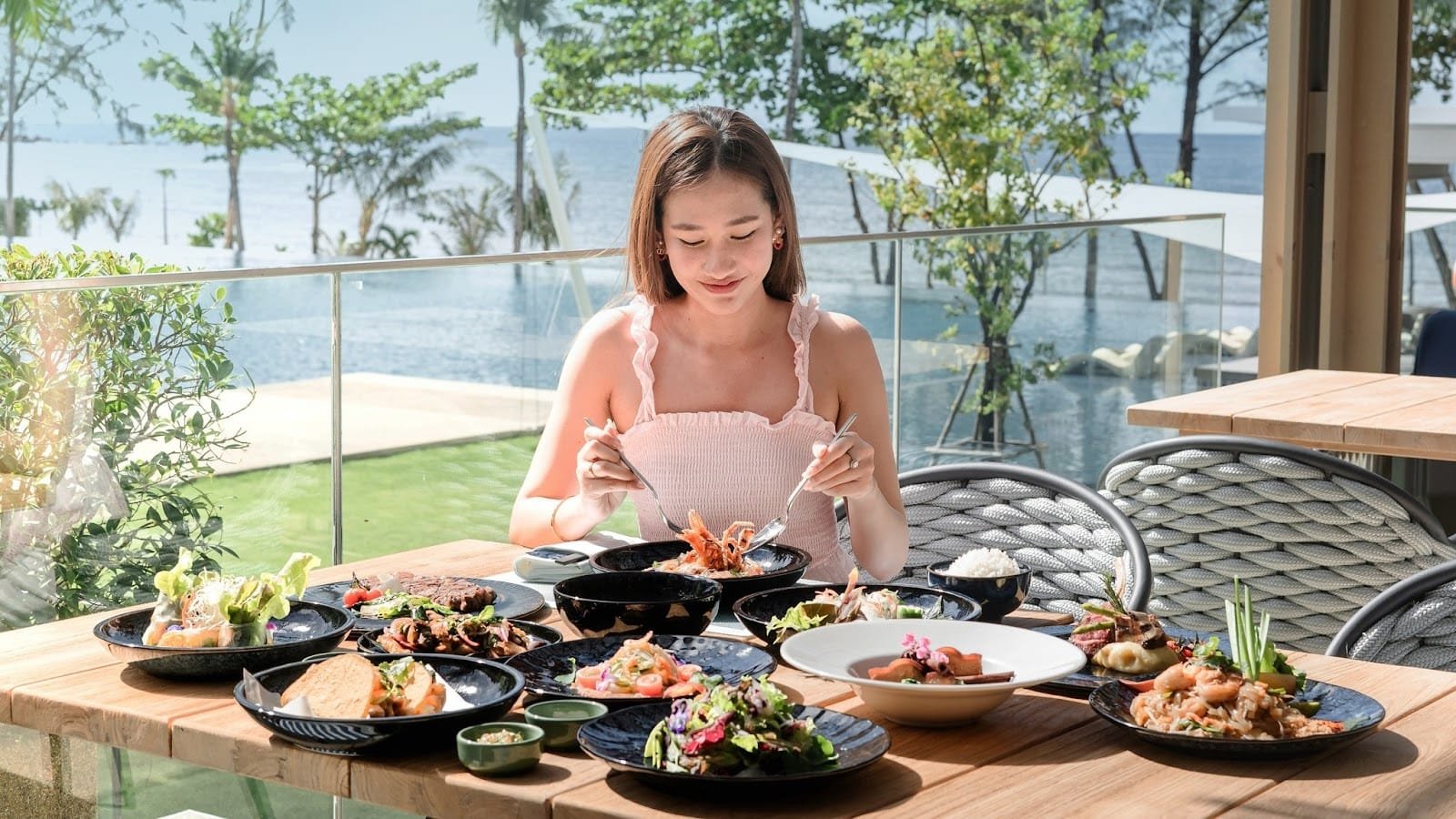 Pools, Spas, and Fitness
Many luxury resorts may claim they have pool, fitness, and spa facilities, but are they as luxurious as you deserve? For instance, does the spa offer a full-service menu, including ayurvedic and traditional Thai treatments, as well as bespoke spa journeys created just for you? Is the fitness centre available to you 24 hours a day, seven days a week, so that you can get a workout in on your schedule? Does the pool sit along the beachfront for break-taking views as you lounge poolside or get some laps?
Hyatt Regency offers all that and more, including one of Phuket's largest infinity pools with over 1,800 square meters in size, surrounded by our various restaurants and amenities.
Experiences For One and All
The height of luxury is to have your dreams come true with carefully curated experiences. At Hyatt Regency Phuket, we open the realms of possibility by offering a range of experiences for you to enhance your Phuket holiday even further.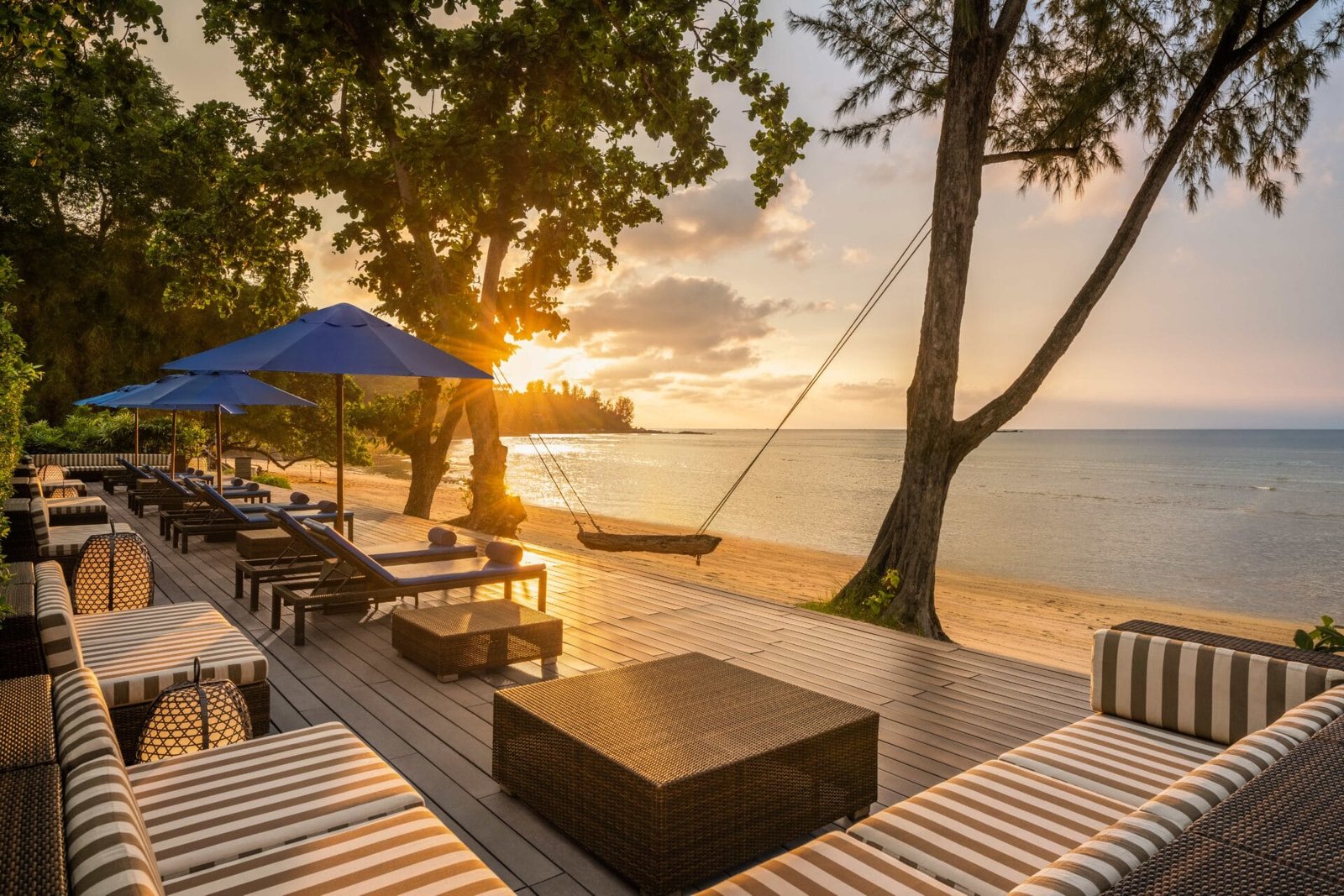 Our experience ranges from straightforward guided shore walks to explore the sea life under the waters just offshore. Or you could learn how to make traditional Thai dishes like a pro so you can share the flavours you found when you are back home. And if you are travelling with your family, there should be excursions and experiences for the whole family. The children can enjoy our exclusive kid's club all day long. The adults want a little quiet time on their own at the ONE80° Pool Bar or dive in the infinity pool. Or you could discover your own experiences along the beach with complimentary beach shoes and other equipment, or you could relax with friends and family over a game or two in the entertainment lounge.
Hyatt Regency Phuket Checks All the Boxes
Hyatt Regency Phuket Resort offers all that you imagine for your 5 star resort in Phuket. Over the years, Hyatt Regency has received acclaim, including TripAdvisor Travelers' Choice for multiple years in a row, Best Wedding Venue from World Destination Wedding Awards, and Thailand's Top 10 Family Resorts from Australia's Holidays with Kids, just to name a few.
If you want to find out how the Hyatt Regency checks all the boxes for your next Phuket holiday, visit our website or contact us today to find out more.
Tel: +66 7623 1234
Fax: +66 76 231 233
Email: phuket.regency@hyatt.com
For Thai travellers, do not forget to check out 'We Travel Together.'
We Travel Together at Hyatt Regency Phuket Resort
In Phase 4 of We Travel Together, Hyatt offers a special price for your vacation experience. Book now & Indulge in various benefits, including:
Free Breakfast to your door
20% Discount on Bespoke Spa Journey
Collection your points with World of Hyatt
Free meals for children 12 years old or under
Our offer is available from 1st July until 23rd October 2022.
Get more benefits when booking for 2 nights or more:
Free! 2 glasses of cocktail per room, per booking
Upgraded Family Room and Regency Suite per room, per booking
Book Now
📧 reservations.phuhr@hyatt.com
📞(+66) 76 231 234