Phuket is a world-acclaimed tourist destination with many beautiful beaches, multicultural heritage landmarks, and pristine natural ecosystems both on land and in the water. Without a doubt, Scuba diving in Phuket is an excellent activity for those who want to explore the underwater worlds just off the shores of this island in the Andaman Sea. This includes beginners who have never donned scuba gear before to highly experienced divers wanting to blow bubbles with the diverse sea life that can be found there.
This article will cover the joys of diving as well as some practical advice on when and where you can jump into the waters for scuba diving, Phuket style.
Why go Phuket Diving?
As you may already know, the benefits of scuba diving are numerous. It can serve as a great family activity, and many certification programs offer classes for children from as young as 8 or 10 years old. Scuba diving can be a good form of exercise as well as a uniquely wonderful way to connect with nature. What nature could you see in the waters? Well, when you go scuba diving in Phuket, there is countless marine life to observe from morning until sunset, such as sea anemones with clownfish on the reefs, manta rays, whale sharks, and sea turtles, all in the open waters.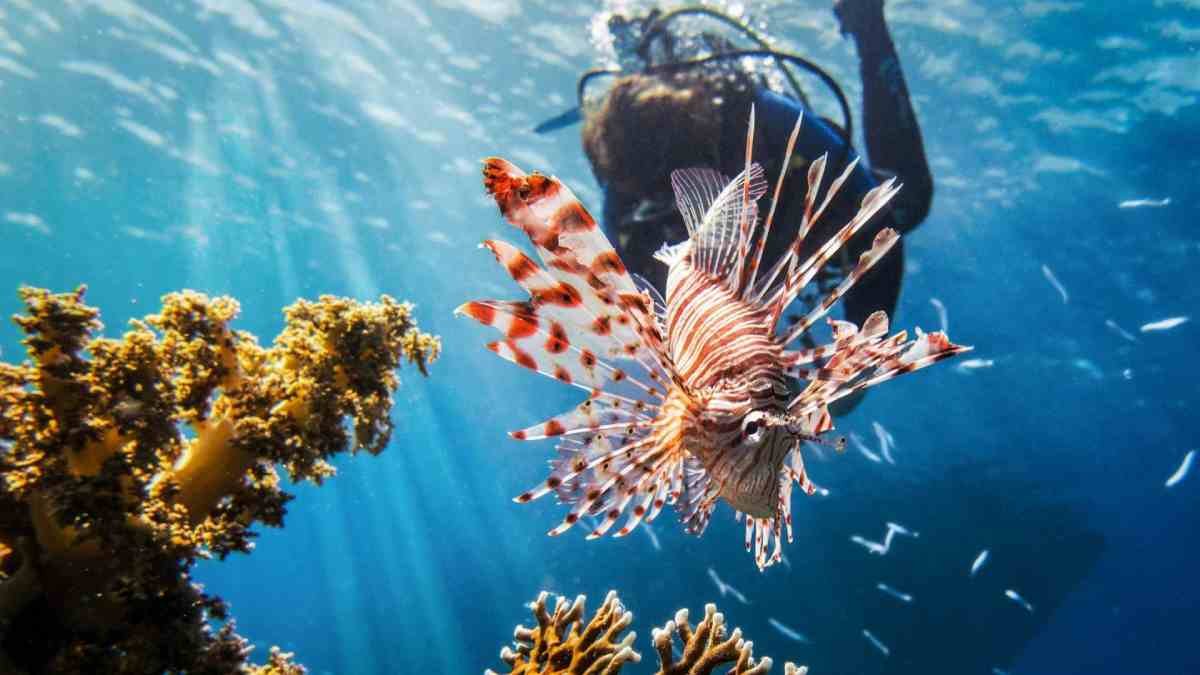 In Phuket, diving is available to you all year round, and there are myriad scuba providers, from full instruction to extended live-aboard tours and even diving resorts in Phuket for you to stay in. The water temperatures are around 25˚C to 30˚C all year round, making for comfortable dive conditions, even without a wetsuit. Peak diving season in Phuket is said to be from November to April because this is when it usually doesn't rain, so visibility under the ocean is at its best. But you could go scuba diving in Phuket any time of the year.
In addition, the Pearl of Andaman Sea is rife with incredible dive sites. Here are the top 5 we recommend:
Shark Point – Located next to the anemone reef and the King Cruiser wreckage, this particular dive site is known for the sighting of leopard sharks and bamboo sharks, along with other smaller schools of fish.
Anemone Reef – A limestone pinnacle with beautiful sea anemones and colourful corals. Here, you can find many smaller creatures like clownfish, seahorses, ghost pipefish, and a wide variety of marine life.
Racha Yai & Racha Noi – Hard and soft corals, fishes such as garden eels, blue-spotted stingrays, and a school of pelagic fishes can be seen in the Racha Yai dive sites. As for Racha Noi, it is the perfect place for both seasoned divers to enjoy the open waters and beginners to practice diving in the shallow area.
Phi Phi Island – Phi Phi Island is located in Phang Nga Bay, with its unique limestone monolith being an iconic landmark. Under the surface, the island offers a wealth of sea life, from small fishes and sharks to a good chance to spot turtles.
King Cruiser – Sank in 1997, the King Cruiser wreck has become a famous site for divers ever since. It also acts as an artificial reef for many marine lives, such as lionfish and scorpionfish, which you can closely observe.
Scuba diving certification in Phuket
Scuba diving is a fun activity, but you need to have the training to be able to fully enjoy your dives and stay safe. There are many types of certifications available, including PADI, SSI, NAUI, and BSAC. All are internationally recognised, so you can sign up for dive excursions around the world once you've been certified.
In Phuket, the majority of dive centres offer PADI or SSI classes and training. For absolute beginners who may not be sure whether they will enjoy the experience, both programs offer introductory sessions like Discover Scuba and Try Scuba. With these, you get basic training from an experienced instructor, and if you decide to go on to the first level of certification, these sessions are often counted as part of the training.
Hyatt Regency Phuket diving resort also offers a pool practice dive course for both beginners to study the fundamentals and professionals who want to dust off their skills. Learn more here.
Types of Diving in Phuket
Whether you have a couple of hours or a couple of days, you can find an ideal itinerary for scuba diving in Phuket. You could suit up on the beach and head out on a shore dive from many of the island's beaches, including Kamala, Kata, Ya Nui, Ao Sane, etc. These shorter but still leisurely outings usually reap sightings of smaller fishes such as snappers, lion fishes, and even seahorses, but you may see barracuda or moray eels as well.
If you fancy a day trip, there are many boats heading to nearby reefs that you couldn't reach on a shore dive. You may head to the soft corals and barrel sponges of Shark Point, where, yes, you may spot a leopard shark or bamboo shark, as well as sea turtles. Anemone Reef is known for its clownfish and anemones and for the reef sharks and eels that lurk nearby. For those fascinated by wrecks, you can find trips to the King Cruiser, a sunken ferry, or the War Birds reef reclamation project.
Finally, if you have a few days or a week or more, you can take advantage of the many live-aboard trips heading out to the open water. Depending on the length of the trip, you can explore the pelagic and reef life along Richelieu Rock and Koh Bon and more at Similan National Park. Longer trips can reach further north into the Mergui Archipelago or even the Andaman Islands.
Hyatt Regency is a Diving Resort in Phuket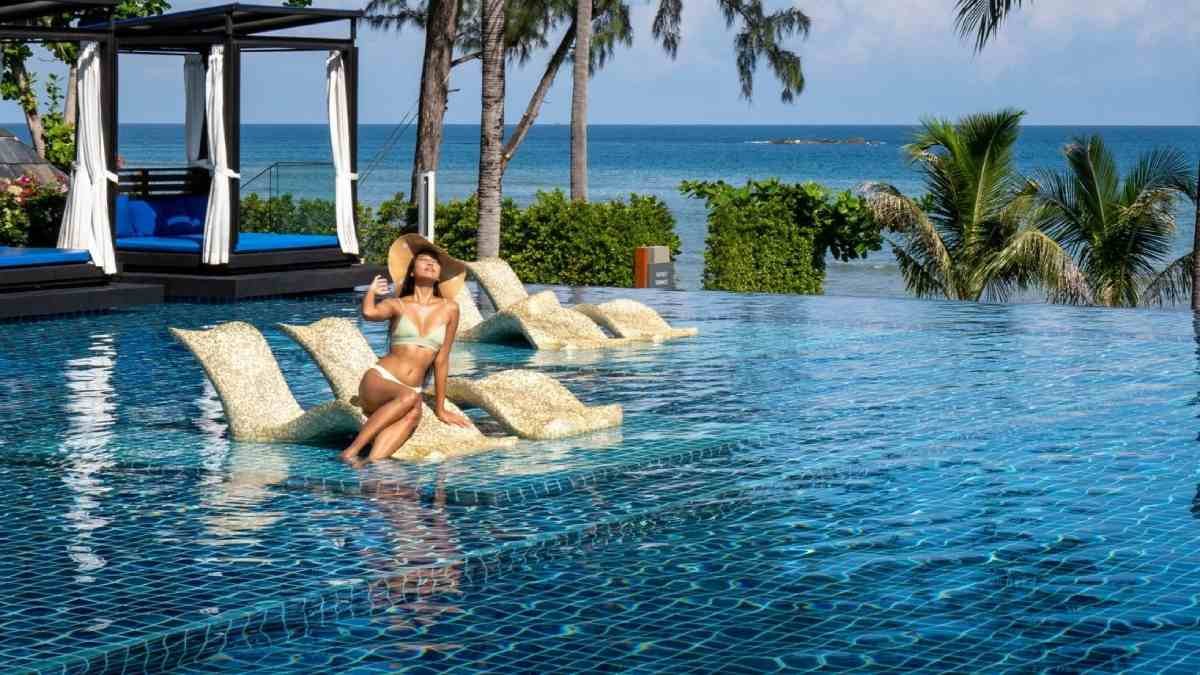 If you are looking for a full experience at a diving resort, Phuket has many options, top of which is the Hyatt Regency Phuket Resort at Kamala Bay, where you can also benefit from the We Travel Together Thailand program (See more details below). Not only is the Hyatt Regency a 5-star luxury beach resort, but our location on Rayee Beach puts a gorgeous reef just moments away from our shore.
Guests can swim and snorkel among the colourful sea life in the coral and down in the drop-off, or they can gear up for an extended underwater discovery by scuba diving there. We also offer pool practice dives for those who want a safe place to try out their first diving experience. If you're ready to take the plunge, the resort also offers SSI certification in the comfort and safety of our dive centre and Olympic swimming pool with highly experienced and certified instructors.
To find out more about scuba diving and other experiences for unforgettably fabulous memories of Phuket, check out offerings at Hyatt Regency Phuket Resort today!
We Travel Together at Hyatt Regency Phuket Resort
In Phase 4 of We Travel Together, Hyatt offers a special price for your vacation experience. Book now & Indulge in various benefits, including:
Free Breakfast to your door
20% Discount on Bespoke Spa Journey
Collection your points with World of Hyatt
Free meals for children 12 years old or under
Our offer is available from 1st July until 23rd October 2022.
Get more benefits when booking for 2 nights or more:
Free! 2 glasses of cocktail per room, per booking
Upgraded Family Room and Regency Suite per room, per booking
Book Now
📧 reservations.phuhr@hyatt.com
📞(+66) 76 231 234