The picturesque neighbourhood of Phuket Old Town highlights the island's extensive cultural history. With its stunning Sino-Portuguese architecture, eye-catching street art, and lively local markets, Phuket Old Town will make you feel as though you have been transported back in time.
This article will take you through the vibrant 'Phuket Old Town' or 'Old Phuket Town.' From exploring colourful streets to savouring delicious local delicacies, discover the off-the-beaten-path attractions that make this Phuket attraction a must-visit landmark.
The Splendour of Phuket Old Town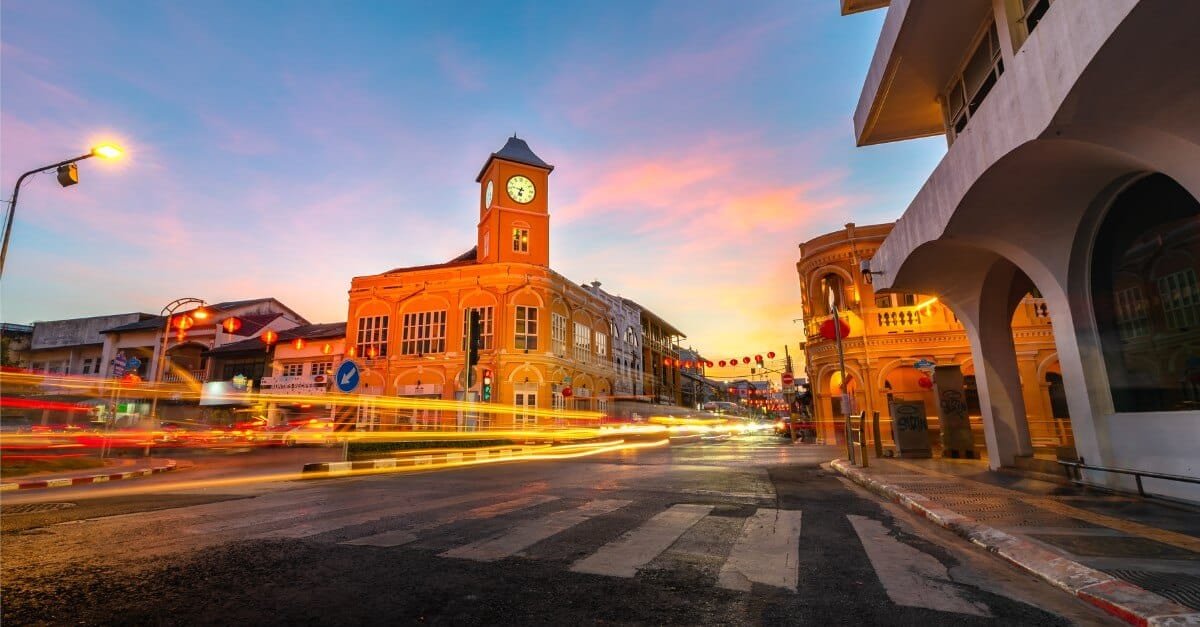 Examining the magnificent architecture is one of the most enjoyable ways to learn about Phuket Old Town's rich cultural history. Beautiful, well-preserved structures that showcase the distinct fusion of Chinese and European elements can be seen throughout this neighbourhood. You can additionally discover more about Phuket's history and culture by going on a walking tour of Phuket city.
Visiting one of Phuket Old Town's numerous local markets is another fantastic opportunity to get a taste of the culture. These markets are a great place to try some of the delectable local cuisines and peruse a wide selection of crafts and mementoes. Particularly well-liked is the night market, which is a terrific spot to eat some street fare, take in some live music, and simply enjoy the colourful environment.
A number of stunning temples and shrines that offer a look into the island's spiritual history may be found in Phuket Old Town. However, if you wish to understand more about the customs and culture of the area, you should definitely visit the Thai Hua Museum and the Jui Tui Shrine.
Top Attractions to Visit in Phuket Old Town
Speaking of attractions in the Phuket Old Town area, there are various shops and restaurants you would see when walking around town. Here are some of our top recommendations you simply cannot ignore when planning your list of what to do in Old Phuket Town:
Thalang Road
Take a stroll along Thalang Road, the main street of the Old Town. Lined with well-preserved Sino-Portuguese buildings that date back to the early 20th century, Thalang Road is a photographer's paradise. Don't forget to peek inside some of the shops, cafes, and galleries to get a sense of the local culture.
Soi Romanee
Head to the colourful Soi Romanee, a narrow alley that's bursting with character and charm. Previously known as a red-light area, this street is now a chic and trendy location for souvenir shops, cafés, bars, and street art. The Saturday night market on Soi Romanee is especially active since you can try great local street cuisine and socialise with both residents and visitors.
Blue Elephant Cooking School
Take advantage of the opportunity to visit the renowned Blue Elephant Cooking School. It is a restaurant on the island that serves some of the greatest Thai food around, is housed in an exquisite 100-year-old mansion, and also provides culinary lessons for people who are interested in discovering the mysteries of Thai cooking.
Savouring the Best Local Food in Phuket Old Town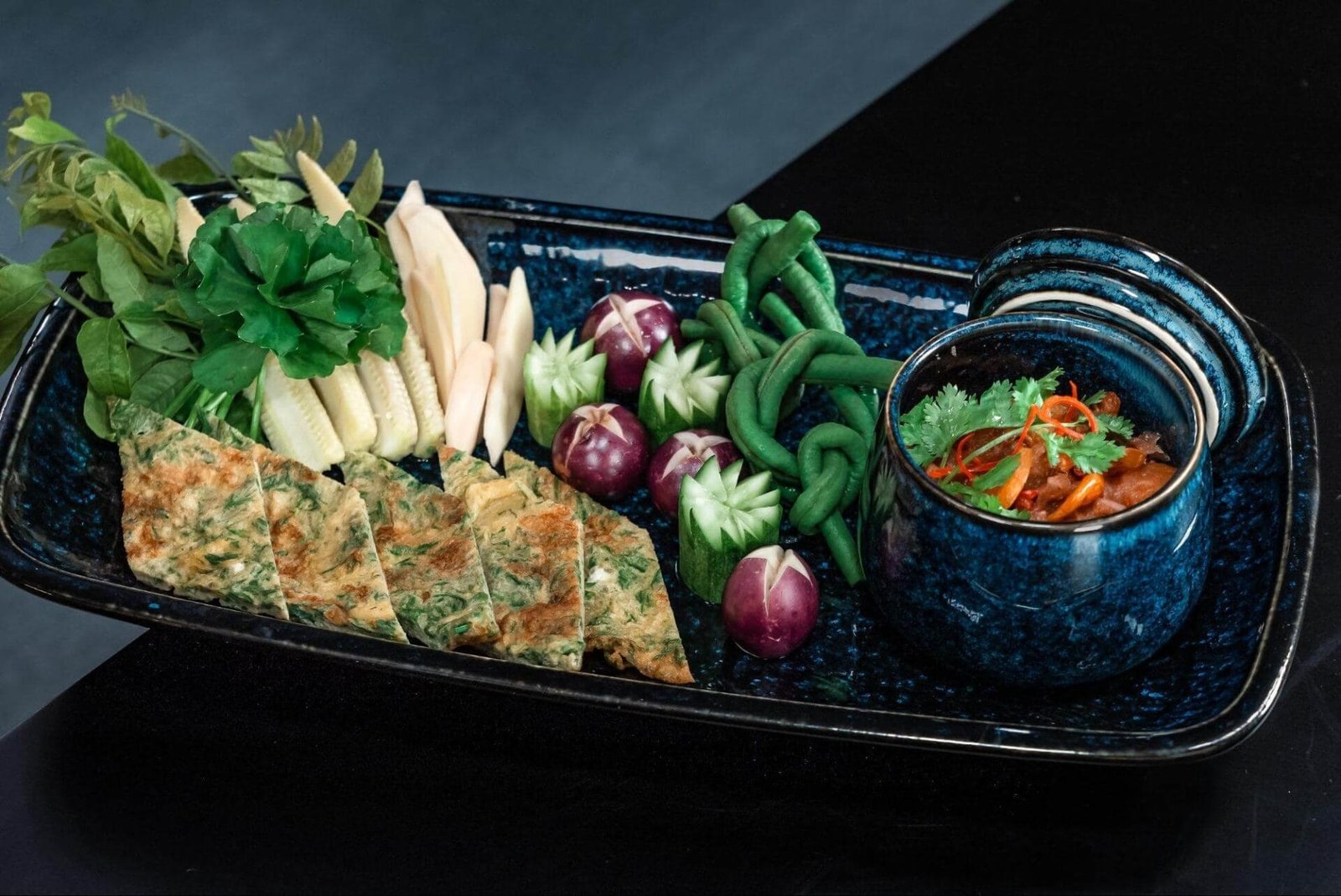 If you enjoy eating as much as travelling, the old town is a gourmet heaven just waiting to be explored for your Phuket travel experience. Charming cafés, lively markets, and neighbourhood eateries serving delectable Thai and Chinese food fill the streets.
Try some regional delicacies when dining in Phuket Old Town; you won't regret it. The Hokkien Mee, a savoury noodle dish that combines Chinese and Thai ingredients, is one food that you just must try. The Oh Tao, a delectable oyster omelette that is crispy on the exterior and gooey on the interior, is another local favourite.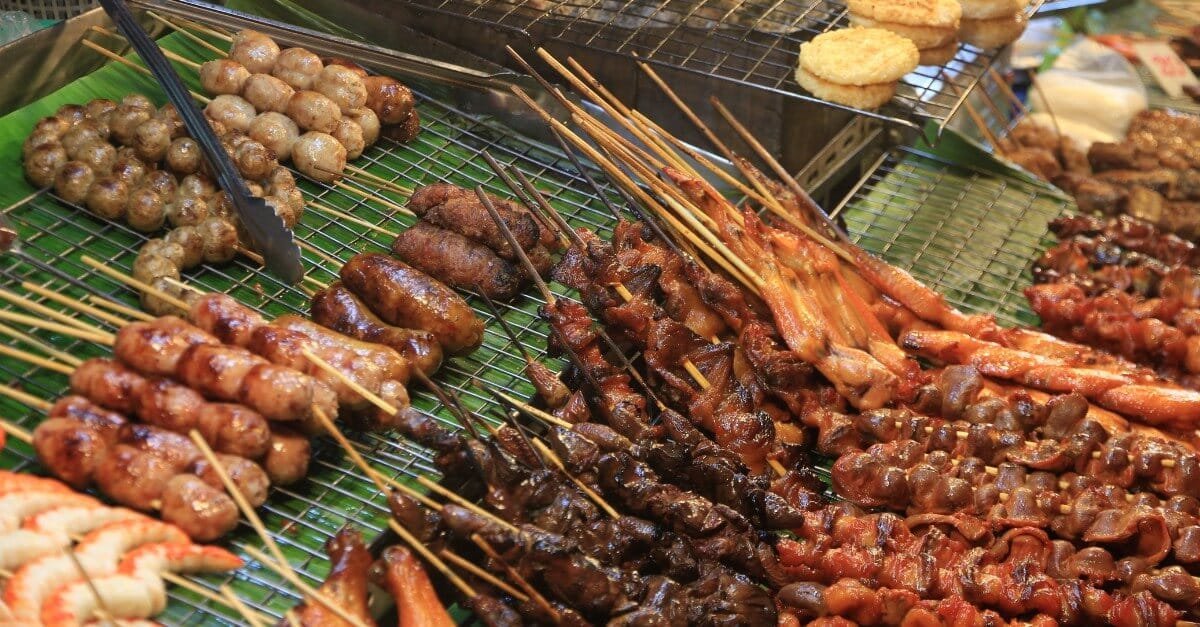 But more than simply, the food contributes to the unique eating experience in Phuket Old Town. As a result of the area's charming atmosphere and cultural significance, many of the eateries are situated in gloriously restored colonial-era buildings.
Take your time strolling through the streets, and follow your nose to discover the local gems hidden amongst the bustling shops and vendors.
Uncovering Hidden Gems: Off the Beaten Path Phuket Attractions
When it comes to Phuket Old Town, there is much more to explore beyond the bustling tourist areas. As a luxury traveller seeking unique experiences, it is essential to uncover the hidden gems that the town has to offer. From charming local shops to colourful street art, there is something for everyone to discover off the beaten path.
Baan Chinpracha
The Baan Chinpracha, a magnificently restored Sino-Colonial home that provides a window into the town's past, is one of Phuket Old Town's many undiscovered jewels. The mansion's beautiful architecture and detailed woodwork make it the perfect location for a photo session or a tranquil afternoon walk.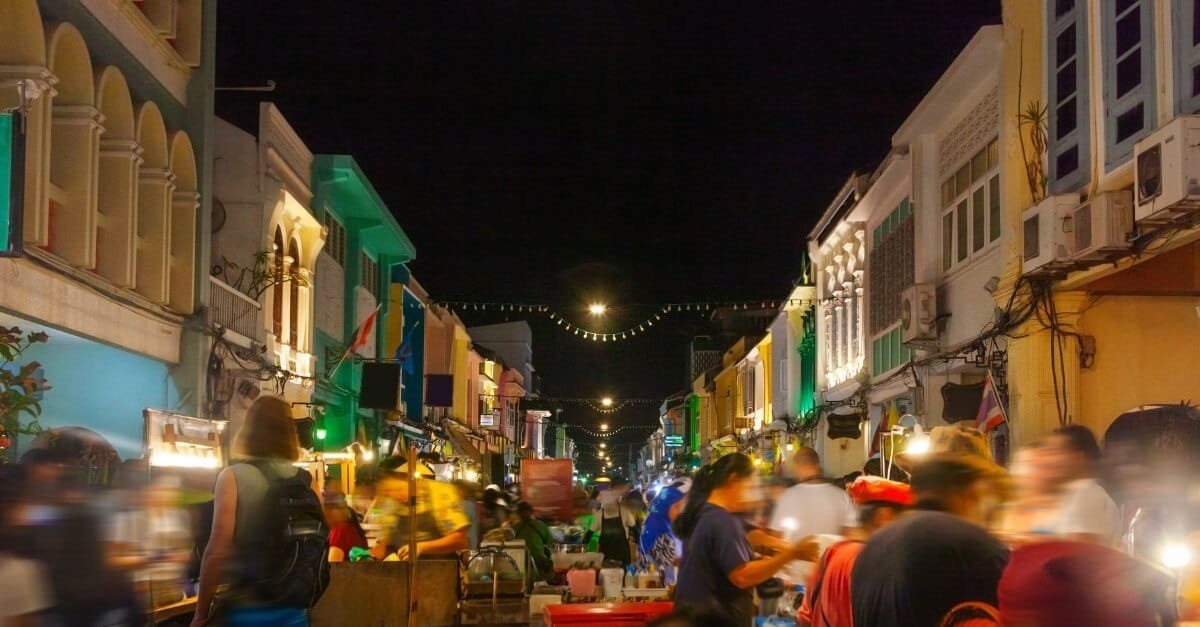 Ranong Road Night Market
The Ranong Road Night Market is another must-see location where residents and visitors alike congregate to enjoy a variety of delectable street cuisine, handcrafted goods, and live entertainment. It is the ideal spot to sample genuine Thai food and take in the lively local culture.
Peranakannitat Museum Phuket Town
Peranakannitat Museum Phuket Town (Baba Museum) is located in the heart of Phuket Old Town. This small and free-to-enter museum offers a look into the history and culture of the island's Baba community. Exhibits include traditional clothing, household items, and historic photographs.
Where to Stay after Phuket Old Town Tour
A day's visit to Phuket Old Town is sure to leave you astounded and spent after walking through the mesmerising neighbourhood, which is why you might need the best 5-star hotel in Phuket to refresh and revitalise.
Hyatt Regency Phuket Resort offers contemporary refurbished rooms and suites with private terraces complimented by breathtaking views of the Andaman Sea. In addition, the resort offers a convenient beach and a short drive to Phuket Old Town, making it the best resort in Phuket regardless of your favoured activity.
Indulge in state-of-the-art facilities, the largest oceanfront infinity pool, and other curated experiences you can enjoy at our hotel.
Visit our website or contact us today to find out more.
Tel: +66 7623 1234
Fax: +66 76 231 233Email: phuket.regency@hyatt.com