You cannot help but be delighted about the possibilities of scuba diving in Phuket if you adore the water and its wonders. The Phuket diving scene is a divers' paradise simply because of its crystal clear waters, vibrant coral reefs, and abundant marine life.
Planning the ideal 'diving vacation' to Phuket may be difficult, though, given the wide range of dive locations and options.
Let this article help you plan! We will provide some suggestions for the best dive sites in Phuket, the best time to dive, and a final checklist of things to consider when planning your trip, along with our recommendation for the best resort in Phuket for your diving vacation.
Why Phuket Diving is One of the Best Experiences?
Phuket should be at the top of your list if you are seeking an outstanding scuba diving experience. The Andaman Sea's pristine waters are home to a wide variety of marine life, including colourful corals, tropical fish, sea turtles, and even sharks surrounding this stunning island of Thailand.
Vibrant Underwater Environment
Phuket's undersea environment is not only stunning but also distinctive. Because the island is situated at the meeting point of the Indian and Pacific Oceans, you could come across species from both oceans, resulting in a varied and intriguing ecology.
Numerous Dive Spots
The large number of diving locations makes Phuket a diver's paradise, among other things. For divers of any skill level, there are options ranging from shallow reefs to deep wrecks.
As a traveller who appreciates the finer things in life, you will also benefit from the high level of service and professionalism offered by Phuket's dive operators that complement the quality of Phuket beach resorts. Many of the operators have years of experience and offer top-of-the-line equipment and facilities, ensuring that your dive experience is safe, comfortable, and unforgettable.
Top Dive Sites in Phuket for Beginners and Experts
If you are thinking about going scuba diving in Phuket, the possibilities are endless. As the island is home to some of Thailand's top diving locations, providing divers of all levels with an array of underwater adventures.
Racha Yai and Racha Noi
We advise beginners to take a look at 'Racha Yai' and 'Racha Noi'. These two islands offer quiet, clean seas with an abundance of marine life to observe and are only a short boat journey from Phuket. On these dive sites, you could expect to encounter a variety of fish, sea turtles, and perhaps small reef sharks.
Shark Point and King Cruiser Wreck
For divers with greater competence, 'Shark Point' in Phuket is a must-see diving destination. This location is well-known for its resident leopard sharks, as well as a variety of other aquatic animals. The King Cruiser Wreck is another well-liked dive location for experienced divers, where you may examine the wreckage of a sunken vehicle ferry and its cargo.
Koh Bon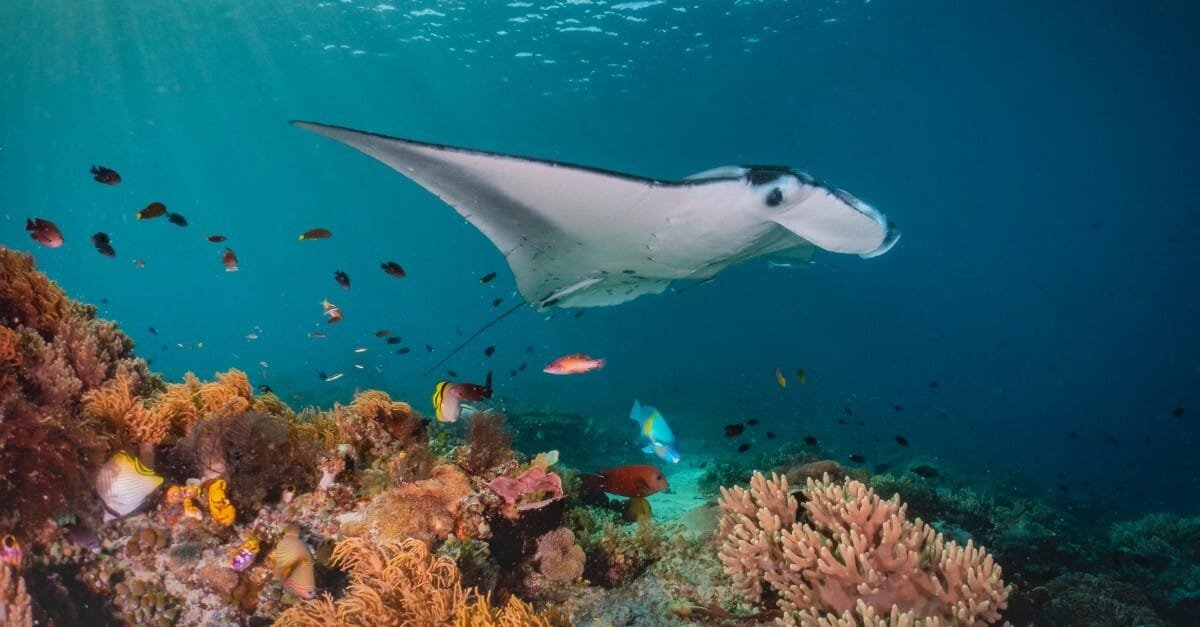 However, if you want a diving adventure that is truly one of a kind, do not pass up the chance to dive in 'Koh Bon' with the magnificent manta rays. These majestic oceanic creatures possess a wingspan that may extend up to seven meters.
The mentioned dive sites are only some spots where you can enjoy a diving journey, there are still countless more dive sites surrounding the island waiting for you to visit. Whatever degree of diving expertise you have, Phuket diving has a location that is ideal for you.
Best Time of the Year for Phuket Diving
For a pleasant and safe diving experience, deciding the perfect time to dive in Phuket is certainly a factor. Despite the fact that diving is possible year-round in Phuket, there are particular seasons when the conditions are optimal.
Phuket's peak diving season runs from 'November to April' when the weather is dry, the sea is calm, and visibility is great. Since the water is between 27 and 30 degrees Celsius at this time, diving is possible without wearing bulky wetsuits.
The monsoon season, which lasts from 'May to October', brings sporadic rain and strong winds that make diving quite difficult. Regardless, you may still visit some fantastic diving spots at this time. For instance, the 'Racha Islands', which are situated on the other side of the island from the prevailing winds, offer favourable diving conditions throughout the monsoon season.
It is necessary to keep in mind that during the monsoon season, the water temperature might fall below 25 degrees Celsius, which can be uncomfortable for certain divers. So, if you want to keep warm and comfortable, carry a wetsuit that is thicker.
How to Have an Unforgettable Scuba Diving Experience in Phuket?
There are a few things to bear in mind if you intend to go scuba diving in Phuket in order to make the most of your experience. It is always a good idea to keep these suggestions in mind, regardless of whether you have spent countless hours exploring the underwater environment or are a complete rookie.
Choosing Dive Operator
Selecting the best dive operator is absolutely crucial. We recommend that you choose a trustworthy company with qualified diving instructors and a proven track record of safety. The calibre of the gear and the size of the dive groups should also be taken into account.
Plan Your Dive Location
Your dive locations determine the degree of your experience. There are numerous difficult dive sites for expert divers, but there are also many beginner-friendly dive sites that provide breathtaking underwater beauty without requiring specialised knowledge or extensive training. When arranging your trips with your operators, do not be afraid to detail your preferences and degree of experience, so they can recommend the most fitting site.
Time of Your Dive
As mentioned earlier, pay attention to the time of your dives as yet another suggestion for an outstanding scuba diving adventure in Phuket. Plan your dives during the best time of year because the weather and water conditions might change with the season. In addition, attempt to plan your dives during the early hours of the day when the water is usually quiet and clear.
Finally, remember to bring an open mind and your spirit of adventure. Be prepared to accept the unexpected and have a genuinely amazing experience since scuba diving in Phuket gives a rare opportunity to discover a colourful and diversified underwater environment.
5-Star Hotel in Phuket with Stunning Andaman Sea Views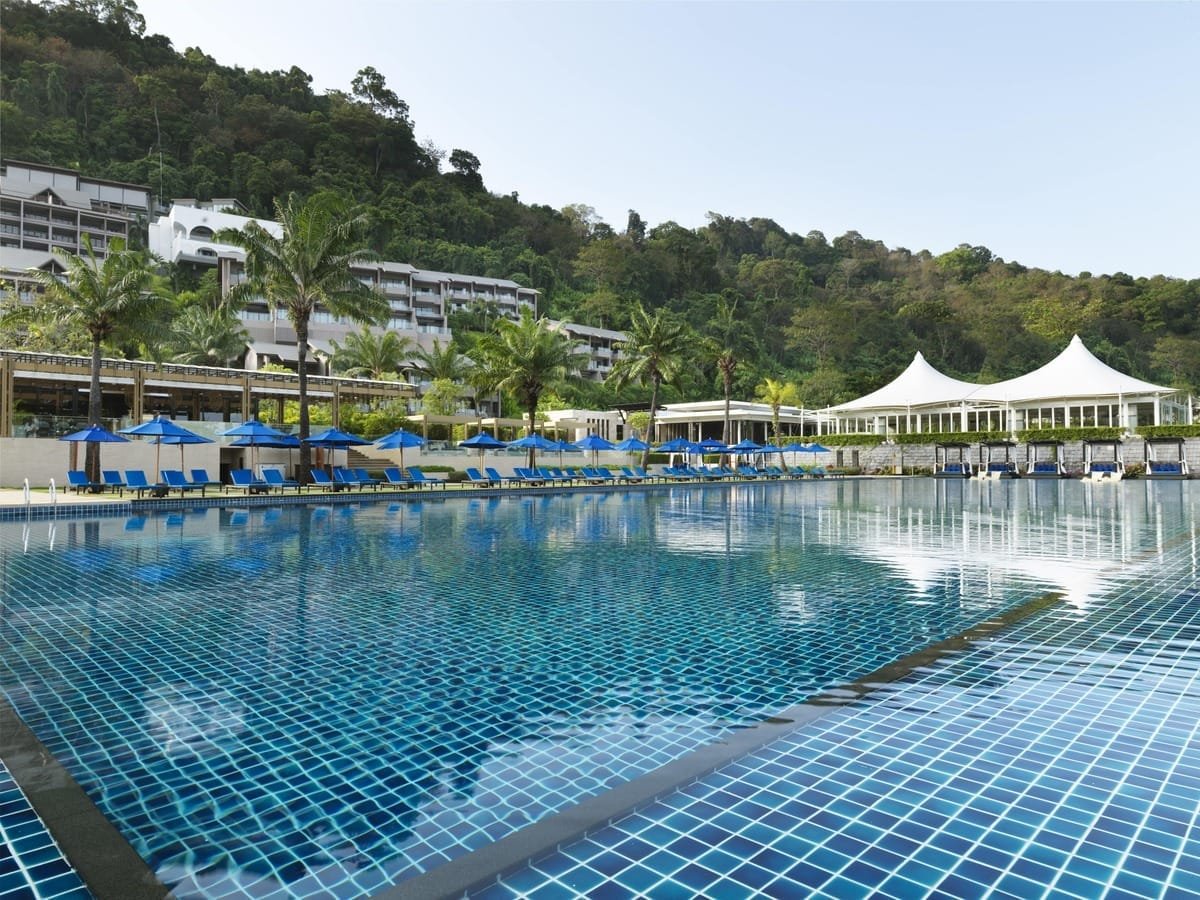 If you are planning a Phuket diving experience, then choosing the right hotel to accommodate your stay is as important. Experience luxury at a refreshed and revitalised Kamala beach resort in Phuket.
Hyatt Regency Phuket Resort is an ideal base for your diving resort in Phuket, with convenient beach access for diving and snorkelling activities in the surrounding bay offer effortless Andaman Sea discoveries.
The largest oceanfront infinity pool in Phuket features state-of-the-art facilities and activities on the pool terrace, with spacious cabanas to unwind and soak up the sea and sunset views. In addition, newly-refreshed hillside rooms & suites are ideal for couples or families with spacious furnished balconies to gaze out over the sea.
Escape into a world of magnificent lifestyle, ranging from gourmet dining restaurants, an infinity pool, a bespoke spa journey, a secret beach getaway, and many more. Rest assured that you will have an unforgettable diving vacation at our Kamala beach resort.
Visit our website or contact us today to find out more.
Tel: +66 7623 1234
Fax: +66 76 231 233
Email: phuket.regency@hyatt.com