A retreat with excellent meals to fill the stomach also serves the soul. Thai's unique cuisines and unparalleled culinary arts are the things you must try at least once in a lifetime.If you are headed to Kamala beach for your getaway, why not avail yourself of delightful cuisine at the time? At Hyatt Regency Phuket, we offer renowned cuisine made from fresh ingredients and impeccable services from our professional and friendly staff. So enter our seaview restaurants in Kamala, and satisfy all your tastes while sitting amidst the spectacular settings and breathtaking outdoor spaces.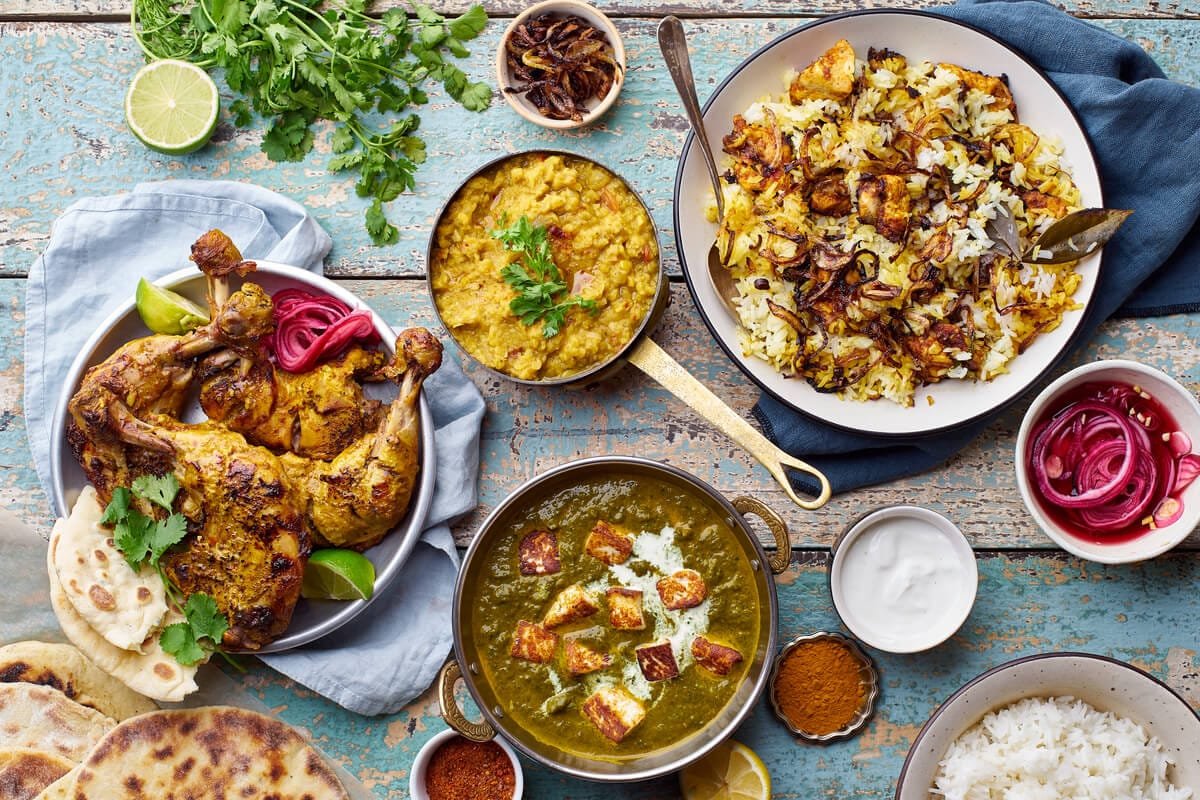 As mentioned above, you can freely choose your dish from a selection of restaurants and bars, including The Pool House Kitchen, Mizu Teppanyaki restaurant, ONE80° Pool Bar, Casa Boho, and more. All of which purpose distinct gastronomic experiences cross-woven with trademark Thai hospitality. Let's explore the different experiences our eateries have to offer.
The Pool House Kitchen
The Pool House Kitchen is one of our major restaurants surrounding the infinity pool. This seaview restaurant in Kamala offers indoor and outdoor seating ambiance decorated in blue and white tones with accents of timber elements. Our chefs in show kitchens are welcome to serve you a vast repertoire of authentic Thai, Indian specialties, and international meals with the finest ingredients. In addition, our restaurant features culinary dishes unique to Phuket, such as Nam Prik Goong Siab, Bai Liang Phad Kai, Moo Hong, Mee Sapam, and more menu you would not want to miss.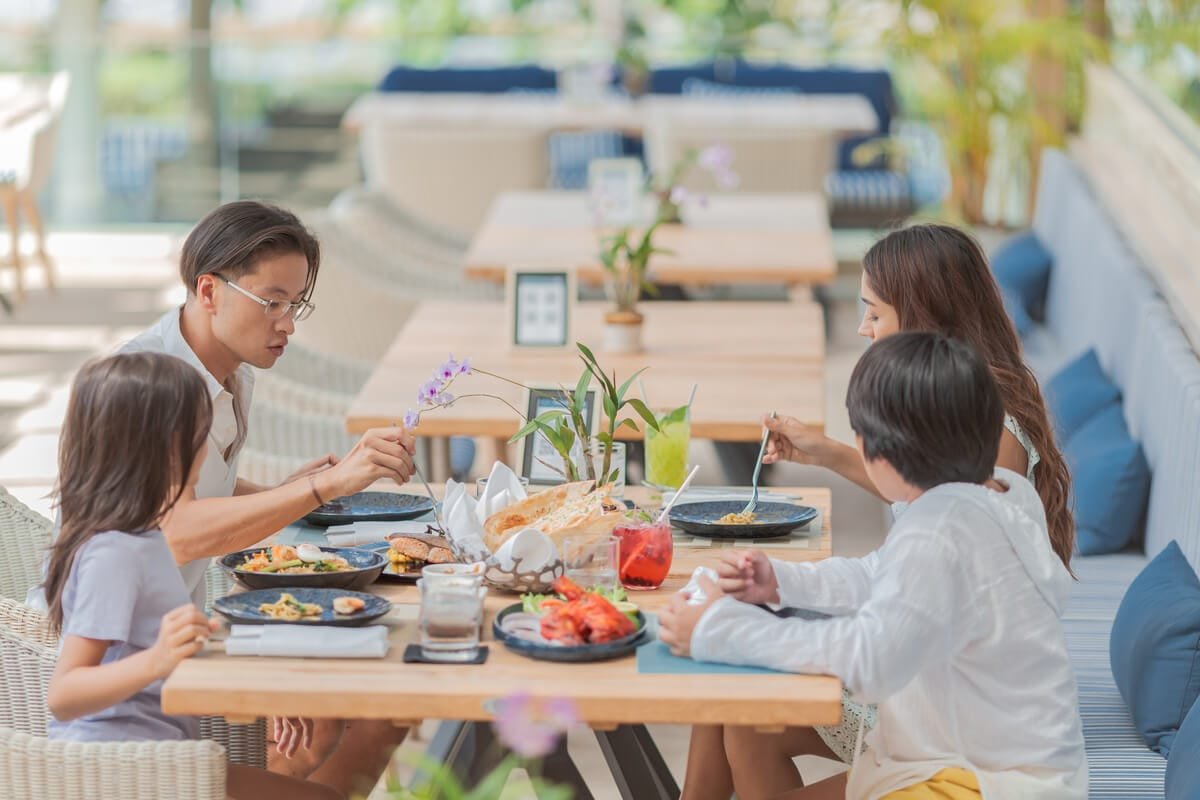 Enjoy your plate in The Pool House Kitchen amongst the scenic indoors, or opt for the outside terrace under the warm tropical sun with the view of the blue sea beyond.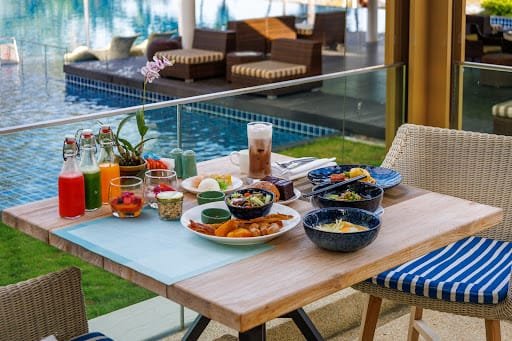 Our all-day-dining restaurant is open 7 days a week from 6:30 AM to 10:30 PM.
In-room service is available during in-between hours.​
Mizu Teppanyaki Restaurant
Relish in Japanese cuisine at our cozy yet elegant Teppanyaki restaurant. At Mizu, our expert chefs practice their skills through rigorous training in Japanese theatrical finesse and culinary artistry. On top of that, we use sophisticated ingredients of premium Wagyu beef and fresh ocean fish.
Prepare yourself to behold one of the most exciting Teppanyaki performances and indulge in the beautifully decorated dishes inside a contemporary setting with the sapphire color of the Andaman sea as the backdrop.
Mizu opens daily for Dinner Set Menu between 06:00 PM – 10:00 PM
A La Carte Menu is available between 12:00 PM – 03:00 PM
ONE80° Pool Bar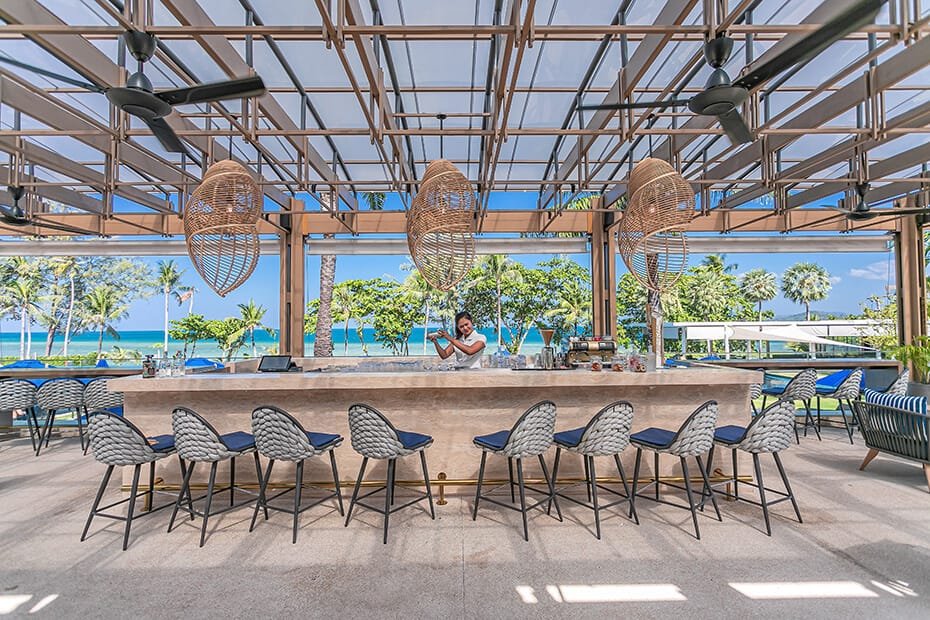 The ONE80° Pool Bar offers a 180-degree panoramic view of the ocean and infinity pool from an elevated terrace with laidback lounge-style seating. Additionally, the bar is surrounded by emperor-sized day beds, water features, and large palm trees. It is undoubtedly the perfect place to unwind from the journey and relax with a drink of your choice.
Our expert bartenders are ready to serve fresh juices, creative mixology tailored to your demands, and your favorite sundowner drinks. On the contrary, if you are craving some delicious meals, ONE80° Pool Bar also offers a food menu starting from snacks and light bites, salad, pizza, local dishes, and tasty ice cream to compliment your drink.
ONE80° Pool Bar opens daily from 10:30 AM – 11:00 PM
Casa Boho
For those who wish to relax with a drink while soaking up the million-dollar view of the Kamala Bay, Casa Boho is the place for you. This seaview restaurant in Kamala is our signature clifftop two-story tapas bar with its own entertainment lounge and infinity pool. The restaurant is inspired by the Bohemian theme and iconic mid-century style architecture, emphasizing the details of natural materials and hue. It is a design that aims to give you a relaxed, comfortable, yet colorful atmosphere and experience.
Choose your drink and indulge in a unique Latin-inspired cuisine, innovative mixology, live DJ, and entertainment lounge while overlooking the panoramic view of Kamala Bay with the gorgeous sun during the day or the night sky in the evening. It is perfect for both a laid-back vacation and a one-time gathering.
Casa Boho will be open for service in September 2022
Hyatt Regency Phuket Resort, Luxuries for You
Find your favorite beach front Restaurant in Kamala at Hyatt Regency Phuket Resort. With various high-end restaurants and bars to retreat to. Our recent renovation highlights the best that Phuket has to offer, you will discover amazing seascapes, unparalleled Thai hospitality, and delightful experiences, from the private balcony views to the refreshing oceanfront infinity pool.
If you want to discover a perfectly curated Phuket island holiday, visit Hyatt Regency Phuket Resort and your happiness by the Andaman Sea.
Contact us
16/12 Moo. 6, Tambon Kamala, Phuket, Phuket, Thailand, 83150
Tel: +66 7623 1234
Fax: +66 76 231 233