Phuket offers so much to enjoy the perfect family vacation: stunning beaches, family-friendly activities, famous food, and some of the world's most magnificent sunsets. With a warm climate all year round, it is no surprise that the island is at the top of many families' lists of places to visit. The next step is to search for the ideal family resort in Phuket to make the trip even more perfect.
Phuket is especially suitable for family vacations. So, if you're looking for the greatest places to stay on the island in 2023, here are our recommendations, and our preference for the best family resort in Phuket.
Things To Consider When Picking The Perfect Family Resort
Organising family vacations is essentially about having the most fun and making wonderful memories. Everything should come together to make your family vacation unforgettable, from picking your favourite attire to choosing the right resort for an enjoyable stay. However, the destination is not the only factor to consider; deciding on the best accommodation is also a critical component.
Beautiful images of perfect palm trees on pristine white beaches with azure oceans may effortlessly take your breath away. That is why you ought to recollect your priorities and ask yourself the key questions for your individual family, such as:
'Will we enjoy walking a long way from one location to another?'
'Will the room arrangement be suitable for my family?'
'Will my family like the meals on offer at the resort's restaurants?'
'Is the Wi-Fi reliable?'
Of course, the questions for each family may vary, so we would like to share some things to consider below.
Resort Location
First of all, make certain that your luxury resort is in a convenient location. To begin, find a resort with a stunning view of the Andaman Sea. Then, pick one which offers the best amenities and facilities for your family holiday.
Are your family the type to spend the entire day relaxing by your resort's pool? Or are you looking for an action-packed holiday with lots of activities? We propose a coastal resort for the first party looking for tropical leisure.
Those who enjoy adventure should examine other criteria such as distance from diving facilities and water sports activities. Should your family be looking for a combination of adventure and relaxation, search for a resort at a location that fits the bill.
Restaurants and Dining Experiences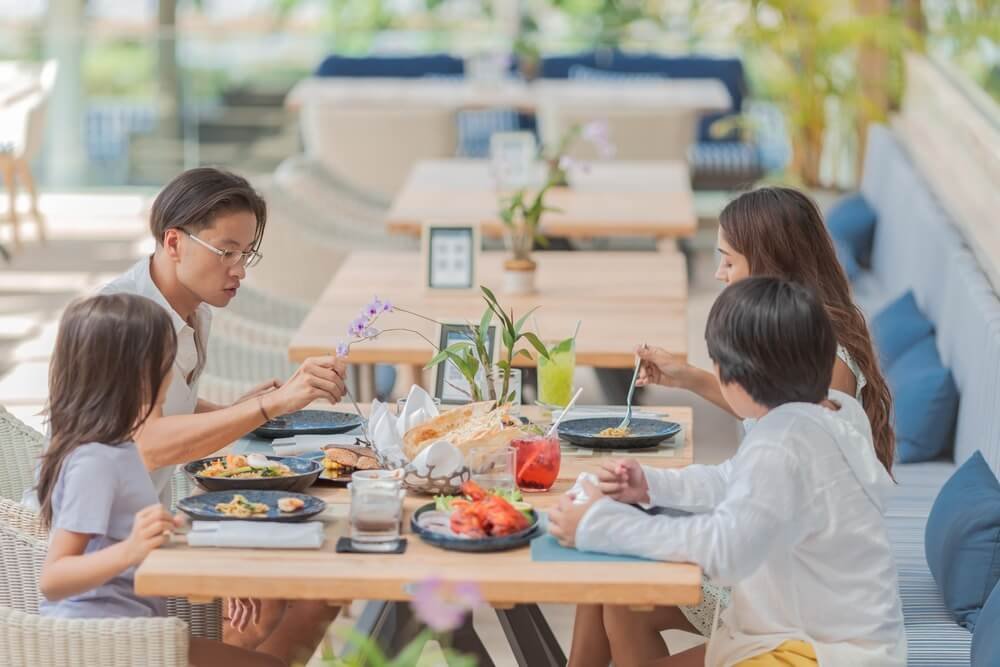 It is important to have an excellent selection of multi-cuisine restaurants, providing a unique dining experience after a long day of sightseeing or activities. Check out the resort's restaurants to see if they will be holding any unique outdoor dining experiences during your stay, as well as exploring their range of menus incorporating local Thai delicacies.
You may also be looking for world-class cuisine, handcrafted drinks, and impeccable service. So make sure to look into the resort's offerings so that your expectations are fulfilled. The resort's website should contain a dining section with extensive descriptions of its restaurants and bars.
Take Note of Recent Reviews
Genuine reviews from real people who have stayed at the family resort in Phuket you are considering may be found on sites such as TripAdvisor and Google. When contemplating the potential experience for your family, it is very beneficial to read other families' thoughts and perspectives on the resort. While browsing, you may also come across some new ideas or tips to elevate your holiday experience.
Attractions and facilities for guests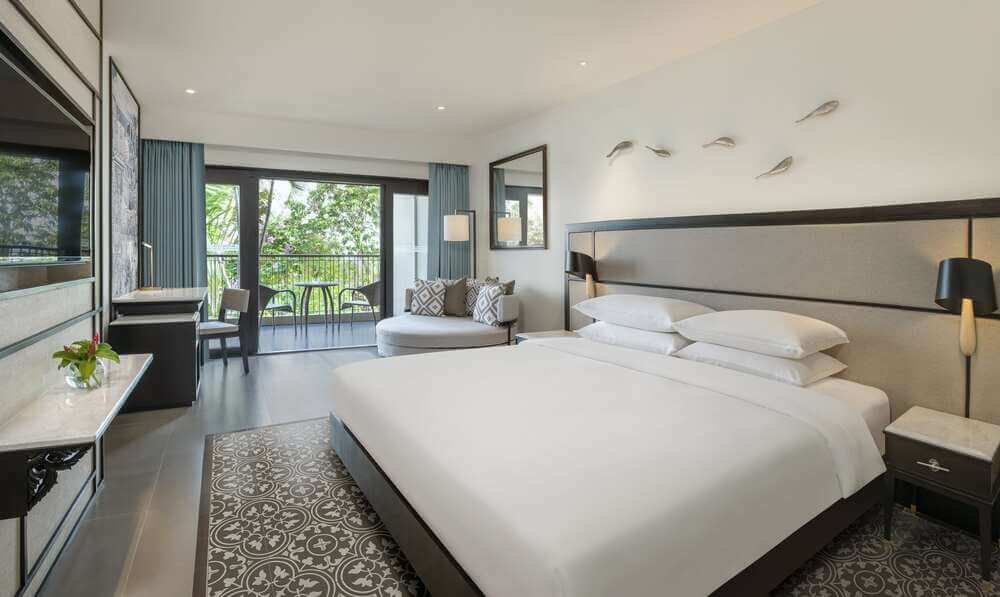 A luxury resort will provide a wide range of facilities. The resort's comfort for guests may be exemplified by modern, large rooms with ocean views and the finest facilities and conveniences.
Most high-end resorts also offer a wide choice of things to do for families, ranging from water activities to sunset festivities. On-site restaurants, several eating options, swimming pools, bars and lounges, a clubhouse, and spa treatments are available to guests.
The activities on the resort grounds may be a major lure for families, and any additional attractions in the surrounding area are an added benefit.
Ensuring The Resort is Family-friendly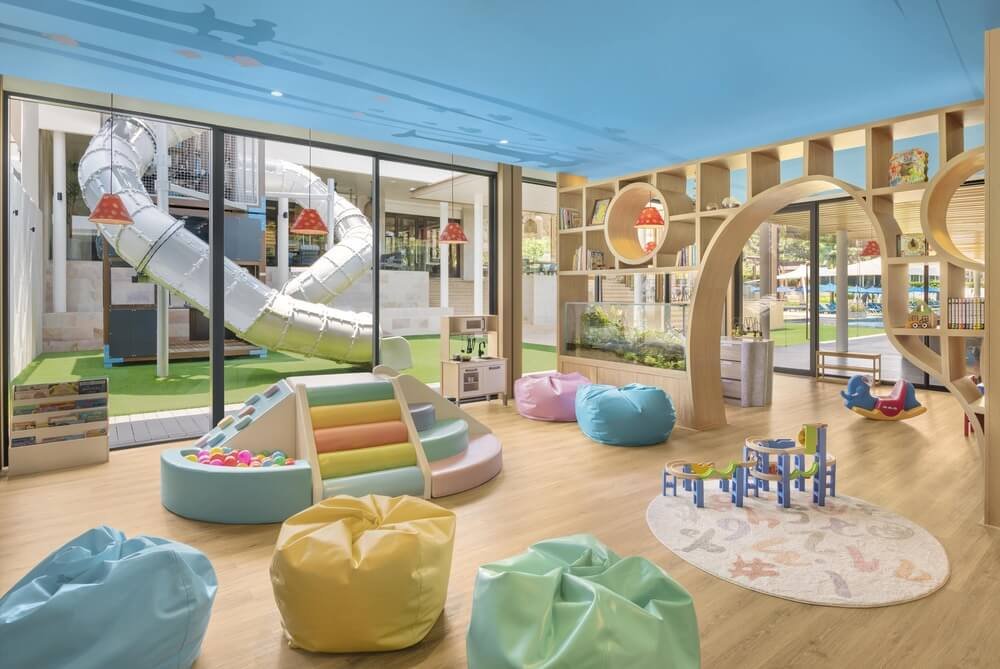 If you are travelling as a family, you know that keeping children amused and happy is essential for a successful vacation. Child-friendly amenities will provide a wonderful experience, so look for resorts that provide family bed arrangements in their rooms. Resorts featuring kids' clubs are immensely helpful since they make it possible for you and your partner to relax and enjoy the amenities of the resort.
Children's safety precautions are unquestionably important. So, examine the reviews of potential hotels to determine whether they are safe for you and your little ones.
Our Recommendation For The Best Family Resort in Phuket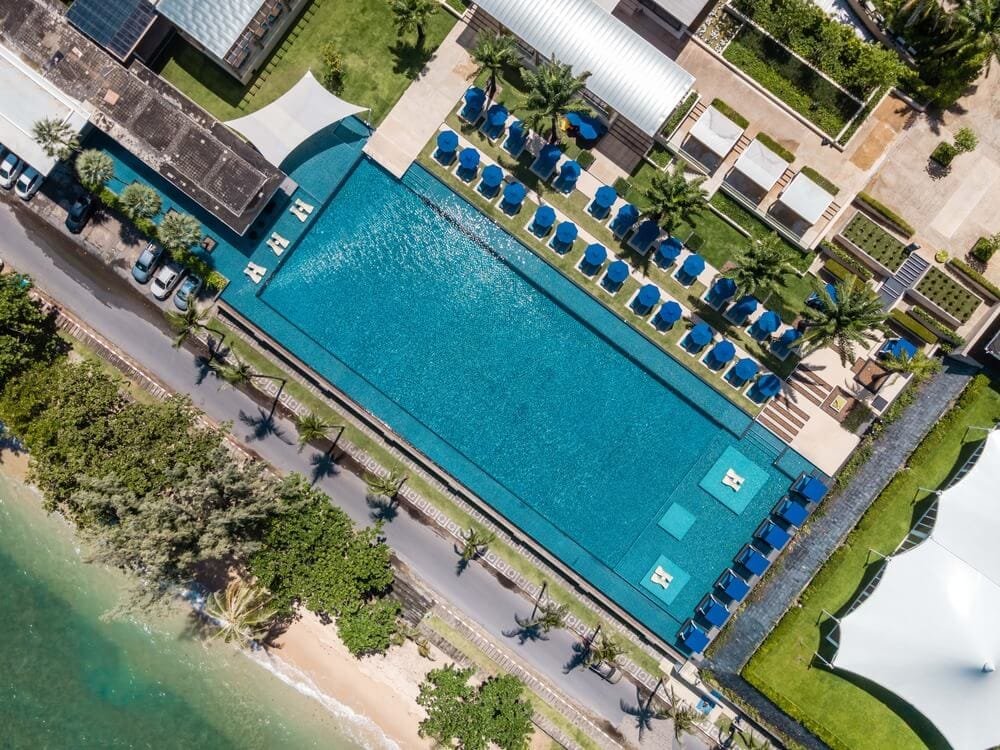 Finding the best resort in Phuket for you and your family should not be overly complicated or time-consuming. It should be an enjoyable experience, adding to the excitement of your trip.
If you are still looking for a family resort in Phuket, we recommend Hyatt Regency Phuket Resort. This Kamala beach resort is ideally situated, perched between Kamala and Patong beaches, and only a 5-minute shuttle bus drive from the beach. The 5-star hotel in Phuket lies along the most prestigious stretch of the western coastline known as the 'Millionaires Mile'  and offers convenient access to the best of Phuket's land and sea experiences.
This luxury family resort consists of 201 spacious guest rooms and suites; each has balconies or terraces, while the 12 beautiful family-oriented deluxe two-bedroom suites have spacious living areas and benefit from spectacular views.
With the largest seafront infinity pool in Phuket and Camp Hyatt kids club, the resort is the perfect match for all family vacations. The Hyatt's team of Experience Gurus are also available to curate unforgettable holiday moments so you and your family can truly enjoy the local charms of Phuket.
Visit our website or contact us today to find out more.
Tel: +66 7623 1234
Fax: +66 76 231 233Email: phuket.regency@hyatt.com