Holding important events is an integral part of life and business. Meetings with colleagues for work or with other significant people in your life both need to be delivered seamlessly when the time comes. This article will introduce you to various elements to consider when selecting a meeting room in Phuket.
Choosing an Ideal Summit Room or Event Space in Phuket
When selecting the ideal meeting room in Phuket, you should first consider a few key points. To start with, be mindful of the number of attendees, the purpose of the meeting or event, and the required features of the venue. Thus, we have put together several core questions you need to address so you can more easily and efficiently select the perfect event space in Phuket.
1. How Many Guests Are You Planning to Invite?
Nobody likes being crowded in a confined place. The number of guests you invite has a significant influence on the size of the venue that is appropriate for your gathering. A small meeting with 12 people may just require an intimate space, while a large-scale conference gathering will require a ballroom or a Summit room in Phuket. Match your guest count to the capacity of the venue as the first step in ensuring that everyone has a good experience during the event.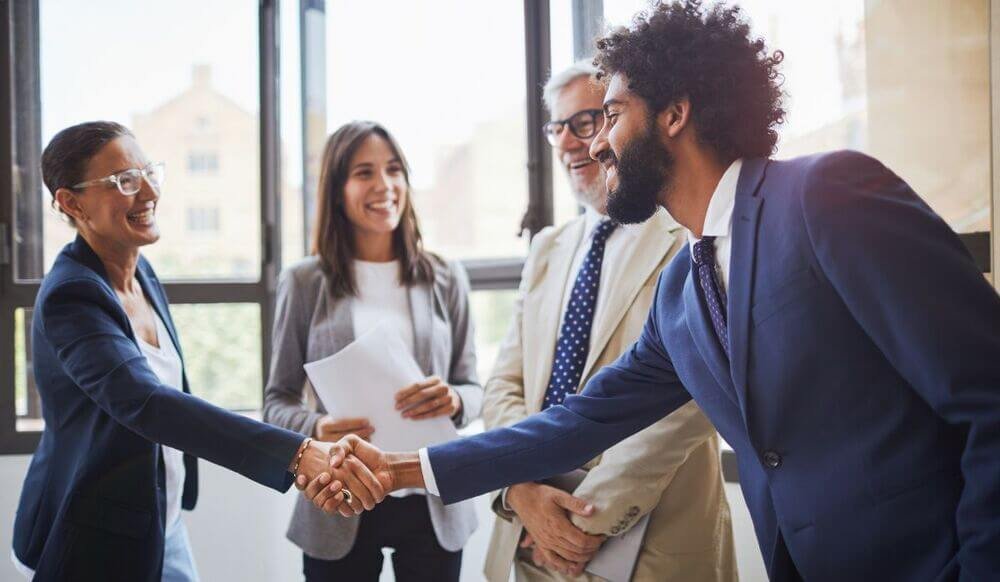 2. What is The Objective of The Meeting?
The meeting room in Phuket you choose should be consistent with the purpose of the gathering. For example, a day filled with team-building games and exercises may require a more lighthearted, well-lit expansive space. Conversely, a large-scale gathering of executives or key clients would need a more austere, heritage, or professional setting. Your event space will establish the tone; thus, it should be appropriate for the event's goal.
3. What Features Does The Event Require?
The facilities of an event space are one of the most significant elements to consider when selecting a meeting room in Phuket. The venue should have comfortable seating, good air quality in the room, a screen, a whiteboard, secure and high-speed Wi-Fi, and adequate parking space. Of course, the requirement differs according to the event itself, so be sure to list out all your needs to better make an informed decision.
4. What is The Best Location For Your Event?
Participants should have easy access to the event space. The most convenient conference room in Phuket may not necessarily be the best option for your event, but the meeting place you pick should be easily accessible by car or public transportation, especially if you have guests travelling from far away.
5. What Food and Beverages Do You Require For The Guests?
If you intend to organise a conference, especially a long one, be sure to hire a meeting room in Phuket that includes an excellent range of food and beverage options so that you may plan the schedule according to your needs.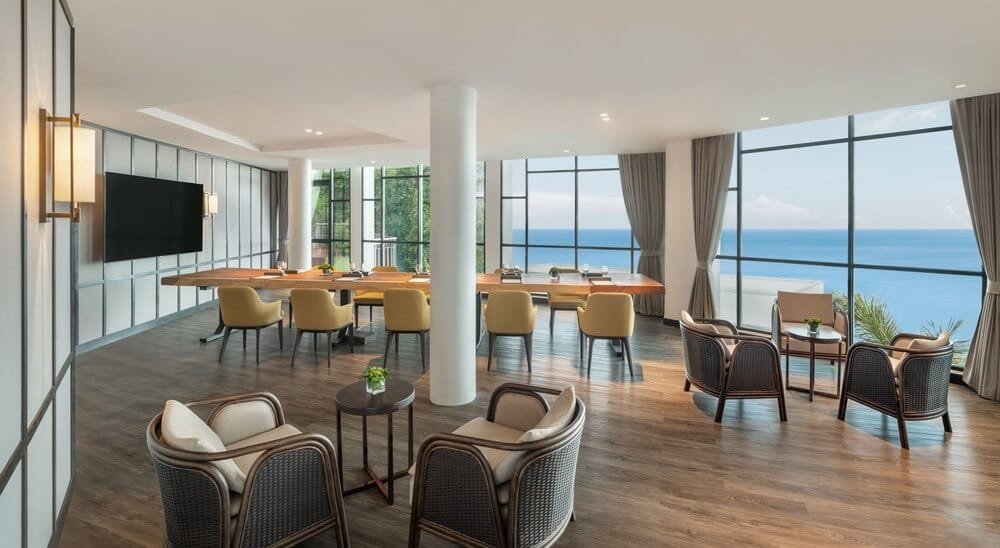 6. What is The Lighting Like in The Room?
Good lighting and a well-lit room can make an enormous impact on your guests' moods and participation. They will naturally become tired in a room that is not well-lit, therefore unable to concentrate on the meeting's subject matter. When selecting a meeting room in Phuket, be sure to keep the lighting in mind.
7. Does The Venue Have Reliable Internet?
You may hire the most elegant meeting room in Phuket for your event, but if your company's website fails to load correctly in front of clients, investors, or partners, this represents a major issue. Be sure to select an event space that has a robust, dependable, and secure internet connection, as well as high-speed internet. Well before the meeting starts, test your internet connection on your own device.
The above mention are the core questions you ought to ask should wish to find the perfect meeting room in Phuket. Although, nothing beats an actual visit to the venue area and inspect it for yourself. Consider visiting your preferred place, ideally well in advance of your meeting day. This will give you an opportunity to discover small details that you may only consider when having a walk-through, such as: will a projector or microphone stand require an electrical outlet to be set up in a certain part of the room? Is the meeting room going to work in reality as you had envisioned when viewing online? Visiting the venue ahead of time may also help you prepare how you want to set up the space to best suit the objective of the meeting.
The Perfect Event Venue at Hyatt Regency Phuket Resort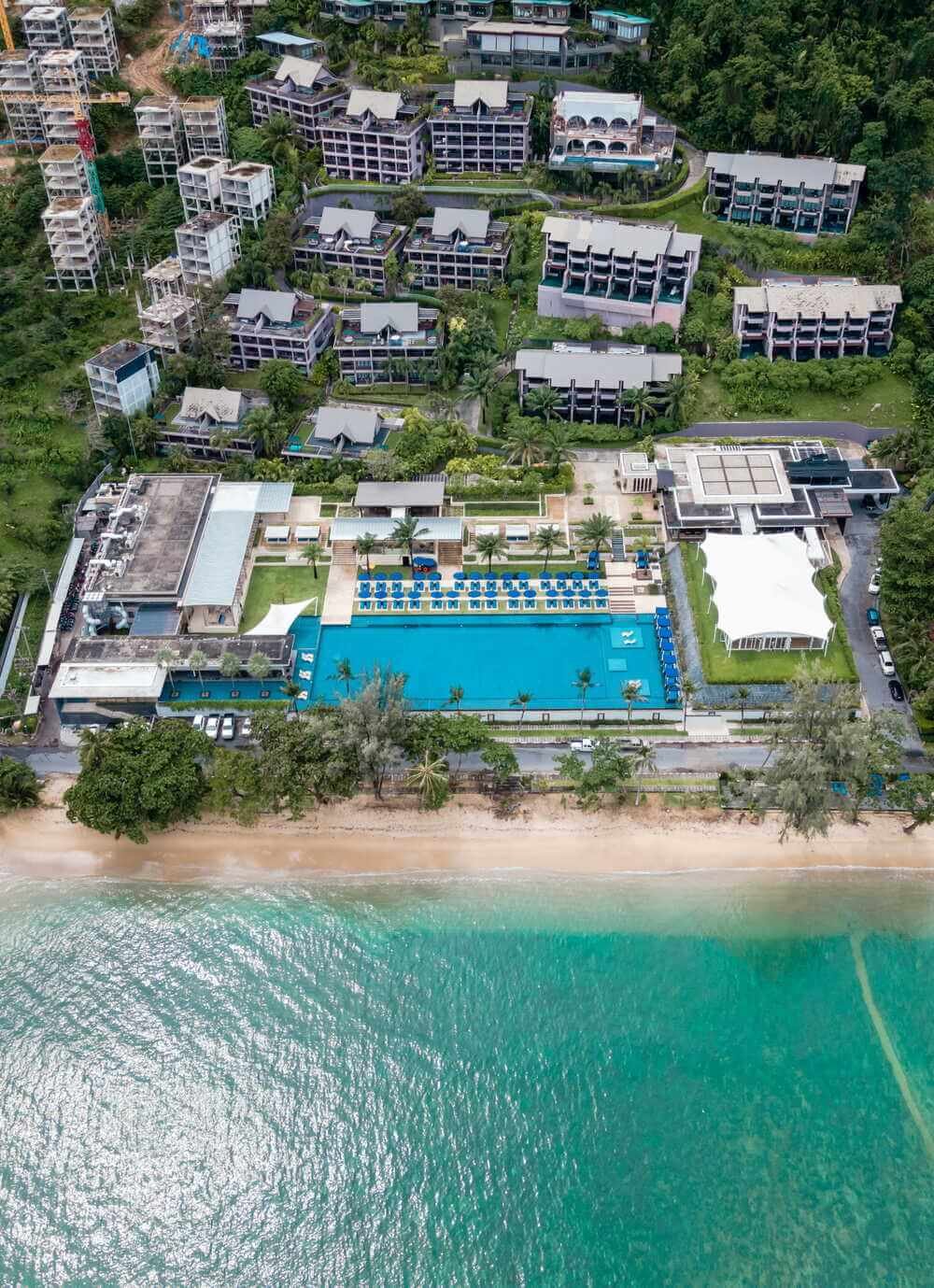 If you are looking for the perfect event space in Phuket, we recommend the Hyatt Regency Phuket Resort, which benefits from a designated indoor event space for private and exclusive events. This 5-star hotel in Phuket offers a generous space that is located on the ground floor with its own entrance and inspirational outdoor environments. The venue's Phuket meeting rooms have the flexibility for guests to host effortless get-togethers, whether business events, celebrations, or anything in between.
See more details at: www.experiencehyattphuket.com/meetings-events-phuket/
Our hotel, Hyatt Regency Phuket Resort, is conveniently located on a cascading hillside at Kamala Bay between Kamala and Patong beaches, overlooking the Andaman Sea. The hotel offers 201 luxurious rooms and suites with complete amenities and facilities, including, international restaurants, one of the largest infinity pools in Phuket, a signature spa, a fitness centre, as well as various curated experiences.
Find your unforgettable coastal escape at the Pearl of the Andaman Sea with us.
Visit our website or contact us today to find out more.
Tel: +66 7623 1234
Fax: +66 76 231 233Email: phuket.regency@hyatt.com