Phuket is Thailand's largest island and is well connected to the mainland by two bridges and many international and domestic flights; this adds to Phuket's reputation as a 'party' island. However, while it is true that Phuket beaches have lively nightlife bars and fantastic shopping areas, there is undoubtedly more to the island than partying and shopping, including certain majestic Phuket beach resorts.
The Best Phuket Beach Resorts
There are an array of island resorts for all budgets and lifestyle choices. Whether you are looking for a family resort in Phuket or a Phuket beach resort for a romantic getaway, the island truly has many offerings. The abundance of choice and quality makes Phuket one of the most popular destinations in Thailand, and in this article, we will explore how to choose the best resort in Phuket for your trip.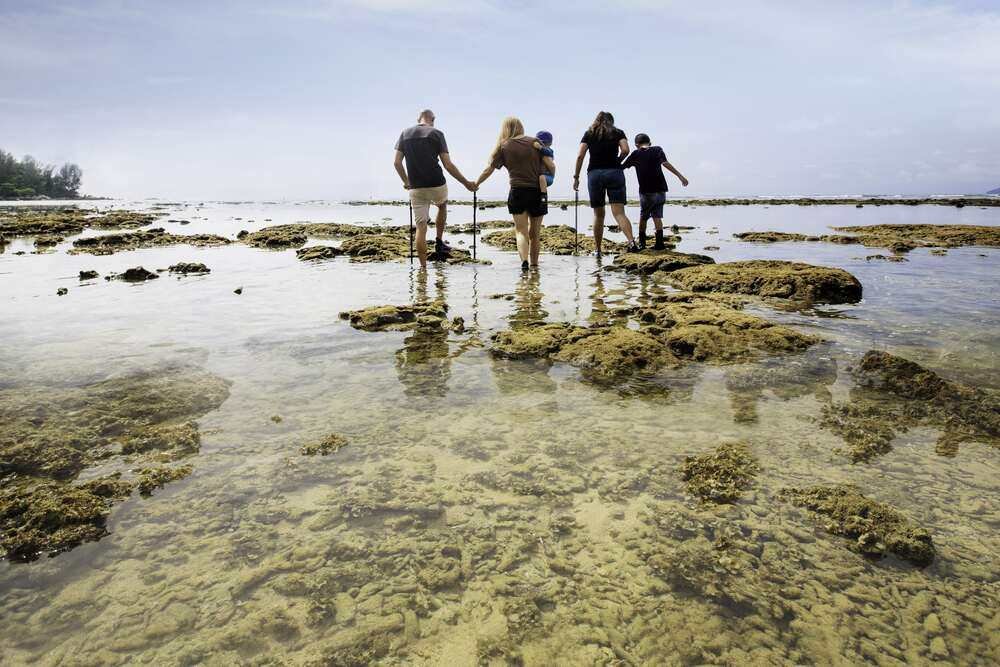 Many travellers who visit the island dream of residing in one of the best resorts in Phuket. With some of the finest beaches in the world, it is customary to expect that the resorts have plenty to offer. That said, there are thousands of hotels in Phuket; however, to experience the best getaway trip when staying on the island, we recommend you select one that is not too far from the ocean, such as a Kamala beach resort. You may find some lower-priced resorts situated some way from the beaches, but if your time is precious and you are looking to spend it at Phuket's beaches, this is a wise investment. You should note that Phuket beach resorts do book up quite quickly, especially during peak season when they are in exceptionally high demand.
If you are looking for a truly unforgettable vacation, it is crucial to find a place that offers good value for money and a luxurious experience. As there are so many choices of beach resorts in Phukets on the island, to select the right family resort in Phuket or romantic getaway, you should consider a few things to help with your search.
Tips for searching for the best Phuket beach resort
If you wish to find the best resort in Phuket, you will find helpful information in this article. We researched and carefully considered what you must think about, then summarised these points as a handy list. Of course, you should consider factors such as the surrounding beach quality and the standard of the hotel in relation to the features and services you are looking for.
However, even with Phuket beach resorts, everyone has different tastes. For example, one style may appeal to one person but be unattractive to someone else. Here are some essential things to consider when searching for the best resort in Phuket:
Consider the bare essentials of the beach itself, and if this is what you are looking for, is it a stone or sand beach? Is it a private beach or open to the public?
What is the condition of the resort regarding the quality of services, amenities, style, and general atmosphere?
Is the chosen Phuket beach resort reviewed well on social media platforms, Google, TripAdvisor, and hotel booking websites?
What are the things to do in the hotel's surrounding area? Do those experiences match your expectations or needs?
Are the hotel rates competitive in relation to comparative hotels in the area?
Does it match what you are looking for in a hotel, whether that be a family resort in Phuket, a romantic getaway on a private beach, or a luxurious beach resort?
Location of Phuket Beach Resort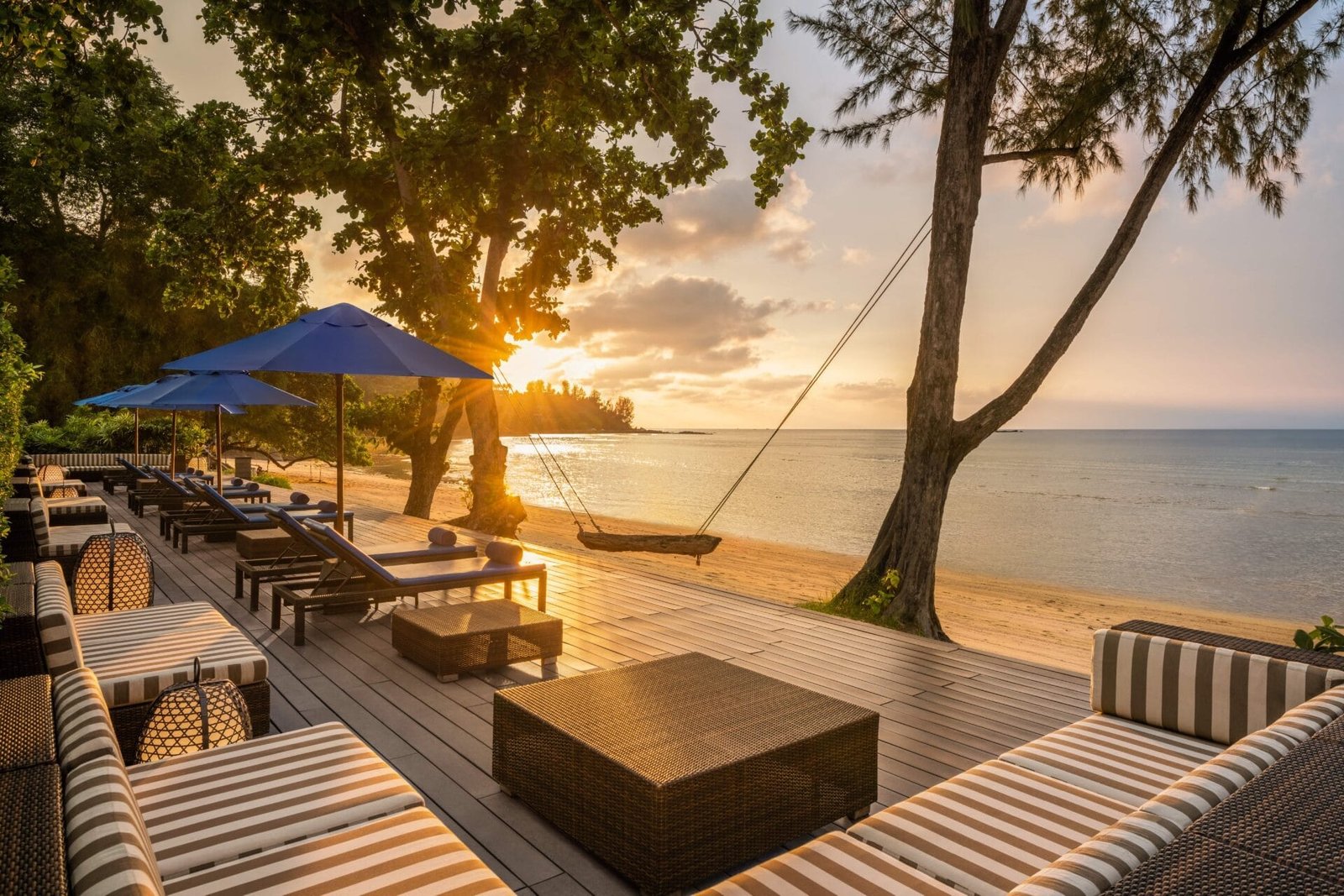 Choosing the location of your resort is an essential factor in determining your overall experience. Although Phuket has many beaches surrounding the island, Kamala beach is among one of the most sought-after travel destinations. A Kamala beach resort is the ideal choice for couples on a honeymoon or families and travellers looking for a serene holiday. Even when staying in the calmer parts of the island, for example, you can jump in a taxi should you wish to spend an evening in Patong.Patong beach is the ideal choice for travellers looking for the most lively nighttime activities and the largest selection of shopping choices for those not focused on relaxing by Phuket's tranquil beaches. The area has more of an urban vibe, and many hotels are nearby.
On the contrary, Karon Beach is an excellent choice for a family resort, and it has a wide selection of shopping and dining options available. However, you should be aware that the beach is not safe for swimming between May and October due to the strong currents, so this may be a concern for families travelling during these months. Likewise, Kata Beach presents a relaxed location suitable for families or couples, and some beach resorts are located by the beach.
Prepare A Checklist For Your Best Resort in Phuket
Once you have considered what is essential for your trip, you can narrow down some factors your perfect Phuket beach resort must have on offer. For example, a family-friendly resort will likely be the priority if you are travelling with children. However, you will find that the best Phuket beach resorts will have excellent facilities for children of different age groups. Or, are you looking to relax poolside enjoying exotic cocktails? Are you searching for a resort with spa facilities? Preparing a checklist of your trip priorities will help you select the best Phuket beach resort for your holiday.
If you are looking for the best, most luxurious resort in Kamala Bay, Hyatt Regency Phuket Resort is your 5-star getaway hotel.
Hyatt Regency Phuket Resort
Hyatt Regency Phuket Resort is situated on a cascading hillside at Kamala Bay between Kamala and Patong beaches, overlooking the Andaman Sea. We offer a unique coastal escape experience that you cannot find anywhere else. Apart from the luxurious rooms, amenities, and facilities, we also offer experiential dining at renovated venues with Thai, Indian, Japanese & International cuisines for the whole family to enjoy, one of the biggest infinity pools in Phuket, various curated experiences, and the best rooms to compliment your stay.
Visit our website or contact us today to find out more.
Tel: +66 7623 1234
Fax: +66 76 231 233
Email: phuket.regency@hyatt.com
For Thai travellers, check out our 'We Travel Together' promotion.
We Travel Together at Hyatt Regency Phuket Resort
In Phase 4 of We Travel Together, Hyatt offers a special price for your vacation experience. Book now & Indulge in various benefits, including:
Free Breakfast to your door
20% Discount on Bespoke Spa Journey
Collection your points with World of Hyatt
Free meals for children 12 years old or under
Our offer is available from 1st July until 23rd October 2022.
Get more benefits when booking for 2 nights or more:
Free! 2 glasses of cocktail per room, per booking
Upgraded Family Room and Regency Suite per room, per booking
Book Now
📧 reservations.phuhr@hyatt.com
📞(+66) 76 231 234