There is a wealth of culinary delights available in Japanese restaurants in Phuket. Whether you seek the perfect Teppanyaki restaurant Phuket has to offer, the most mouth-watering sushi or sashimi dishes, or the perfect ambience to experience Japanese fine dining, our Phuket restaurant guide has you covered.
If you are looking for Japanese food in Phuket, you will be pleased to hear that both locals and international visitors have fallen in love with Japanese cuisine. There are a large number of Japanese eateries across Thailand, and whether you are staying in Bangkok or even in more provincial cities that are surrounded by luscious countryside, you will often stumble upon a Japanese restaurant. In the case of the Phuket restaurant scene, this is not an exception, with a range of Japanese restaurants for all travellers featuring a variety of exciting culinary selections inspired by the Land of the Rising Sun.
If this is your initial voyage to Phuket or you are somewhat of a novice to Japanese cuisine, you may not be aware yet of all the thrilling Japanese culinary choices on the island. This article will help you decide where to dine Japan-style by sharing our knowledge with you on the top Japanese restaurants in Phuket.
Where to Eat Japanese Food in Phuket?
Here is our list of the top Japanese restaurant in Phuket for your next holiday trip:
Mizu | Japanese Teppanyaki Restaurant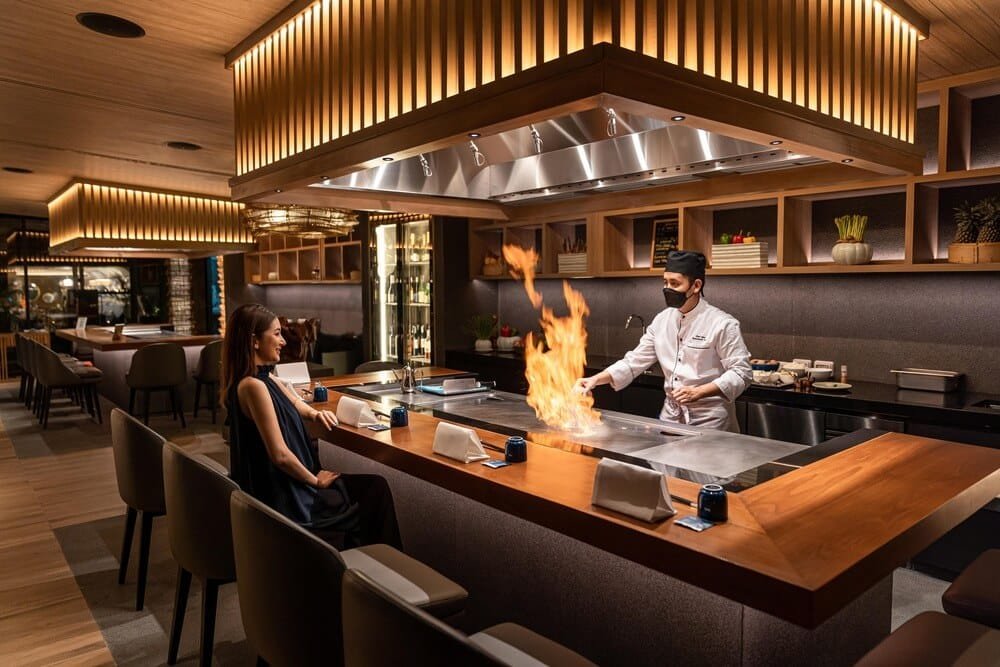 Mizu is the warm, welcoming, and sophisticated Teppanyaki Japanese Restaurant in Phuket. This charming restaurant provides a relaxing atmosphere and an intimate, dynamic, fine dining concept. The menu at this Phuket restaurant retains its local freshness by using high-quality products that are in season, with permanent stables such as Wagyu beef, a range of fresh fish and seafood, and a selection of vegetarian meals are also available. On top of that, there are various appetizers to get you started, such as seared scallops, yuzu zest, octopus, and more. The Mizu Restaurant is located at the upscale Hyatt Regency Phuket Resort in Kamala.
Little Edo
This Japanese restaurant can be found in Phuket Town and offers a cosy ambience, which bears a close resemblance to a small-town Japanese restaurant. The location has charming light-coloured wood and white cloth draperies which all make for a delightful atmosphere to enjoy with Little Edo's imaginative and appetizing menu selection. This Phuket restaurant specializes in fresh sushi and sashimi along with a selection of traditional Japanese favourites. Little Edo is recommended if you are looking for an authentic Japanese experience in a convenient location in Phuket Town.
Nozomi Sushi and Izakaya
If you are searching for a Phuket restaurant where you can enjoy good quality Japanese food while appreciating the view of the majestic Phuket Boat Lagoon, then Nozomi Sushi and Izakaya is the ideal location. This chic restaurant offers up a warm and friendly atmosphere while wowing diners with fabulous culinary creations. The restaurant offers a selection of mouth-watering Japanese dishes, which go well with their striking choice of Japanese cocktails and sake. The restaurant has a modern feel, and it is a perfect choice to experience Japanese food in Phuket for all types of social occasions.
TAKÉ Japanese Restaurant Phuket
TAKÉ (spoken as 'takeh') is a reliable choice if you are looking for a Japanese restaurant that often receives positive lip service from the local Japanese expat community of Phuket, which should add credence to the quality of the food. The food selection is amazing, and this Phuket restaurant also offers reasonable prices. This Japanese eatery is warm and welcoming, with a modern interior, where you can enjoy a setting that is equally enjoyable for lunch or dinner, which makes you feel like you are in Japan.
Where to find the Best Japanese food in Phuket?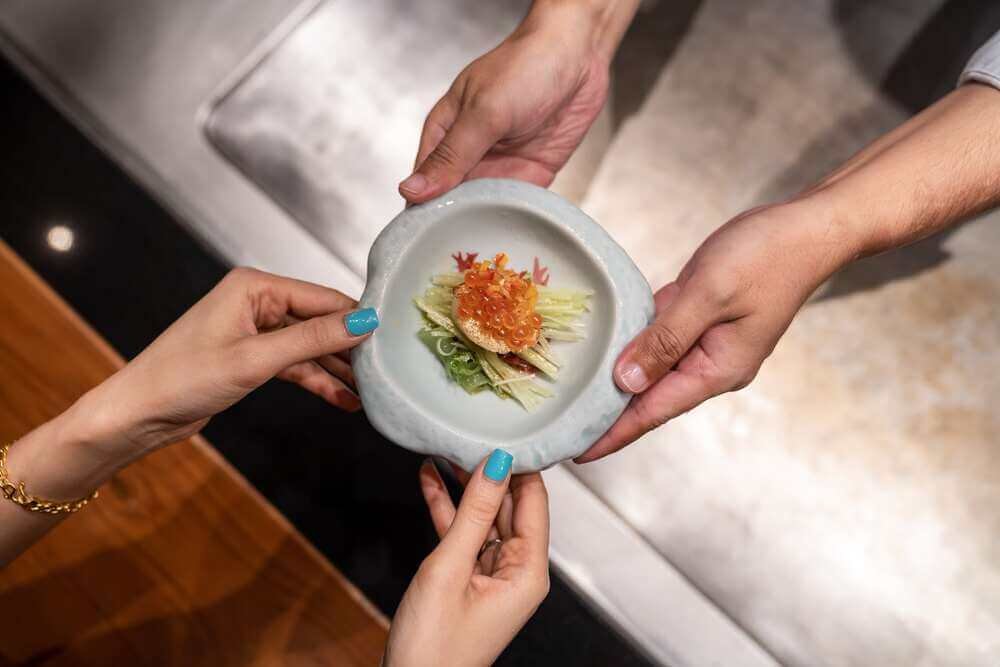 Many of Phuket's Japanese restaurants serve up their own distinctive personality and creative culinary aptitude. Japanese food in Phuket features a range of authentic dishes, an unbeatable atmosphere, first-class service, breathtaking ocean views, and impressive beverage selections. This combination of reasons means that there is something for every type of Japanese cuisine lover in Phuket. We recommend that you test out your Phuket restaurant choice for Japanese food to discover your favourite place and experience some of the most loved cuisines in the world.
Find Your Japanese Teppanyaki in Phuket at Hyatt Regency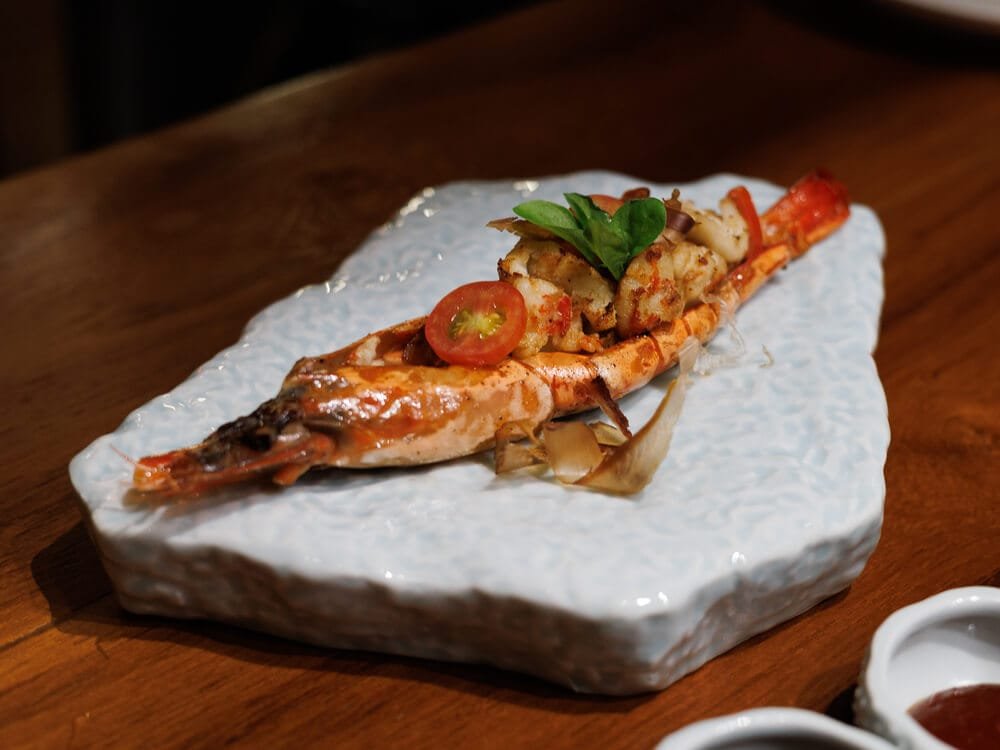 A Teppanyaki meal in Phuket can be a delight for both the young and old alike, ending in a delicious grilled meal. If you are looking for a superbly theatrical and tasty Japanese restaurant in Phuket, Hyatt Regency Phuket Resort offers the aforementioned Mizu, a cosy yet elegant Teppanyaki restaurant. The chefs at Mizu are teppanyaki experts who perform with the highest quality ingredients freshly picked for diners every night. Set menus offer three-act meals of appetizers, main dishes, and desserts.
Last but not least, Hyatt Regency Phuket Resort always welcomes everyone who is looking for a Japanese delight with the best rooms and amenities available.
Visit our website or contact us today to find out more.
Tel: +66 7623 1234
Fax: +66 76 231 233
Email: phuket.regency@hyatt.com
For Thai travellers, check out our 'We Travel Together' promotion.
We Travel Together at Hyatt Regency Phuket Resort
In Phase 4 of We Travel Together, Hyatt offers a special price for your vacation experience. Book now & Indulge in various benefits, including:
Free Breakfast to your door
20% Discount on Bespoke Spa Journey
Collection your points with World of Hyatt
Free meals for children 12 years old or under
Our offer is available from 1st July until 23rd October 2022.
Get more benefits when booking for 2 nights or more:
Free! 2 glasses of cocktail per room, per booking
Upgraded Family Room and Regency Suite per room, per booking
Book Now
📧 reservations.phuhr@hyatt.com
📞(+66) 76 231 234