Phuket, Thailand, is one of the top destinations that hold countless special events and festivals almost all year round, and there are also a host of other things to do in Phuket. In terms of Phuket festivals, there is always a little something for everyone, ranging from religious festivals, sporting and cultural events, carnivals, and much more to look forward to.
If you are planning to have a getaway at Phuket hotels or Kamala beach resorts, it is a good idea to learn what the Pearl of Andaman Sea has to offer!
We have gathered a list of the main Phuket festivals and events, let's see which one grabs your interest!
The Vegetarian Festival | September to October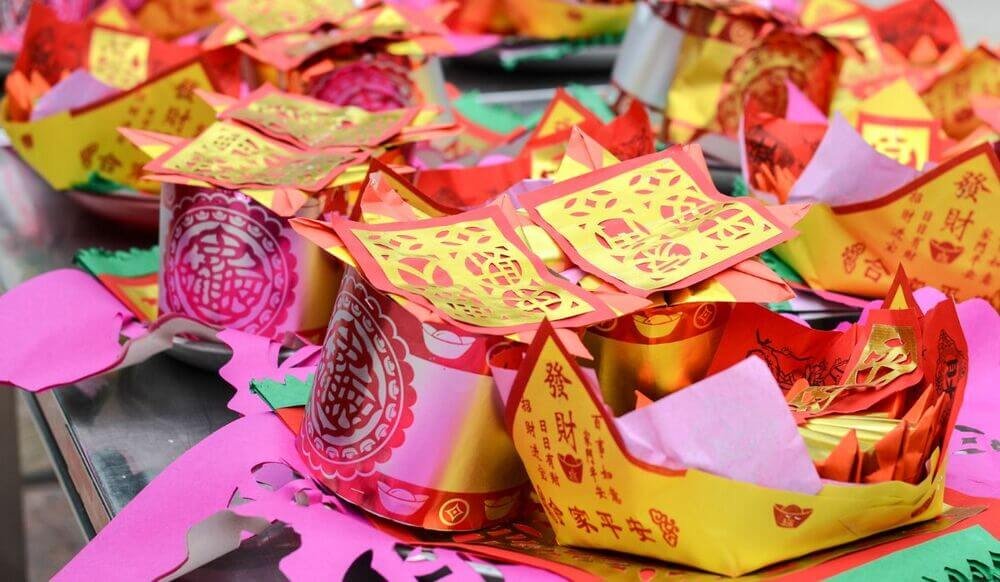 This Phuket festival is one of the most unique religious events in the world and one of the largest festivals in Phuket. This distinctive gathering involves a large number of people who fully embrace the event through various extreme acts, mostly celebrated by the Chinese Hokkien descendants. At the festival, Crowds would throw firecrackers and summon the gods through firewalking and other gestures of self-mortification by the passionate participants.
The event occurs during the Chinese calendar's ninth lunar month, which is near the end of September and the beginning of October. This is during the rainy season; however, there are many things to do in Phuket beyond the beautiful beaches, and you may find a good deal on hotels due to the low season.
The Vegetarian Festival takes place for 9 days across Phuket's Chinese temples. The temples offer unique daily spectacles such as ascending ladders with blades or walking on hot coals. On a lighter note, there is often a selection of food stalls surrounding the temples, featuring an impressive selection of local vegetarian food.
Moreover, street processions are held daily from the island's Chinese temples and proceeding to Phuket Town's main Chinese temples. Throughout the 9 days of the festival, participants are required to adhere to ten rules such as wearing white outfits, refraining from eating meat, practising self-discipline, and abstaining from alcohol and copulation. If you are looking for a big festival as well as trying out vegetarian food, then this event may be right for you.
Phuket Walking Street | November
On the first weekend of November, which marks the beginning of the peak season, Phuket Town celebrates in style by turning Thalang Road into a walking street. This is one of Phuket Town's most famous old roads, with Sino-Portuguese architecture style displayed across the street's building. Strolling along the street and soaking up the character and history is one of the most pleasant things to do in Phuket. Thalang Road features various makeshift shops and hawkers that compliments multiple permanent shops, restaurants, and guest houses along the 350 meters long streets.
In Thalang Road, you can find a range of street food stalls, handcrafted souvenirs unique to Phuket, Thailand, plenty of clothing, and even traditional herbal medicines, along with vendors and activities. You could easily lose hours shopping, talking, and generally taking in the sights and sounds on one of the busiest streets during the high season. So, be sure to book your Phuket hotel for a good night's sleep after a long walk.
Loy Kratong | November
This is one of Thailand's best-known national festivals across the world. It takes place on the full moon of the 12th month of the traditional Thai lunar calendar. Thus Loy Kratong of 2022 will be held on November 8th. During this festival of lights takes place after dark, Thais would congregate in waterside areas such as rivers, lakes, canals or the sea near Kamala beach resort. They would push small 'floats' shaped like a lotus holding candles into the water. Many believe that Loy Krathong is celebrated to pay respect to the Goddess of Water
'Loy' translates 'to float', and 'Krathong' refers to the small floats that are traditionally made from banana leaves, tree bark, and other flowers for decoration. Many said Loy Kratong is one of Thailand's most beautiful festivals, with the lights of the candles dancing in the night and floating away in the water along with their troubles and misfortunes.
Patong Carnival | November
Patong Carnival is yet another Phuket, Thailand festival that marks the start of the island's high season. This festival takes place on Patong's famous Beach Road, crowded with lively processions featuring colourful costumes, walking streets, street food stands, and other activities.
Patong Carnival's main events take place in different areas around the town. The most popular areas are along the famous Bangla Road, Soi Post Office and Soi Dr Wattana. You will see many street food stalls along the beach, including Thai, Japanese, Indian, Vietnamese, and Chinese delights. The merry atmosphere of street performances, live music, art, and flashy costumes.
If you want to stay near lively Patong, but in a quieter area that still offers plenty of amenities, you can consider staying at Kamala beach resort.
Laguna Triathlon | November
For sports fans and athletes, Phuket, Thailand, hosts the top-class sporting event known as the 'Laguna Triathlon,' which draws leading triathletes from around the world to participate. First, the swim begins at Bang Tao Beach and then on to the beach's lagoons. Then, the cycling portion takes place up the coast road and across the north part of the island's rubber plantations. The race culminates in a 12 km run around Laguna's roads.
If you are an athlete yourself or wish to participate in the race, feel free to see more details and register at the Laguna Phuket Triathlon website. However, do not forget to book your Phuket hotel before attending.
King's Cup Regatta | December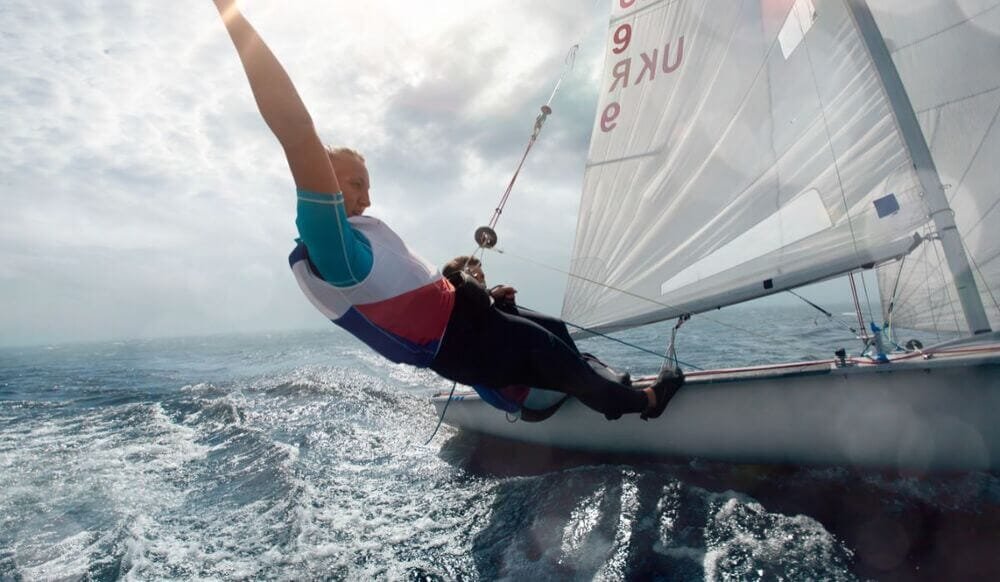 There are a large number of yachting events on Phuket's calendar; however, the King's Cup Regatta is among the largest of the boating spectacles. Some of the finest yachters from across the world come to compete in the event and the races often start in early December, lasting for a week. The Phuket Regatta takes place around Phuket, Phang Nga Bay and Krabi. Setting out from Koh Naka Yai, the yachters circumvent Koh Yao and down to Laem Nang, Krabi. Chalong Bay in Phuket hosts the closing party.
The Regatta is an annual event that involves around 50 yachts from across the globe. You might see yachters in their racing boats or you may even get a chance to participate in this Phuket festival, especially if you have sailing experience.
Chinese New Year | January to February
Chinese New Year takes place between late January to mid-February. What makes this festival in Phuket is the sizeable Chinese population which adds a special atmosphere to the festivities, including a two-day procession, uncountable firecrackers, and dancing dragons, making for an enjoyable spectacle for your getaway. There are also promotional discounts at many shops and of course a lot of wonderful food on offer. A good place to start is Old Phuket Town, which is the focal point of many of the celebrations.
Phuket International Boat Show | January
One of Asia's most famous boat shows, the Phuket International Boat Show, is the only boat show in the province. It is usually held annually in January that draws interest from marine and lifestyle enthusiasts and attracts visitors from around the world to stay at Phuket hotels. With not just boats at the marina, but there are also attractions such as a kids' play area, fine dining zones, live DJ music, and craftsmanship demonstrations for you to indulge.
Wat Chalong Fair | January
Wat Chalong Fair is one of the significant Phuket festivals that has been a part of Phuket's calendar since 1954 and it takes place around Chinese New Year. It is a major event featuring street stalls, food stands, and street activities. Wat Chalong is one of the most prominent temples in Phuket, and this is the main area where the Fair's activities happen.
Phuket Gay Pride Festival | April
Phuket Gay Festival is said to be the biggest LGBT festival in Asia. The event features a 3-day street parade in Patong's gay district of Soi Paradise. The dazzling festival also has colourful processions and a signature volleyball tournament you do not want to miss.
Songkran | April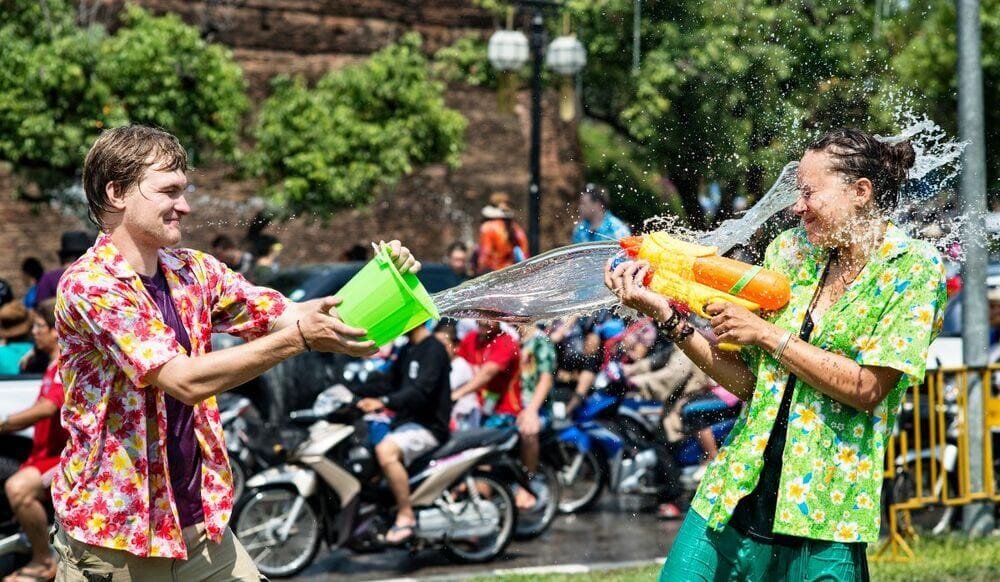 Of course, when talking about Thailand, we cannot forget the famous Songkran Festival in Phuket, which takes place around the 13th – 15th of April every year. As with other parts of Thailand, the Thai New Year's national holiday and traditional water pouring ceremonies usually give way to massive water fights as the day continues. There are generally also processions, a floral parade, a little Miss Songkran beauty pageant, and art and cultural shows to go with the wild water fights. It is guaranteed that there will be a lot of people and water splashing, as well as temple fairs to enjoy.
All the mentioned festivals and events are but a scratch to the enjoyment that Phuket, Thailand, has to offer. There are plenty more to explore! Most importantly, if you plan to enjoy the full length of the festivals, do not forget to find a Phuket hotel to accommodate your trip, such as the Hyatt Regency Phuket Resort.
Hyatt Regency Phuket Resort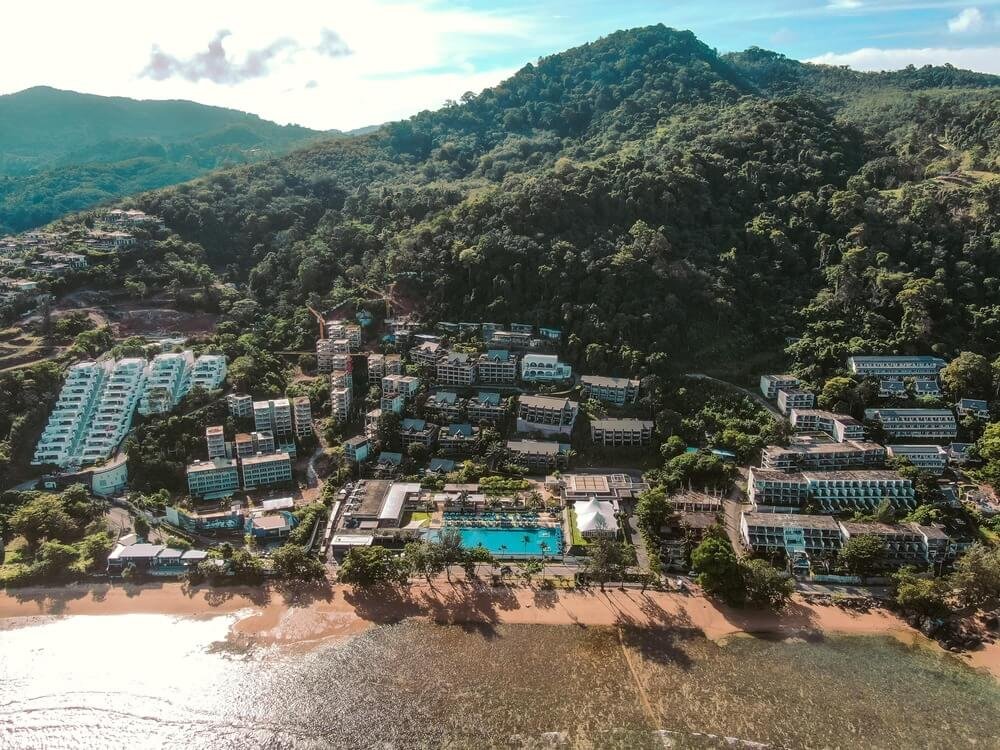 Hyatt Regency Phuket Resort is situated on a cascading hillside at Kamala Bay between Kamala and Patong beaches, overlooking the Andaman Sea. We offer a unique coastal escape experience that you cannot find anywhere else. Apart from the luxurious rooms, amenities, and facilities, we also offer experiential dining at renovated venues with Thai, Indian, Japanese & International cuisines for the whole family to enjoy, one of the biggest infinity pools in Phuket, various curated experiences, and the best rooms to stay after a long day at the Phuket festivals.
Visit our website or contact us today to find out more.
Tel: +66 7623 1234
Fax: +66 76 231 233
Email: phuket.regency@hyatt.com
For Thai travellers, check out our 'We Travel Together' promotion.
We Travel Together at Hyatt Regency Phuket Resort
In Phase 4 of We Travel Together, Hyatt offers a special price for your vacation experience. Book now & Indulge in various benefits, including:
Free Breakfast to your door
20% Discount on Bespoke Spa Journey
Collection your points with World of Hyatt
Free meals for children 12 years old or under
Our offer is available from 1st July until 23rd October 2022.
Get more benefits when booking for 2 nights or more:
Free! 2 glasses of cocktail per room, per booking
Upgraded Family Room and Regency Suite per room, per booking
Book Now
📧 reservations.phuhr@hyatt.com
📞(+66) 76 231 234