Phuket is not only a tropical paradise but also a haven for culinary enthusiasts. As you explore the diverse food scene of this island, you'll discover a harmonious blend of flavours, cultures, and exquisite dining experiences. Our Phuket restaurant guide is here to assist you in navigating the choices available.
Start with Authentic Local Cuisine: Phuket's Street Food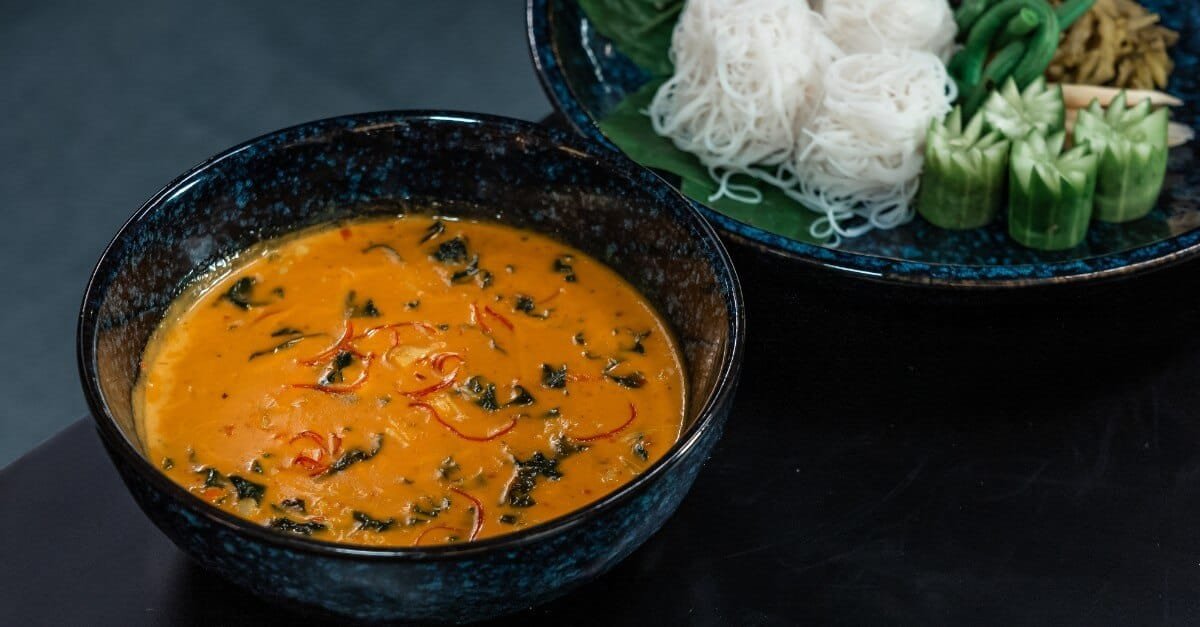 If it's your first time visiting the island, it might make sense to head to an established Phuket restaurant. Still, the authentic gastronomic adventure begins in the vibrant 'street food' culture that permeates the bustling markets and hidden alleyways. Walking along Old Phuket Town or the bustling markets, you'll be met with a variety of delicious local foods and desserts, such as Pad Thai, Khanom Jeen, Som Tam, Moo Ping, Roti, Mango Sticky Rice, and more.
For a taste of traditional Southern Thai cuisine, we suggest seeking out the renowned Gaeng Som, a tangy and spicy soup bursting with the flavours of tamarind, shrimp, and an assortment of fresh vegetables. On the other hand, if spicy is not your forte, Massaman Curry is a rich and creamy alternative with a blend of tender meat and aromatic spices.
Immerse yourself in Phuket's vibrant local cuisine and embark on a culinary journey that will leave an indelible mark on your taste buds and memories.
Relish Fine Dining Experiences in Phuket Restaurants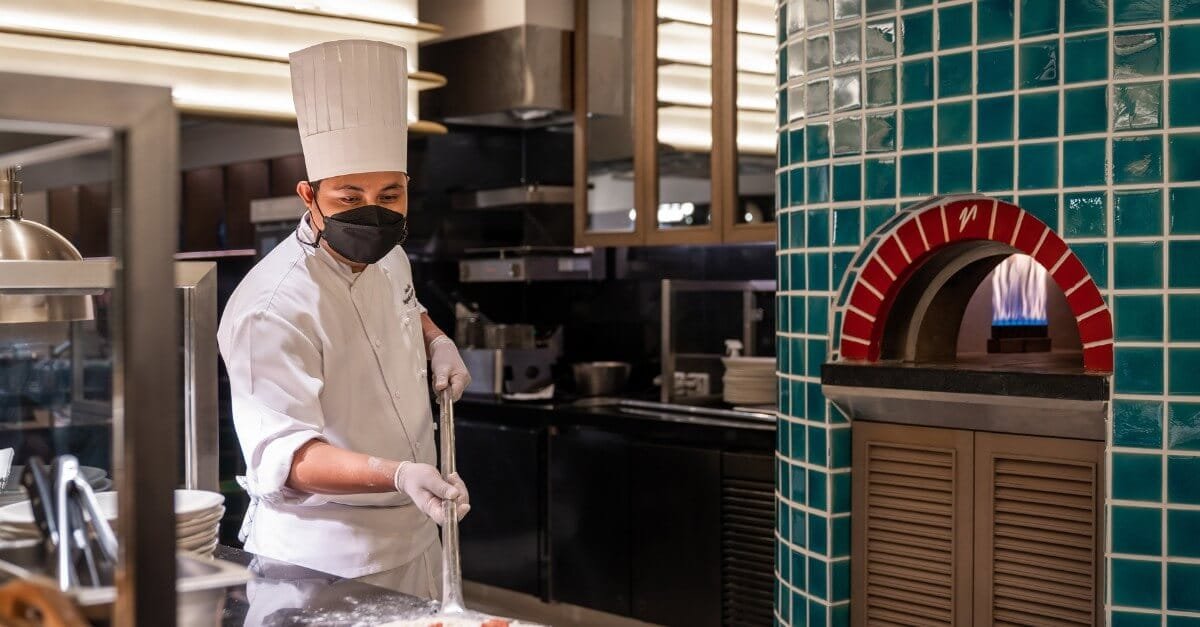 The gastronomic scene in Phuket goes beyond traditional Thai food, embracing a variety of world cuisines that blend both Eastern and Western influences. The island is home to a diverse range of fine dining establishments situated in Phuket hotels, famous attractions, and beaches, offering an exquisite fusion of flavours, impeccable service, and luxurious settings, promising an extraordinary gourmet journey.
Each Phuket restaurant boasts its own unique dining scene. For instance, a beachfront restaurant in Kamala Beach provides a tranquil and picturesque atmosphere, while rooftop bars scattered across the island never fail to mesmerise with breathtaking views of the Andaman Sea and the lush greenery of Phuket.
Regardless of the fine dining venue you choose, stepping into these culinary havens is like entering a world where each dish is a masterpiece meticulously crafted by culinary masters. Prepare to be transported into a realm of flavours that harmoniously dance on your palate from the very first bite, leaving you craving for more.
Be prepared to be enchanted by the elegant ambience of Phuket's restaurants, where opulent interiors, captivating views, and attentive service elevate your dining experience to new heights.
The Flavours of the Andaman Sea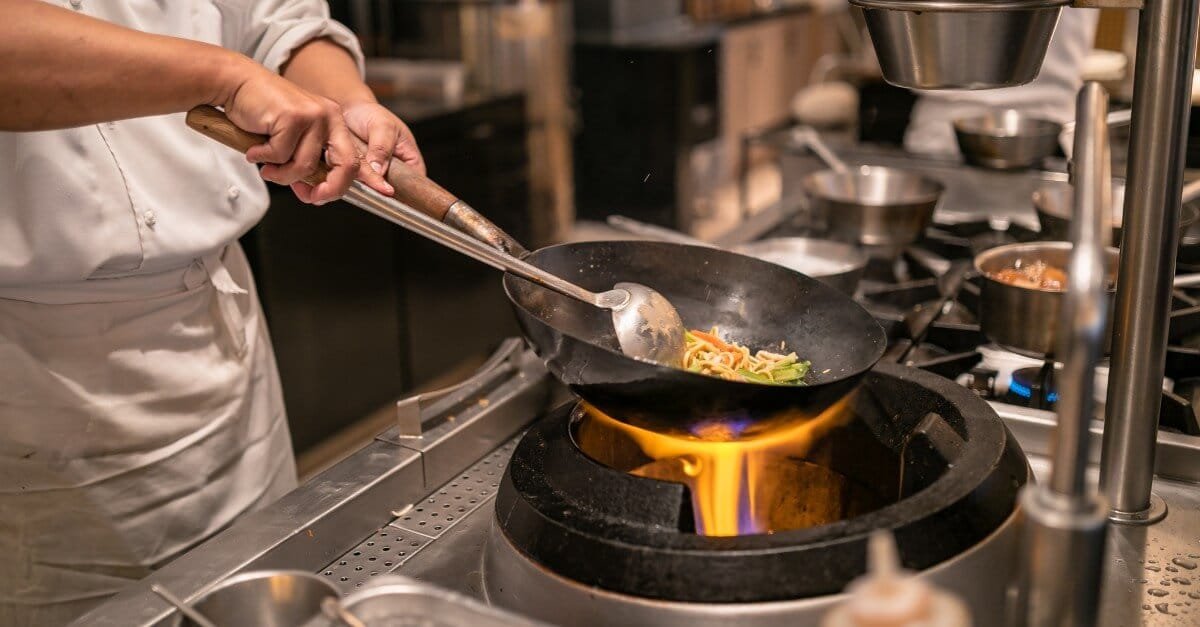 The Andaman Sea, renowned for its rich marine treasures, presents a cornucopia of delectable delights that redefine the notion of fresh and flavoursome seafood. Rest assured that you will be greeted with the freshest ingredients, sourced directly from the sea, gracing your seafood dishes.
Plunge into the briny depths at Kamala Beach restaurants, and uncover treasures such as delicate scallops, seared to golden perfection and accompanied by a tantalising blend of tropical fruit salsa, infusing each bite with a refreshing and vibrant twist. Delight in the abundance of the Andaman Sea as you savour the delicate and tender white fish, expertly prepared with a subtle infusion of local herbs and spices.
For the ultimate seafood indulgence, immerse yourself in Phuket's renowned seafood markets, where you can handpick the freshest catch of the day and witness it transform into a mouthwatering masterpiece right before your eyes. From succulent grilled prawns to exquisite crab curry, these markets offer an immersive and interactive dining experience that will etch unforgettable memories in your mind.
With a multitude of Phuket restaurants to choose from, it's understandable to feel a bit overwhelmed. However, fret not, as there are ways to navigate this culinary abundance. Seek guidance from your hotel's concierge, who can provide valuable tips on exceptional dining establishments. Additionally, don't hesitate to strike up conversations with the locals, as they often possess insights into hidden culinary gems throughout the island.
A Luxury Dining Experience at Kamala Beach Resort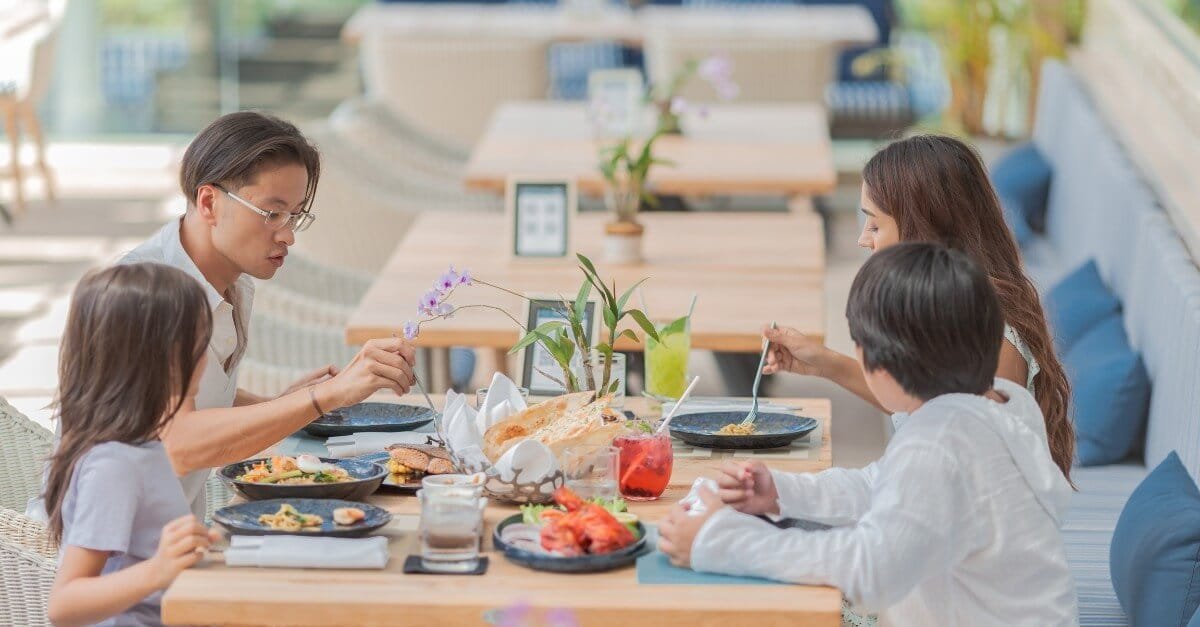 If you're yearning for a serene meal and a relaxing getaway, the Hyatt Regency Phuket Resort is the perfect 5-star hotel in Phuket for you.
Perched on a cascading hillside overlooking the Andaman Sea, Hyatt Regency Phuket Resort is nestled between Kamala and Patong beaches at Kamala Bay. This exquisite Kamala beach resort boasts a variety of restaurants, including Pool House Kitchen, ONE80° POOL BAR, CASA BOHO, and MIZU.
In addition to the exceptional culinary offerings, our resort provides a truly unique coastal escape that cannot be found elsewhere. Indulge in luxurious rooms, top-notch amenities, and world-class facilities, including one of the largest infinity pools in Phuket. Immerse yourself in a plethora of curated experiences designed to enhance every aspect of your vacation.
Contact us
16/12 Moo. 6, Tambon Kamala, Phuket, Phuket, Thailand, 83150
Tel: +66 7623 1234
Fax: +66 76 231 233