Dive into a world of wonder as we uncover the breathtaking underwater treasures that await you in the pristine waters of Phuket. Phuket diving experiences will leave you mesmerised by vibrant coral reefs, ancient shipwrecks, and abundant marine life that will fill you with awe.
As you may know, Phuket, Thailand, boasts an array of dive sites that cater to divers of all levels, from beginners seeking shallow dives to seasoned enthusiasts craving deep-sea adventures. Suppose you are a diver yourself and seeking a more opulent adventure; Phuket offers a selection of top-tier diving resorts where you can indulge in personalised service, lavish amenities, and exquisite dining experiences. With the close attention of expert guides, you can dive at your own pace and marvel at the untouched beauty of Phuket's hidden underwater gems.
Dive into Luxury: Exquisite Phuket Diving Resorts and Liveaboards
Phuket Diving Resorts
Should you visit the island, you'll find that many Phuket hotels offer a personalised diving experience. Certain 5-star hotels in Phuket are situated in close proximity to breathtaking dive sites. Additionally, they often provide world-class amenities, including plunge pools and direct access to pristine beaches.
On top of the ease of access to Phuket diving spots and beaches, most hotels and resorts offer rejuvenating spa treatments, as well as delectable gourmet cuisine, at their restaurants to pamper you after a long and exciting dive day.
If convenience is your top priority, LiveAboard is the perfect choice for your diving vacation in Phuket. This exceptional travel agency service offers hassle-free online booking for diving and cruise trips, ensuring a seamless experience from start to finish. You will find that LiveAboard takes care of every detail, allowing you to focus solely on exploring the magnificent underwater world and immersing yourself in the ultimate diving experience.
Whether you opt for a lavish 5-star hotel in Phuket or the LiveAboard service, both boast a gateway to extraordinary underwater experiences.
Finding the Perfect Phuket Diving Spots
As mentioned earlier, Phuket diving sites are numerous, and finding the perfect ones that suit your adventure needs and cater to your skill level may require some research. Here, we present our top recommendations:
Shark Point
For adrenaline seekers, the renowned Shark Point is an exhilarating dive site located off the coast of Phuket. This captivating underwater realm promises unforgettable encounters with majestic leopard sharks, swirling barracudas, and a kaleidoscope of colourful coral formations. Shark Point is also famous for its clear waters and excellent visibility, allowing divers to fully appreciate the beauty of the reef and its inhabitants.
Racha Island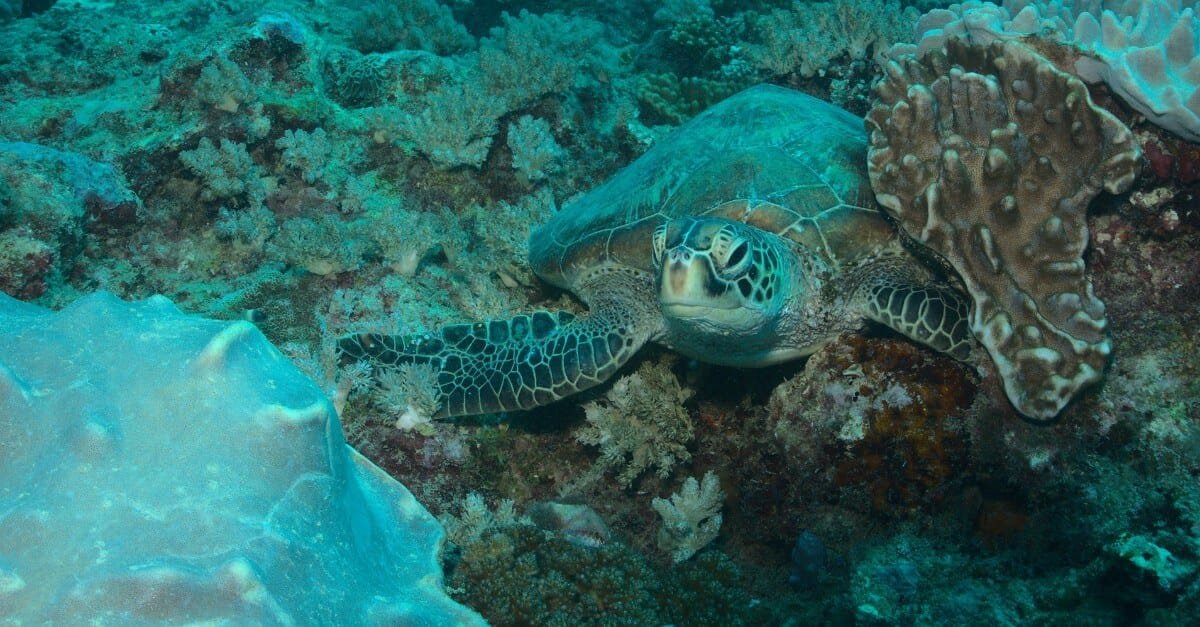 If you seek a more serene and immersive experience, look no further than the stunning Racha Islands, comprised of Racha Noi and Racha Yai. It is situated just a short boat ride from Phuket; these pristine islands offer a tranquil oasis for divers. Racha Islands provide vibrant coral gardens, swim alongside graceful sea turtles, and bask in the awe-inspiring beauty of the underwater world.
King Cruiser Wreck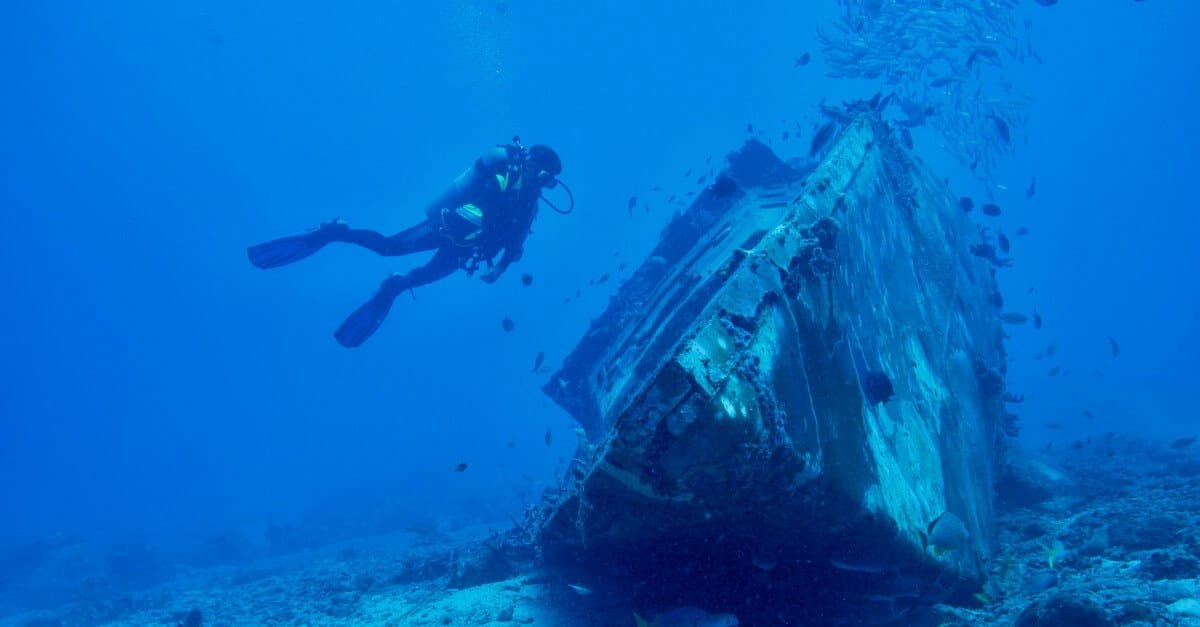 For those seeking a unique and thrilling adventure, delve into the depths of the King Cruiser Wreck. Once a passenger ferry, this sunken vessel has transformed into an eerie yet fascinating playground for divers. Navigate through the wreckage, marvel at the diverse marine life that has claimed it as their home, and feel the exhilaration of exploring this underwater time capsule.
No matter which diving spots in Phuket you choose to spend your day, you will find an abundance of tropical fish, such as lionfish, parrotfish, seahorses, sea turtles, sharks, and camouflaged octopuses right around the corner.
Whether you are an experienced diver or a novice seeking a taste of the extraordinary, Phuket travel offers an unparalleled opportunity to encounter marine life in all its grandeur. So be sure to combine your stay at a 5-star hotel in Phuket, with a diving experience that will immerse you in a world of wonder and leave you breathless and yearning for more.
5-Star Hotel in Phuket with Stunning Andaman Sea Views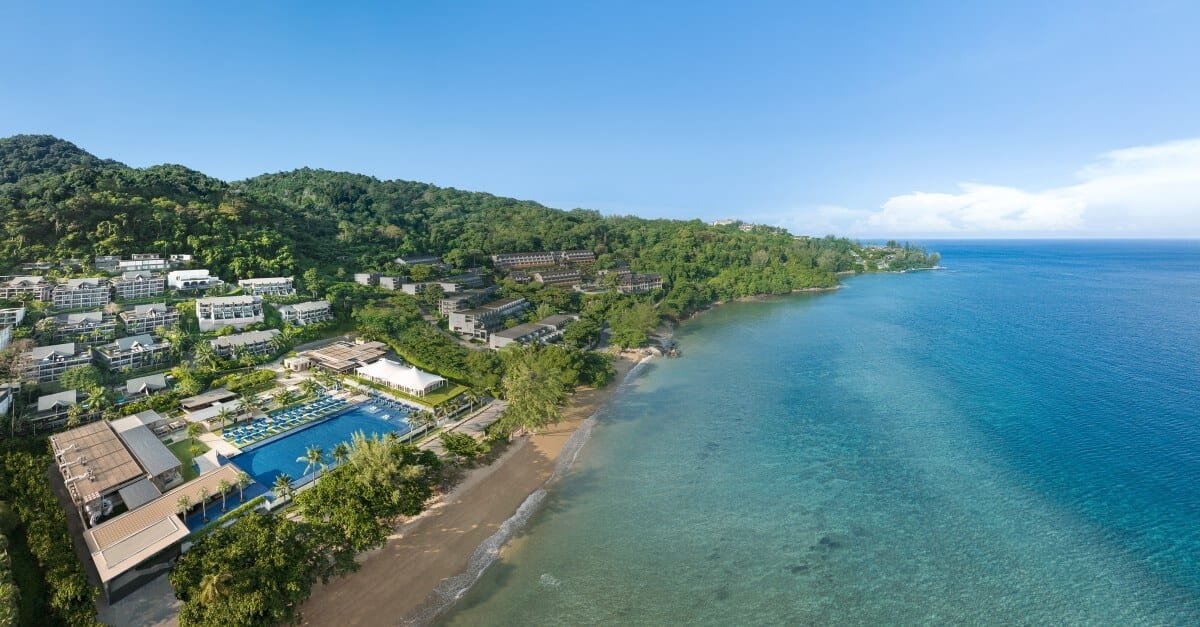 If the Phuket diving vacation is next on your travel agenda, then choosing the right hotel to accommodate your stay is as important. Experience luxury at a refreshed and revitalised Kamala beach resort in Phuket.
Hyatt Regency Phuket Resort is an ideal base for your diving resort in Phuket, with convenient beach access for diving and snorkelling activities in the surrounding bay, offering effortless underwater discoveries.
The largest oceanfront infinity pool in Phuket features state-of-the-art facilities and activities on the pool terrace, with spacious cabanas to unwind and soak up the sea and sunset views. Additionally, newly-refreshed hillside rooms & suites are ideal for couples or families with spacious furnished balconies to gaze out over the sea.
Escape into a world of magnificent lifestyle, ranging from gourmet dining restaurants, an infinity pool, a bespoke spa journey, a secret beach getaway, and many more. Rest assured that you will meet with an unforgettable diving vacation at our Kamala beach resort.
Visit our website or contact us today to find out more.
Tel: +66 7623 1234
Fax: +66 76 231 233Email: phuket.regency@hyatt.com