As one sets foot in Phuket, one cannot help but be enthralled by the charming nature sceneries, delightful destinations, various things to do, and not to mention the vibrant and delectable culinary scene, one of the experiences any visitor cannot miss.
Phuket's Culinary Scene
The captivating island offers an excellent assortment of dining choices that satisfy any taste buds, making Phuket the perfect answer for many travelling families.
Street Food
Wander through bustling markets where aromatic spices waft, and let the enticing scent guide you to mouthwatering delights, from steaming bowls of fragrant noodle soup to crispy and flavorful pad Thai. Although these street vendors may not entirely be family-friendly dining establishments, they are a budget-friendly option for families to savour the essence of Thai cuisine.
Hotels & Resorts Restaurants
For an upscale, family-friendly dining experience, Phuket hotels and resorts are always great options, as they host world-class restaurants with exceptional cuisine and breathtaking settings. Indulge in a fusion of international flavours and locally sourced ingredients crafted into culinary masterpieces by expert chefs. These Phuket restaurants offer a seamless fusion of class with a welcoming atmosphere, ensuring a memorable experience for every family member.
Suppose you are searching for delightful delicacies to satisfy everyone's taste buds; Hyatt Regency Phuket Resort offers renowned cuisine and exceptional services across our family-friendly dining establishment.
Upscale Dining Experience at Hyatt Regency Phuket Resort
As a luxurious Family resort in Phuket, Hyatt Regency offers a unique experience like no other. Our restaurants are always prepared to welcome you and your family with exceptional service, fresh ingredients, and breathtaking sea vistas combined to create an idyllic gourmet dining experience. Here is a look into our celebrated restaurants:
The Pool House Kitchen offers a warm, relaxed, and inviting family-friendly dining ambience. Decorated with striking blue and white tones with wood accents, The Pool House Kitchen is ready to serve a unique and personalised experience for all our guests.
Our dedicated show kitchen offers Italian, Thai, Indian, and international favourites with the finest locally sourced ingredients. Some of our must-taste dishes include Nam Prik Goong Siab, Bai Liang Phad Kai, Moo Hong, and Mee Sapam, all complemented by the tropical sunshine and stunning view of the azure infinity pool and the Andaman Sea.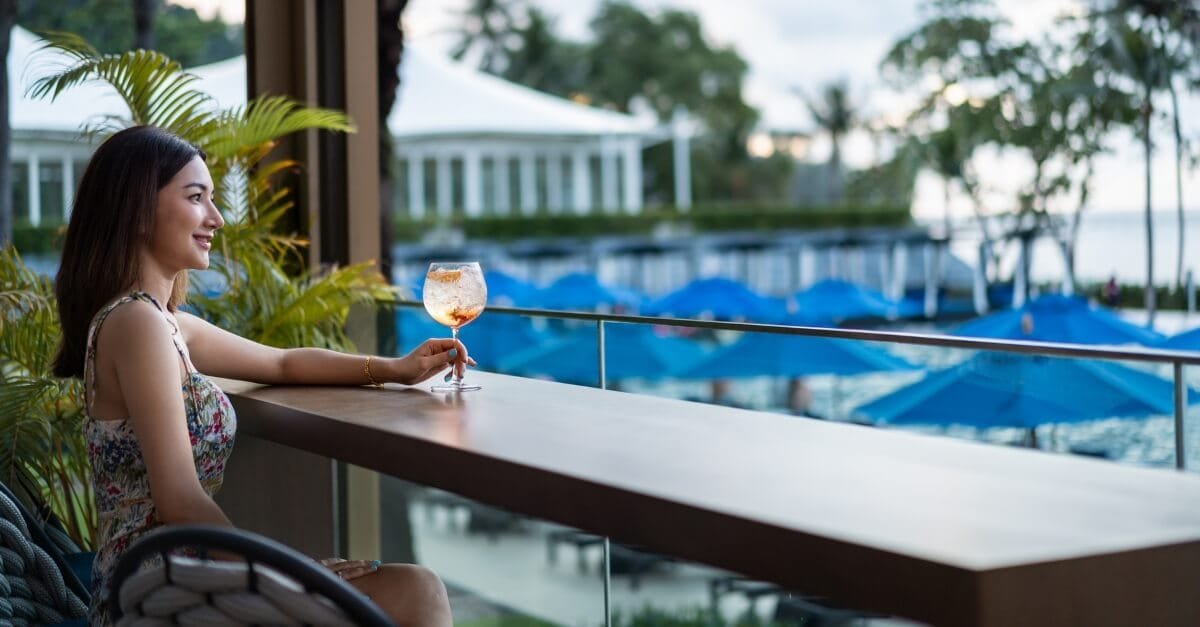 This 180-degree pool bar is the perfect calming poolside escape from the hustle and bustle. Relax in the sweeping panoramic views of the ocean from an elevated terrace decked with lounge-style seating.
Our contemporary bar is the ideal place to unwind with a fresh drink in hand. Adults can enjoy their favourite cocktails made by expert mixologists, while the kids can hydrate with fresh juices after a long day of adventures.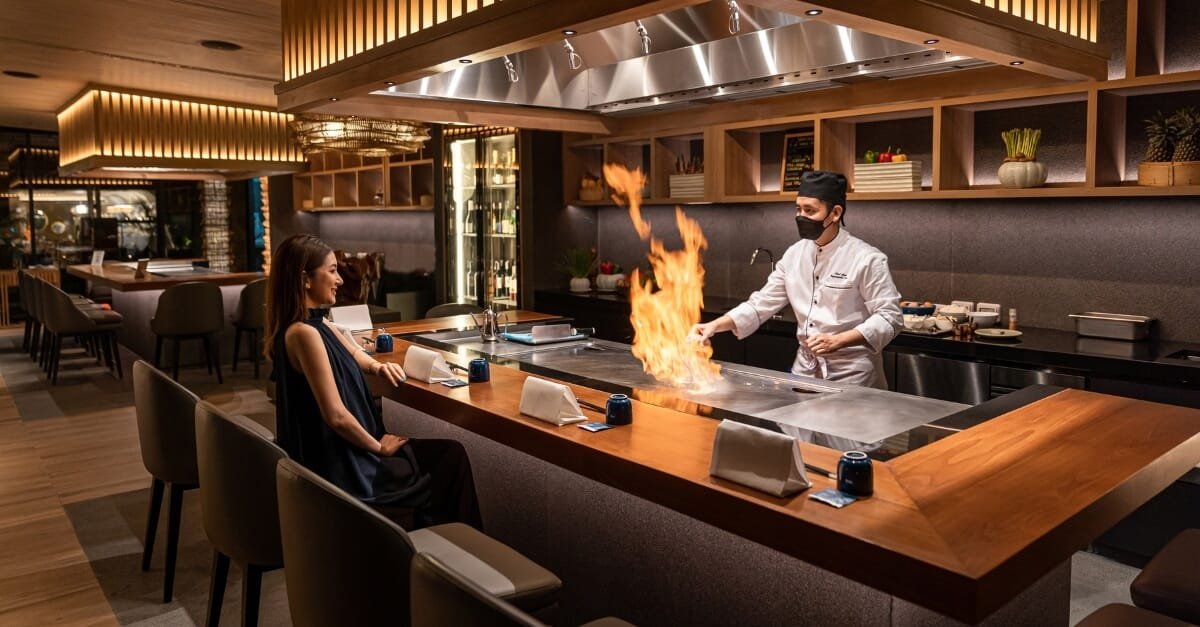 If your family loves a touch of Japanese culinary art, Mizu is the place for you. This sophisticated Teppanyaki restaurant offers an engaging, family-friendly dining experience. Dine on Japanese delicacies in a contemporary setting against the backdrop of the Andaman Sea.
Witness the theatrical cooking performance of our expert chefs, and enjoy top-quality Wagyu beef, salmon, king prawns, and more.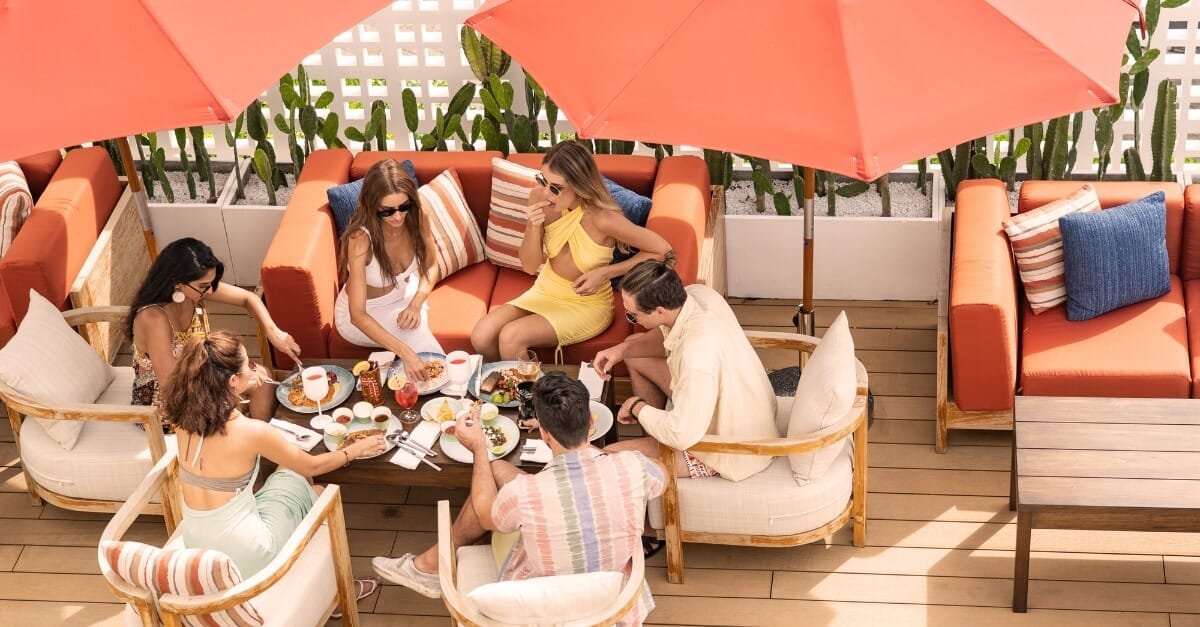 Situated on the rooftop of Hyatt Regency Phuket Resort, CASA BOHO is a bohemian-style rooftop restaurant where you can enjoy a covered dining spot with your family and friends. Boasting Latin-American cuisine as Cuban-style croquettes, tortillas, seafood ceviches, tiraditos, and not to mention an array of cocktails served under the atmosphere of live DJ music and the view of the vast Andaman Sea.
The restaurants are divided into different areas, including; The Pool Deck—where you can lounge on a daybed by the pool. The Roof Terrance— the best place to see a sunset view. Lastly, The Den—a private playground downstairs from the main area.
Discover Family-friendly Dining at Hyatt Regency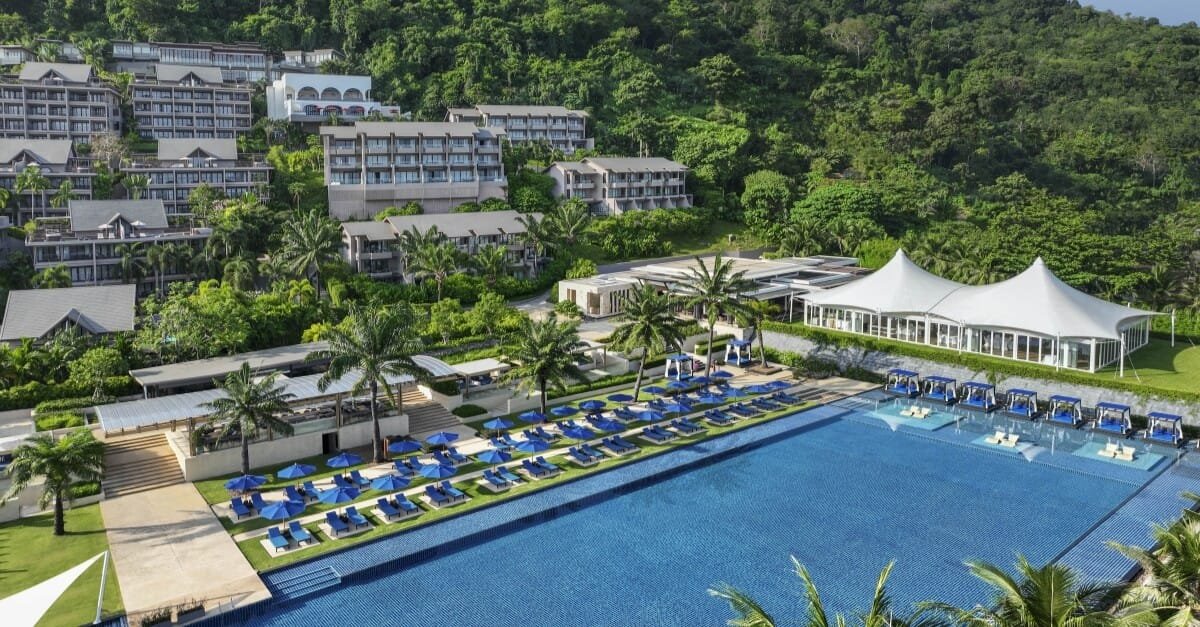 If you and your family are looking for a Phuket restaurant and a great place to stay that offers an excellent family dining experience, look no further than Hyatt Regency Phuket Resort, the perfect 5-star hotel in Phuket for your stay.
In addition to the exceptional culinary offerings mentioned above, our resort provides a truly unique coastal escape that cannot be found elsewhere. Indulge in luxurious rooms, top-notch amenities, and world-class facilities, including one of the largest infinity pools in Phuket. Immerse yourself in a plethora of curated experiences designed to enhance every aspect of your vacation.
---
Contact us
16/12 Moo. 6, Tambon Kamala, Phuket, Phuket, Thailand, 83150
Tel: +66 7623 1234
Fax: +66 76 231 233