The Pearl of the Andaman Sea is a destination for many. Travellers, families, businesspeople, etc., all visit the island of Phuket for an escape in their own way. Among those may also be couples looking for the perfect Phuket wedding.
There are countless luxury and unique Phuket hotels and beach resorts, each offering its own type of wedding experience. How can you and your partner be confident that you have chosen the right vendor when looking for a place to hold your special day? As everyone is competing for the most beautiful views at life's most important events. Nowadays, the perfect weddings are often judged by their location and the stunning backdrop during the special occasion.
Beach weddings are becoming increasingly prevalent due to the beautiful golden scenery and the best golden sunsets. Selecting the right 5-star hotel in Phuket for your wedding can make all the difference to your experience and that of your guests. However, it can be a challenge to find the right Phuket hotel for a ceremony.
Finding The Best Resort For a Phuket Wedding
Phuket is rightly one of the most popular wedding destinations. The island offers something for everyone, with so many romantic things to do in Phuket and activities and entertainment for your guests. If you are planning your special occasion and looking at a Phuket wedding, you can rest assured that you have made a good choice.
Here are some pointers to help you choose the best resorts in Phuket for honeymoon and wedding:
1. Choosing The Right Location
You are likely to be familiar with the phrase 'location, location, location,' and it is no different for a Phuket wedding. You may be looking for hotels close to the airport to offer convenience for you and your guests or nearby famous tourist sights. Our recommendation is to think beyond these locations; there are a variety of options for Phuket beach resorts that may better match your requirements.
Phuket is made up of four distinct regions, three of which are rarely visited by tourists. That said, the western part of Phuket is the place to be. This area is home to many beautiful bays and resorts that provide beach and sea views with a sunset.
Bang Tao Beach or Kamala Beach:
Phuket is a major tourist island with good connections to the airport, so it is not necessarily a benefit to stay in close proximity to the airport. If you must stay near the airport, you can consider Bang Tao Beach or Kamala beach resort, which is an excellent area to stay if you wish to stay somewhere on the island's western side. Although all beaches have beautiful white sands, they have their own atmosphere:
Bang Tao Beach is much more active during the day and night.
Kamala Beach and Kata Beach are polar opposites—calm and serene, making them excellent choices for a more private Phuket wedding.
2. Consider The Best Season For Your Wedding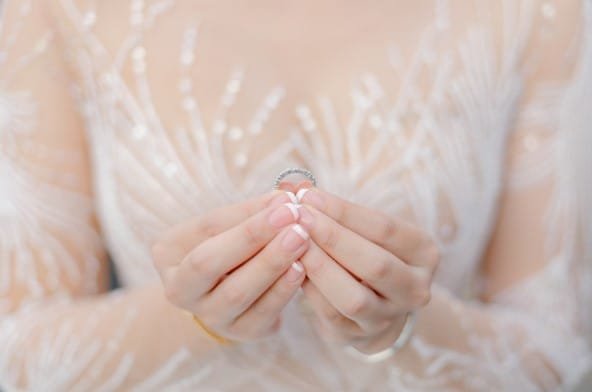 Even though the location may be one of the most important factors, be that as it may, when it comes to a wedding, the first item on your wedding planning checklist should be the 'date.' Each couple's process for choosing a wedding date is unique, but a good place to start is to think about how much time you will be required to devote to wedding planning.
It is, of course, also important to consider the weather in the location where you intend to marry. Fortunately, with the exception of the rainy season, Phuket's climate is typically warm and reliable all year. The wet season lasts from July to October in Phuket, which has a tropical monsoon climate, and the dry season is from November to May.
It could be said that anytime is the best time to get married in Phuket, as it is a stunning and romantic location. However, from July to October, the intermittent heavy monsoon rains could spoil your dream wedding and ruin your experience.
The Best Time For a Wedding:
If you are looking for the optimal time of the year, then November to May is ideal for planning a Phuket wedding. Despite the fact that the weather can be fairly hot and humid from March to May, these are the best months to have the best chance of clear skies and sunny weather on your special day.
Take into consideration that the majority of the best Phuket beach resorts may be fully booked a year in advance. If you wish to host a wedding in one of the most popular Phuket hotels on a specific date, please make sure to reserve the location of your dreams ahead of time to allow yourself enough time to plan every detail of the wedding.
3. Selecting The Right Hotel For Your Stay
Varieties of weddings take place on Phuket's main Island. Therefore, it is always possible for a couple to reserve a wedding hotel complete with all the accessories and amenities designed for such an occasion.
If you want to create unforgettable moments with the love of your life, be sure to select a 5-star hotel in Phuket with exquisite dining experiences and romantic amenities such as spas or a suite with a terrace and whirlpool where to spend your precious moments.
Not to mention, be sure to pick a hotel that also offers excellent choices for your guests, such as family bedrooms. With the right planning, it will be a memorable occasion for both you and your guests.
4. Enjoy The Moment of a Lifetime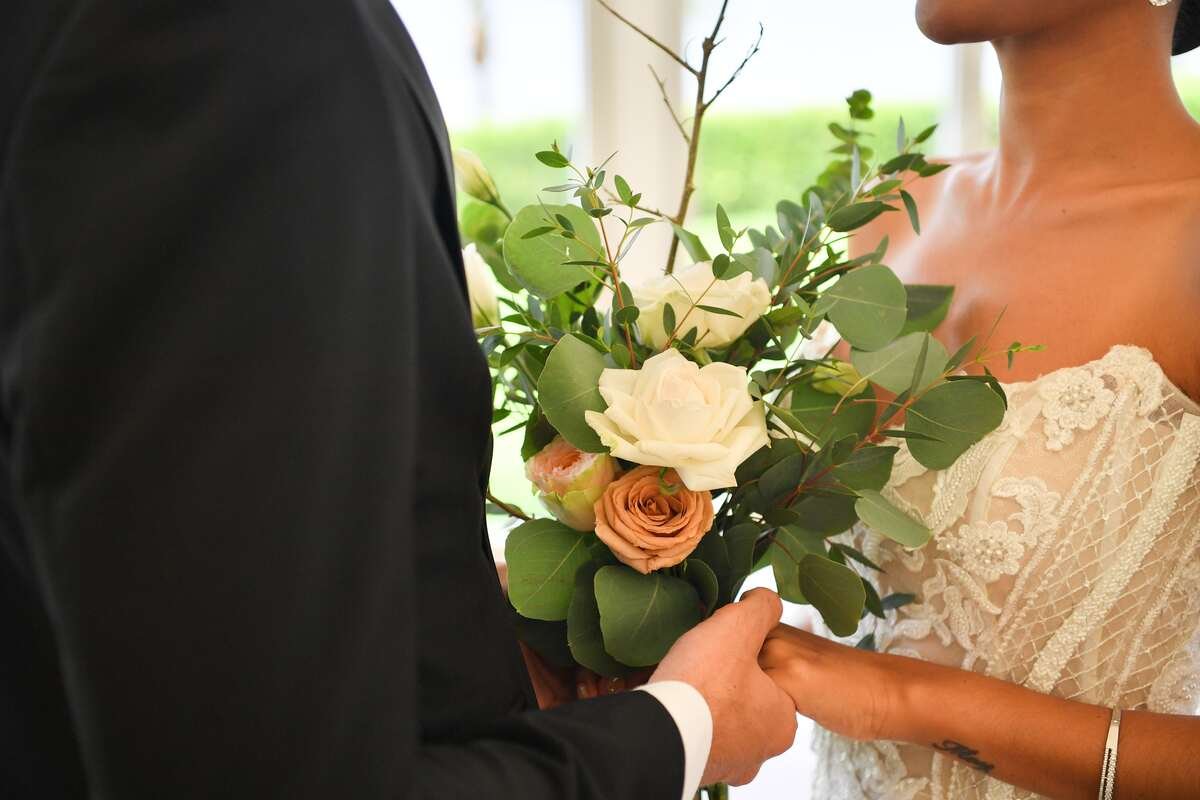 Phuket is, of course, a wonderful place for a wedding and honeymoon destination, and the success of your wedding is determined by how well you plan it, along with the location you choose. So, after going through a tremendous amount of planning for your wedding, do not forget to enjoy your moment once in a lifetime.
These are several suggestions if you want to get married at one of the finest Phuket beach resorts. We hope that the suggestions in this article will help you plan the most memorable Phuket wedding and that you and your guests have an amazing experience.
If you are looking for the best 5-star hotel in Phuket for a wonderful wedding and a romantic honeymoon, take Hyatt Regency Phuket Resort for your consideration, and you will not disappoint.
Hyatt Regency Phuket Resort
Hyatt Regency Phuket Resort is situated on a cascading hillside at Kamala Bay between Kamala and Patong beaches, overlooking the Andaman Sea. We offer a unique coastal escape experience that you cannot find anywhere else. Apart from the luxurious rooms, amenities, and facilities, we also offer experiential dining at renovated venues with Thai, Indian, Japanese & International cuisines for you and your partner to indulge in, as well as one of the biggest infinity pools in Phuket, various curated experiences, and the best rooms to stay after a long day of your wedding.
Visit our website or contact us today to find out more.
Tel: +66 7623 1234
Fax: +66 76 231 233Email: phuket.regency@hyatt.com