Experience True 5-Star Hospitality in Phuket at Hyatt Regency
After an extensive renovation, Hyatt Regency Phuket Resort re-confirms itself as a 5-star hotel in Phuket and a family-friendly, luxury Kamala beach resort. From the rooms and suites to the beachfront infinity pool, this resort in Phuket has refreshed and elevated every aspect for the ultimate escape experience.
Atelier Donatien Carratier, the award-winning interior design firm, drew inspiration from all the facets of Phuket. The multicultural influences in its architecture and cuisine, the yachting lifestyle along the waves, and the rich marine ecosystems below the waters all played a part in the reimagining and revitalization of this diving resort. As a result, Phuket now has a new level of family fun and luxury at the Hyatt Regency Phuket Resort.
Every Room with A View
Magnificently situated overlooking Kamala Bay, every room was renovated to match the spectacular surroundings. Guests will find a balcony or terrace to soak in stunning island and ocean views while enjoying luxury comforts and amenities. Primary colors and modern interiors create a soothing sanctuary as guests settle into their home away from home. Families, friends, and solo travelers can find the perfect accommodation for their island getaway with six rooms and two suite categories.
Every room boasts expansive balconies with seating to enjoy the landscapes, perhaps while sipping on a beverage from the minibar, including a coffee and tea-making station. The comforts continue with separate showers and bathtubs for revitalization or relaxation as the mood requires, while a Bluetooth stereo sets the atmosphere.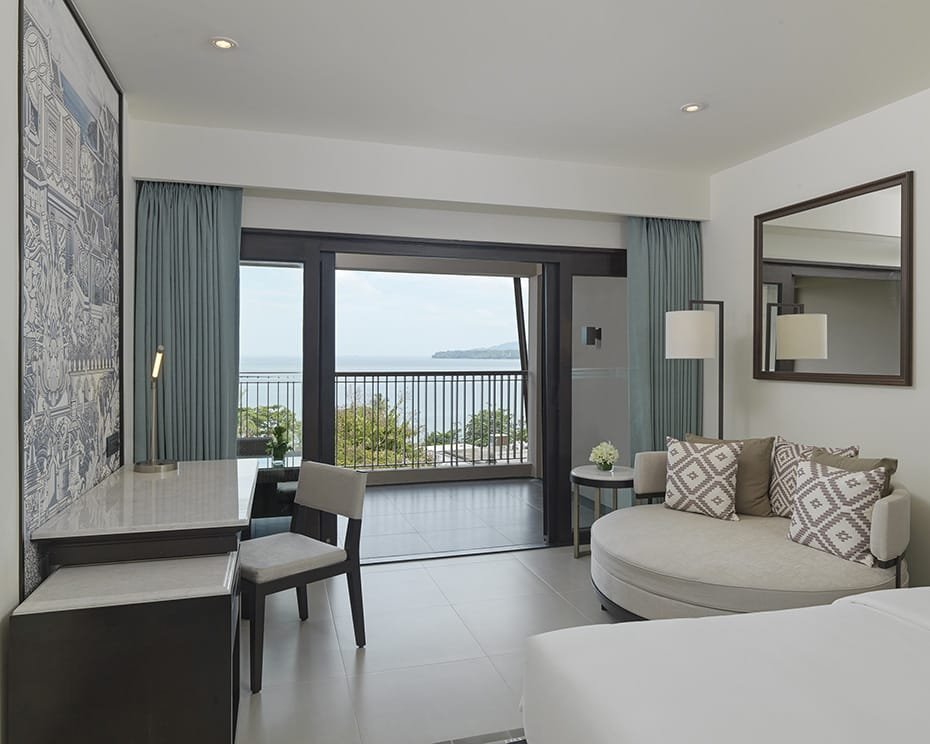 Those seeking additional indulgences can opt for a room with a terrace whirlpool or a plunge pool for private soaks with sea breezes. Families and groups, or those who prefer a little extra space, can choose from one-bedroom or two-bedroom suites featuring separate living and work areas as well as exclusive Club Lounge access.
With gorgeous views all around and creature comforts in reach, you can look forward to an unforgettable holiday full of cherished memories, whether you would stay in or step out.
Refreshed to The Height of Luxury
Calling Hyatt Regency Phuket Resort just a 5-star hotel in Phuket is to downplay the vast wealth of experiences and treats available to every visitor. Beginning with one of the island's largest oceanside infinity pools, a 24-hour fitness center, a full-service spa, and kids club to provide activities all day and into the evening, three restaurants and bars offer spectacular nourishment and refreshment to satisfy every taste.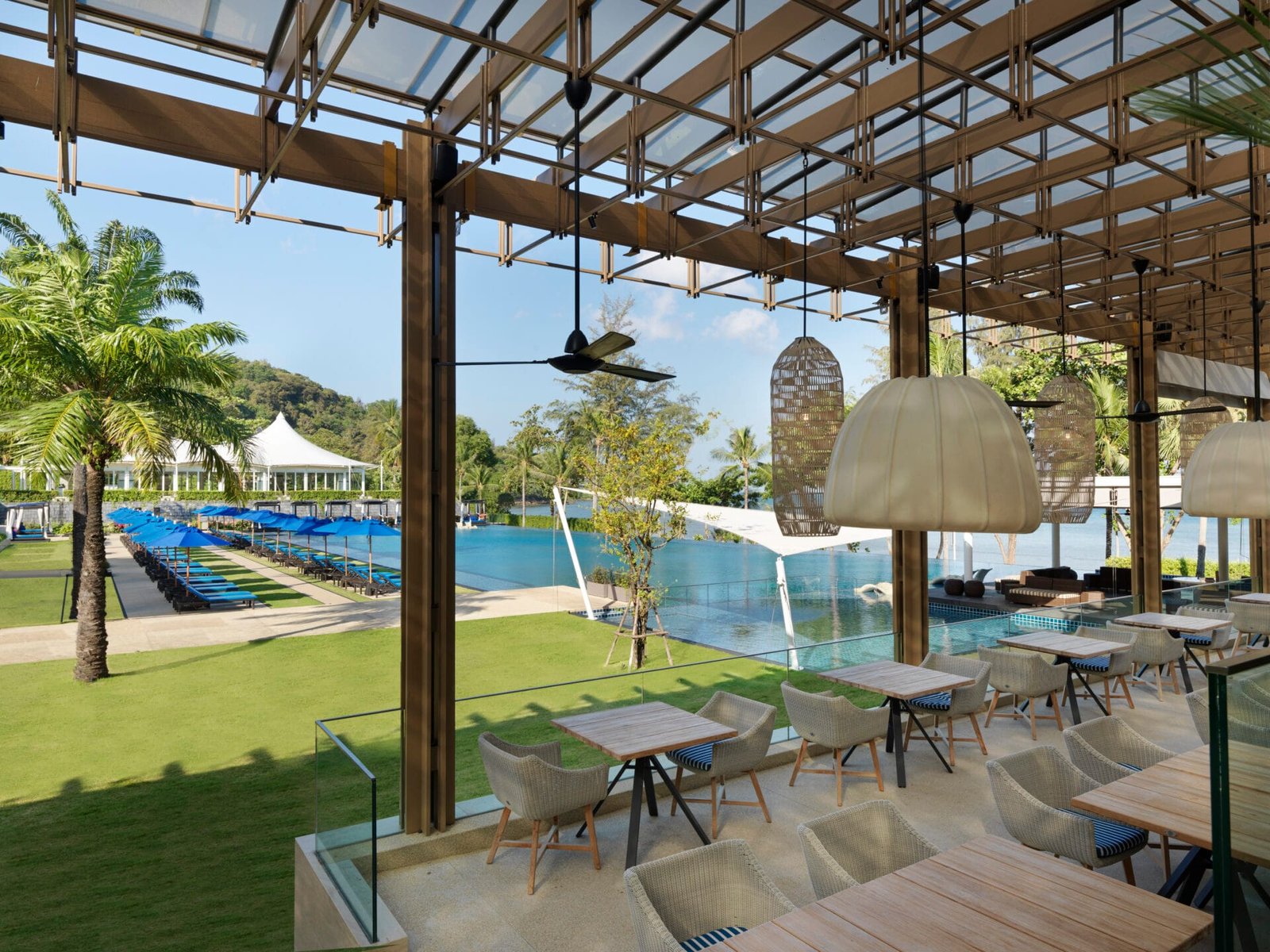 The Pool House Kitchen's open kitchens and massive seafront views provide delights for every sense as the chefs serve up local and international favorites all day. At the same time, One 80 Degrees offers sweeping views to match the array of beverages for tropical retreats. Mizu turns cuisine into entertainment as diners enjoy a teppanyaki show of dancing flames and swift knife work. And everything comes together at Casa Boho, where guests can indulge in the bohemian in them, where adults can relax in pool-submerged loungers, and kids can play to their hearts' desire in the games area.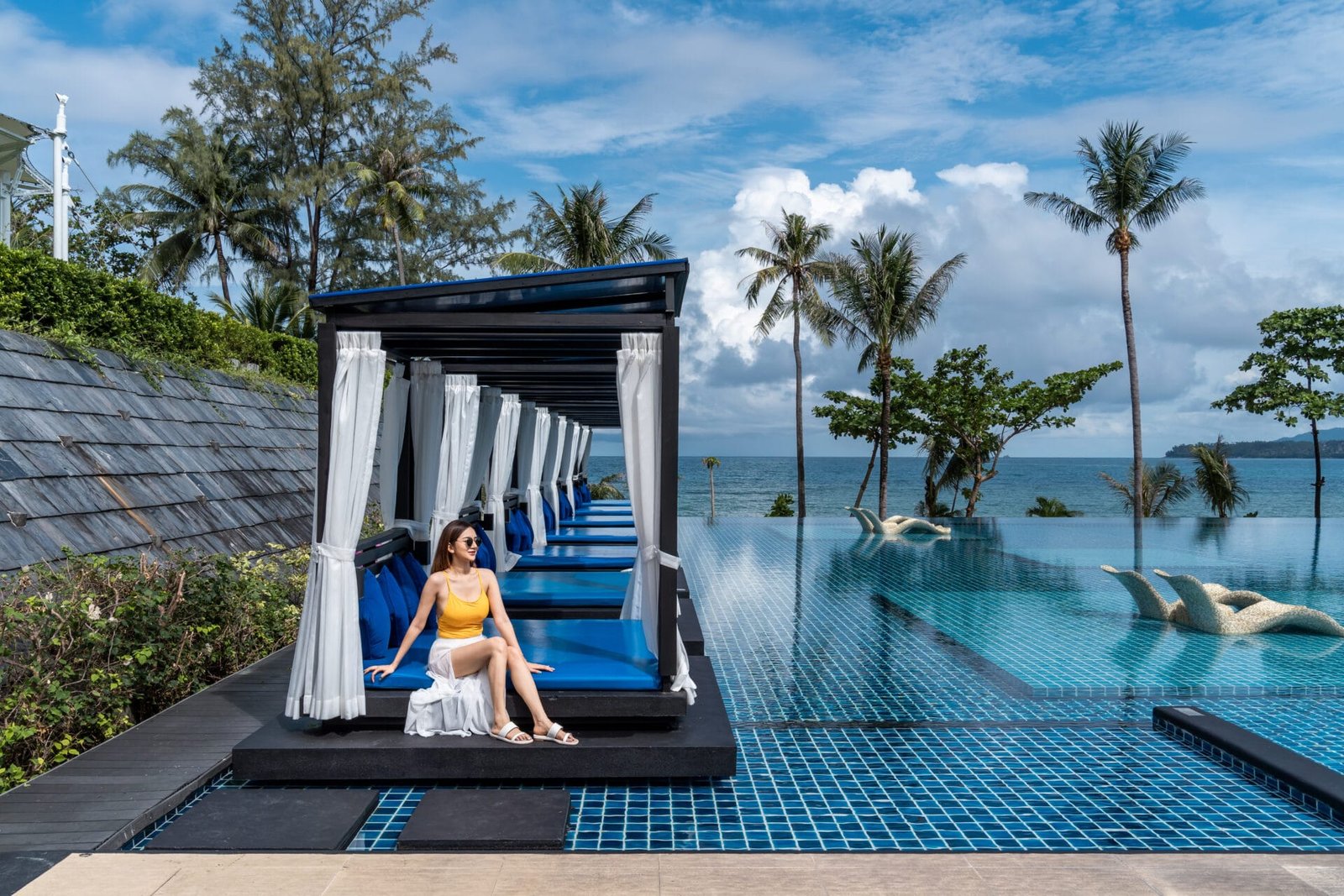 The infinity pool is the anchor to all of this, where the resort looks over Phuket's blue waters. Visitors can stretch out over 1,800 square meters of oceanfront swimming, soaking in the sun while being steps away from the bar and restaurants. This Kamala beach resort also features Phuket's only seafront glass marquee at Canvas. At this brand-new event venue, business becomes a pleasure, and pleasure becomes spectacular with three sides of sea views.
Beyond the superlative service and facilities on land, Hyatt Regency Phuket Resort is also a first-class Diving resort Phuket has a new underwater playground as the renovations revealed a flourishing house reef just 150 meters from the beachfront. Visitors only need to take a few steps to find themselves amidst wondrous marine life they can explore.
Family-friendly rooms and experiences
With all the luxurious accommodations and sensational facilities, Hyatt Regency is also for the family. Phuket hotels elsewhere pale in comparison to the newly renovated offerings at this family-friendly resort. A brand-new Family Room was designed with little ones in mind, as the second bedroom features bunk beds and plenty of space to play to ensure everyone has a fabulous time everywhere in the resort.
Camp Hyatt extends and elevates poolside fun with indoor and outdoor activities and programs for toddlers to teens. Eco-friendly and educational, kids can enjoy arts and crafts, such as batik making or towel folding. Parents can join in on morning Tai Chi or enjoy some adult time as their kids take a shore walk or a cooking class under safe supervision. Every day has a schedule filled with delights featuring the sun, sea, sand, and surroundings for the whole family.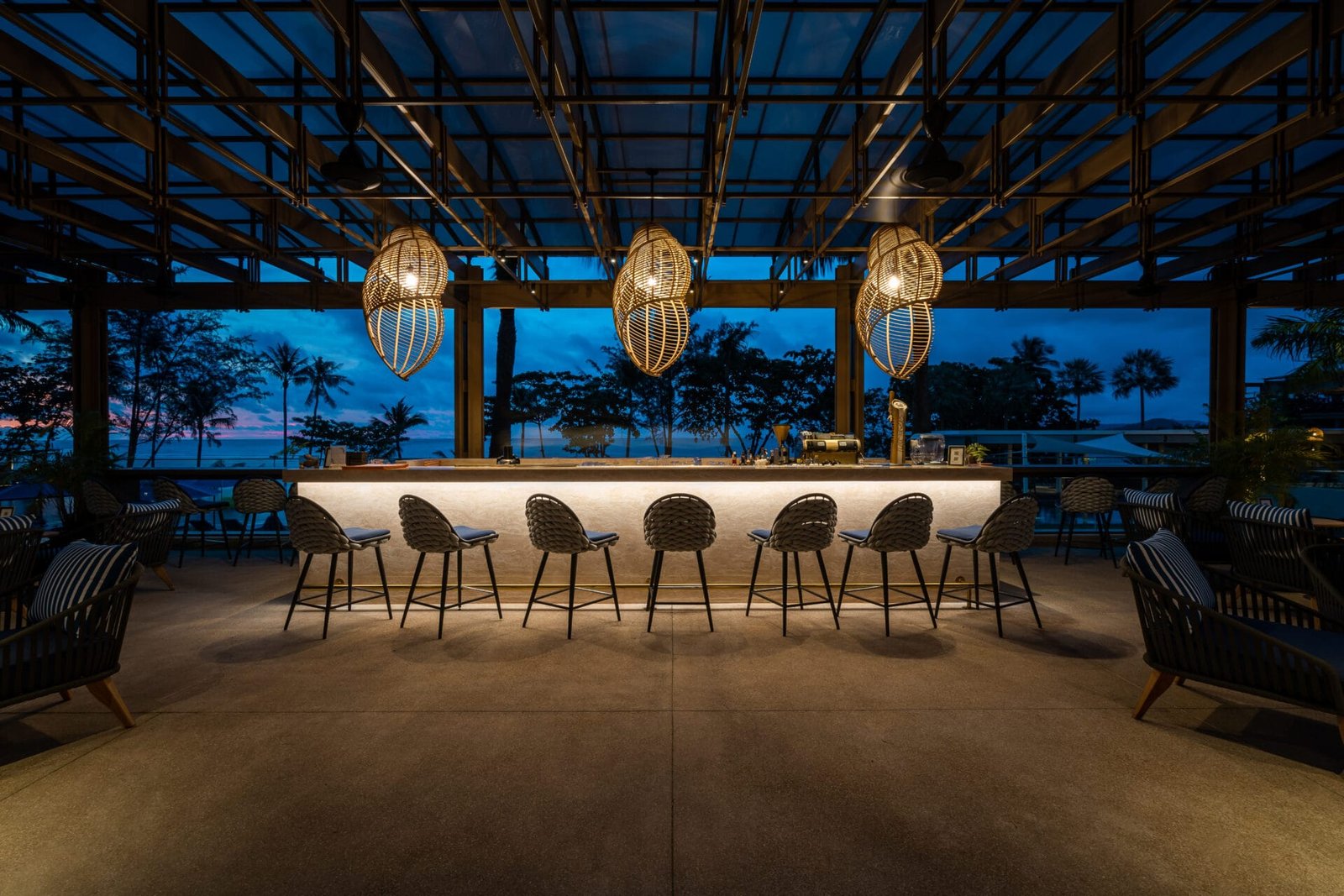 For more relaxed, spontaneous diversions, the entertainment lounge level of Casa Boho offers a friendly, social atmosphere with comfortable entertainment and fun. Guests can bond with family or make new friends over a board game or two or sit back and relax with a movie or a snack and a chat. The experiences available at Hyatt Regency Resort Phuket Resort extend far, from bespoke spa journeys to curated wilderness adventures in the heart of Phuket, from scuba diving classes to pizza or Thai cooking classes.
Hyatt Regency Phuket Resort, Luxuries for Everyone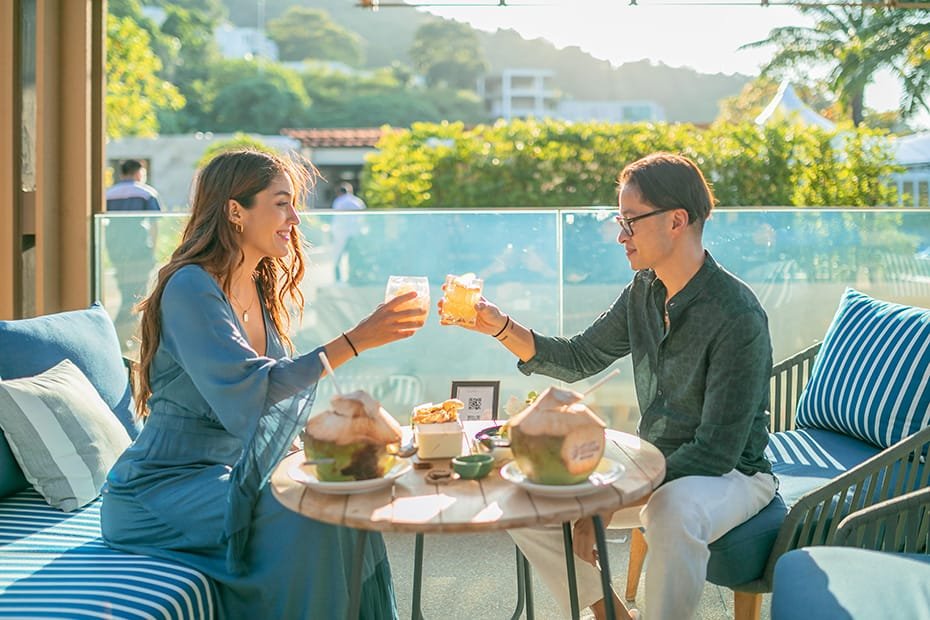 Families seeking a fun holiday to couples escaping to a romantic getaway can find their slice of island paradise at Hyatt Regency Phuket Resort. Renovated to highlight the best that Phuket has to offer, you will discover amazing seascapes, unparalleled Thai hospitality, and delightful experiences, from the private balcony views to the refreshing oceanfront infinity pool.
If you want to discover a perfectly curated Phuket island holiday, visit Hyatt Regency Phuket Resort and your happiness by the Andaman Sea.
Contact us
16/12 Moo. 6, Tambon Kamala, Phuket, Phuket, Thailand, 83150
Tel: +66 7623 1234
Fax: +66 76 231 233phuket.regency@hyatt.com