Phuket, Thailand's largest island and home to the most glorious weather and beautiful beaches, has been a popular tourist destination for decades. It is considered to be among the best family vacation destinations in the world. The island has almost everything to offer for a superb tropical family vacation experience. With its glowing powder-soft pristine beaches, breathtaking nature, sumptuous cuisine, and luxurious hotels, all available in a relaxed atmosphere.
Without a doubt, most visitors come to Phuket for the beautiful beaches. Even so, finding the right beach and a place to stay can make or break your vacation, so we put together this guide to picking the best beaches before considering the most fitting family resort in Phuket for your trip.
Tips for Choosing The Best Family Resort in Phuket, Thailand
See our guide below for finding the beach that suits your loving family before booking a family-friendly hotel in Phuket.
1. Kamala Beach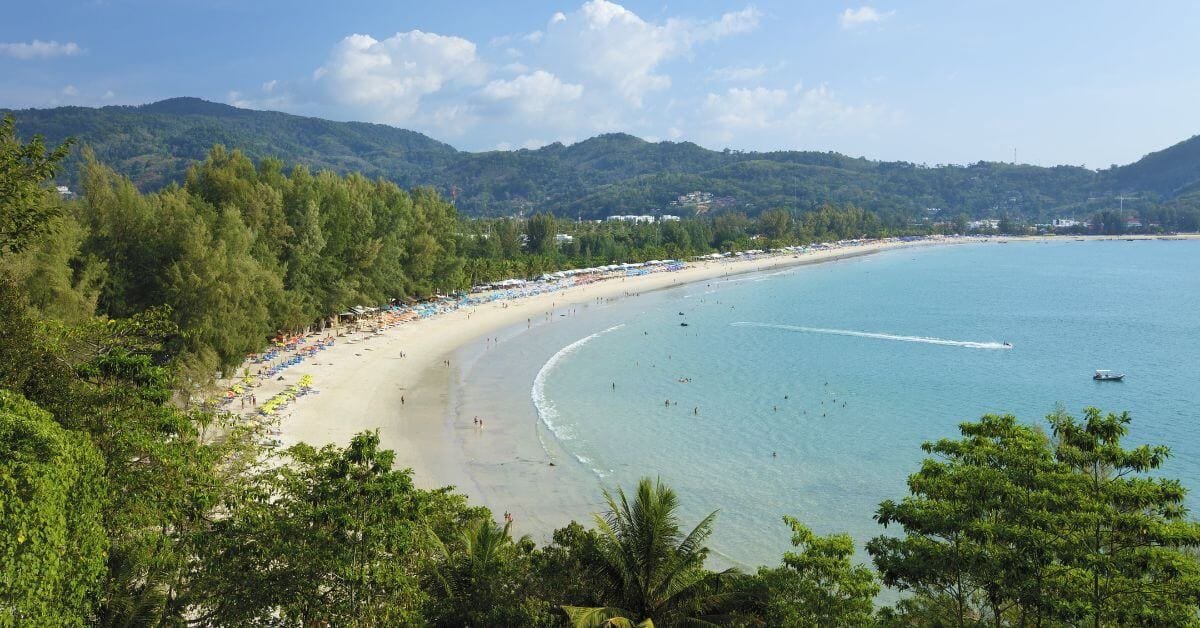 Kamala Beach is one of Phuket's popular family beaches. It is located near the famous party-filled Patong Beach, but it is not quite different in terms of ambience and beauty.
This lovely beach stretches out for 2 km., consisting of pristine white sand that offers a leisurely rhythm of life, shallow waters suitable for the kids to enjoy, and a great selection of bars and eateries featuring both local Thai and western cuisine.
Without a doubt, Kamala Beach is one of the top choices if your families wish to have a peaceful and secure setting for their vacation. In addition, there are many luxurious 5 star hotel in Phuket and Kamala beach resort concentrated near Kamala Bay, namely our Hyatt Regency Phuket Resort.
2. Karon Beach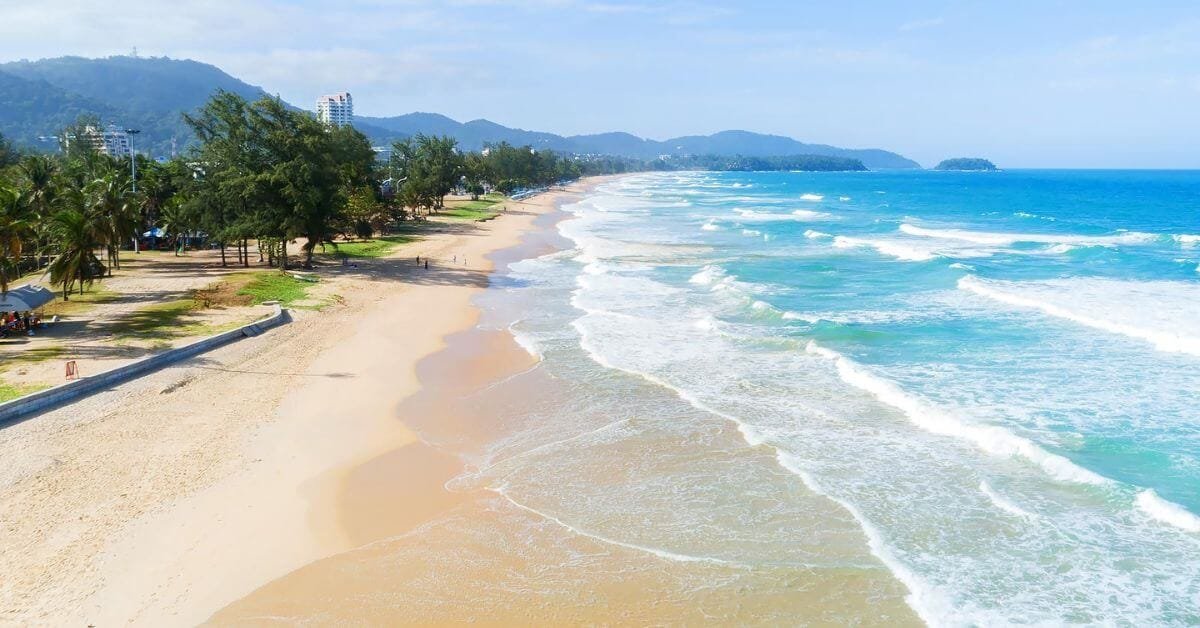 Most would consider Karon Beach to be a slightly lighter version of Patong. Despite that, it boasts an arguably larger and nicer beachfront, as well as a wide range of activities to do, ranging from watersports to beach volleyball. On top of that, small shop vendors, pubs, and restaurants are available, which is stationed around the main section of town near Karon Circle. The lower level of nightlife actions makes Karon Beach more suitable for vacation families.
As Karon Beach is larger in size than Patong, there is a wide choice of family-friendly hotels within walking distance of the beach itself; many of these hotels have excellent facilities and amenities for families travelling with small children. In the northernmost area of the beach, there is also a good selection of beachfront restaurants for each member to enjoy.
3. Patong Beach
Very few guides on Phuket tend to avoid mentioning Patong Beach, and there is a good reason for that. Of course, Patong is indeed renowned for its nightlife, especially around the well-known Bangla Road; still, it also has a diverse range of other sights and qualities that contribute to making it a family destination to consider. As it is the island's most well-known tourist destination, there is a wide range of accommodation options available, ranging from the city centre to isolated bays and from highly-regarded luxury Phuket hotels to more affordable options.
While Patong's life at night would not be considered family-friendly, it certainly has some advantages for those travelling with children, as a central location for taking advantage of the nearby attractions and activities. Combined with a lively and comfortable beach, the area does offer a good mix for those on a family vacation.
4. Kata Beach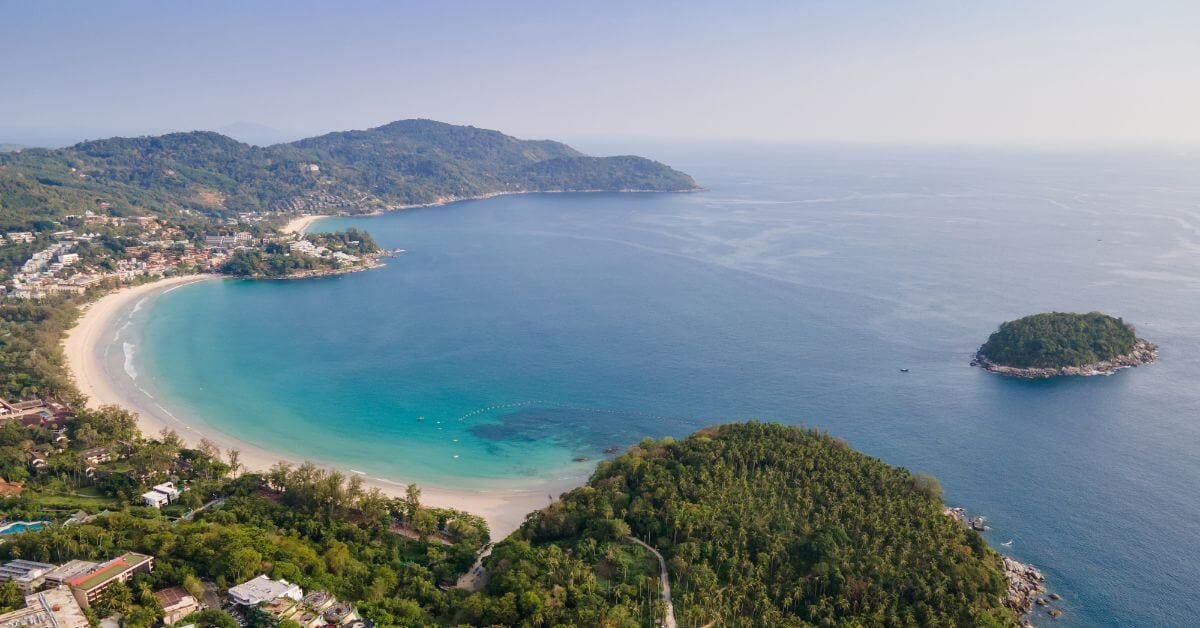 Being one of Phuket's most attractive coastal areas, Kata Beach offers soft white sand and a beautiful blue sea. During the peak season, the water is serene and ideal for swimming, snorkelling, and other seaside activities. It is one of the finest surfing beach resorts on the island during the low season. Kata is a good all-around destination with a good selection of shopping and nightlife and an excellent range of local and international restaurants.
Families can indulge in the array of activities on offer at Kata Beach, with the main attractions focusing on sports, along with the pristine beach. A significant benefit is the outstanding selection of family-friendly hotels, with various amenities and choices for different budgets.
5. Bangtao Beach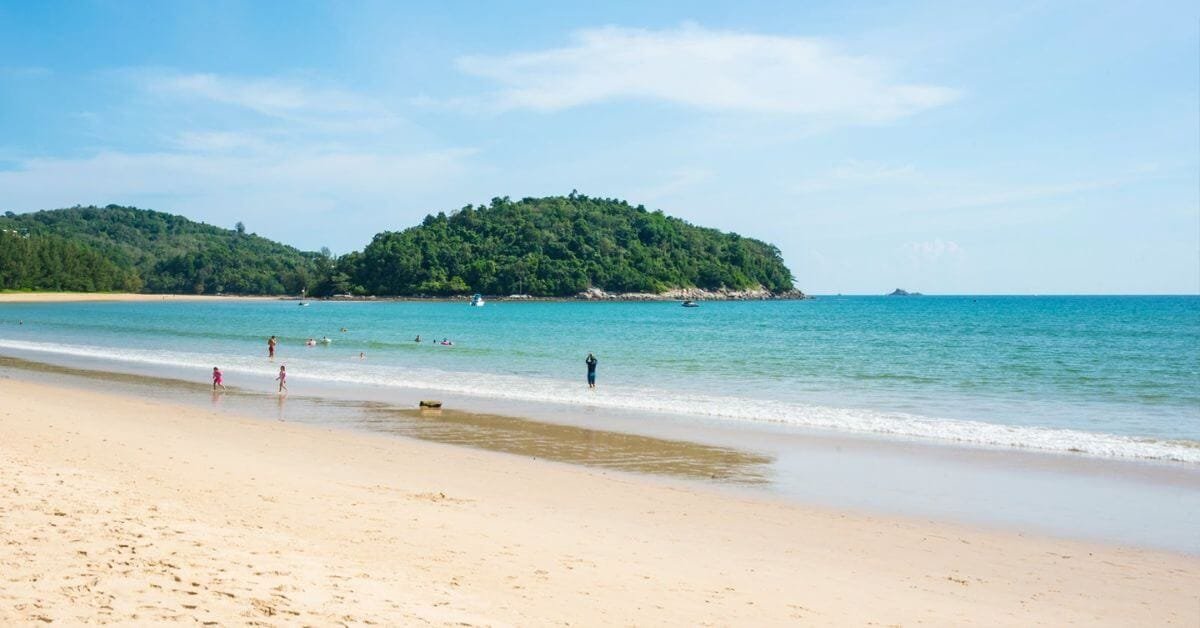 Within the centre of Bangtao Beach lies the 'Laguana Complex,' a collection of several of the best Phuket hotels clustered around a stunning lagoon. These Phuket beach resorts share facilities, which have the benefit of providing guests of the nearby resort with easy access to a good selection of restaurants, activities, and facilities. Additionally, Bangtao Beach is also the second-longest beach on Phuket island, with a variety of attractions, such as horseback riding and beach clubs.
There's plenty to keep the kids amused while the adults relax and enjoy the peaceful surroundings, including complimentary access to kayaks, pedalos, and some of Phuket's best swimming pools. The beach offers various services to keep parents and children entertained, even if your hotel is not located at the Laguna Complex.
The list above concludes our top 5 beach recommendations if you are planning to book a family resort in Phuket. The island still has plenty of beaches and experiences to offer. So, we have decided to include 2 hidden Phuket beach areas for your family to explore:
1. Banana Beach (Koh Hey)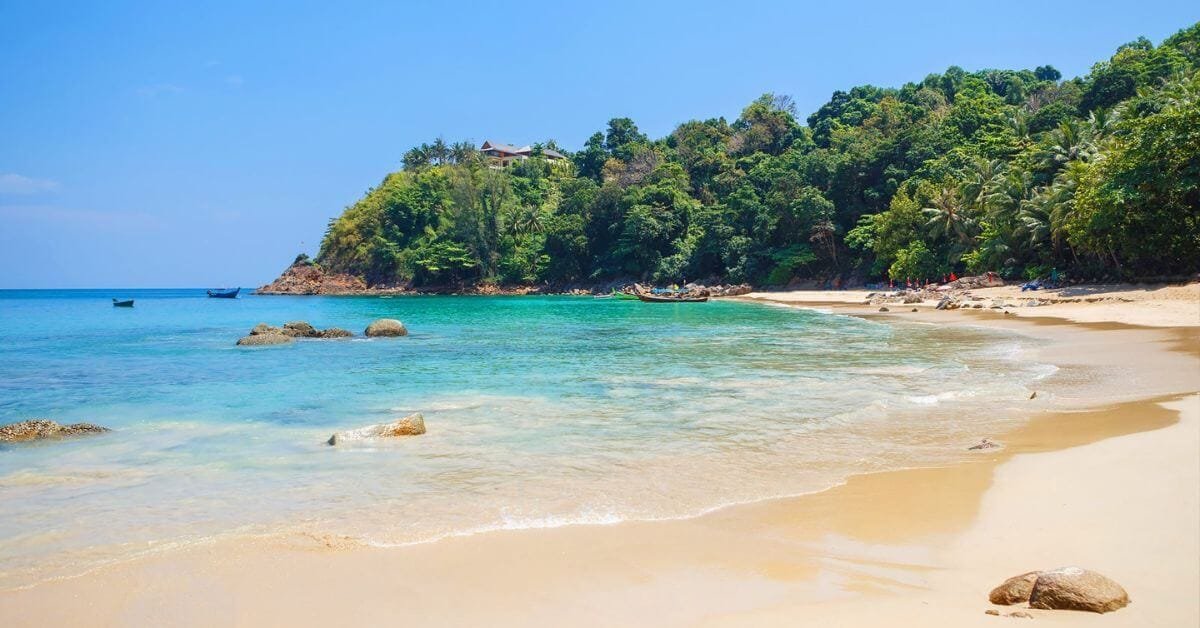 Located on Phuket's northwest coast, Banana Beach or Koh Hey can be reached by road and an uphill walk or by private charter boat. With close to 200 meters of immaculate white sandy beach in a secluded cove, it is worth the detour and short but hilly walk to get there. The beach is situated between Bang Tao and Nai Thon, and it is relatively unknown to most visitors. Still, you could find your ideal Phuket beach resort not far away. Its calm waters are ideal for family activities such as kayaking, floating, swimming, and snorkelling. With only a few people on the beach, even during the high seasons, along with clear tropical waters and a beachside bar, Banana Beach is a nice setting for an enjoyable family day.
2. Laem Ka Beach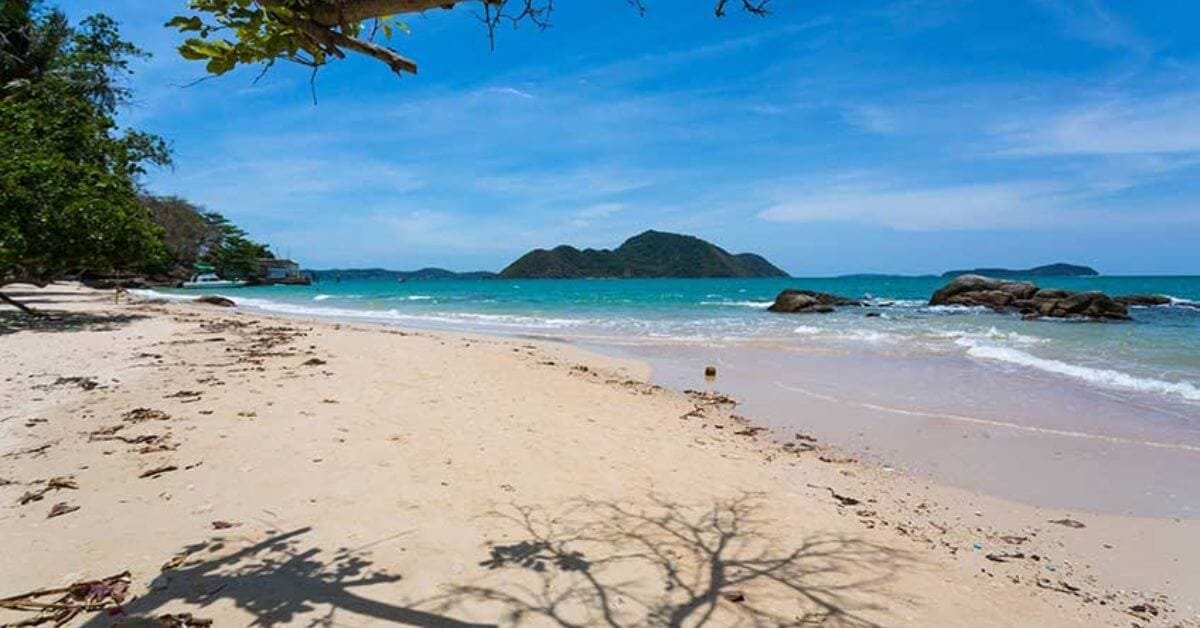 Unfortunately, if you happen to visit Phuket during the rainy season, the sea can be hazardous for swimming, especially on the eastern coast. Luckily, Laem Ka Beach can still offer you a pleasant experience during this particular season.
Laem Ka Beach is a secluded beach in the south, close to Rawai. It is perhaps the only swimmable beach on the entire east coast in the rainy season. Hightide provides fantastic snorkelling opportunities, and the beach benefits from breathtaking views of the open waters. Although the sea can have powerful undercurrents and be particularly choppy, so always keep an eye out for the flag systems — red refers to areas where you should not swim and keep your children away from those areas.
Take the list of beaches above to consider for your next getaway experience and for choosing your family resort in Phuket. If you and your family choose to indulge in the magnificent atmosphere of Phuket, do not forget to take Hyatt Regency Phuket Resort into your consideration.
Hyatt Regency Phuket Resort
Hyatt Regency Phuket Resort is situated on a cascading hillside at Kamala Bay between Kamala and Patong beaches, overlooking the Andaman Sea. We offer a unique coastal escape experience that you cannot find anywhere else. Apart from the luxurious rooms, amenities, and facilities, we also offer experiential dining at renovated venues with Thai, Indian, Japanese & International cuisines for the whole family to enjoy, one of the biggest infinity pools in Phuket, various curated experiences, and the best rooms to stay after a long day of experience all there is to offer in Phuket.
Visit our website or contact us today to find out more.
Tel: +66 7623 1234
Fax: +66 76 231 233Email: phuket.regency@hyatt.com