Phuket may be best known for its stunning beaches and authentic Thai cuisine, but did you know that it is also a haven for Japanese food lovers? When searching for a Phuket restaurant in this category, you will discover a wide variety of alternatives to satisfy your appetites, whether you are a dedicated sushi fan or an inquisitive eater striving to broaden your taste. There are several high-end Japanese eateries on the island, serving everything from traditional sushi and sashimi to creative fusion meals that perfectly integrate Japanese menus and fresh, tropical ingredients.
Discovering the various choices of Japanese food in Phuket is a mouth-watering prospect. In this article, we will tell you why Japanese food in Phuket restaurants is a must-do activity when visiting this magnificent island.
Why Japanese Food in Phuket is a Must-Try?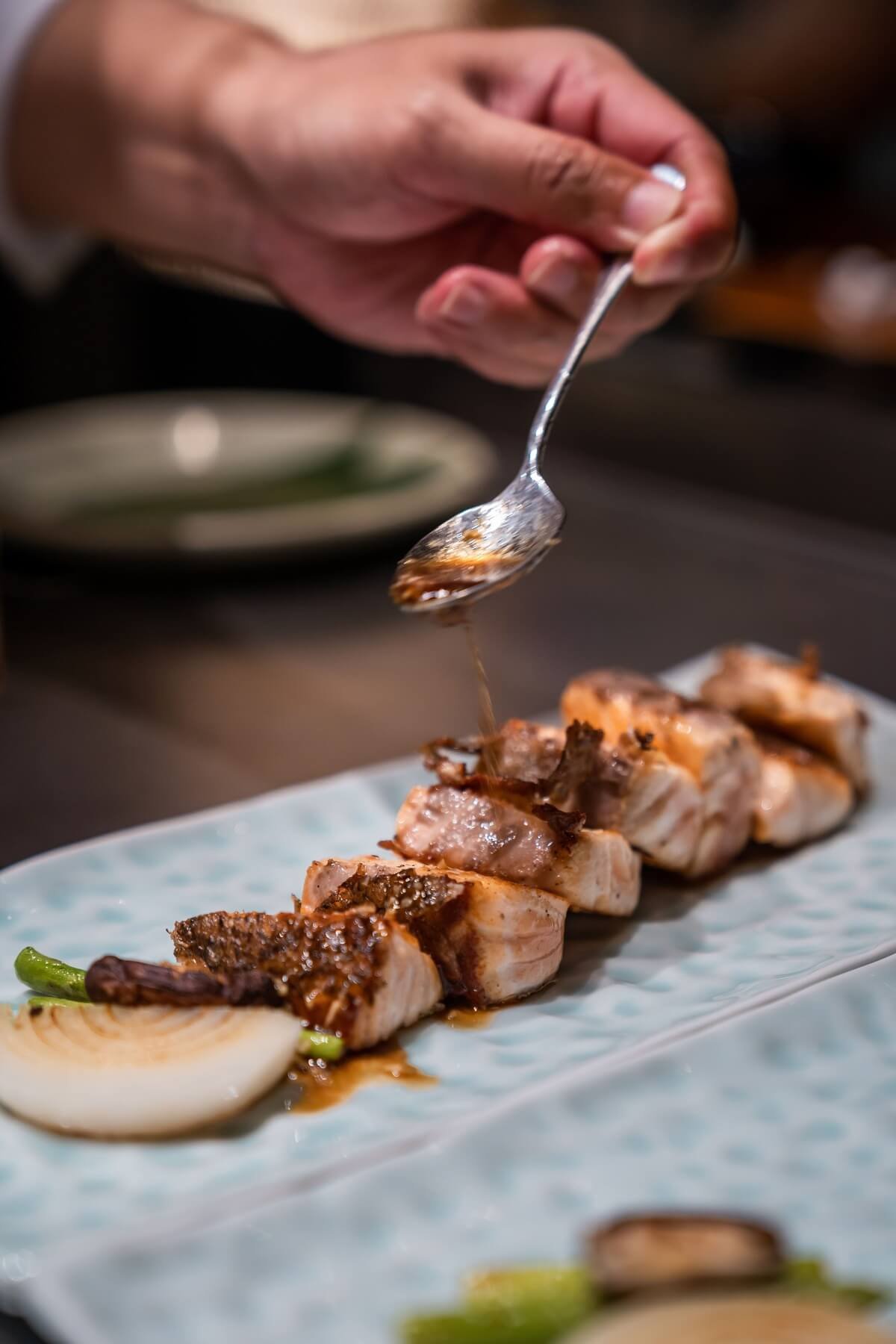 The Pearl of Andaman features a vibrant culinary scene, from the freshest ingredients, and stunning presentation, to a wide range of international cuisine choices. Many of us immediately consider sushi and sashimi when we think about Japanese food. But this Asian cuisine is so much more than that, and Phuket's vibrant culinary scene provides a wide variety of Japanese delicacies that will whet the appetites of any food enthusiast.
Best Ingredients for Best Taste
The superior ingredients used in Japanese cuisine in Phuket are one of the key factors making it a must-try. Most of the renowned Japanese eateries in Phuket use only the finest ingredients, sourced fresh from the sea or imported from Japan. So, rest assured the food is just as high-quality and fresh as it would be in Tokyo. You can count on the finest ingredients to be used in each dish, whether it be the melt-in-your-mouth tuna belly or the flawlessly cooked wagyu beef.
Stunning Visual Presentation
The care put into the presentation of Japanese food is another reason why many foodies are very enthusiastic about it. Japanese chefs in Phuket are particularly conscious of the visual appeal of their cuisine. When stumbling across your Phuket restaurant, you can anticipate both a visual and gastronomic feast, from the complex patterns on sushi rolls to the exquisite presentation of sashimi.
The Beauty of Fusion Cuisine
Phuket's Japanese food reflects the island's inherent diversity. In order to provide a distinctive and fascinating dining experience, many Japanese restaurants in Phuket offer fusion cuisine, which combines Japanese ingredients with Thai or Western influences. It stands to reason that Japanese cuisine is a must-try in Phuket given all it has to offer.
Top Japanese Restaurants in Phuket for Authentic Cuisine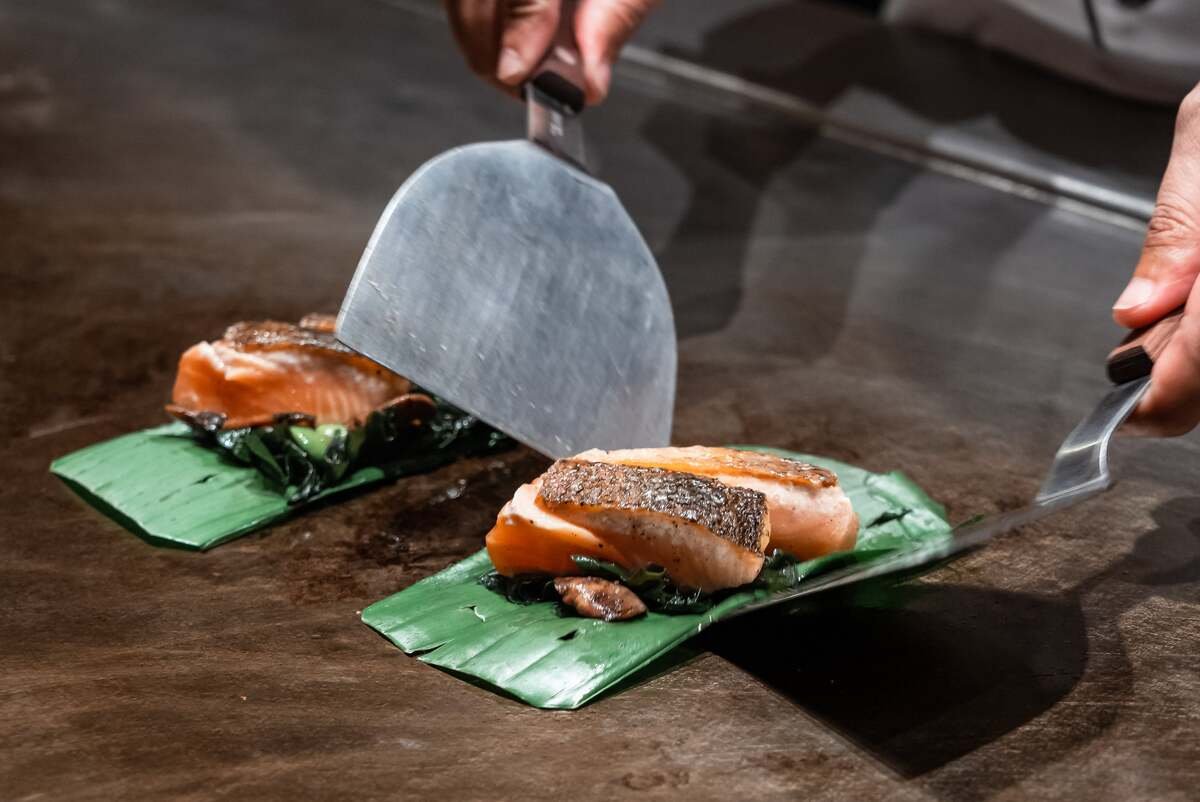 Authenticity is essential when it comes to Japanese food. Fortunately, Phuket is home to numerous wonderful eateries that serve up traditional and genuine Japanese cuisine.
Hana Restaurant or Hana Cafe+Ramen, which is situated on Montri Rd., in the Talat Yai district, is one of the most well-liked options. This charming eatery in the centre of Phuket offers some of the best ramen dishes on the island and has a laid-back atmosphere. Their tom yum ramen is a popular fusion dish, and the rich broth with Thai fusion taste and succulent pork makes it a dish you will want to savour to the last drop. The welcoming staff will also ensure that you have a wonderful eating experience.
TAKÉ, a Japanese Phuket restaurant pronounced as 'takeh', comes highly recommended by the Japanese expat community in Phuket, which is quite a noteworthy endorsement. It is located on Bandon-Cherngtalay Rd. near Bang Tao Beach. As you would expect from an Izakaya, the menu is broad and delectable, and it is a lot of fun to select from the different tiny dishes and share them with friends and family.
Izakaya Samurai is a cosy, authentic Japanese restaurant in Phuket that is in the Old Town Phuket area. They provide a range of traditional meals on their menu, including Japanese-style curries and classics like sushi, sashimi, and yakitori. A wide variety of sake and other Japanese beverages are also available at the restaurant for a peaceful night out.
Little Edo, another distinctive Japanese gastronomy experience in Phuket, is located on Wirat Hong Yok Rd. This restaurant is modelled after a traditional Japanese house complete with a Japanese-style garden. The menu offers a selection of authentic Japanese cuisine, and fusion dishes made with good ingredients, including donburi, sushi, and sashimi. A warm and inviting mood is created by the wooden furnishings, gentle lighting, and pleasant, intimate setting.
Dining in Style: Mizu Teppanyaki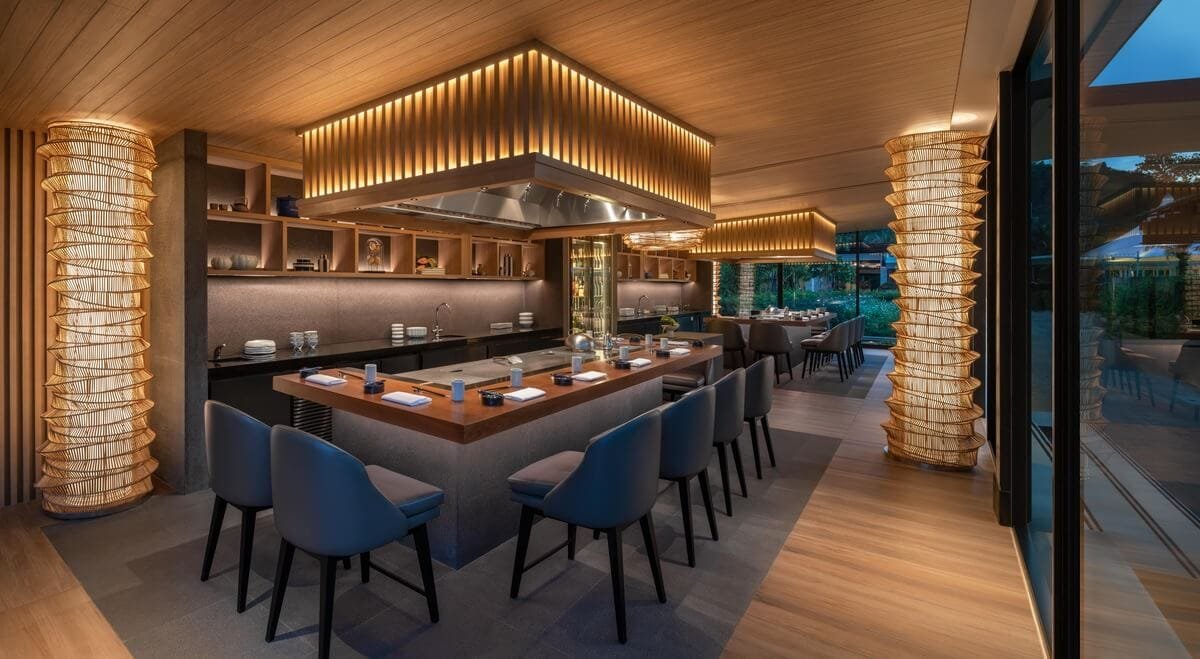 If you are searching for something more sophisticated, Mizu is one of the top choices for a Japanese restaurant in Phuket. This luxurious restaurant is located within the spectacular Hyatt Regency Phuket Resort, complemented by lofty vistas of the Andaman Sea.
Mizu offers a superb teppanyaki dining experience that is both intimate and entertaining. The freshest ingredients are used in the menu's seasonal updates, which include delectable selections including wagyu beef, fresh fish, shellfish, and vegetarian meals. You can enjoy a captivating culinary cooking performance by an expert teppanyaki chef.
The show itself begins with utensils preparation like knives and spatulas being tossed, flipped, and clanged as ingredients are sliced and diced. Oils and seasonings sizzle on the hot teppan grill surface as the chef prepares the meats, vegetables, rice, or noodles. Eggs would be split mid-air, shrimp tails fly into the chef's hat or a volcano of fire made from onion rings – it is all part of the meal and done with skill and aplomb.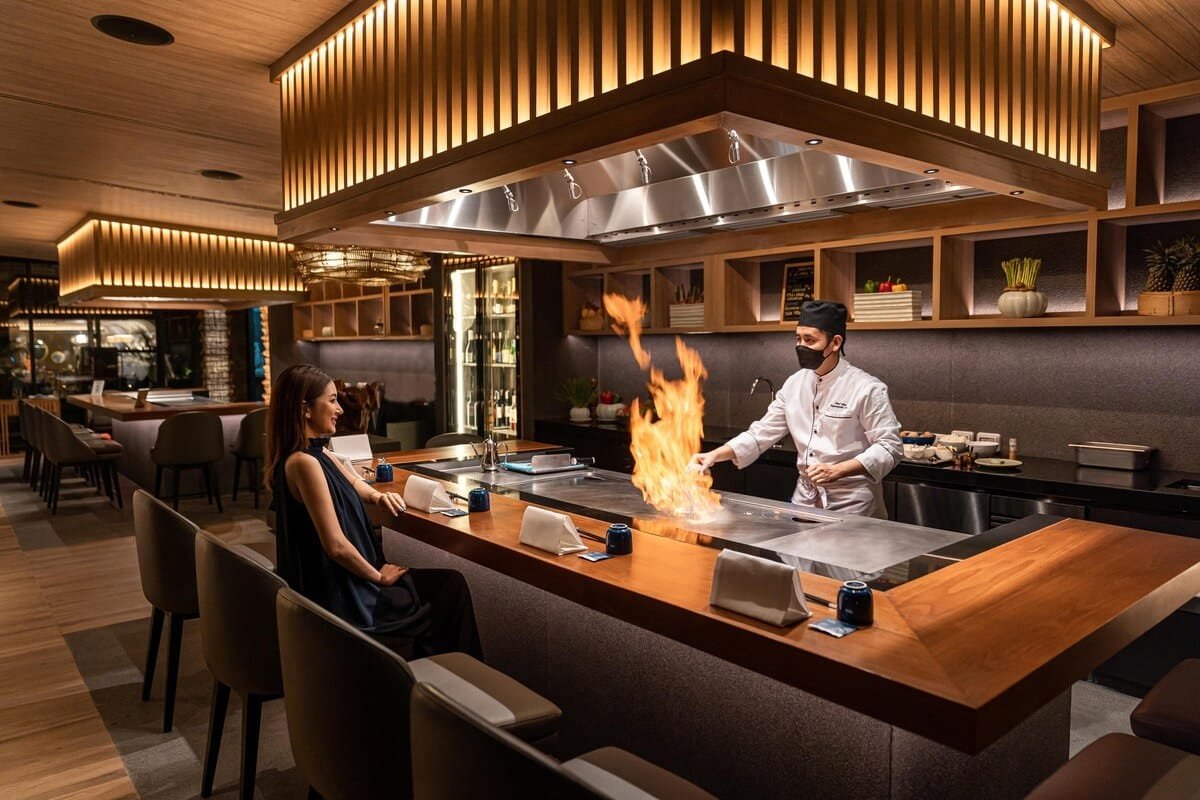 Mizu Teppanyaki is the ideal Phuket restaurant to savour delicious Japanese food whether you are searching for a private dinner or a more uplifting setting.
Tips for Enjoying Japanese Cuisine in Phuket
There are a few suggestions that could enhance your eating experience when it comes to Japanese food in Phuket. Do not be afraid to attempt new things is the general rule. Do not restrict yourself to the meals you already know and love because Japanese cuisine is recognised for its diversity and originality.
Pay attention to the ingredients' seasonality. Try foods that are in season since Japanese cuisine places great importance on using fresh and in-season ingredients. For instance, if you go to Phuket in the summer, search for dishes with vegetables that are in season and fresh seafood.
Take a few moments to appreciate how the dishes are presented. Observe the cuisine's colours, textures, and forms before diving in since Japanese food is renowned for its exquisite presentation.
Asking for recommendations or guidance from staff members is nothing to be ashamed of. They can direct you toward dishes that are likely to make you salivate because they are experienced in Japanese cuisine.
As a last suggestion, think about pairing your meal with some traditional Japanese tea or sake. Your dining experience may be taken to the next level with the appropriate drink pairing.
Find The Best Japanese food in Phuket at Hyatt Regency
A Teppanyaki meal can always add to the delightful holiday experience, and Mizu at the Hyatt Regency on Kamala Beach is something you will not want to miss. Indulge in a prime Wagyu beef menu, the freshest catches from the ocean, prepared with an impressive performance by our expert chefs.
Mizu Details
Opening Hours: Daily
For Dinner Set Menu 06:00 PM & 8:00 PM
For A La Carte Menu 12:00 PM – 03:00 PM
Phone: +66 76 231 234
Email: fnb.phuhr@hyatt.com
Cuisine: Japanese
Dress Code: Smart Casual
Hyatt Regency Phuket Resort
Once you have satisfied your taste buds with delicious Japanese cuisine, then why not relax at our resort?
Hyatt Regency Phuket Resort is situated on a cascading hillside at Kamala Bay between Kamala and Patong beaches, overlooking the Andaman Sea. We offer a unique coastal escape experience you cannot find anywhere else. Apart from the luxurious rooms, amenities, and facilities, we also offer experiential dining at renovated venues with Thai, Indian, Japanese & International cuisines for the whole family to enjoy, one of the biggest infinity pools in Phuket, and many more curated experiences perfect for your vacation.
Contact us
16/12 Moo. 6, Tambon Kamala, Phuket, Phuket, Thailand, 83150
Tel: +66 7623 1234
Fax: +66 76 231 233