A marriage is, without a doubt, a lifetime commitment. A wedding ceremony is a cherished moment that marks the beginning of the wedded pair's lives, so every couple wants it to be perfect.
The essential thing anyone should look for when starting a wedding is the venue, which ought to have breathtaking scenery and Phuket wedding venues are an excellent destination. With over 40 majestic beaches, a rich culture, and delicious cuisines, a Phuket beach wedding is among the popular events held in this famous location. However, Phuket wedding resorts are numerous, and it is challenging to find one qualified to accommodate your guests and be tailored toward your needs. On this basis, Hyatt Regency Phuket Resort is your dream Phuket wedding venue come true!
Say "I Do" in Phuket's Prime Wedding Venue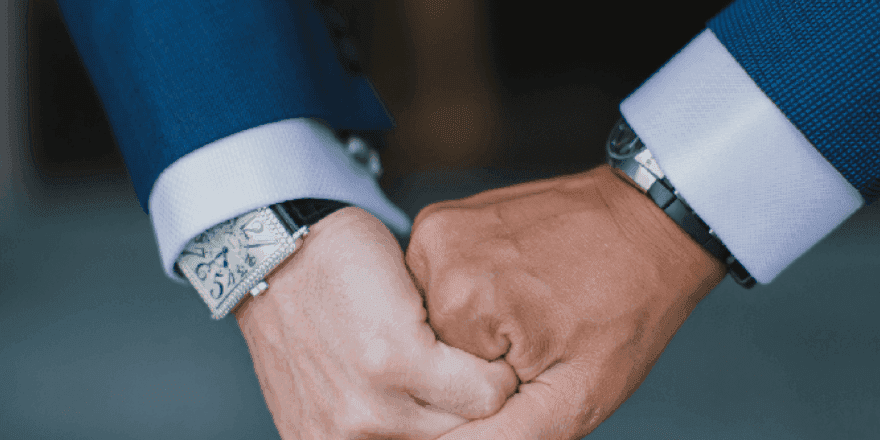 Marriage is the start of a family, and the ceremony represents the spoken promises of the bride and groom. That is why we all wish that our wedding would run as smoothly as possible and leave a lasting impression on your guests.
Hyatt Regency Phuket Resort's Phuket wedding venues are accompanied by a gorgeous view of the Andaman Sea and the Kamala Bay. To ensure your dream wedding goes perfectly, we provide various services to help support the occasion. To start with, we can offer a wide range of menus to suit your preferences, and of course, you can taste all the selected menus before the wedding. Additionally, you can choose to have an open bar, a limited selection of wine and beer, or a cash bar, which our wedding specialist will advise.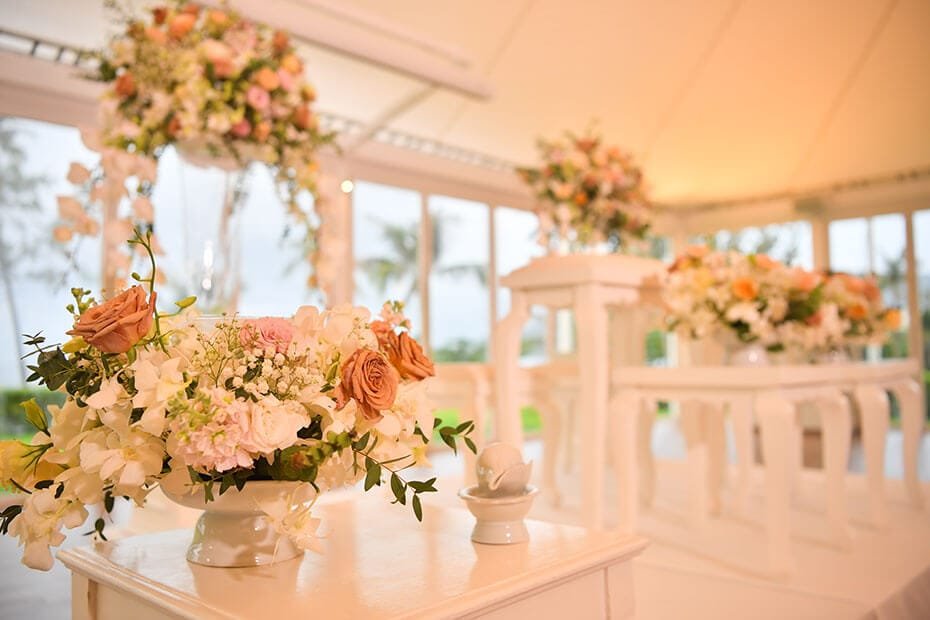 Floral decorations are another unskippable detail, and we can make sure to set up the venue with local seasonal flowers, including an archway, groom corsage, bridal bouquet, etc.
To save all the memory of this great day, once you book your wedding at Hyatt Regency Phuket Resort, you may arrange for our photographers to take wedding photos amidst the charming surroundings and locations.
Our Phuket wedding venues are both fit for large-scale celebrations or intimate gatherings. We work with trusted wedding partners to create a memorable, once-in-a-lifetime wedding occasion. Our wedding venues include:
1.White Canvas
The only seafront glass marquee event space in Phuket, with beautiful sea and sunset views on all three sides. ​This brand new, fully air-conditioned venue has a total area of 448 sq.m. (4,822 sq.ft.) and is perfect for intimate occasions, lavish events, and celebrations that cannot be spoiled by the weather.
2.Coral Ballroom
This ballroom is 3 meters high, pillarless with natural daylight that can hold up to 160 guests. Perfect for your wedding and for your guest to propose a toast during the party.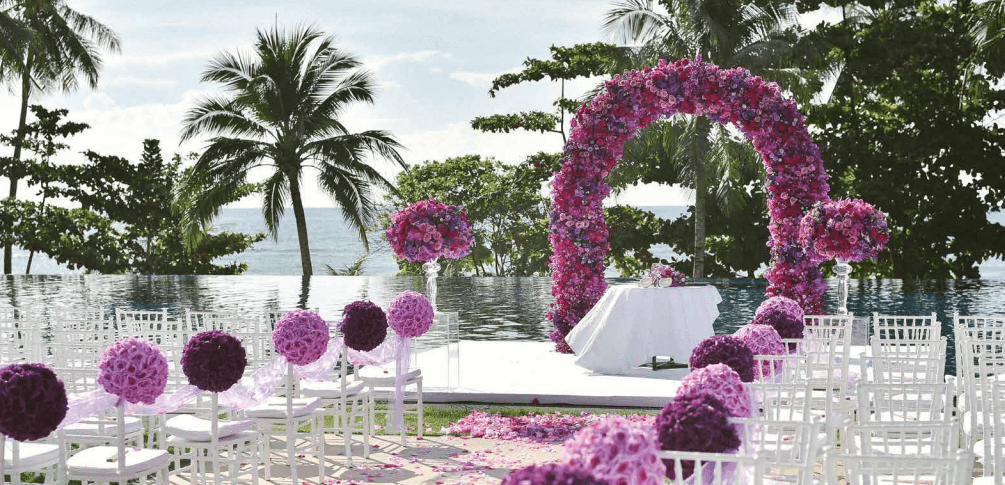 3.Poolside
If you wish for the perfect outdoor ceremony next to the view of the Andaman Sea, our poolside is the best place to suit your needs. It is guaranteed that your photos will be as impressive as the scenic background.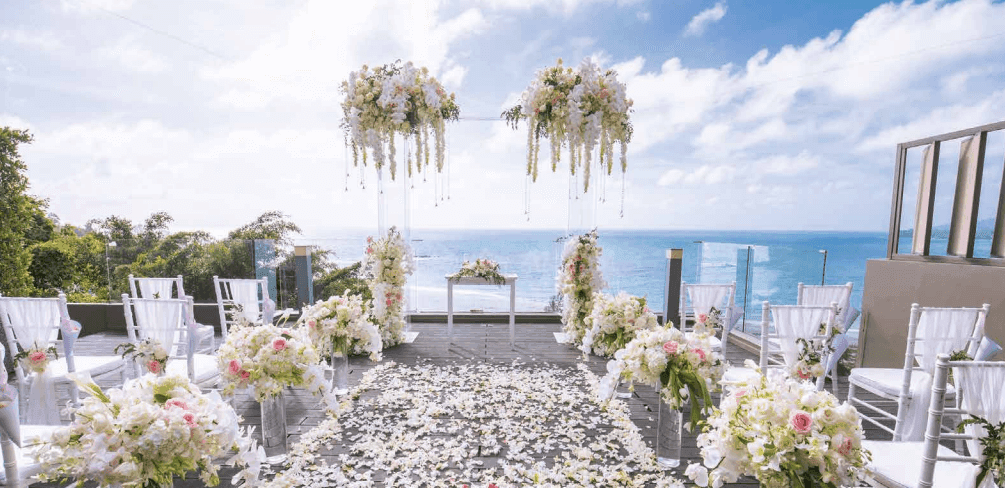 4.Hilltop Suite Terrace
The luxurious private space can create a moment that you and your partner will remember for years to come. Hilltop Suite Terrace is perfect for a special dinner arrangement for the newly married couple in a lush, intimate setting with breathtaking ocean views.
That is not all, our Phuket wedding venues are also able to accommodate many types of wedding ceremonies, including Thai weddings, Indian weddings, and pride weddings. In addition, we offer different Phuket hotel wedding packages, see more details here.
Hyatt Regency Phuket Resort
Hyatt Regency Phuket Resort is one of the top hotels in Phuket located on a cascading hillside at Kamala Bay between Kamala and Patong beaches, overlooking the panoramic view of the Andaman Sea. We feature 201 rooms and family-friendly suites with large living areas. The hotel ensures safety and hygiene with SHA+ certification as well as GBAC STAR™ cleanliness and training accreditation process.
If you are planning your dream Phuket beach wedding experience or wish to make a getaway on your next vacation, Hyatt Regency Phuket Resort is the place for you.
Contact us
16/12 Moo. 6, Tambon Kamala, Phuket, Phuket, Thailand, 83150
Tel: +66 7623 1234
Fax: +66 76 231 233