Thailand is a place of eclectic cultures, with each region offering its unique culture waiting to be discovered and engaged in. Consider Phuket, one of the most recognised destinations in Thailand and a global gem. Phuket extends warm hospitality, a rich heritage, and colourful traditions to all visitors, including solos, couples, and families on vacation. If you are travelling with your family member, rest assured that Thai culture and traditions in Phuket will create an unforgettable experience that is hard not to fall in love with.
In this article, we will look into some of the highlighted cultures of this southern island of Thailand that you can enjoy while staying in a Family resort in Phuket.
Art and Dance in Phuket
Thai art and performative dances stand as vital pillars within Phuket's vibrant culture. Their profound significance is unmistakably demonstrated through their integral role in various aspects of life on the island. From rituals and festivals to prayers, ceremonies, and religious temples, these art forms are deeply revered, embodying the essence of Phuket's cultural tapestry.
For instance, traditional art adorns every 'Wat' or temple in Phuket. Thai artists and painters have beautifully captured stories from Buddha's life, mythology, folk tales, and rural scenes. Elaborate murals grace the walls of Wat Chalong and Wat Putta Mongkon, while Jui Tui Shrine and Kua Tien Keng Shrine showcase intricate sculpture carving.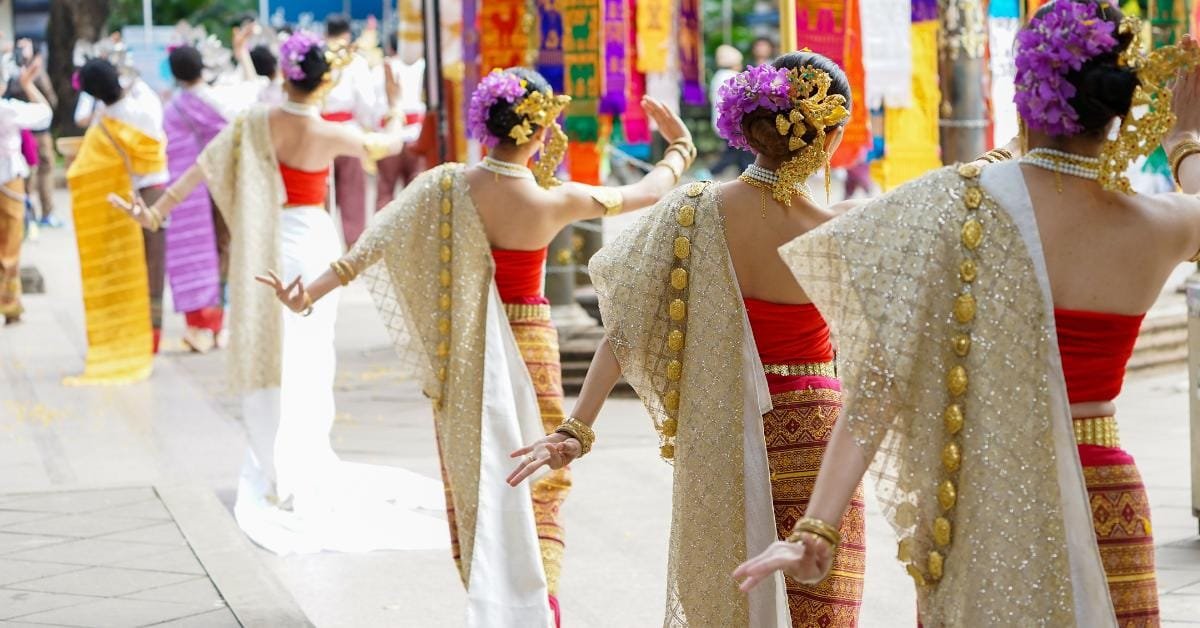 The traditional Thai dances are equally captivating visual expressions. Each movement conveys distinct gestures, emotions, and symbolic meanings. During your time in Phuket, you might encounter dances like Khon, Lakhon, Fon Leb, Ram Wong, Manora, and even shadow puppet shows. Accompanied by traditional Thai music, these performances often narrate stories or hold significant historical backgrounds.
Food Culture in Phuket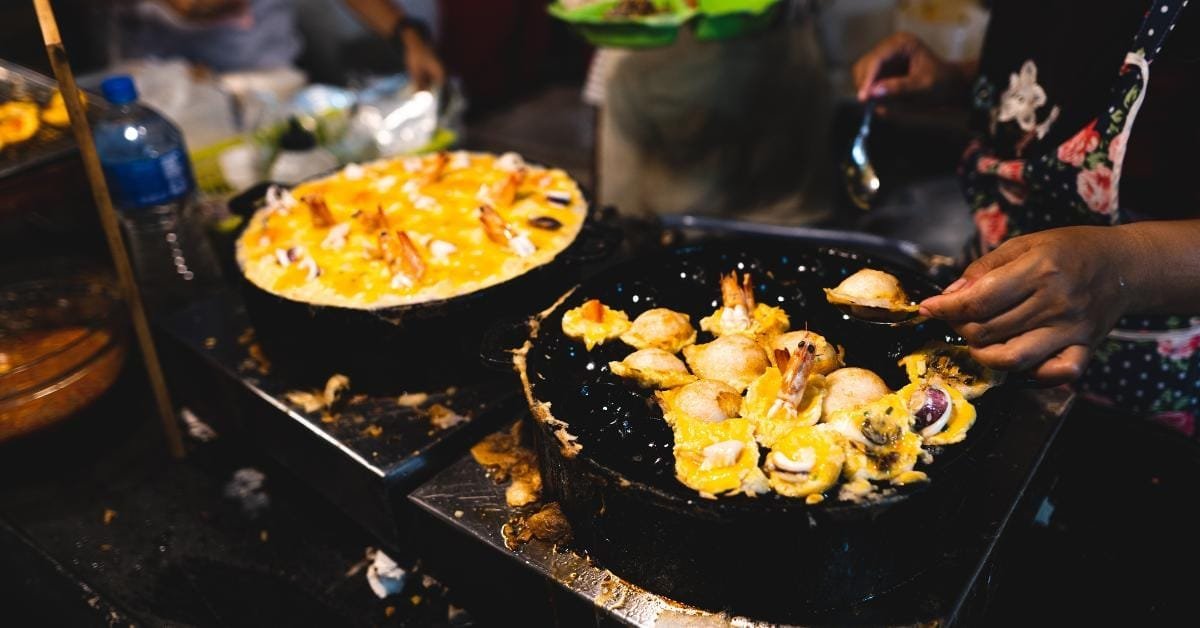 Today, many family restaurants and family resort in Phuket offers renowned international cuisine. Still, Thai food makes up a significant part of Phuket's famous culinary heritage. Thai food is central to the island's identity, often influencing other dishes.
With its bold flavours and aromatic herbs, Thai cuisine reflects the island's history and cultural influences. Phuket's culinary scene showcases a blend of Thai, Chinese, Malay, and Indian flavours, resulting in a unique fusion of tastes. The streets come alive with a range of street food vendors and stalls offering traditional Thai dishes. Thai street food culture is a way for locals and visitors alike to experience the authentic flavours of Thai cuisine.
Another notable aspect of Thai cuisine is most meals are made for sharing, which is perfect for a vacationing family. Lunch and dinner can be turned into a fun family gathering and social interaction. In Phuket, locals often come together to enjoy meals, celebrate festivals, and mark special occasions with feasts.
Architecture of Phuket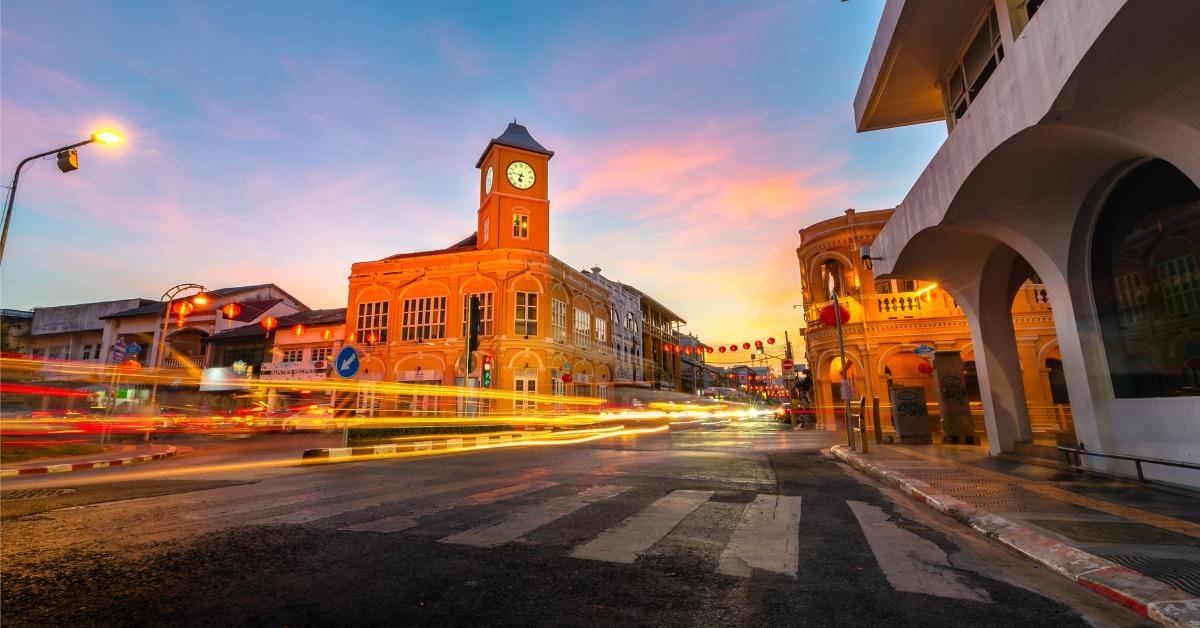 Phuket has its own distinct architectural aspect to be appreciated. You can find major buildings featuring a Sino-Portuguese style in Old Phuket Town, where European colonial masters and Chinese workers were situated in the past.
This particular Sino-Portuguese culture led to today's build that harmoniously blends European architectural styles with intricate Chinese designs. Characterised by curved rooftops—hallmarks of Chinese craftsmanship—and embellished with pillars and walls displaying neo-classical European patterns, these structures stand as a testament to the fusion of its rich cultural influences.
Language in Phuket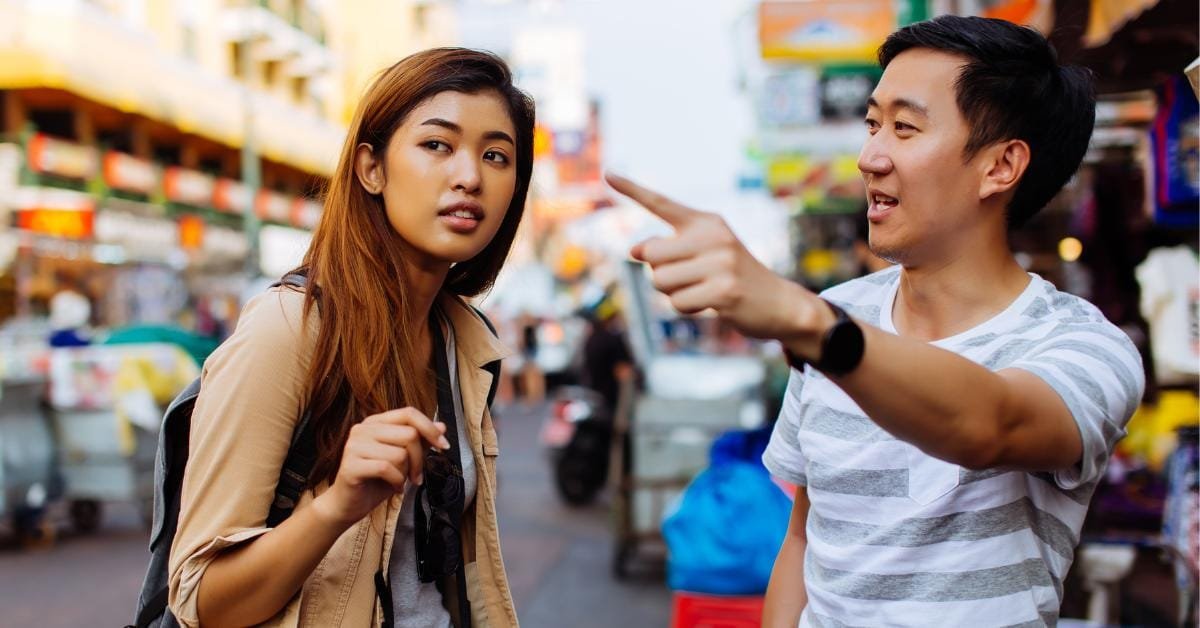 As you know, Thai is the official language of Phuket and every other region of Thailand. Although Central Thai is widely spoken, the southern Thai dialect is more prevalent among locals, with its own pronunciation, vocabulary, and linguistic features that set it apart.
The Southern dialect is characterised by rapid speed and abbreviated words and sentences. On top of that, the southern dialect has its own set of vocabulary, idiomatic expressions, proverbs, and colloquialisms that are specific to the local culture.
It is always a good idea for you and your family members to learn some common words and phrases, such as:
Hello: Sawadee krap/ka
Thank you: Kop koon
I don't understand: Mai kao chai
What is this: Nee arai
How much is it: Nee tao-rai
Don't want: Mai ow
Where are you going: Pai nai
Don't hesitate to seek assistance from the staff at your selected family resort in Phuket for simple phrases and pronunciation guidance. They are more than willing to help.
While Phuket is often recognised as a party destination, it's worth noting that the depths of Thai culture and traditions are threaded amidst the lively atmosphere. Exploring these cultural facets is a rewarding experience, especially for families. To truly immerse in Phuket's rich heritage, choosing the best family resorts in Phuket is essential. These resorts serve as your base for experiencing Phuket's ever-expanding culture and exploring the island itself.
Family Resort in Phuket with Stunning Andaman Sea Views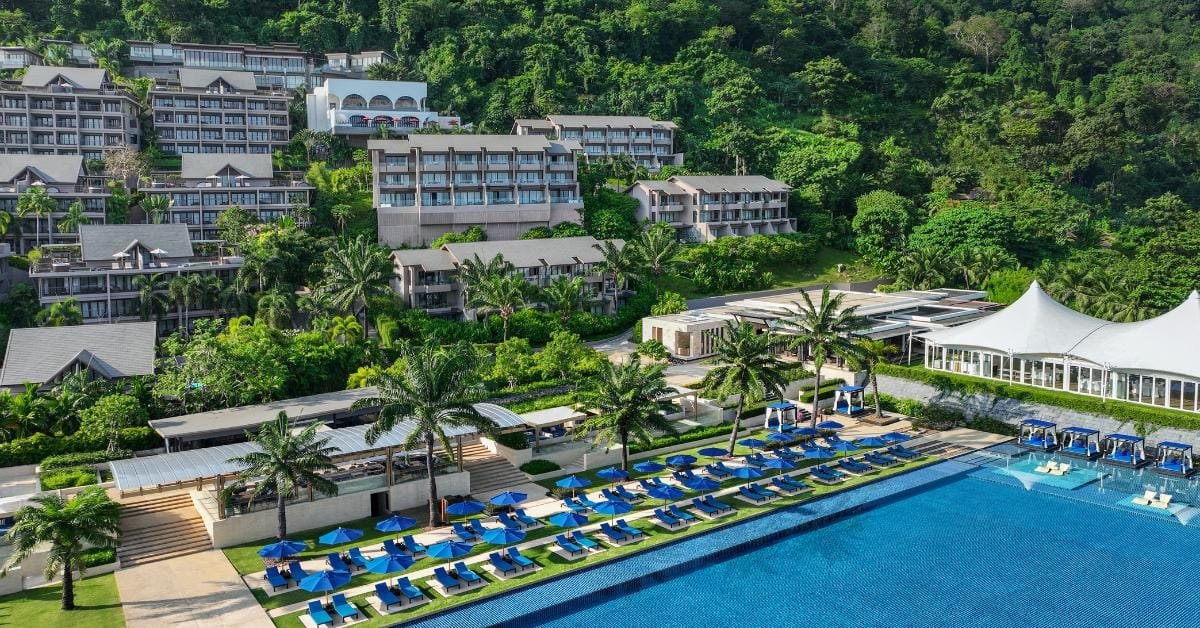 Experience luxury and family-friendly hospitality at Hyatt Regency Phuket Resort, a refreshed and revitalised 5-star hotel in Phuket.
This family resort in Phuket comes equipped with convenient beach access as well as diving and snorkelling activities in the surrounding bay that offer effortless Andaman Sea discoveries. The largest oceanfront infinity pool in Phuket features state-of-the-art family facilities and activities on the pool terrace, with spacious cabanas to unwind and soak up the sea and sunset views.
The newly renovated 201 luxury rooms, complemented by stunning views of the Andaman Sea, are ideal for families that wish for a spacious interior to relax and gaze over the sea.
Visit our website or contact us today to find out more.
Tel: +66 7623 1234
Fax: +66 76 231 233
Email: phuket.regency@hyatt.com