Phuket, Thailand, is one of the most prominent islands in the Andaman Sea. This vacationing destination has everything to offer for everyone. Ranging from delicious local Thai food, busy night markets, luxurious hotels, and astonishing beaches for all travelers to explore all day long.
"What is the best time to visit Phuket, Thailand?" Might be one of the first questions that come to mind for many vacationers. Choosing the best time to go to Phuket relies a lot on the weather as well as the preferred activities. Some may wish to sunbathe on a white beach, while others may want to relax on a peaceful island.
Phuket Weather
Thailand has a generally warm climate throughout the country. While Phuket's weather is usually tropical and monsoonal but it is primarily mild with a warm atmosphere all year round. On top of that, the weather in Phuket is sometimes unpredictable, as it might rain during a dry season, while the sun might come out a full swing during the rainy season.
Best Time to Go to Phuket
The "best" time for a Phuket trip depends on the individual's preference. Nevertheless, many prefer to visit its beaches during the dry and high season.
High Season in Phuket
From November to February is considered the most optimal season to visit Phuket, Thailand. This is when the rainy season stops, the temperature varies between 23°C to 30°C, and the humidity is at its lowest. So naturally, it is also the busiest time for Phuket as most tourists plan their trips around this period. This is the perfect time to spend your days relaxing on the gorgeous dry beaches and enjoy water sports in the calm sea.
On a further note, December is the coldest time of the year, while February is the driest. If you prefer to chill out in the cool sea or play volleyball on the beach, the high season in Phuket is a perfect time.
Low Season in Phuket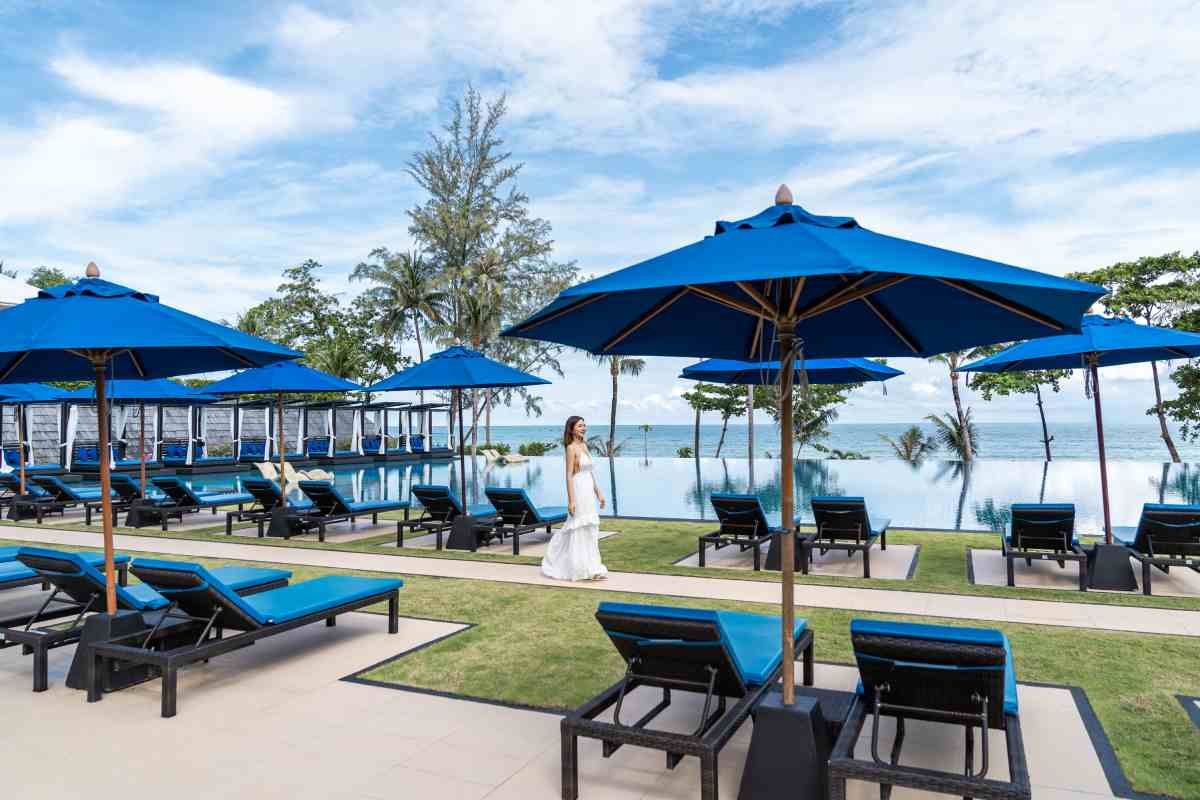 Mid-May to October is the off-peak season of Phuket. This is the monsoon or rainy season when the atmosphere is humid with a high chance of rain, and the temperature is between 28°C – 29°C. Most tourists tend not to visit the beach during this time. On the bright side, this puts hotel prices at an all-time low, and everything is much cheaper. This makes for one of the most affordable seasons to plan a tropical vacation to Phuket, Thailand. In addition to cost efficiency, the low season also offers a peaceful atmosphere away from the crowd, with beaches, attractions, restaurants, and roads relatively quiet compared to the high season.
Although this may be the rainy season, there is still plenty of sunshine and numerous activities for you to indulge in, such as spa treatment, Old Phuket Town exploration, Thai boxing classes, kids clubs, nightclubs, and more.
Hottest Time to Visit Phuket
If you are planning to challenge the blazing sun of Thailand, mid-March to mid-May is the perfect interval. The temperature during these months can range from 27°C to 36°C and goes up to 40°C on the hottest days with high humidity.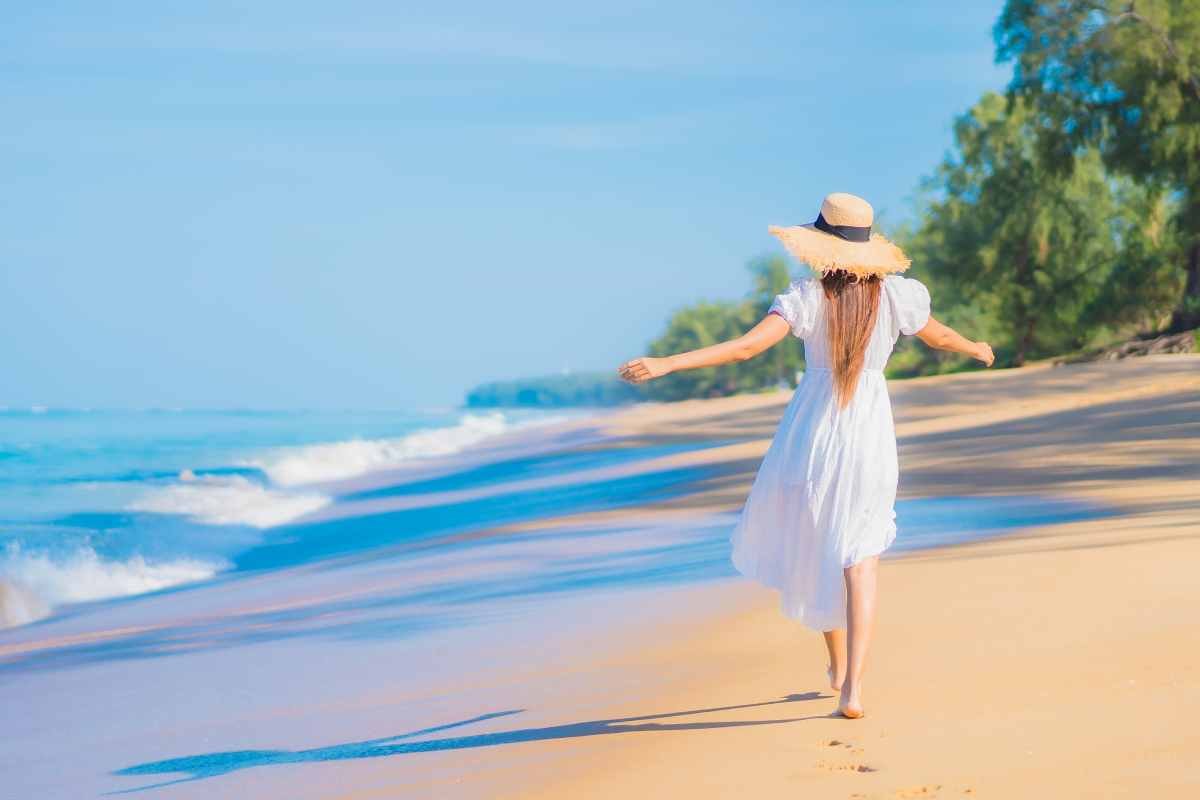 During April, you will get a chance to be a part of the Songkran Festival which celebrates the Thai New Year. The festival lasts from April 13 to April 15 every year, and you can enjoy splashes of cold, refreshing water from the friendly locals during this time of year.
Phuket's weather can vary from tropical to monsoonal at different times of the year. Therefore, the best time to go to Phuket depends on each person's preference. Despite that, the Pearl of Andaman Sea has countless activities to do, places to visit, and experiences to keep you busy throughout your vacation.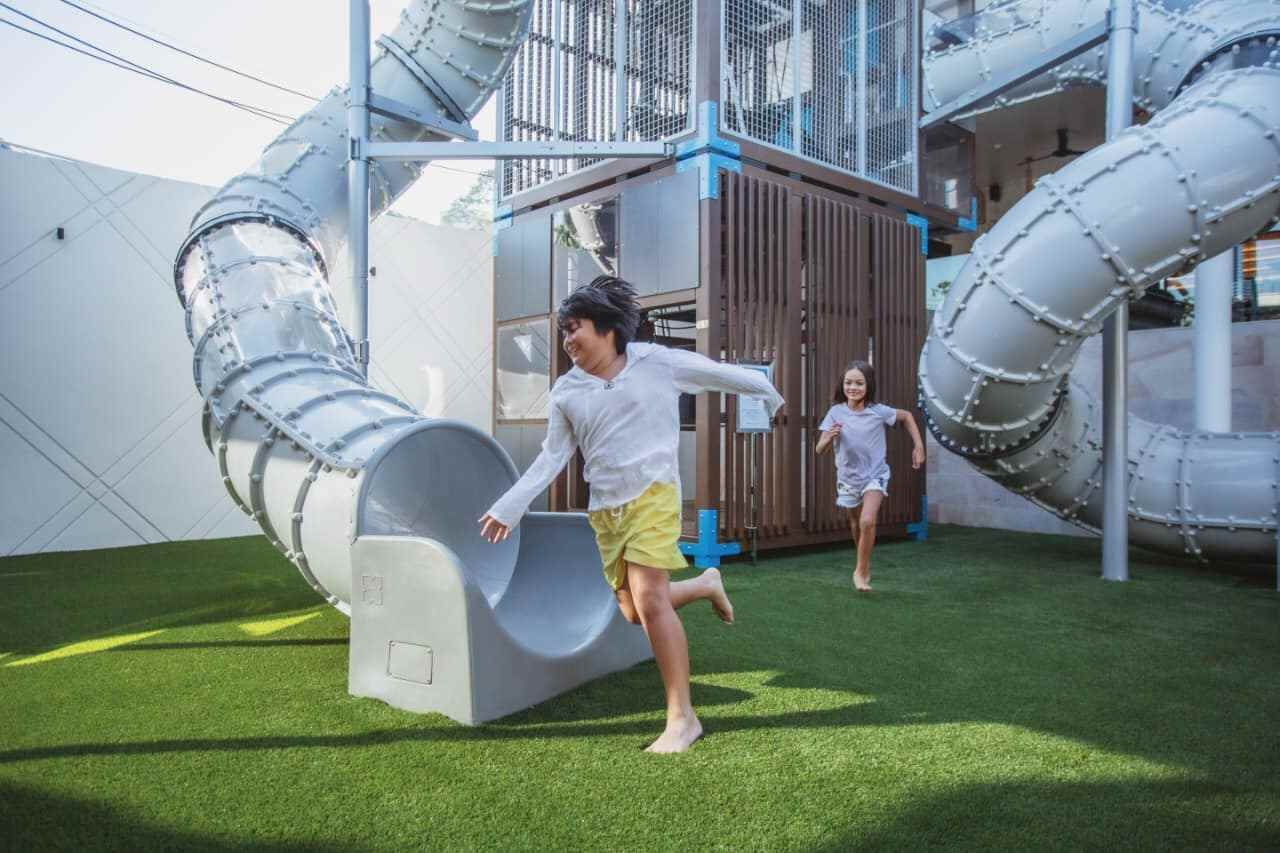 Thailand Pass Regulation Starting July 1st, 2022
The latest update from the Center of COVID-19 Situation Administration (CCSA) announces that from 1 July 2022 onwards, the Thailand Pass registration scheme will be lifted for all foreign travelers.
Thailand Pass is no longer required, nor does 10,000 USD health insurance, and travelers may enter Thailand without quarantine or COVID-19 tests upon arrival. Visitors only need to show either a certificate of vaccination or proof of a negative RT-PCR/professional ATK test result within 72 hours of travel. Furthermore, the Thai Government is preparing to announce new guidelines and regulations regarding the post-pandemic situation.
This information is subject to change, so please follow the TAT (Tourism Authority of Thailand) news websites and official announcements constantly to get the latest updates.
Hyatt Regency Phuket Resort
Hyatt Regency Phuket Resort is situated on a cascading hillside at Kamala Bay between Kamala and Patong beaches, overlooking the Andaman Sea. We offer a unique coastal escape experience you cannot find anywhere else. Apart from the luxurious rooms, amenities, and facilities, we also offer experiential dining at renovated venues with Thai, Indian, Japanese & International cuisines for the whole family to enjoy, one of the biggest infinity pools in Phuket, and many more curated experiences perfect for your vacation.
Contact us
16/12 Moo. 6, Tambon Kamala, Phuket, Phuket, Thailand, 83150
Tel: +66 7623 1234
Fax: +66 76 231 233
Reference (not included in final upload)