Having a wedding in an exquisite setting is a dream come true for many couples, and a wedding in Phuket resort is among the favoured destinations. Even so, if you are wondering how and when to arrange a wedding in Phuket, you are spoilt for choice, as it is the perfect island getaway for a Thai wedding, western wedding, Indian wedding, pride wedding in Phuket, or any other type of wedding that you have your heart set on.
Going to a foreign country to tie the knot with your love can provide you with a special once-in-a-lifetime experience. Planning the dream wedding can be a challenging task regardless of the location. However, if you are looking to plan a wedding in Phuket 2023, you can be sure that you will experience one of the most meaningful moments of your life to its fullest extent.
This article will guide you through some of our recommendations for an unforgettable occasion and the best Phuket wedding place to fulfil your dreams.
How to Plan For The Special Moment
The first and most crucial thing to do at the beginning of the wedding planning project is to make a to-do list. Once you have made the decision to get married in Phuket, now it is time to figure out what kind of wedding you and your partner want. By including a thorough wedding checklist, you can properly organise your wedding plan and accomplish the necessary things on time. You can also consider a skilled and experienced Phuket Wedding Planner to take some of the pressure out of your hands and ensure that you are getting the best experience possible.
One of the major things you should consider is the 'outfit', of course, to ensure that you are at your best on your big day. It is therefore recommended to arrange your bridal gown as soon as reasonably practicable. It is advisable to pre-order your custom dress months in advance of the wedding to allow for fittings and alterations. Keep in mind that you will require different attire for any pre-wedding events as well.
Tailored wedding packages at all-inclusive Phuket wedding resorts are designed to offer couples as many or as few options as they require. Within an all-inclusive resort, everything is included, including decorative elements, dining options, live music, and even a wedding certificate.
If you are planning to have a wedding at Phuket resort, note that several of the resorts are able to provide professional photography solutions, hair and make-up service, as well as honeymoon arrangements on the wedding night. The hotel's wedding team will be prepared to effectively manage all of your requirements, such as the wedding theme and food and beverage menu, and coordinate with any vendors that you would like to work with.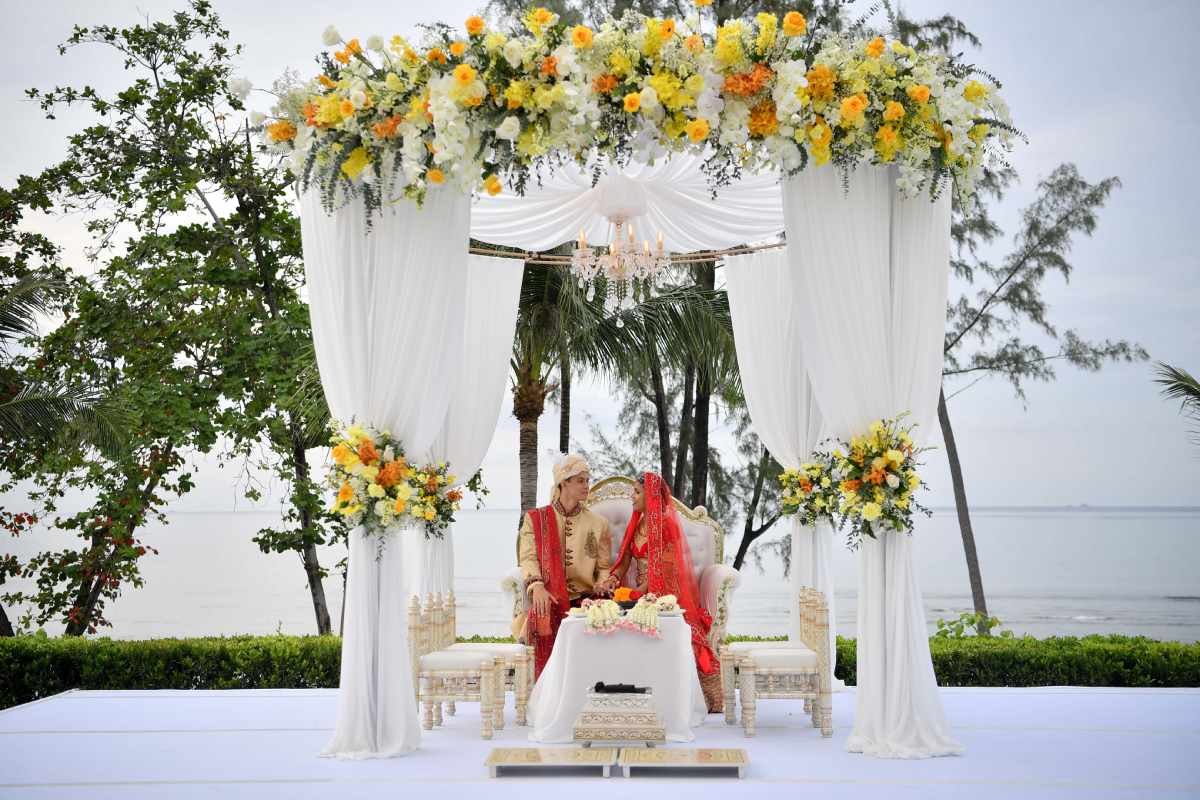 After completing the checklist, you would have almost certainly communicated regularly with all of your Phuket wedding contacts in the weeks and days prior to your special day. Even so, conducting a final check-in with them is advisable to ensure that all is in order. You should also inquire with your wedding contacts in case there are any last-minute details they need to request from you. Furthermore, reach out to your wedding guests and family members to ensure that everybody is satisfied with the plan.
To add to this point, it is also recommended that you arrive a few days ahead of time in order to greet your guests. This is also the perfect opportunity to set up a walkthrough of your wedding and reception venue, make contact with your wedding contacts and any other vendors, and have your wedding gown or suit steamed to remove any creases caused by travel. Then, on the wedding day, be sure to give yourself ample time to prepare before heading out to make memorable moments.
Selecting Your Dream Phuket Wedding Resort
Given that Phuket is considered one of the most popular and attractive destinations in the world, there are numerous choices for your wedding in a Phuket resort. The majestic island offers it all; whether you are looking for the best 5-star hotel or a resort with an abundance of amenities available, Phuket has exclusive luxury accommodations with ocean views and nightlife to experience the best wedding party of your life. The benefit of a Phuket resort for your special occasion is that you will not have to worry about minor details, and you can focus on making the more significant decisions, which makes it a simpler process when planning your wedding from afar.
And if you are searching for the best Phuket wedding place, then our recommendation is the Hyatt Regency Phuket Resort.
Create Your Dream Wedding at Hyatt Regency Phuket Resort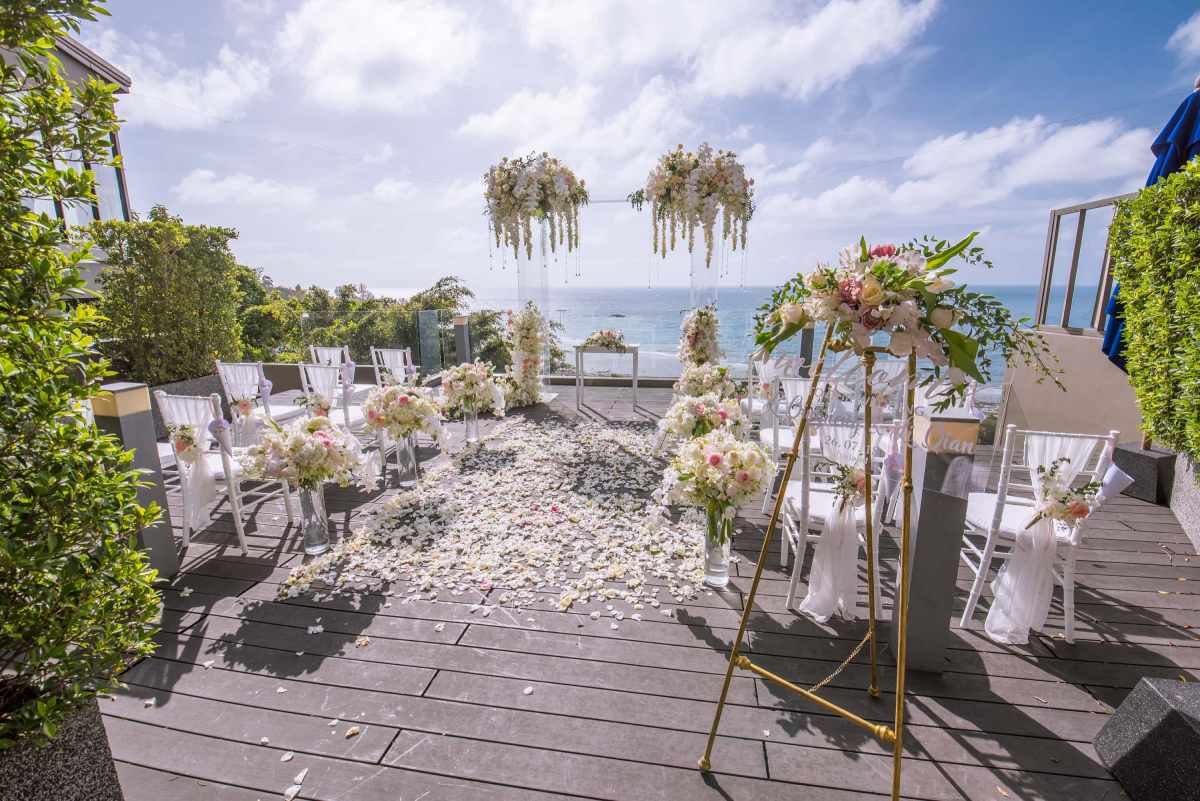 Hyatt Regency Phuket Resort is a 5-star hotel in Phuket and our pick for the best Phuket wedding resort.
This exclusive hotel in Phuket is a family-friendly, luxury Kamala beach resort. From the rooms and suites to the beachfront infinity pool, this resort in Phuket has refreshed and elevated every aspect for the ultimate escape experience and your dream wedding venue with spectacular ocean views.
Magnificently situated overlooking Kamala Bay, every room was renovated to match the spectacular surroundings. Guests will find a balcony or terrace to soak in stunning island and ocean views while enjoying luxury comforts and amenities. The primary colours and modern interiors create a soothing sanctuary as guests settle into their home away from home. You and your wedding guests can find the perfect accommodation for a magnificent island wedding experience with over 200 rooms and suites to choose from.
We hope that these suggestions are useful when planning your wedding in Phuket resort. Take into account, nevertheless, that you should create your own checklist to ensure that all parts of your Phuket wedding are planned for as you desire.
5-Star Phuket Hotel in Kamala Beach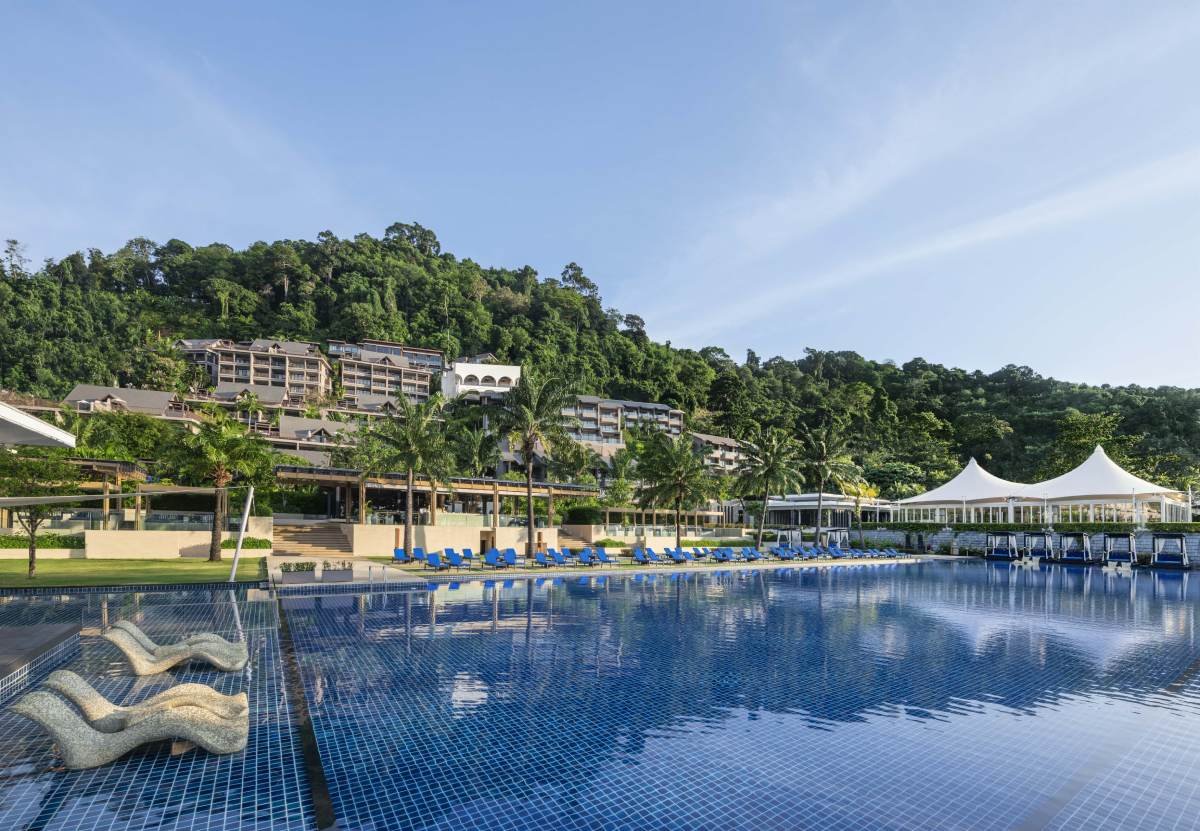 Experience the height of luxury at the Hyatt Regency Phuket Resort for your romantic wedding and an outstanding Phuket travel journey.
Visit our website or contact us today to find out more.
Tel: +66 7623 1234
Fax: +66 76 231 233Email: phuket.regency@hyatt.com