When making plans to travel to Phuket, it is inescapable that the Phuket Big Buddha will be on your must-see list. The remarkable 45-meter marble-crafted statue is an absolute must-see, and yet the 360-degree views overlooking the south of Phuket are an added bonus just as magnificent as the statue itself.
The revered Big Buddha, constructed in 2002, sitting astride Nakkerd Hill in Chalong, is one of Phuket's most significant cultural and religious icons. The Big Buddha, also known as Phra Phutta Ming Mongkol Eknakiri or Ming Mongkol Buddha in the Thai language, is a famous religious site for Thais and foreign visitors alike, with more than 1,000 people visiting the landmark during the peak season.
What To Keep in Mind When Visiting Big Buddha
Today, the Big Buddha Phuket continues to be an active temple, which means that you will frequently encounter services and melodic reciting emanating from the Big Buddha itself. Be mindful of your surroundings, be respectful, and avoid causing any disruptions throughout your visit.
Additionally, it is possible to receive a blessing from one of the temple's many monks during non-peak hours. If you have the offer to be blessed by a monk, keep in mind to be polite and respectful and treat them with reverence. Give them a Wai (a traditional Thai greeting), and do not directly touch them, particularly if you are a woman, as this is wholly unacceptable in Thai Buddhism culture.
More Practical Things to Consider When Visiting The Phuket Big Buddha
How To Get There:
The access roads to the Big Buddha are well-serviced, and this is one of the reasons why many tourists prefer to drive there. If you opt to drive, either by car or motorbike, you should be aware of the distance between the place where you are staying on the island and the Phuket Big Buddha location. Here are some examples to help guide you from your Phuket beach resort:
23 kilometres from Patong to Big Buddha Phuket
17 kilometres from Phuket Town to Big Buddha
15 kilometres from Nai Harn to Big Buddha
10 kilometres from Rawai to Big Buddha
13 kilometres from Kata to Big Buddha
Feel free to ask for assistance from your Phuket hotel concierge when it comes to organizing transfers.
The Best Time to Visit:
The Big Buddha's opening hours are daily from 6 a.m. to 7.30 p.m., making it easily accessible both during sunrise and sunset. During public holidays, hours of operation may vary. Sunrise is an enchanting and serene time to enjoy this beautiful setting if you prefer to take a trip to the temple when it is less crowded. For early birds, it is recommended to arrive by 6.15 a.m. to catch the spectacular sparkle of the rising sun from the Big Buddha. Do not, however, worry if you are not an early riser. Throughout the day, the Phuket Big Buddha is just as beautiful.
Where to Dine in The Area:
It is usually not difficult to find a Phuket restaurant that suits your requirements on the island, and a trip to Big Buddha is no exception. There are usually food and beverage sellers near the car park leading to the entrance, but it is recommended to take in the views at one of the panoramic sea-view eateries on the way up Nakkerd Hill if you are looking for a Phuket restaurant near Big Buddha. They are impossible to overlook. With a range of cuisine available to take in the breathtaking view.
It is important to note that visitors should not feed the monkeys in the vicinity of the Phuket Big Buddha. The staff does a superb job at keeping the monkeys at bay from the visitors, so it is best to support their work by not engaging with them.
What to Wear:
Even though the Big Buddha is considered one of Phuket's most frequently visited tourist attractions, it is crucial to keep in mind that the Buddha is an active temple staffed by monks. As a result, modest attire is required, as with all Buddhist temples, this means that you should cover your shoulders, refrain from sporting beachwear, and ensure your knees are covered. Your clothing will be checked upon entry, and if you are not adequately covered, you will be presented with a complimentary sarong and/or shawl to borrow while you are visiting the temple.
On top of that, remember to take off your shoes before stepping into the Big Buddha temple, as is customary in Thai culture when visiting any active temple. Also, do not point your feet at Big Buddha because it is considered to be an extremely insulting gesture. The reason for this is that the soles of the feet are considered to be the dirtiest and lowest point on the body, so they ought never to be pointed at people, particularly a Buddha, which is an important religious symbol in Thai culture.
To sum up, through these Big Buddha Phuket travel tips, you will be completely equipped for a wonderful visit and take in the spectacular view of the island from the Big Buddha temple. Furthermore, visiting the Big Buddha is free of charge. The Big Buddha is a well-known tourist attraction for a good reason: you will leave with a feeling of tangible and intangible energy and astonishment. Apart from that, be sure to book a hotel or Phuket beach resort to get a full rest after soaking up the magnificence of the temple.
Hyatt Regency Phuket Resort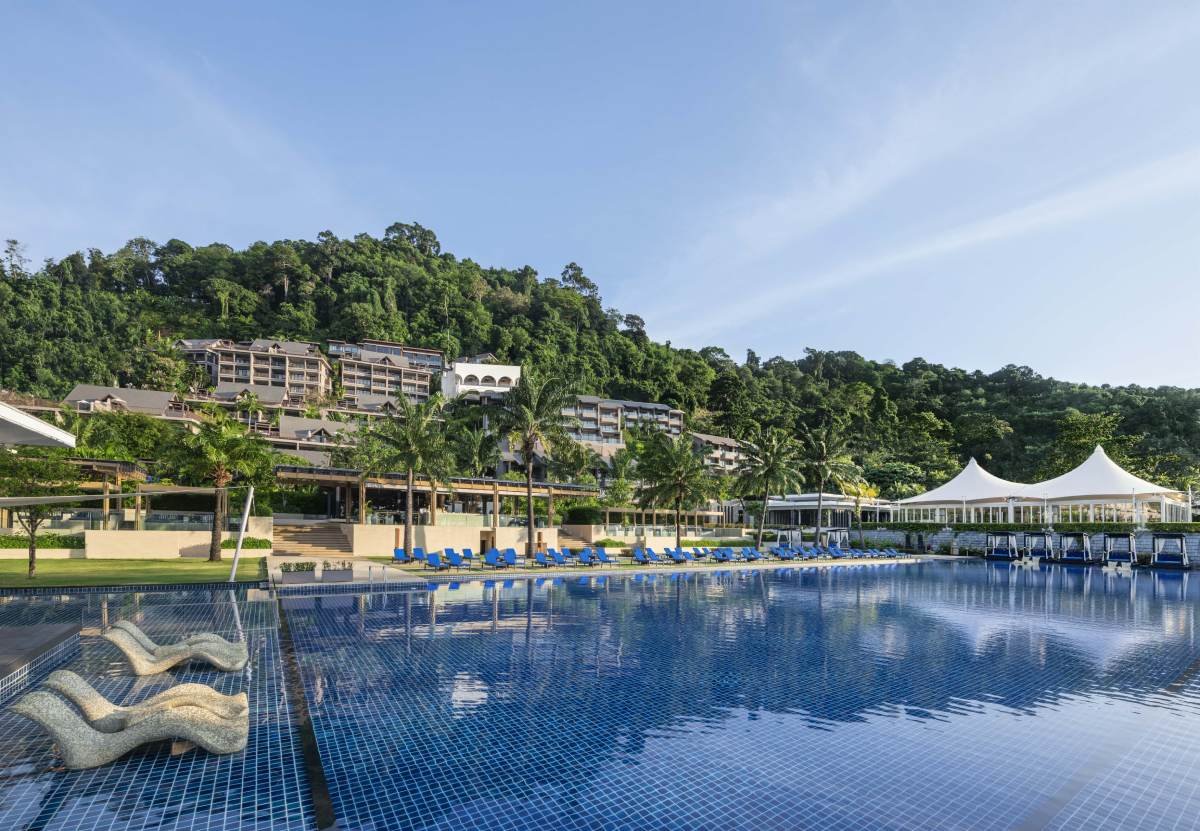 Experience the height of luxury at the Hyatt Regency Phuket Resort for your romantic Phuket travel journey. Our resort offers direct access to Kamala Beach with water activities, sports, and various things to do in the surrounding bay to explore all the Andaman Sea has to offer. Situated on the Millionnaire's mile near the tranquil fishing village and trendy beach clubs of Kamala Beach while being a short drive to lively Patong Beach. This luxurious resort in Phuket also benefits from access to Phuket's best sites.
Apart from the luxurious rooms and suites with private terraces, amenities, and facilities, we also offer experiential dining at renovated venues with Thai, Indian, Japanese & International cuisines for you and your loved ones to enjoy throughout the vacation.
Visit our website or contact us today to find out more.
Tel: +66 7623 1234
Fax: +66 76 231 233Email: phuket.regency@hyatt.com