Phuket, one of the most popular tourist destinations in Thailand, is known for its stunning beaches, exciting water sports, and vibrant nightlife. However, there is one attraction that stands out from the rest, and that is Phuket FantaSea.
This spectacular cultural theme park is located just a short distance from the Hyatt Phuket Resort, making it the perfect activity to add to your itinerary during your stay. In this article, we will explore everything you need to know about Phuket FantaSea, including its price, showtimes, and what makes it a must-visit destination for your Phuket travel plans.
What is Phuket FantaSea?
Phuket FantaSea is a cultural theme park located in Kamala Beach, Phuket. The park is a celebration of Thai culture and showcases the country's rich heritage and history through various performances, shows, and attractions. The park is spread across a vast expanse of land and features a wide range of activities, including a shopping village, elephant shows, and traditional games.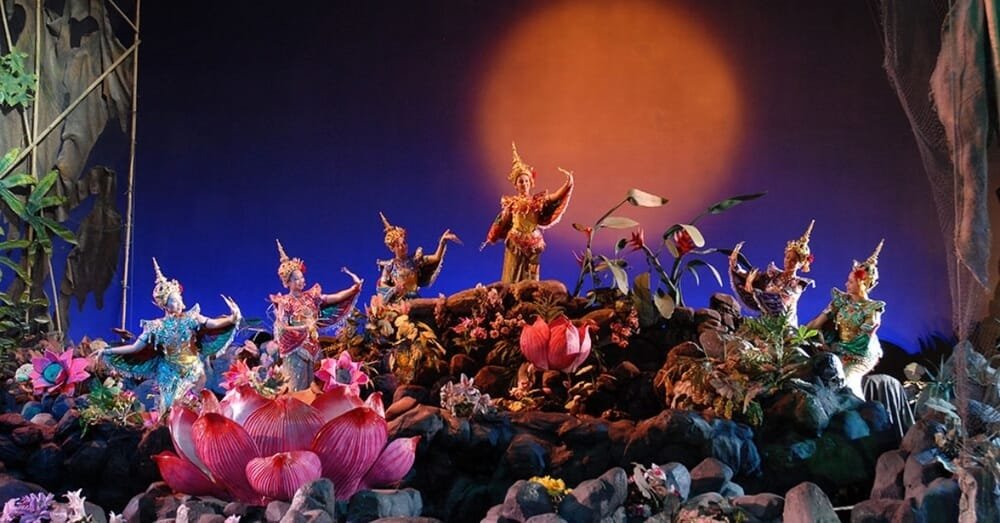 Phuket FantaSea was established in 1998 and has since become one of the most popular local attractions in Phuket, drawing visitors from all over the world. The park's main attraction is the Las Vegas-style theatrical show, which features a cast of hundreds of performers and incorporates live animals, special effects, and state-of-the-art technology. The show tells the story of Thai mythology and folklore through dance, music, and acrobatics.
Apart from the show, Phuket FantaSea also features several other attractions, including a festival village, where visitors can experience a journey through Thailand's architectural history. The park also has a large restaurant, which serves an extensive range of Thai and international cuisine. The restaurant is designed in the style of a Thai palace and features intricate carvings and decorations.
Phuket FantaSea Showtimes and Price
Phuket FantaSea is a popular attraction in Phuket and offers several different ticket packages and showtimes for visitors to choose from. Showtimes typically run in the evenings, with the park opening at around 5:30 PM and closing at 11:30 PM. Visitors are encouraged to arrive early to explore the various attractions and activities within the park before the show begins.
Ticket prices for Phuket FantaSea vary depending on the package chosen. The standard ticket package includes access to the park, the festival village, and the main show. VIP packages are also available, which include additional perks such as priority seating and upgrades on meal plans.
Visitors staying at the Hyatt Regency Phuket Resort should check with the hotel to see if there are any special offers running for guests for Phuket FantaSea. This family resort in Phuket can also arrange for transportation to and from the park.
It is recommended that visitors book their tickets to Phuket FantaSea in advance, as the attraction can get busy, particularly during peak season. You may reserve tickets up to six months ahead of your visit. Online booking is available through the park's website, and tickets can also be purchased on-site.
Phuket FantaSea Shows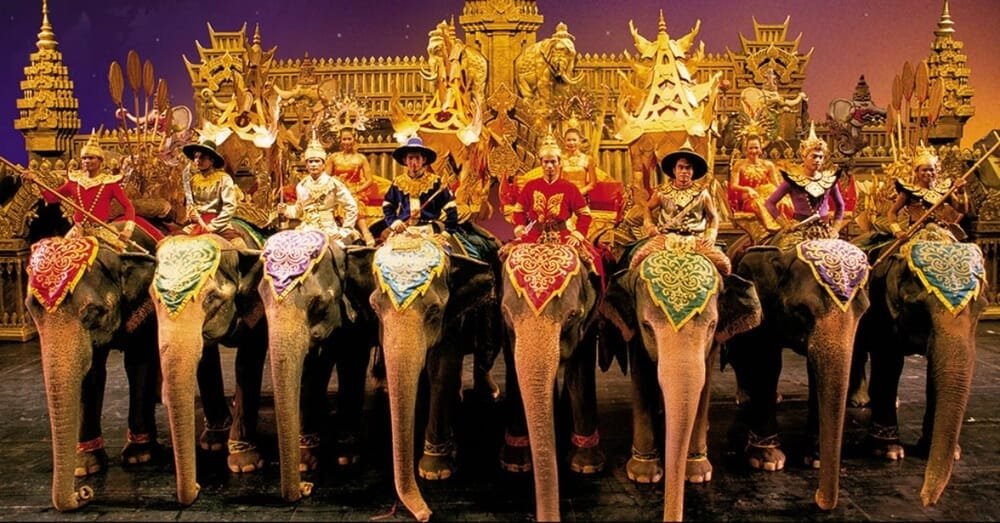 Phuket FantaSea features several different shows and performances that showcase Thai culture and mythology. The park's main attraction is the theatrical show, which takes place in a 3,000-seat theatre and mixes live animals, special effects, and traditional Thai music and dance.
The main show, called 'Fantasy of a Kingdom,' tells the story of Thai mythology and folklore through a series of vibrant and colourful performances. The show features acrobatics, aerial performances, and a range of exotic animals, such as elephants, tigers, and pythons. The performers are all dressed in ornate and traditional Thai costumes, adding to the spectacle of the show.
In addition to the main show, Phuket FantaSea also features several other performances, such as 'Legend of Kamala' and a host of other attractions. There is a festival village where visitors can experience traditional Thai customs and activities such as crafts, games, and food. The park also features a magic and illusion show, which is performed by renowned magicians and illusionists from around the world. The show incorporates a mix of modern and traditional magic, creating a truly unique experience.
As you can see, the shows and performances at Phuket FantaSea offer visitors a unique and immersive experience into Thai culture and mythology. Each show is a colourful and vibrant celebration of the country's rich history and heritage and is sure to leave you captivated and entertained.
Experience Phuket FantaSea as a Family
Phuket FantaSea is an excellent destination for vacationing families, offering a range of activities and shows that are suitable for visitors of all ages. The show, 'Fantasy of a Kingdom,' is particularly popular with families with features and special effects that are sure to captivate children and adults alike.
To complement the show, Phuket FantaSea also benefits from an impressive selection of other attractions that are suitable for families. For example, the festival village is an excellent opportunity for children to witness Thai culture closeup. The park also offers elephant rides, which are always a hit with children, and a range of other activities, such as a funfair and a shopping village.
The park's large restaurant offers an extensive range of Thai and international cuisine, making it easy for every family member to find something that suits their tastes. In addition, the restaurant's majestic design adds to the overall experience of visiting the park.
Phuket FantaSea offers families a unique and immersive experience into Thai culture and history. With a range of shows, attractions, and activities that are suitable for visitors of all ages, the park is a must-visit destination for families travelling to Phuket.
Enjoy Phuket FantaSea With Hyatt Regency Phuket Resort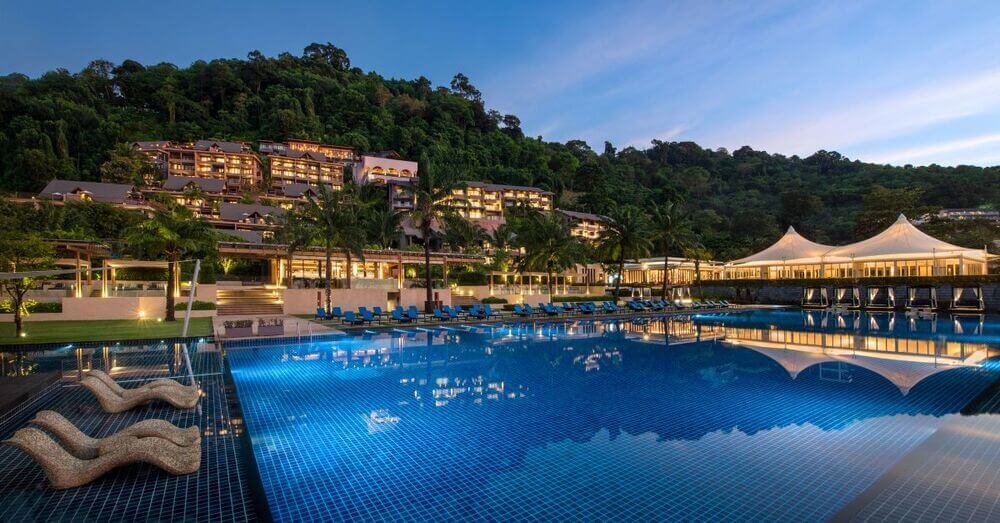 While waiting for the amazing shows at Phuket FantaSae, you and your family can step back and relax at our Family resort in Phuket.
Hyatt Regency Phuket Resort is situated between Kamala and Patong beaches, with a breathtaking view of Kamala Bay from every room. Our beautiful family-oriented rooms and suites, which include 2 Bedroom Regency Suite, 1 King Bed Hilltop Ocean View Suite, and 2 Bedroom Family room, all have spacious living areas and benefit from spectacular views.
With the largest seafront infinity pool in Phuket and Camp Hyatt kids club, the resort is the perfect match for all family vacations. The Hyatt's team of Experience Gurus are also available to curate unforgettable holiday moments so you and your family can truly enjoy the local charms of Phuket.
For more information and reservations regarding Phuket FantaSea, kindly check with our expert concierge for the most updated information.
Visit our website or contact us today to find out more.
Tel: +66 7623 1234
Fax: +66 76 231 233
Email: phuket.regency@hyatt.com