From intricately balanced teriyaki, sumptuous beef, and exquisitely fresh sushi, there is some competition for the best Japanese restaurant in Phuket. Thailand is infatuated with Japanese cuisine, and Phuket is no exception. Although the trend is still in its early stages, there are a few notable examples of fine Japanese cuisine.
Japan has made important contributions to the culture of Thailand and other Asian countries over the last few decades, including its cuisine. Aside from rice, noodles like those of soba are a staple in Japanese cuisine. There are also many simmered dishes in Japan, such as fish in a broth called oden or beef in sukiyaki and nikujaga; the former is also a popular dish presented among Thai restaurants today.
If you are interested in experiencing Japanese gastronomy while travelling in Phuket, here are 8 must-eat menus in the best Japanese restaurant in Phuket.
8 Must-Eat Japanese Dishes You Can Find in Phuket
1. Teppanyaki
Teppanyaki is not just a single menu but rather a 'cooking show' in which the chef prepares your food on an iron girdle in front of you. The main staple in teppanyaki is grilled beef menus, shrimp, okonomiyaki, monjayaki, yakisoba, fried Japanese rice, etc., complementing their stunning show.
As for the word 'Teppanyaki,' it is a combination of the word 'teppan (鉄板)' and 'yaki (焼き).'
2. Sushi
Sushi is one of the most prevalent Japanese dishes that most of us are familiar with. It is made of vinegared rice, most often with a hint of sugar and salt, and accompanied by a range of ingredients, including raw seafood and vegetables. Sushi styles and appearance vary greatly, such as nigiri, maki, uramaki, and temaki, but one main ingredient is "sushi rice," also known as shari or sumeshi.
3. Teriyaki
Teriyaki is a combination of two Japanese words: teri (照り), which means lustre, and yaki (焼き), which means to grill or broil. Though essentially a cooking style, teriyaki is most commonly associated with the accompanying sauce, which adds an amber-coloured gloss and salty-sweet flavour to grilled vegetables and meats.
Teriyaki and teppanyaki are related in that they both contain the word 'yaki,' which means to grill or boil. However, teriyaki most commonly relates to a sauce that is used on grilled or broiled foods.
4. Wagyu
Wagyu is the collective term for the four major Japanese beef cattle breeds. All wagyu cattle are descended from the cross-breeding of native Japanese cattle with imported stock, mostly from Europe, in the early twentieth century. Wagyu beef is dispatched with area names in several areas of Japan.
The wagyu beef can be used in a variety of menus such as steak, gyukatsusando, wagyu steak don, and wagyu sukiyaki, just to name a few.
5. Oden
Oden is a soup menu, and it is considered a traditional Japanese 'one-pot' dish most sought-after during the winter times. However, even though Thailand does not have such cold weather, the dish can still be found in a tropical paradise. Oden is the ultimate comfort food, made with a variety of fishcakes, tofu, eggs, meat, and vegetables stewed in a light soy sauce-flavoured dashi broth.
6. Miso Soup
This is another world-famous Japanese menu made with dashi stock and softened miso paste. Furthermore, many supplementary ingredients may be weaved into the recipe depending on regional and seasonal flavours, as well as personal preference.
7. Yuzu Ponzu
Yuzu ponzu is essentially a ponzu sauce with a yuzu orange flavour. It is a citrus dipping sauce made from soy sauce and citrus juice. Yuzu is a fragrant and sour citrus fruit that originates from China or Korea but is typically connected with the cuisine of modern Japan. In Japan, various brands of ponzu are available at food stores. Some ponzu is made with other varieties of Japanese citrus, which include yuzu, kabosu, daidai, and sudachi.
Although it is a sauce, not an actual Japanese menu, it is considered a traditional dip for shabu and other simmered dishes, thin slices of seared meat (tataki), as part of a dip for soba or somen noodles, sashimi, or occasional dumplings.
8. Gyoza
Not necessarily a Japanese original, but a favourite nonetheless. Gyoza is derived from the original Chinese dumplings, Jiaozi (餃子). These dumplings are made with ground meat and vegetable filling wrapped in a thinly rolled piece of dough and encased by squeezing the edges together. Jiaozi can be boiled, steamed, pan-fried, or deep-fried once cooked, offering a variety of textures and flavours.
The Japanese version is similar. The key feature of gyoza is its cooking method, which combines pan-frying and steaming. They are fried in a hot pan until golden brown along the bottom ends, then covered with a small amount of water to steam the entire dumpling quickly. This method produces the best texture mix for gyoza, with a crispy underside and delicate soft tops that form a protective layer for the succulent filling inside.
All of the menus mentioned above are surely mouth-watering. If you are having a vacation in Phuket, there may be no shortage of Japanese restaurants. However, for a superior experience, finding the best Japanese restaurant in Phuket is also a must.
Our Recommendation For The Best Japanese Restaurant in Phuket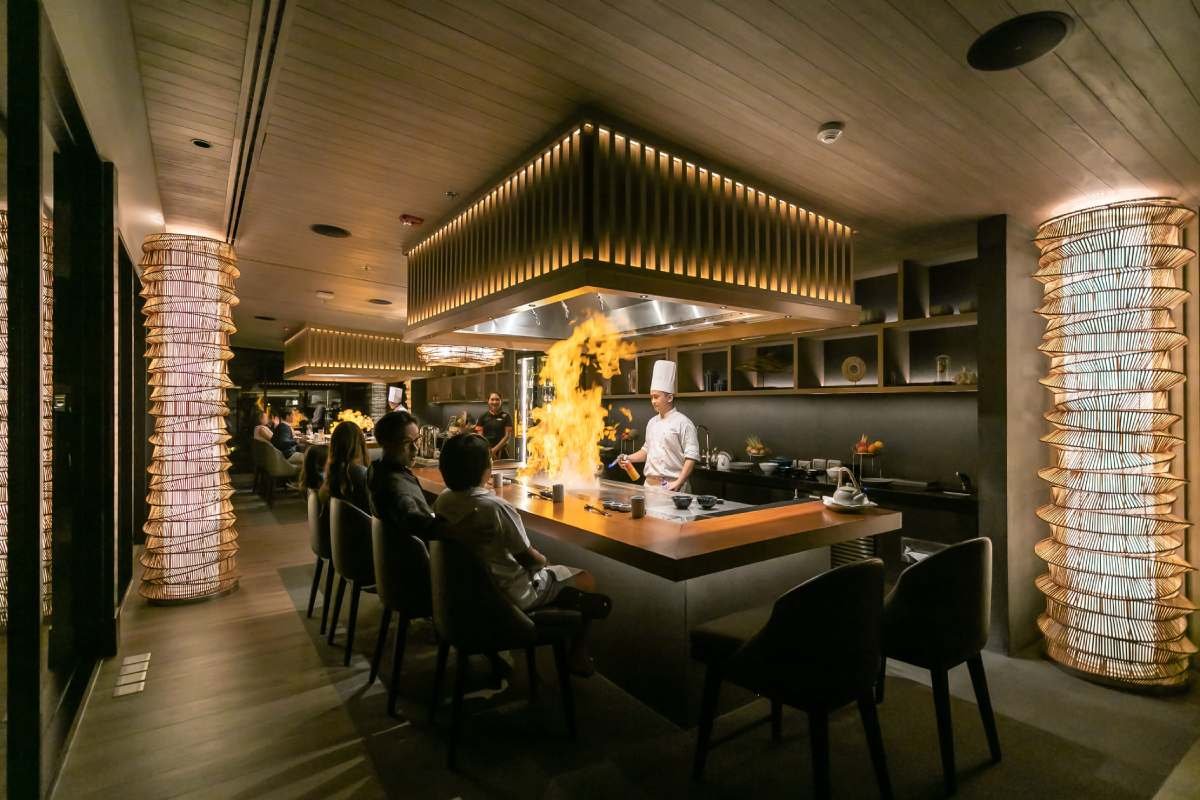 We recommend our Japanese restaurant, Mizu. Cosy and elegant, this sophisticated Teppanyaki Restaurant in Phuket offers a dynamic and interactive dining concept for intimate yet exuberant social gatherings.​
With theatrical finesse and culinary artistry honed through years of rigorous training, Mizu's expert chefs present refined flavours from premium ingredients that melt delicately into robust nuances and aromas on the Teppan table, concocting a sensational multi-sensory experience. Relish prime Wagyu beef and the freshest catches from the ocean prepared à la minute amidst beautiful, contemporary settings against the backdrop of the Andaman Sea at this Phuket restaurant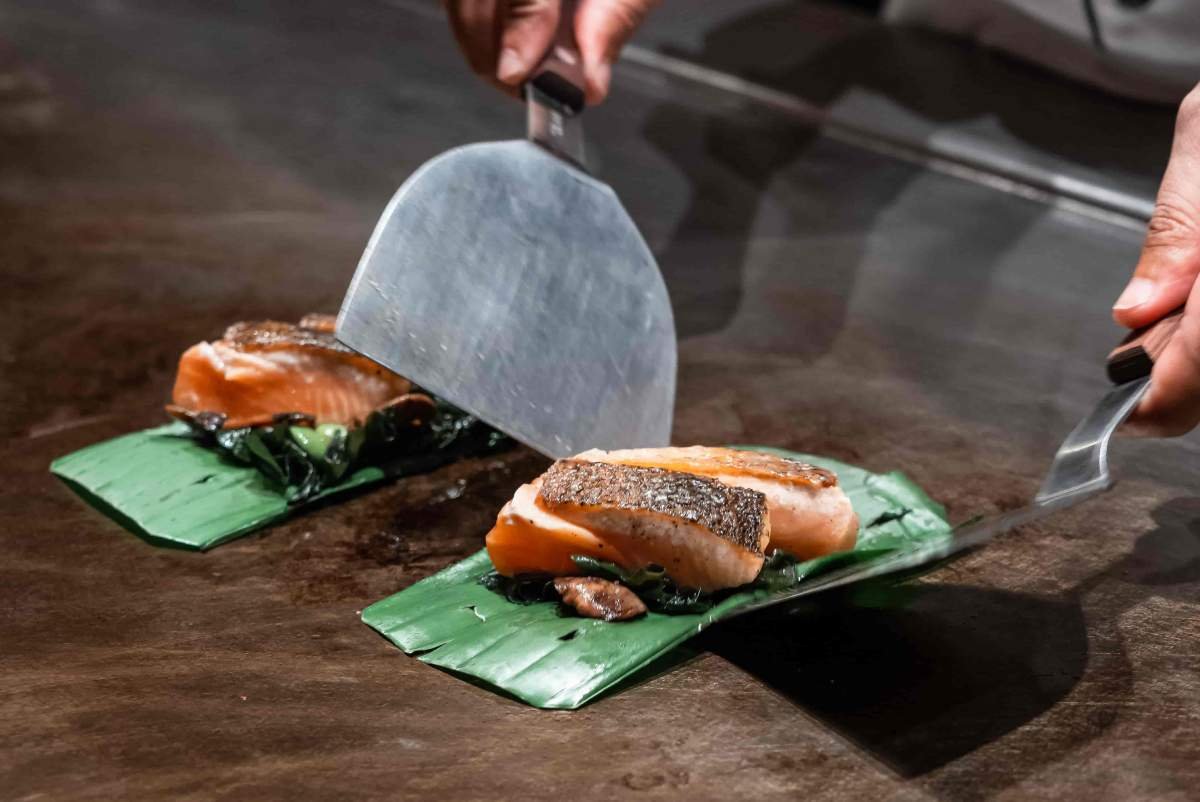 Mizu is located at the Hyatt Regency Resort, a 5-star hotel in Phuket. This resort features the largest oceanfront infinity pool in Phuket, along with state-of-the-art family facilities and activities on the pool terrace, complemented by spacious cabanas to unwind and soak up the sea and sunset views. Newly-refreshed hillside rooms and suites are ideal for couples or families with spacious furnished balconies to gaze out over the sea.
Mizu Open Hours:
A La Carte Menu: 12:00 PM – 3:00 PM
Dinner Set Menu: 6:00 PM & 8:00 PM
Email: fnb.phuhr@hyatt.com
Find out more at: www.experiencehyattphuket.com/mizu-japanese-restaurant/
Visit our website or contact us today to learn more about Hyatt Regency Phuket Resort:
Tel: +66 7623 1234
Fax: +66 76 231 233Email: phuket.regency@hyatt.com