To all travellers out there, our Phuket travel is here to enable you to make the best of your tropical island getaway with a perfect Phuket travel plan for 2023 and to embrace this majestic island fully.
A World Renowned Island
Phuket is the name of both a province and an iconic island in southern Thailand. For many years, Phuket island has been a well-loved paradise for many travellers seeking sunshine and pristine beaches. The stunning destination is also Thailand's largest island, with beautiful white sand beaches lining its southern and western coasts, and a few smaller islands are just offshore from the mainland, waiting for you to explore.
Exploring the Old Town as part of your Phuket travel itinerary will reveal that tin mining was a major source of income for much of the island's history. Tin demand declined in the 20th century, giving rise to other industries such as rubber production and tourism, the latter of which has been the province's main source of income for the past two or three decades.
Now, the island is a popular tourist destination due to its beautiful beaches and numerous Phuket beach resorts. As mentioned before, Phuket is the country's largest island and also the busiest, with an average of approximately 10 million visitors annually.
Getting into Phuket
Depending on where you are in the world, there are various ways to reach Phuket, but the majority of visitors will most likely fly into Phuket International Airport (HKT). As the airport is in the northern part of the island, you will need to set up a transfer to your hotel, which can be easily arranged with your hotel or via taxi or public transport in the area. Depending on where your Phuket hotel is located, it could take only 10 minutes or an hour to reach your room.
Carry The Appropriate Power Adapter
Although this may be a small detail, it could make your holiday much easier. In Thailand, you will find two-pronged round or flat sockets of Type A, Type B, Type C, or Type F. So take care to bring the appropriate power adapters for your equipment. The standard voltage is 220V, and the frequency is 50Hz.
Best Time of Year to Visit Phuket
One of the frequently asked questions is; what is the best time to visit Phuket? Our answer is since Phuket is a tropical island, the best time to visit is generally influenced by the weather. The island has the least rain from the end of November to the middle of April, making this the best time to visit and enjoy your Phuket travel across the island. The oceans will also be at their calmest during this time of the year. Crystal-clear water and warm sand await your visit.
On the contrary, even though November to April is the best time to visit Phuket in terms of weather, it is also the peak season. It lasts from late November and until mid-April, with January and February being the busiest months. If you want to visit Phuket when the weather is at its best but would prefer to avoid the masses, you could look into planning a December or March trip. If you are looking for water fight fun, the Songkran Festival in mid-April is the ideal time to visit. Additionally, you can choose a hotel located in a more secluded beach, such as the Kamala beach resort, which offers more privacy and calm.
Monsoon Season
The monsoon season in Phuket lasts from May to October. You are rather likely to experience some sunny weather at any time of the year; however, due to the weather's unpredictability, it can be difficult to rely on pure sunshine every single day.
The Best Locations to Stay in Phuket
Among the numerous beaches of the island, Kata, Karon, Kamala and Patong are the most highly regarded beach areas to stay on the island and with many choices for a 5-star hotel in Phuket.
1.Kata
Kata can provide an excellent mix of pristine beaches, eateries, activities, and nightlife. The area does not offer as many stores, restaurants, and pubs as Patong, yet it is also not as packed with people.
2.Kamala
Kamala Beach resorts are often regarded as a delight, with a serene environment on Phuket's west coast, highly regarded by families and those looking for a relaxing vacation. The beach is extensive, and there are numerous impressive local and international restaurants directly on the beach. During the high season, Kamala features a pristine beach with clear waters. It has a lot of beach eateries, shopping, superb Phuket hotels, and direct access to the beach.
3.Karon
Karon is a neighbourhood of Kata, located to the north. There are a selection of Phuket beach resorts in the higher parts of the area and a developed central area resembling Patong.
4.Patong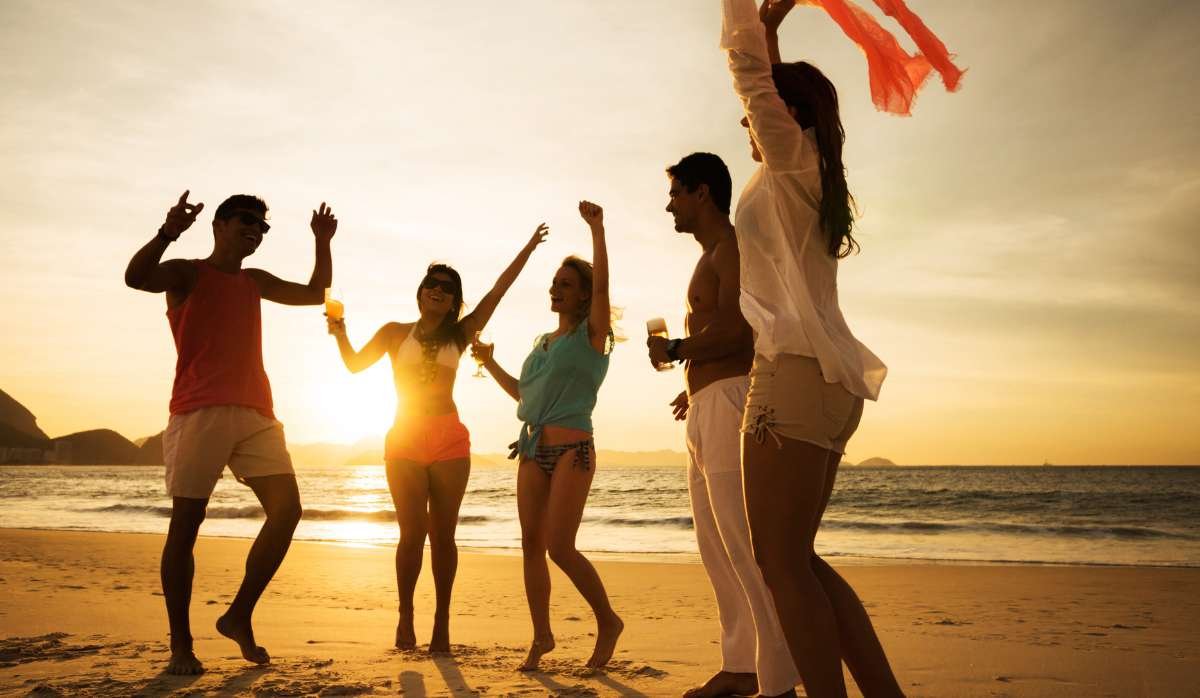 Patong is among the busiest places on the island, owing largely to Bangla Road, the epicentre of Phuket nightlife. It has the highest concentration of bars and clubs, as well as numerous shops and restaurants. If you enjoy partying, this is the place for you. However, the immediate area of Patong may not be suitable for those looking for a peaceful vacation.
5.Old Phuket Town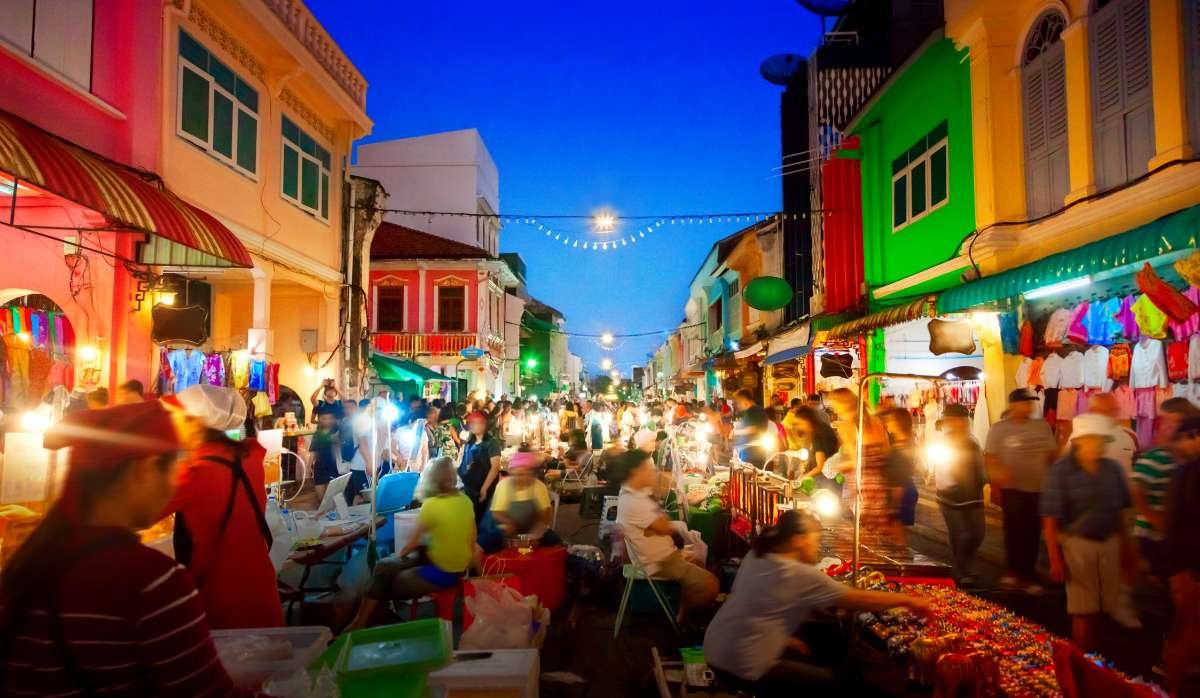 To get a sense of local life and the heritage of Phuket, the Old Town is the place to be. It is home to many endearing Sino-Portuguese shophouses, temples, museums, and some of Phuket's most original and captivating street food. All of which makes it an ideal spot to experience Phuket's culture and heritage. If you are going to Phuket for beach relaxation, the Old Town may not be the prime spot.
6.Rawai & Nai Harn Beach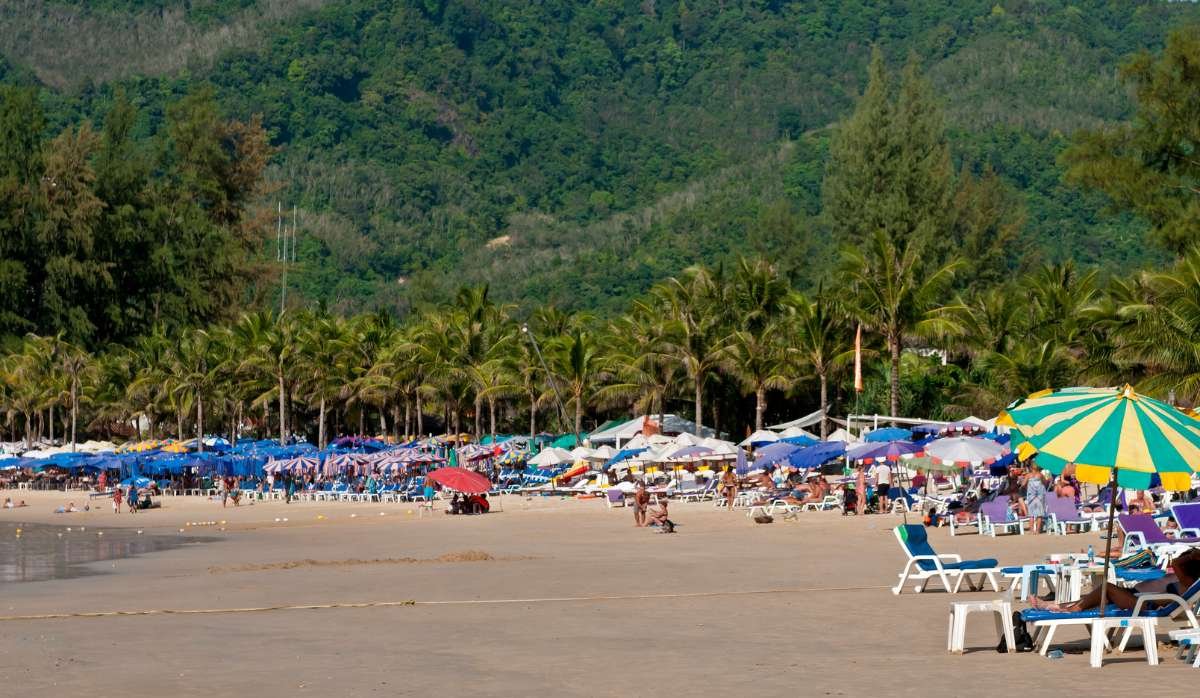 Located on the island's southern tip and are popular among the local residents and domestic tourists. Rawai is characterised as being comparable to Patong but quieter, and it serves as the starting point for traditional Thai longtail boat trips to the neighbouring islands.
5-Star Phuket Hotel in Kamala Beach with Majestic Andaman Sea Views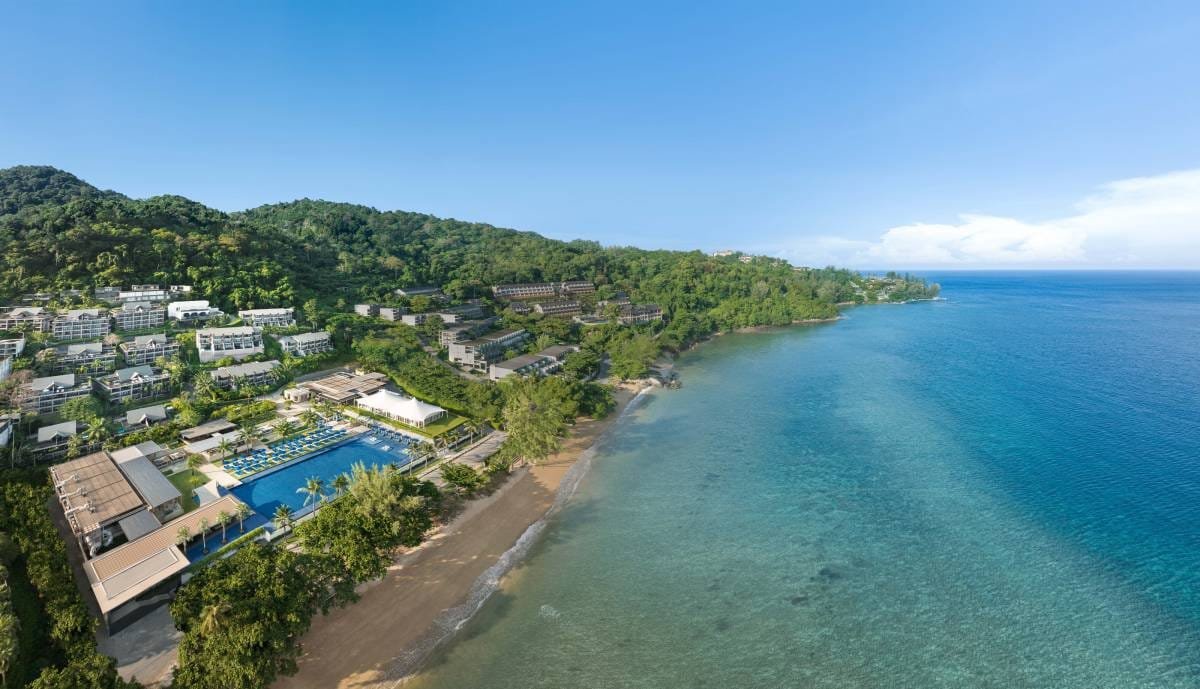 Experience the hight of luxury at the Hyatt Regency Phuket Resort for your Phuket travel plan 2023. This resort offers direct access to Kamala Beach with water activities, sports, and various things to do in the surrounding bay to explore all the Andaman Sea has to offer. Situated on the Millionnaire's mile near the tranquil fishing village and trendy beach clubs of Kamala Beach while being a short drive to lively Patong Beach. This luxury family resort in Phuket also benefits from access to Phuket's best sites, including Big Buddha, Phi Phi island and James Bond island.
Apart from the luxurious rooms and suites with private terraces, amenities, and facilities, we also offer experiential dining at renovated venues with Thai, Indian, Japanese & International cuisines for the whole family to enjoy throughout the vacation.
Visit our website or contact us today to find out more.
Tel: +66 7623 1234
Fax: +66 76 231 233Email: phuket.regency@hyatt.com