If you are dreaming about spending your next Thailand vacation in 2023 at a serene luxury resort by the calming tropical waters, Phuket beach resorts always offer something a little bit special for the discerning traveller. Whether you are looking for a 5-star hotel or a family resort in Phuket, the island has some magnificent beach hotels as well as the most luxurious Phuket resorts to offer.
Most notably, Phuket has many distinctive beach areas and deciding where to stay can be tricky. If you are still undecided about where to go and need some more inspiration, explore our guide to the areas for the best Phuket beach resorts to help you enjoy a wonderful stay on the island.
This article will provide you with information on Phuket's beach areas, as well as the benefits and drawbacks of staying in these areas, as well as our resort recommendation.
Best Phuket beach Areas
As most of us already know, Phuket is one of the most favoured destinations in Southeast Asia. With an expansive shoreline of more than 180 kilometres, there are a variety of beachfront accommodations to suit every taste and type of visitor, including families, couples, and solo travellers. The following are the best Phuket beach resort areas:
Patong Beach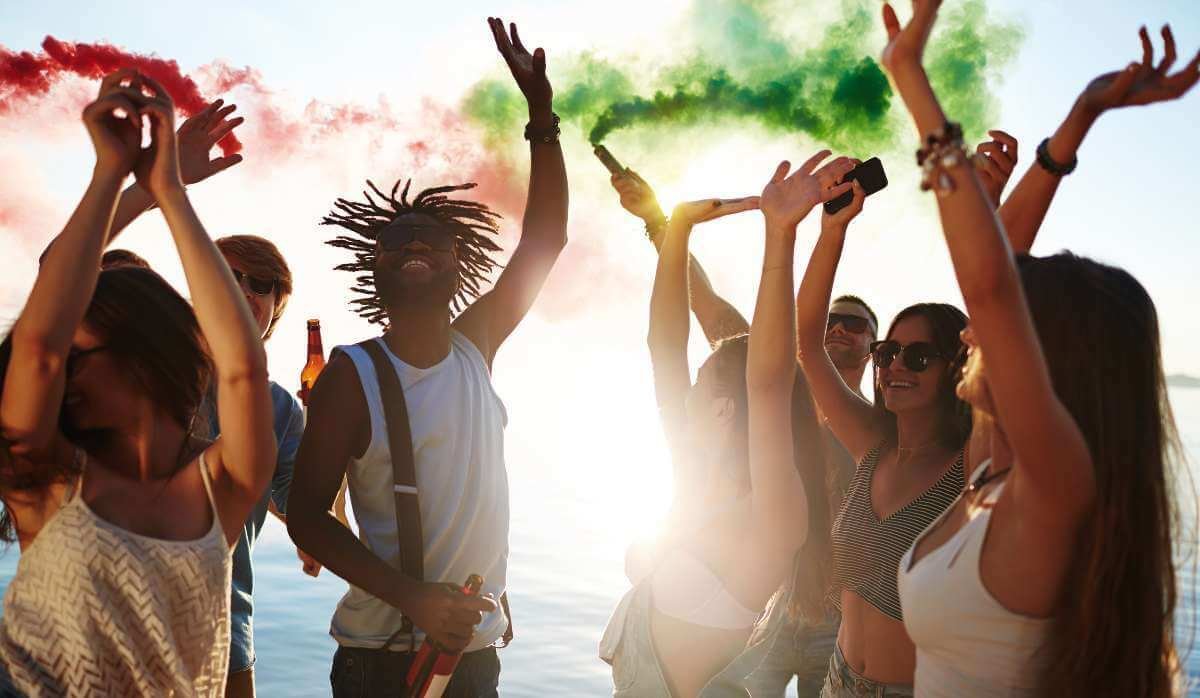 This particular beachfront is one of Phuket's busiest beaches. Patong's white sandy beaches shoreline spreads along the coast for 3 kilometres, ideal for a quick dip in the water, lying in the sun or enjoying water sports (jet skiing, snorkelling, etc.). In addition, Patong is known for its vibrant 'nightlife,' with clubs and bars that run the entire length of Patong's west side. Essentially, Patong Beach offers virtually everything visitors need for a beach vacation and is well worth stopping by to get familiar with the surrounding area.
Kata Beach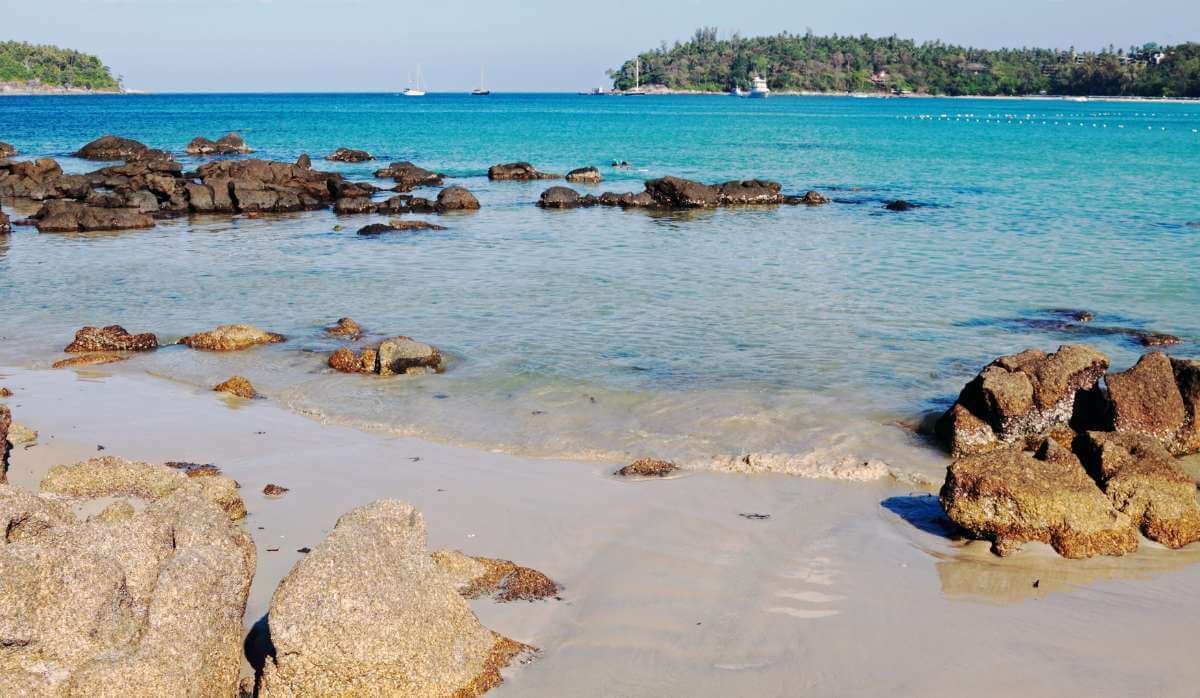 Kata Beach is located in the southwest region of Phuket, just south of Karon Beach. It is encircled by lush hilly terrain and is often regarded as one of the island's most exquisite yet cosy beaches. Kata Beach is a two-kilometre-long coastline of sandy beach split into 2 parts Kata Yai and Kata Noi. These two beaches, each with a distinct ambience, are about 500 metres apart, separated by a rocky cape. If you are planning on staying at a Phuket beach resort in Kata Noi, this is a good option for a peaceful and relaxing getaway for both families and couples.
Karon Beach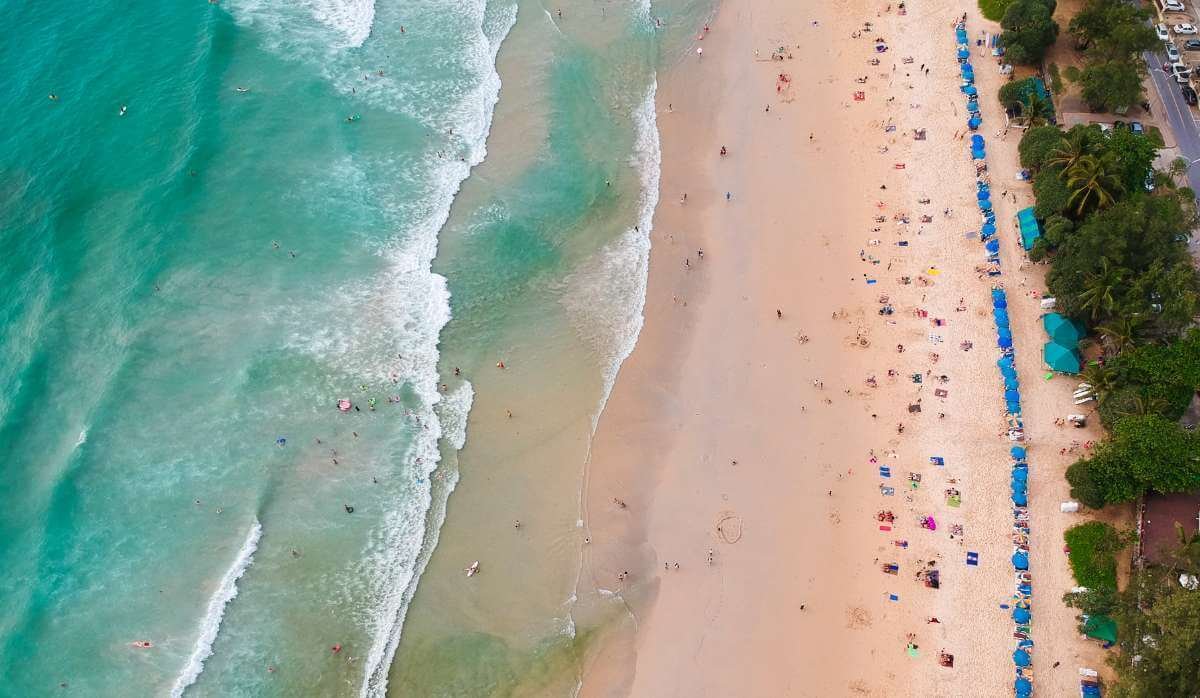 Karon Beach is situated on Phuket's west coast, positioned between Patong and Kata Beach. Karon is one of Phuket's longest beaches, with 3 kilometres of silky white sand and clear blue water. Even during peak season, the beach is fairly quiet and more peaceful than neighbouring Patong. This makes Karon a versatile destination for those seeking a little bit more of a relaxed vibe while still having easy access to the centre of entertainment, shopping, and other activities.
Mai Khao Beach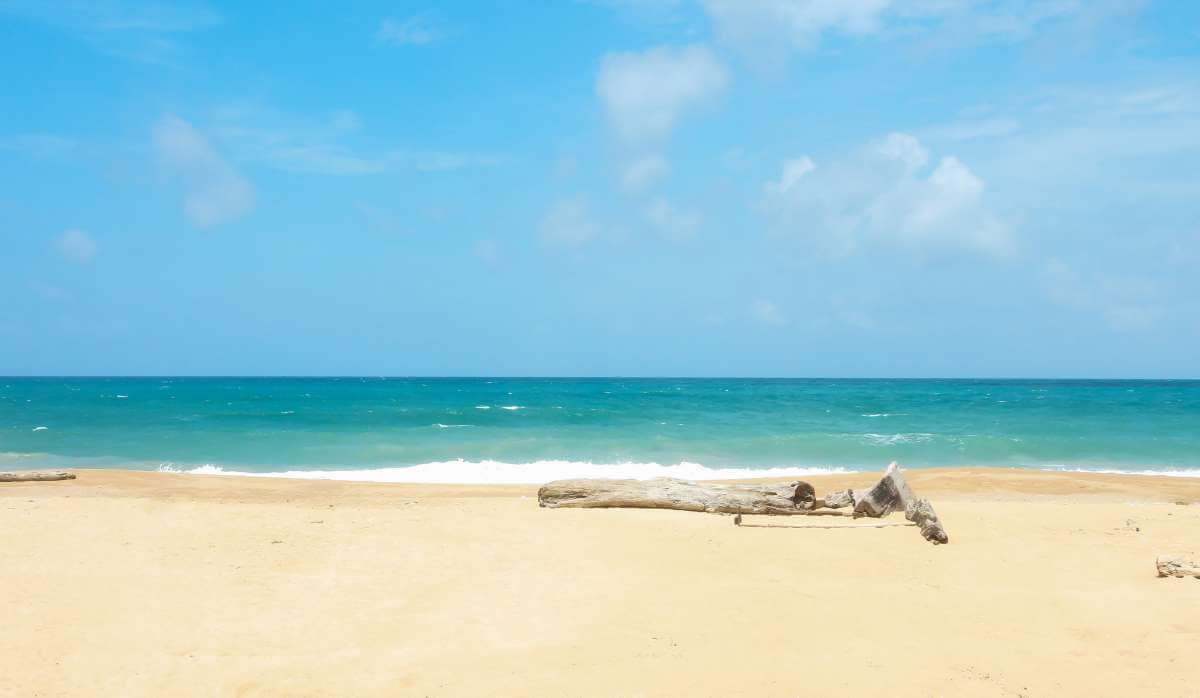 If you are travelling with a partner looking for extra peace and quiet in Phuket, Mai Khao is located north of the Phuket International Airport (HKT). It marks a contrast to the more energetic beaches in the southern parts of the island. This area for Phuket beach resorts offers the longest largely vacant pocket of powdery white sands where you can relax under the sun to the fullest.
Bang Tao Beach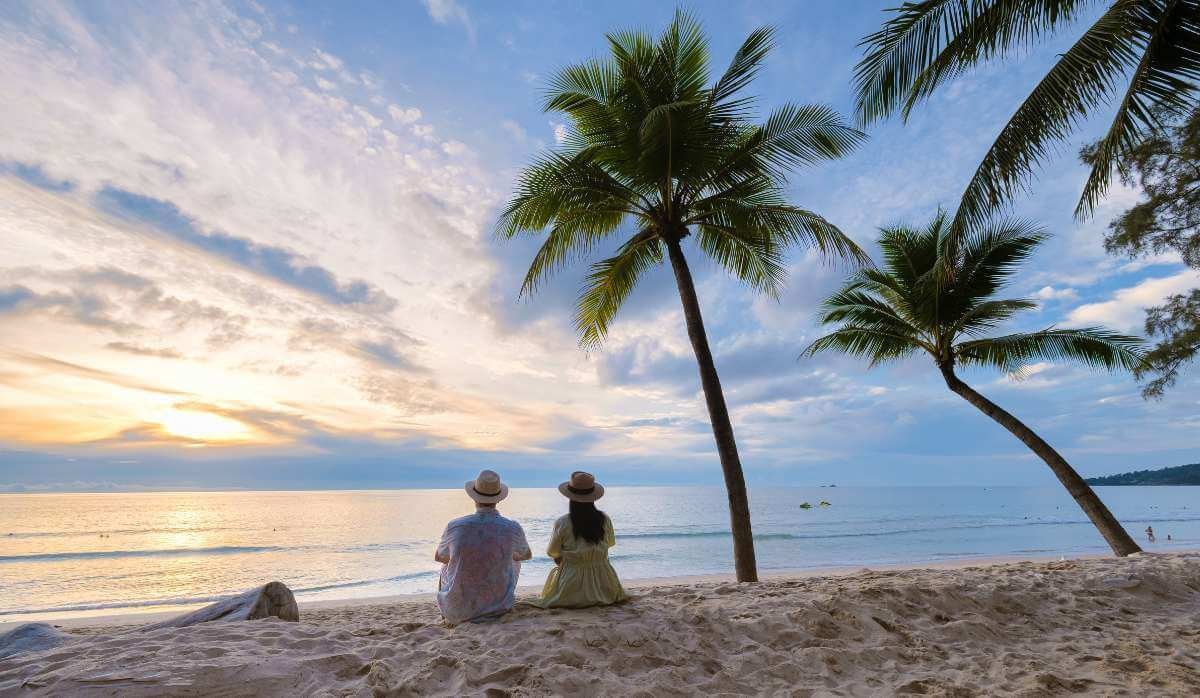 The Bang Tao region of Phuket was historically one of Thailand's tin mines, and it was from here that a considerable percentage of Phuket's income came. Today, Bang Tao Beach has something to offer to virtually all types of travellers. It is divided into 2 parts: northern and southern. The northern part is serene and unspoiled. You will be able to discover your own secluded paradise, lay down your beach towel, and relax as the days pass by. Conversely, in the southern part of Bang Tao Beach, there is an abundance of eateries, shopping, pubs, and beach clubs to keep every family member busy throughout the vacation.
Kamala Beach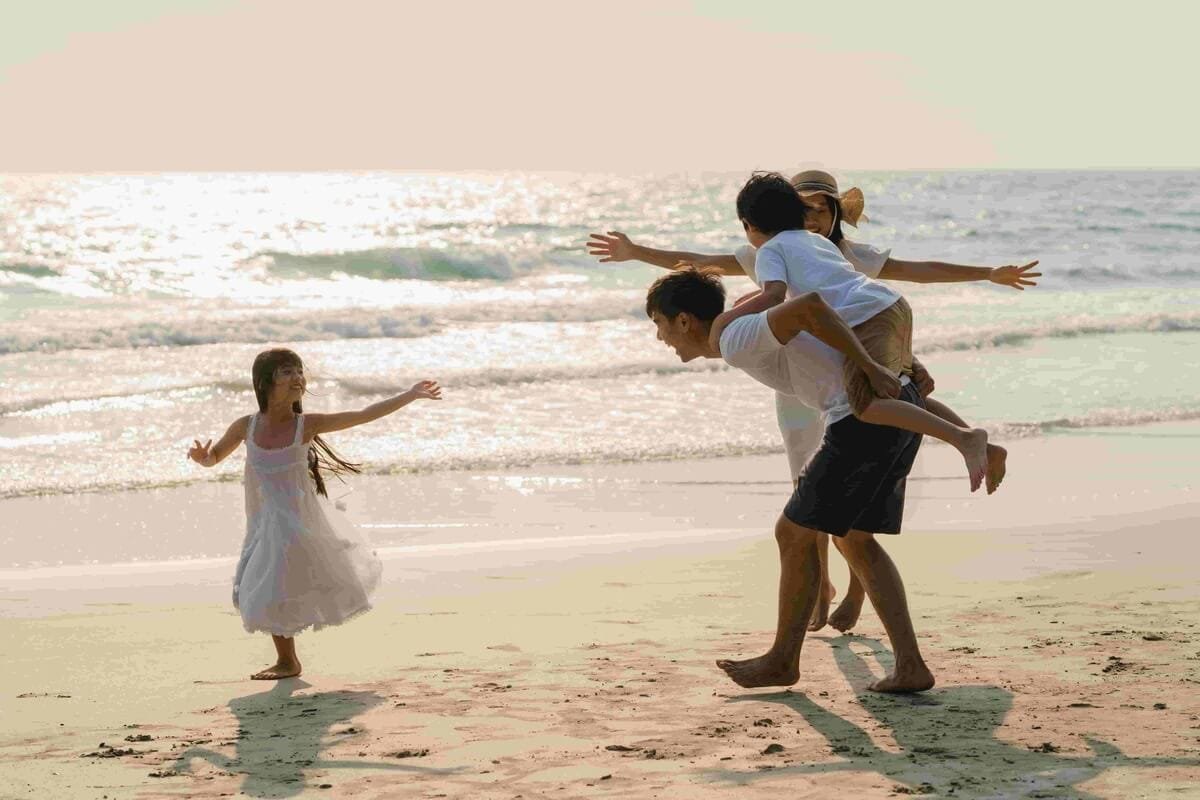 Kamala Beach is an extensive beach area with a laid-back vibe. The beach is located north of vibrant Patong and is only about a half-hour drive from the airport. Kamala Bay is well-known for its breathtaking scenery, which is surrounded by lush tropical hills. The northern section of the beach is usually quiet, while the southern end can become a bit crowded during peak season.
The beach itself is superb, and the azure waters are ideal for travellers who yearn to relax and dedicate their visits to quiet times by the beach. Kamala Beach is ideal for couples and also benefits from being a perfect Family resort Phuket destination for those who have young children.
Discover The Best Kamala Beach Resort
Hyatt Regency Phuket Resort is a 5-star hotel in Phuket beautifully situated on the hillside in front of Kamala Bay. This is one of the best resorts in Phuket for both families and couples. Ranging from family-friendly rooms and private suites to the largest beachfront infinity pool in Phuket, this Phuket beach resort has refreshed and elevated every aspect for the ultimate escape experience.
Every room was newly renovated to match the spectacular surroundings. Guests will find a balcony or terrace to soak in stunning island and ocean views while enjoying luxury comforts and amenities. Primary colours and modern interiors create a soothing sanctuary as guests settle into their home away from home. Families, friends, and solo travellers can find the perfect accommodation for their island getaway with six rooms and two suite categories.
Apart from the luxurious rooms and suites, amenities, and facilities, we also offer experiential dining at renovated venues with Thai, Indian, Japanese & International cuisines for the whole family to enjoy throughout the vacation.
Visit our website or contact us today to find out more.
Tel: +66 7623 1234
Fax: +66 76 231 233Email: phuket.regency@hyatt.com