If your vacation goal is to travel and dive, you'll be thrilled to learn that the best of the Phuket hotel selection will go above and beyond to accommodate those daring enough to explore the world of scuba diving. The purpose of pool practice dives in Phuket are to offer a smooth transition from the serene waters of your hotel's infinity pool to the breathtaking depths of the Andaman Sea.
For beginners and seasoned divers alike, these practice dives serve as a gateway to building confidence and mastering essential diving skills. Under the expert guidance of seasoned instructors, you'll learn to navigate the underwater realm, perfect your buoyancy, and interact with marine life—all within the comfort and privacy of your luxurious surroundings. Not only do these sessions offer a sense of adventure, but they also ensure you're well-prepared for the open waters of Phuket diving.
The Benefits of Pool Practice Dives in Phuket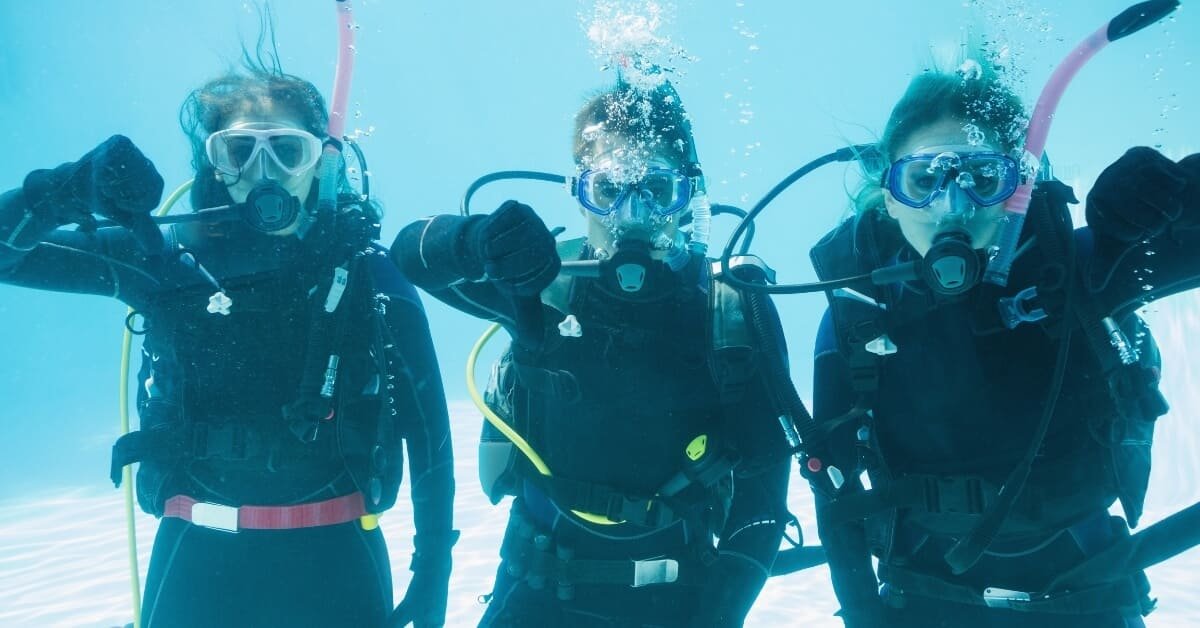 To embark on underwater adventures, mastering the art of diving is crucial for a safe and unforgettable experience. Luckily, Phuket's 5-star hotels offer a luxurious starting point to becoming a confident diver through their pool practice dive sessions.
Most 5-star hotels in Phuket offer a practice dive session taught by highly-trained instructors guiding your every move. You'll learn essential diving techniques, from basic skills to advanced manoeuvres, all within the confines of a pristine pool.
What sets these instructors apart is their personalised approach to teaching. They understand that each guest is on a unique journey and cater their lessons accordingly, ensuring everyone receives the attention and support they need to thrive. Whether you're a beginner eager to take your first underwater breath or an experienced diver seeking to refine your techniques, these professionals will be with you every step of the way.
Pool practice dive is an excellent option for those nervous or anxious about diving in the open water. It provides a controlled environment, clear of any daring obstacles, and a safe space monitored by instructors where you can get comfortable with all the essential techniques worry-free.
Fine-Tune Your Diving Skill
These pool practice dives in Phuket's elite resorts offer several advantages, even for seasoned divers. Enhance your diving skills, fine-tune your buoyancy control, and practice emergency procedures, all while indulging in the luxurious amenities of your 5-star hotel. Additionally, several Phuket hotels also offer an SSI Open Water Diver certification before you plunge into the ocean's depths.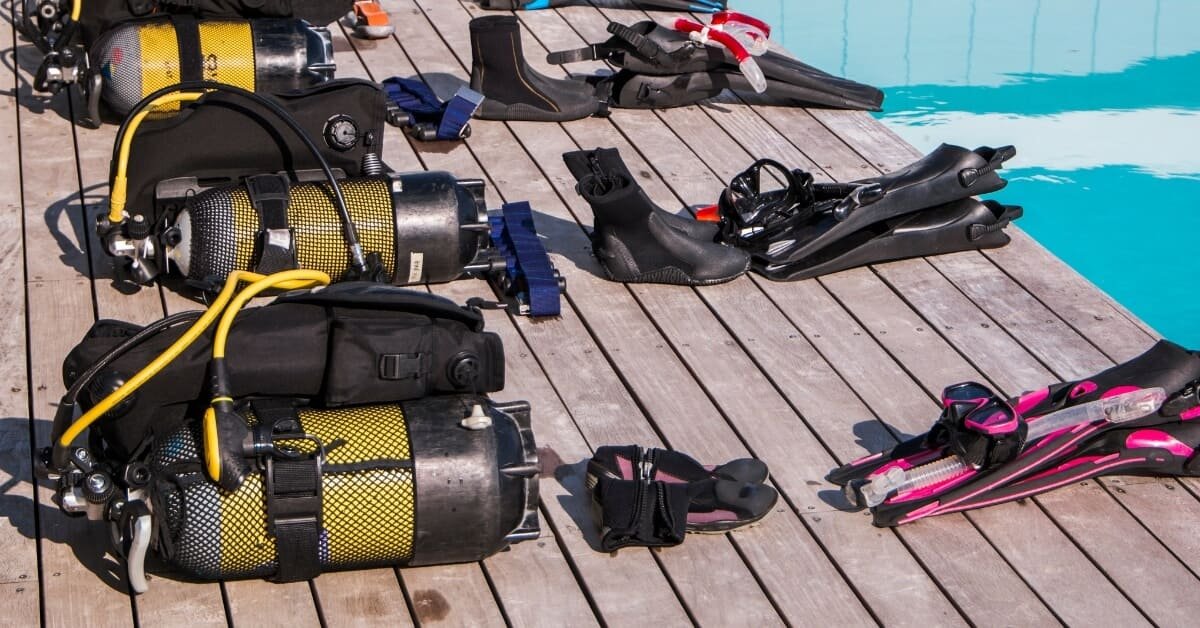 Get familiar with Diving Gears
Pool practice sessions allow you to acclimate to your diving gear and become at ease with your equipment, such as the snorkel, regulator, wetsuit, fins, oxygen tank, etc., ensuring you are fully prepared for your open-water dives. Building a solid foundation in a controlled pool environment instils a sense of readiness, boosting your confidence for the thrilling explorations that await in the depths of the Andaman Sea.
Combining Pool Dives and Phuket's 5-Star Hospitality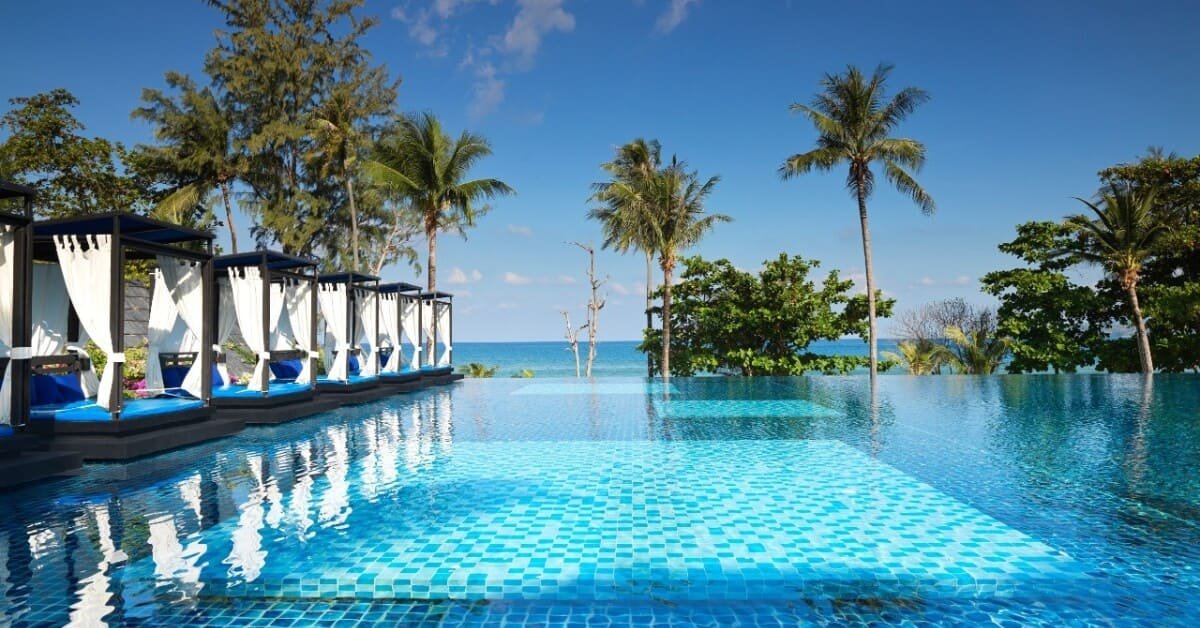 The island of Phuket, with its stunning coastline and vibrant marine life, beckons travellers from around the globe to explore the wonders of the deep blue sea. But if you're new to diving or simply want to brush up on your skills, pool practice dives in Phuket offer the perfect solution. Plunge into the crystal-clear waters of your hotel's private pool, where a team of professional instructors eagerly await to guide you on your aquatic journey.
The beauty of pool practice dives in Phuket lies in their accessibility and safety. Whether you're a seasoned diver or a complete beginner, you'll have the opportunity to gain confidence and hone your diving techniques under the watchful eye of experts. As you glide through the water, you'll be immersed in an environment that mirrors the ocean's splendour, giving you a taste of what awaits beneath the waves.
Start Your Pool Practice Dives in Phuket at Hyatt Regency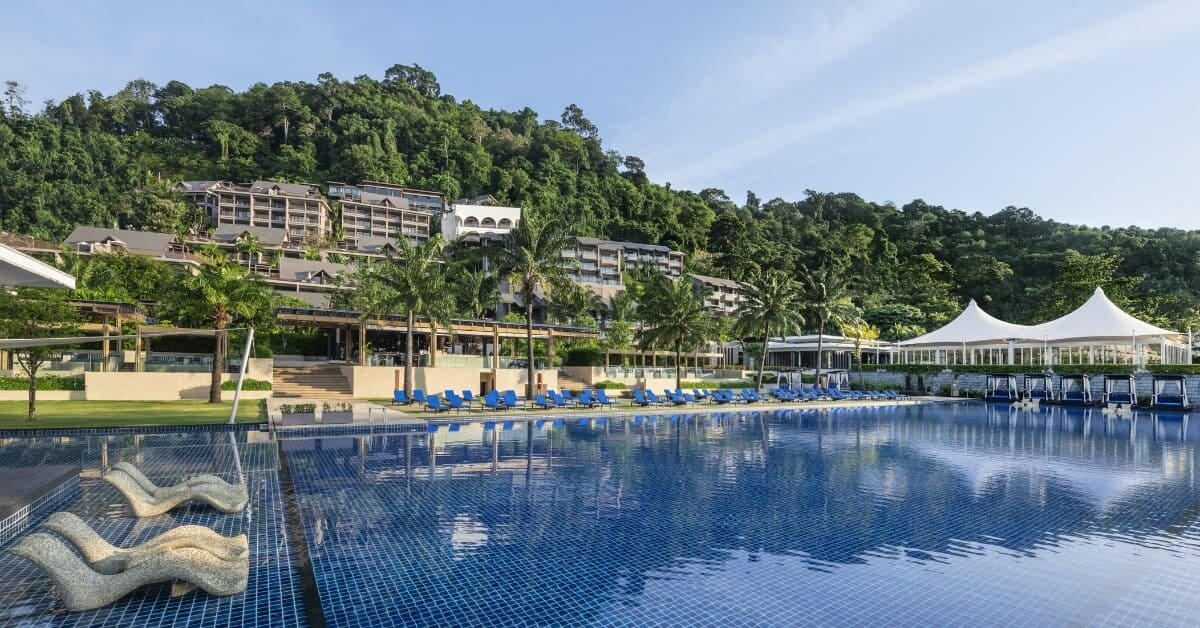 Beyond the exhilarating dive experience, Hyatt Regency Phuket Resort ensures that your journey is accompanied by unparalleled comfort and luxury. Whether you are looking for a quick refresher on your scuba skills or preparing for your first open-water dive, our larger-than-Olympic-size infinity pool is a safe environment to practice with our instructor before you embark on snorkelling and diving in Phuket.
On top of that, we offer an SSI scuba diving course to prepare you for your SSI certification. Our practice sessions are a great way to introduce yourself to diving and underwater breathing to fully immerse yourself in the open water experience out in Kamala Bay.
After a thrilling day of pool practice, pamper yourself with a rejuvenating spa session, savour delectable gourmet cuisine at our renowned restaurants, or simply relax in the luxury of your private suite, knowing that your every desire is catered to.
---
Hyatt Regency Phuket Resort
Hyatt Regency Phuket Resort is an ideal base for diving in Phuket, with convenient beach access for diving and snorkelling activities in the surrounding Kamala Bay, offering effortless underwater discoveries.
Our newly-refreshed hillside rooms & suites are ideal for all vacationers, with spacious furnished balconies to gaze over the sea. Rest assured that you will meet with an unforgettable diving vacation at our Kamala beach resort.
Learn more about our Pool Practice Dive session (click)
See our rooms & suites (click)
Visit our website or contact us today to find out more.
Tel: +66 7623 1234
Fax: +66 76 231 233
Email: phuket.regency@hyatt.com