Ah, the allure of a Phuket beach wedding! Picture yourself standing on the powdery sands of Kamala Beach at your 5-star hotel in Phuket, the gentle waves serenading your love story as the sun dips below the horizon, casting hues of gold and pink across the sky. The salty sea air caresses your skin, and at this moment, time stands still as if the universe itself is holding its breath to witness your eternal promise.
A beach wedding in Phuket is like stepping into a dream, where every moment becomes a breathtaking tableau, a fusion of nature's artistry and your love story. However, coins always have two sides; the same goes for having a Phuket wedding. In this article, we'll explore the pros and cons of setting up your dream beach wedding on Phuket island.
The Elegance of a Beach Wedding in Phuket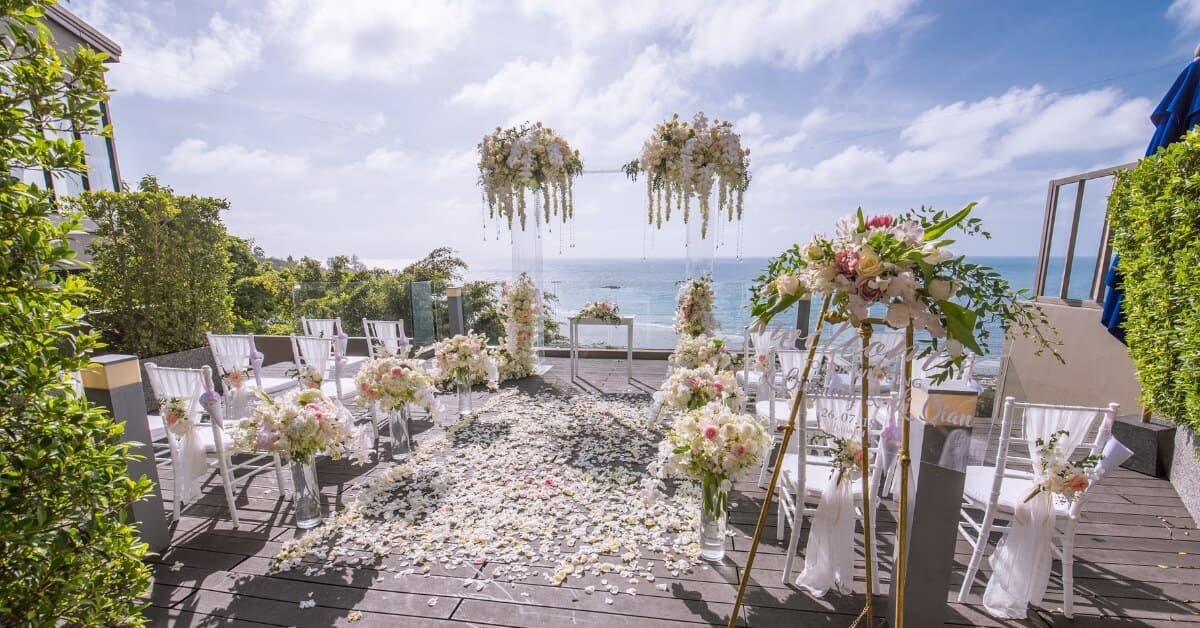 A Phuket beach wedding offers an unrivalled, serene backdrop that epitomises romance in its purest form, and there are many reasons why many claims that there is no better place than Kamala Beach to tie the knot.
Stunning Natural Setting
Phuket boasts beautiful beaches with turquoise waters, white sands, and breathtaking sunsets. It provides a picturesque backdrop for a wedding ceremony and creates a romantic atmosphere. At the same time, your guests will be captivated by the panoramic views that unfold before them, adding an enchanting touch to every moment. And let's not forget the photos! Every frame is a masterpiece waiting to happen.
Tropical Ambiance
The tropical climate in Phuket adds to the allure of a beach wedding. You and your guests can enjoy warm tropical weather, a gentle sea breeze bringing a sense of calm, and lush greenery, creating a relaxed and laid-back ambience.
Wide Range of Venues
Phuket offers a plethora of wedding venues, including luxurious resorts, beachfront hotels, and private villas, allowing you to get creative with your beach wedding idea. On top of that, an array of venues on the island will enable you to find the one that suits your preferences and budget, with many options offering stunning ocean views.
Destination Wedding Experience
Having a Phuket beach wedding allows you to combine both wedding and honeymoon in a single location. After the wedding, you and your partner can jump right into all the exhilarating experiences Phuket offers, from a local shopping experience at the night market to a gourmet dinner and fun snorkelling near the local house reef.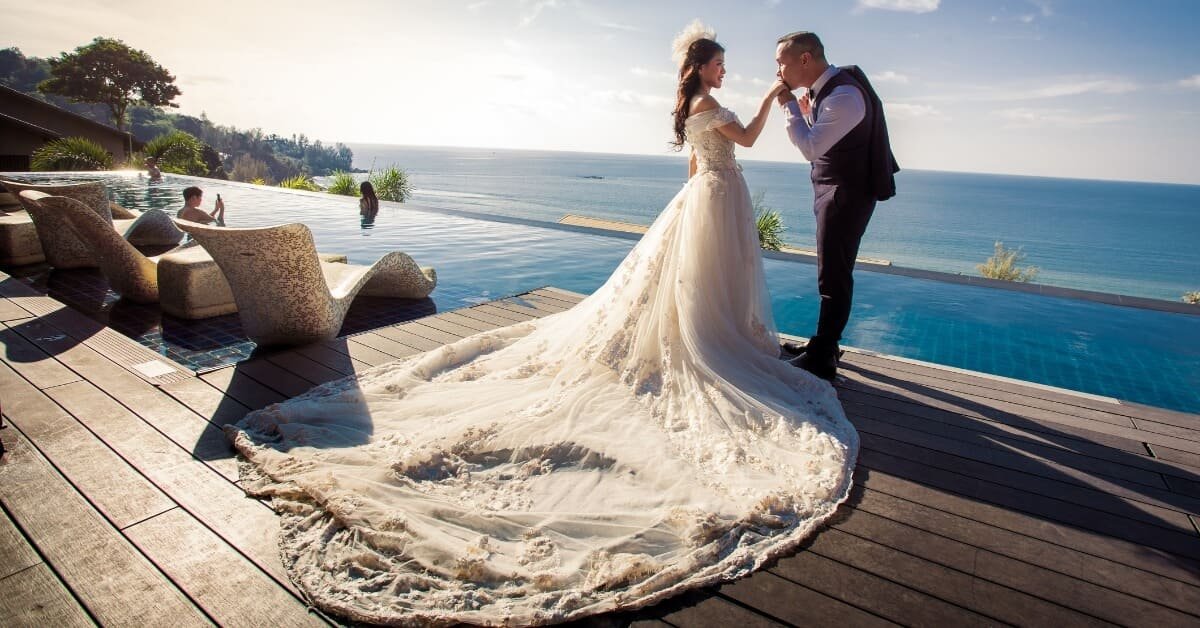 Professional Wedding Services
Phuket is a world-renowned destination, able to accommodate a range of vacation plans, including a professional service. With its well-established wedding industry, you can find assistance from professional Phuket wedding planners, photographers, caterers, and various other vendors. They can help you organise and execute your dream wedding with ease, ensuring a smooth and stress-free experience.
Things to Beware When Planning a Phuket Beach Wedding
Fluctuating Weather Condition
While Phuket's tropical climate is generally pleasant, it is essential to consider the weather patterns. The island experiences monsoon seasons, typically from May to October, which may bring heavy rains and occasional storms. Planning your wedding during these months could lead to weather-related challenges. So, have a backup plan in place just in case she decides to shower your beachfront affair with unexpected rain.
Crowded Beaches
As mentioned above, Phuket is a top destination for tourists around the world. The beaches can get pretty crowded, especially during the peak season. If you desire privacy and intimacy for your wedding ceremony, you may need to choose a more secluded beach such as Kamala Beach or consider off-peak season for your wedding dates.
Language Barrier
English is spoken in many tourist areas of Phuket, but communication can sometimes be challenging, particularly when dealing with local vendors or service providers. Hiring a wedding planner or wedding service from a 5-star hotel in Phuket can help you navigate through potential language barriers.
Logistics and Travel Expenses
Planning a destination wedding requires careful coordination and additional travel expenses for you and your guests. Flights, accommodation, transportation, hotel rooms, and other logistics need to be considered, which can add to the overall cost and complexity of the wedding.
Remember to thoroughly research and consider these pros and cons when deciding whether a beach wedding in Phuket is the right choice for you. It's important to weigh your preferences, budget, and logistical factors to ensure a memorable and enjoyable experience for you and your loved ones.
Nevertheless, a beach wedding in Phuket is an experience like no other. The ocean becomes more than just a backdrop; it becomes an integral part of your love story, weaving its magic into every aspect of your celebration. So, let the waves of love guide you as you say 'I do' in this enchanting paradise. It's a decision you won't regret, and the memories you create will last a lifetime.
---
Bring Your Beach Wedding to Life at Hyatt Regency Phuket Resort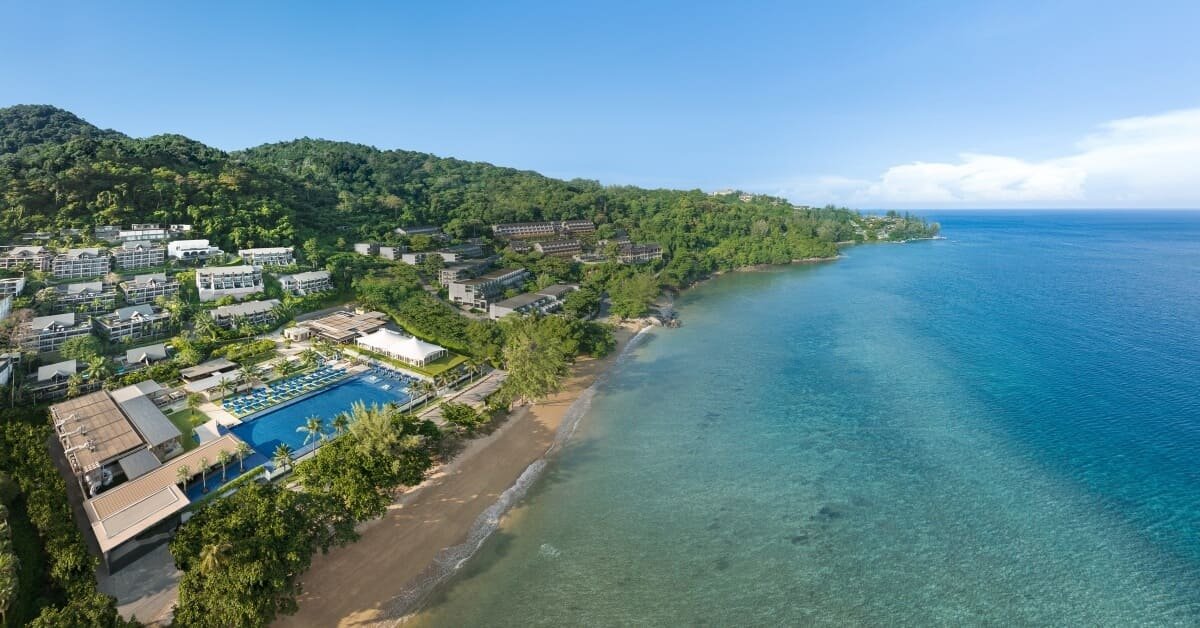 At Hyatt—a 5-star hotel in Phuket, we offer luxurious beach wedding venues with stunning ocean views and world-class amenities, a perfect place to say your vows.
Our wedding planning services also offer personalised assistance to couples throughout the planning process, including venue selection, vendor coordination, and meal preparation. Ensuring that you can enjoy a stress-free and enjoyable wedding planning experience
Hyatt Regency Phuket Resort is situated on a cascading hillside at Kamala Bay, between Kamala and Patong beaches, overlooking the Andaman Sea. Apart from Phuket wedding venue, we offer a unique coastal escape experience you cannot find anywhere else.
Luxurious rooms, amenities, facilities, and experiential dining awaits you and your partner. Curate your dream wedding and enjoy your honeymoon at one of the top 5-star hotels in Phuket today!
See our wedding packages (click)
Visit our website or contact us today to find out more.
Tel: +66 7623 1234
Fax: +66 76 231 233
Email: phuket.regency@hyatt.com