Phuket is Thailand's most popular tourist destination, aside from perhaps Bangkok, thanks to its abundance of beautiful bays and beaches, as well as alluring turquoise waters, as well as vibrant nightlife, modern amenities and of course, many options to pick the perfect diving resort in Phuket.
This tropical island is in a perfect location to explore all of the area's best dive sites, including areas surrounding Similan Islands and Phi Phi Islands. It also has its own well-regarded attractions, including Shark Point, the King Cruiser Wreck, and the Racha Islands. You will be sure to find your perfect diving spot in Phuket.n
Phuket is an excellent destination not only for scuba diving but also for other activities such as surfing, kiteboarding, beaches, temples, day trips, and much more.
Known More About Phuket Island
Phuket is one of Thailand's southern provinces. It is located in the Andaman Sea, off the west coast of Thailand, and is connected to Phang Nga Province to the north via the Sarasin Bridge. Phuket, also known as the 'Andaman Sea's pearl', has a stunning selection of beaches and serves as the departure point for many a Phuket diving resort, which takes both beginners and seasoned divers to popular dive sites such as Ko Phi Phi and the Similan and Surin Marine National Parks.
Not only are turquoise-blue waters, coral reefs, snorkelling, scuba diving tours, and water sports available, but there are an abundance of activities offered to visitors all year round, including pristine beachfront, high-quality Phuket beach resorts and hotels, Thai and international cuisines, opulent temples, along with a lively nightlife.
Phuket is undoubtedly a gorgeous island, despite the fact that some parts of it have become rather developed while others are still calm and untouched. The 'Pearl of the South' is still the greatest place in Thailand to go on wonderful scuba diving vacations while staying in a 5-star hotel in Phuket.
Phuket Diving Resort & Accommodation Options
As one may anticipate from a location with such an appeal, Phuket offers a wide range of diver-friendly accommodations. All of the below areas are suitable for a diving experience and the best Phuket beach resorts you could reside in.
Patong:
One of the busiest spots in Phuket and the top choice for those looking for a party atmosphere. Top-tier DJs spin in some of the best clubs, and live bands can always be found throughout the Bangla road vicinity.
Kamala:
Kamala beach resort is a relaxed area perfectly suited to travellers seeking a completely relaxing vacation away from the boisterous crowds, yet still within reach of the action and with plenty to do in the immediate area.
Karon:
Karon is home to a long and elegant beach where you can often find a more private spot than most other beaches in the area. Although it is not a party town, there is a wide range of options for restaurants, bars, and hotels.
Kata:
Kata is located next to the south end of Karon, although you would not notice the transition, but you will know when you get there. Kata represents the most famous spot and provides extensive entertainment options. Even if Kata is most often busier than Karon and Kamala, its beautiful beach is more than enough to make up for that.
Dive Lessons in Phuket
For those who are new to diving or snorkelling, Phuket offers a plethora of dive centres and shops. The courses on offer in these shops are only a few minutes long and will give you a good overview of what to expect when diving.
Numerous basic dive courses and courses with certification are available across Phuket, one of which is technical diving. It usually entails learning to dive to depths of more than 40 meters. The dive sites in Phuket are less crowded than in most other parts of the world. The island is well-known for its whale sharks, manta rays, exotic fish, and flourishing soft and hard corals.
Additionally, certain Phuket beach resorts, such as Hyatt Regency Phuket Resort, offer pool practice dives employed by professional divers from the Dive Centre. We also offer an opportunity for you to obtain your SSI Open Water Diver certification.
Best Phuket Diving Spots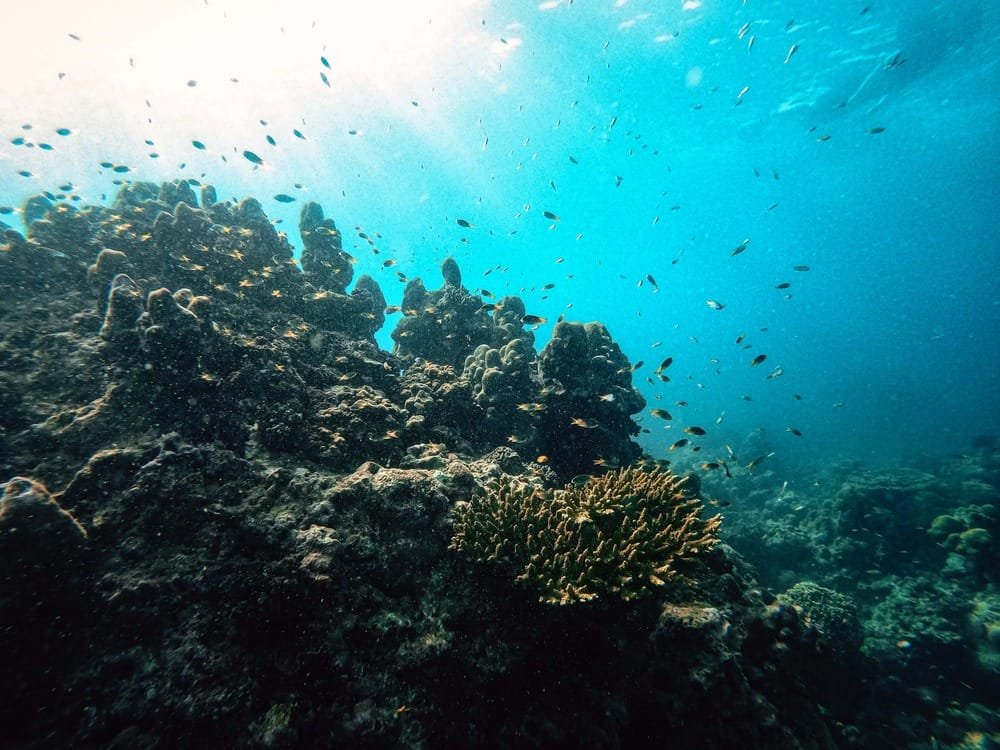 The dive sites of Phuket, which are frequented by day dive boats, are all very different from each other. Each provides a unique experience of its own, and it is recommended to try all of them out. Some of the favourite diving spots include King Cruiser Wreck, a car ferry wreck; Koh Dok Mai, a limestone pinnacle quintessential of this area; and Anemone Reef, most famous for its anemones and vibrant occupants. Other fantastic Phuket dive spots on southern itineraries for liveaboards include:
Ko Phi Phi – posts excellent dive sites for all levels of divers.
Mu Koh Lanta National Marine Park – has a significant number of uninhabited islands that are considered great dive sites.
Koh Ha (meaning Five Islands) – five tiny islets located west of Koh Lanta Island, separated by 50-meter-deep channels
Mu Koh Lanta – has two major dive sites, which are; Hin Daeng (Red Rock) and Hin Muang (Purple Rock) are often regarded as the best beyond the Similan Islands.
The Best Time of The Year for A Dive in Phuket
Known to most, Phuket has a tropical climate, which means it is warm all year round and receives a lot of sunshine. The peak tourist season lasts from November to April. The busiest months are December and January, which are the peak season. Accommodation may be more expensive and get booked up at this time, and dive sites, notably the Similan Islands and Richelieu Rock, may be crowded.
From November to March and April, the northeast monsoon brings ideal beach weather with blue skies and light breezes. At this time of year, the island has an average of 26 days of sunshine per month.
The southwest monsoon brings rain and winds to southern Thailand's west coast from May to October. Although there may be rainy days, the rainfall is irregular, with only the occasional shower. During the rainy season, Phuket still has an average of 20 days of sunshine per month.
Phuket weather is generally blessed with excellent weather throughout the year; however late January to April is perhaps the best time to visit, even if you are not a diving enthusiast, because there are fewer tourists and you will therefore have more accommodation options. The sea is calmest, and the dive sites are less crowded, giving you the best diving experience.
Atlas, after deciding on the diving location for your next Phuket trip, do not forget to book a Diving resort in Phuket that best accommodates your diving plans.
Hyatt Regency Phuket Resort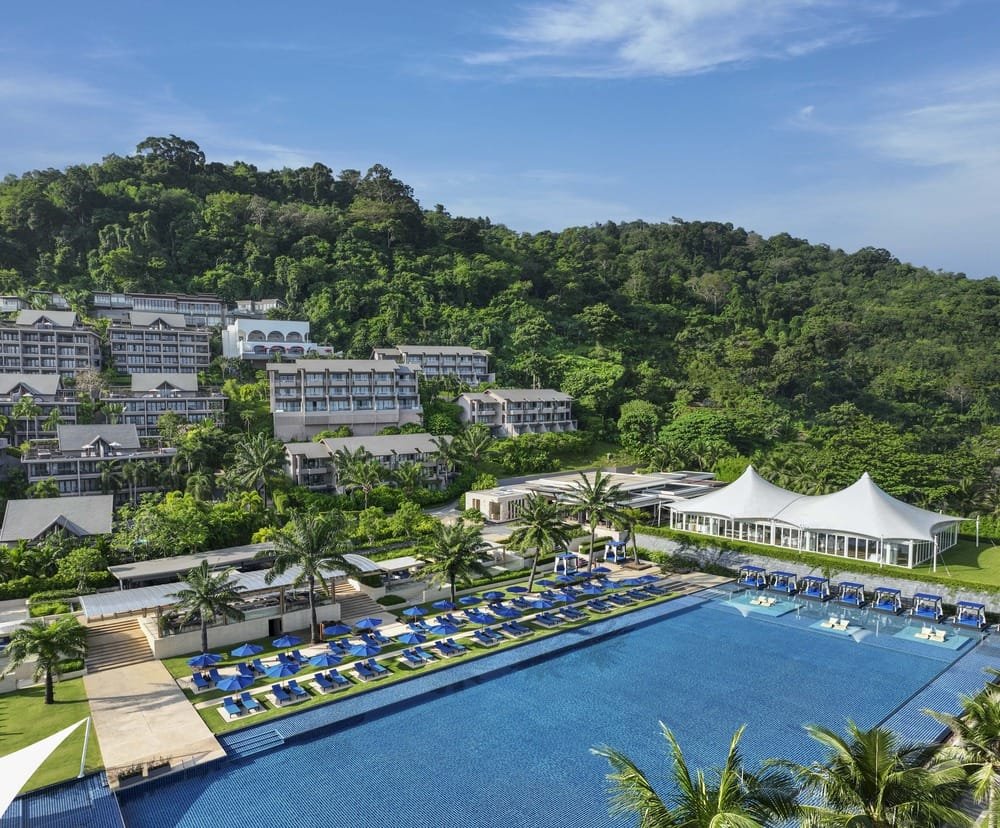 Hyatt Regency Phuket Resort is situated on a cascading hillside at Kamala Bay between Kamala and Patong beaches, overlooking the Andaman Sea. We offer a unique coral dive at our Hose Reef and nearby dive sites, an experience you cannot find anywhere else. Apart from the luxurious rooms, amenities, and facilities, we also offer experiential dining at renovated venues with Thai, Indian, Japanese & International cuisines for the whole family to enjoy, one of the biggest infinity pools in Phuket, various curated experiences, and the best rooms to stay in or rest after a deep dive into the blue ocean.
Visit our website or contact us today to find out more.
Tel: +66 7623 1234
Fax: +66 76 231 233Email: phuket.regency@hyatt.com