Japanese restaurants in Phuket offer a wide variety of culinary delights. Sushi, sashimi, teppanyaki and other Japanese culinary marvels are prepared using the finest ingredients straight from the ocean. All of which are served in both traditional and elegant settings.
Simply saying, you will never be disappointed if you are looking for Japanese food in Phuket during your tropical getaway trip. If you want to learn more on how Japanese cuisine becomes a delicacy in Phuket or just wondering where to find the best Japanese restaurant in Phuket, here are our takes:
Japanese food in Phuket: The Arrival
The arrival of Japanese nationals in Thailand dates back to the late 16th century. During this period, Japan permitted overseas trade, and many of their citizens travelled to Ayutthaya, Thailand's capital at the time, for this purpose. Over the years, the number of Japanese immigrants in Thailand has increased dramatically. As a result, The Thai-Japanese Association was then founded in 1935 to strengthen and promote bilateral relations between the two nations.
Thailand, like Japan, has the ultramodern coexisting with the ancient. Many parts of Thailand combine remnants of the country's ancient history with the ultra-modern, particularly witnessed in Bangkok, as in Tokyo. The various Buddhist kingdoms that predate Thailand's sovereign nation date back thousands of years, and while Thailand's history is rather less well-known compared to Japan's, it is no less influential in the region.
Japanese residents have gradually dispersed throughout Bangkok and the rest of the countryside, dissolving the original community but establishing new areas of Japanese cultural influence. Even though Bangkok is the city with the most Japanese visibility, Japanese cuisine is very popular throughout Thailand, and if you are eager to find the best Japanese restaurant in Phuket, there are many options: whether that is at one of the Phuket hotels, Phuket beach resorts, or in the historical old town, you would be uncovering countless restaurants that offer Japanese food in Phuket throughout your vacation.
Food: The Core Value of Japan & Thailand
In Japanese culture and society, which is similar to Thai's, food is valued highly. In Japan, meals are social gatherings that are meant to foster relationships, maintain connections, and promote societal advancement. Additionally, these occasions offer a chance to honour the gods through customary ceremonies.
It is without a doubt that Japan and Thailand both have some of the best food and drinks in Asia, if not the world.
Japan's food culture has gotten more and more common in general metropolitan areas, as savoury delicacies like ramen and sushi have made their way to every corner of the world. Aside from sushi and ramen, Japan also offers some of the most mouthwatering creations in the world.
What Type of Japanese Food to Expect in Phuket?
As for Japanese food in Phuket, you can easily find fried items such as:
Tempura – which can be prawns or vegetables such as sweet potato and squash dipped in Japanese flour and then deep fried to perfection.
Tonkatsu – breaded fried pork cutlets and a favourite for many
Gyoza – a Japanese variety of dumplings
Noodle Dishes – there are many types of Japanese noodles spanning from ramen to soba to udon.
Moreover, 'red meat' is a relatively new addition to Japanese cuisine, Japanese beef is considered to be ranked as some of the best in the world, particularly the fatty, marbled cuts of wagyu beef such as Kobe and Hida.
In terms of beverages, Asahi and Sapporo Japanese beers are of high quality, and rice wine sake served right is a delectable beverage. Non-alcoholic drinkers will enjoy the iconic matcha tea and various other soft drinks that complement their menu.
In contrast, Thai dishes are equally delicious as Japanese cuisine, ranging from the renowned Pad Thai with its egg and bean sprout stir-fry to the thick noodles of pad see ew, and the delicious, savoury Khao Soi from northern Thailand. Tom Yum Goong, a spicy and sour soup, is possibly Asia's most well-known soup dish. Som Tam, or green papaya salad, is one of the most potent and flavorful dishes you are likely to encounter, which is as tasty as it is addictive, loved by Thais and tourists. Thai desserts such as mango sticky rice and various fruit juices will satiate your sweet cravings. And, in terms of beer, Singha, with its clean aftertaste and refreshing palette, is unbeatable.
In summary, it would be some competition if Thailand and Japan faced off in the food world cup!
Japanese Fine Dining in Phuket
Japanese meals at a 5-star hotel in Phuket, such as Kamala beach resort, are often prepared to the highest standards, utilising Japanese recipes and cooked by Japanese chefs. Each restaurant stays true to the authentic Japanese cooking practice, as evidenced by the quintessential ambience and fine details. This authenticity can also be experienced and witnessed in the food's preparation and presentation, such as when the chef prepares a teppanyaki meal. Japanese food in Phuket can transport visitors to the country while providing genuine and exquisite Japanese dining.
If you are looking for the best Japanese restaurant in Phuket, then look no further than Mizu, Hyatt Regency Phuket Resort's teppanyaki restaurant. Mizu offers a cosy, yet elegant and interactive dining experience for all social gatherings. Our chefs are always ready to exhibit their skills with theatrical grace and culinary talent developed over years of intensive training. Whether you wish to relish prime wagyu beef or the freshest catch from the sea, Mizu is ready to serve.
Mizu Opening Hours
Daily for Dinner Set Menu: 06:00 PM & 10:00 PM
A La Carte Menu: 12:00 PM – 03:00 PM
Learn more at: www.experiencehyattphuket.com/mizu-japanese-restaurant/
Hyatt Regency Phuket Resort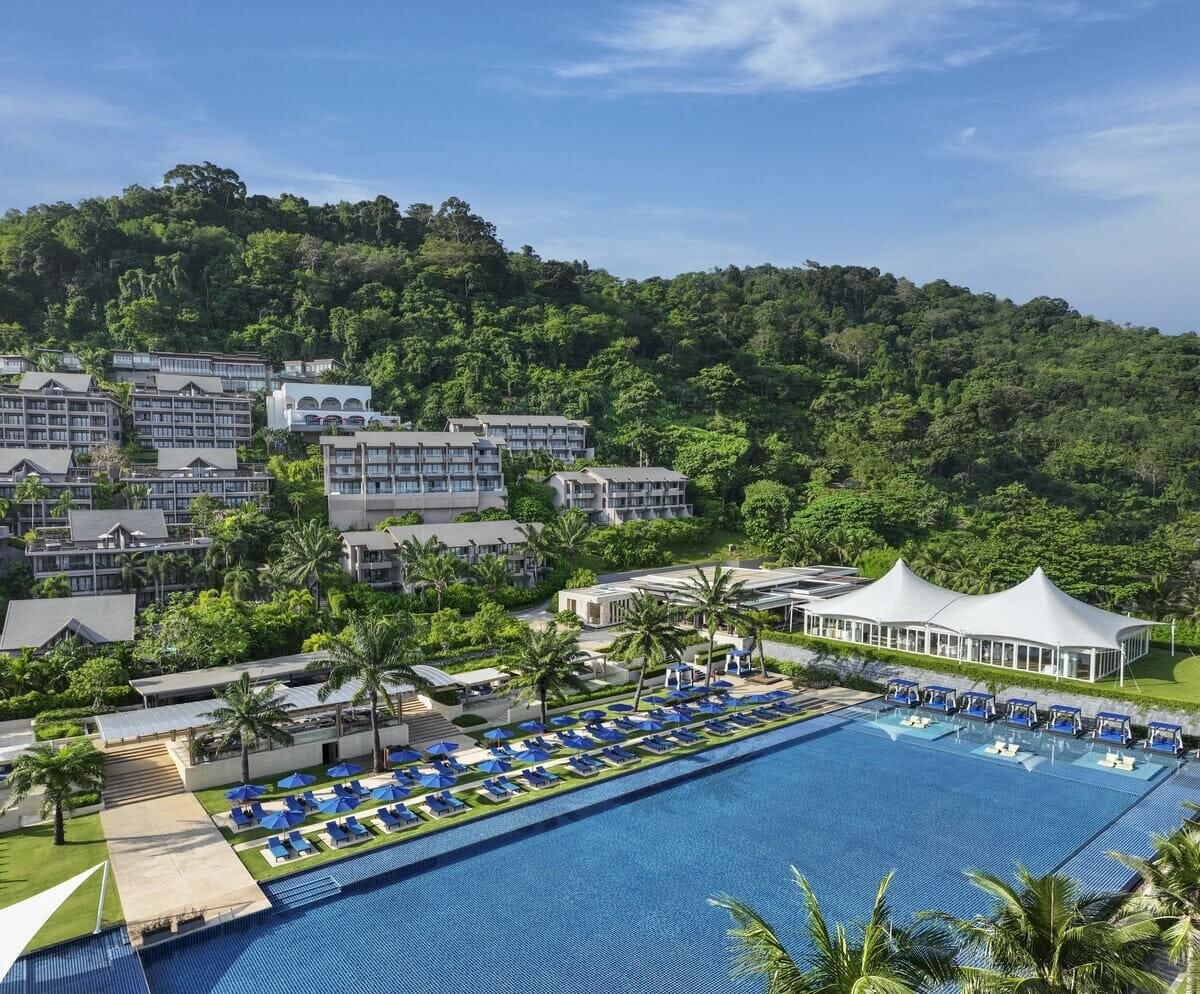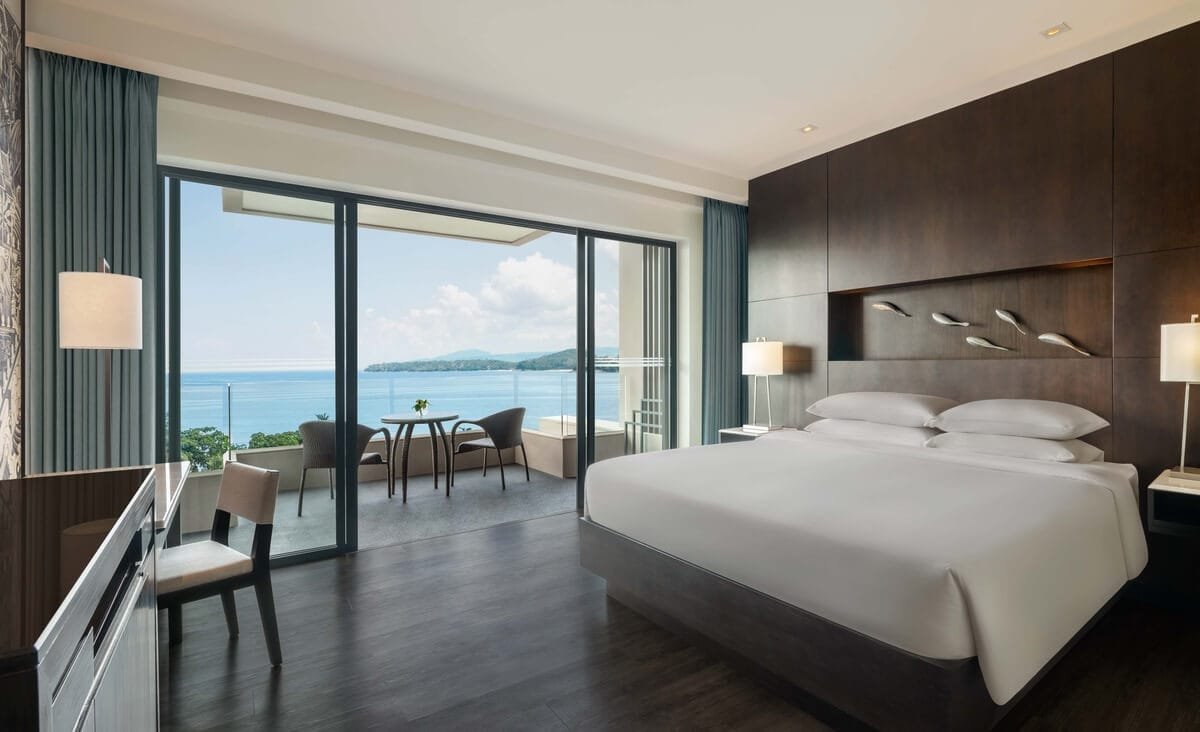 Hyatt Regency Phuket Resort is situated on a cascading hillside at Kamala Bay between Kamala and Patong beaches, overlooking the Andaman Sea. We offer a unique coastal escape experience that you cannot find anywhere else. Apart from the luxurious rooms, amenities, and facilities, we also offer experiential dining at renovated venues with Thai, Indian, Japanese & International cuisines for the whole family to enjoy, one of the biggest infinity pools in Phuket, various curated experiences, and the best rooms to stay in.
Visit our website or contact us today to find out more.
Tel: +66 7623 1234
Fax: +66 76 231 233Email: phuket.regency@hyatt.com