If Phuket is where you're planning to spend your next holiday, this guide will inform you about one of the best and most exotic beach locations in the world, complete with stunning white sands, towering palm trees, and bustling cities as well as various activities to indulge in during your getaway.
Our Phuket travel guide will assist you in planning your first or next adventure by providing all of the best things to do on this stunning island. Explore the majestic beaches and incredible islands. Sample the local cuisine in local restaurants, and discover night markets, famed nightlife, and Patong Beach's famous Bangla Walking Street.
Travel in Phuket: Thailand travel guide
Phuket is a tropical paradise, surrounded by many beautiful beaches, hidden gems, and temples. Its picturesque hills, friendly people, and delectable cuisine will surprise and delight any visitors. The island caters to every conceivable need, with hundreds of Phuket hotels to choose from, easy transportation options, and numerous dining and shopping areas.
As you may know, Phuket is the largest island in Thailand, it is connected to the Thai mainland by a bridge, and it is known as the 'Pearl of the Andaman Sea' and one of Southeast Asia's most popular tourist destinations. Phuket City is the province's capital and is located in the island's southeast.
The island's accessibility is made possible by the numerous domestic and international flights that arrive at Phuket International Airport on a daily basis. Travellers can get to their final destination by taking metered or limousine taxis, minivans, airport buses, private hotel transfers to your 5-star hotel in Phuket, or renting a car. It is also simple and convenient to get around town. Additionally, there are unique and authentic transports to try out, such as tuk-tuks, songthaews, and motorbike taxis, in addition to standard taxi services.
Top Things To Do On The Most Famous Island
If you are planning on taking a trip to Phuket for the first time, you will quickly realize that it is much more than just sun, sea, and sand. Our Phuket travel guide recommends exploring the colourful lanes and shophouses of Phuket's old town, soaking up the atmosphere, and savouring authentic Thai flavours. The variety of Thai cuisine is simply astonishing. You could begin with the classic and well-known central Thai dishes and the superb seafood, then move on to some excellent street food, and finally to true southern specialities. Here are some of the recommendations:
Phuket is frequently cited as one of the world's best and most exotic beach destinations, boasting beautiful white sands, towering palm trees, and lively cities. Phuket travel includes some highly desirable attractions.
For instance, Patong Beach is one of Phuket's most famous and longest beaches. This gorgeous 3 km (1.8 miles) of golden sand is a must-see in town because it is the location where all the action takes place. Relax under the shade of the coconut trees, swim in the pristine blue waters, or have an exhilarating time with the various water activities available, such as watersports, kiteboarding, and jet skiing. If visiting just one beach isn't enough, consider visiting Kata Beach, Karon Beach, and Paradise Beach. On top of that, Kamala beach resort is also one of the top Phuket beach resorts where you can spend your getaway.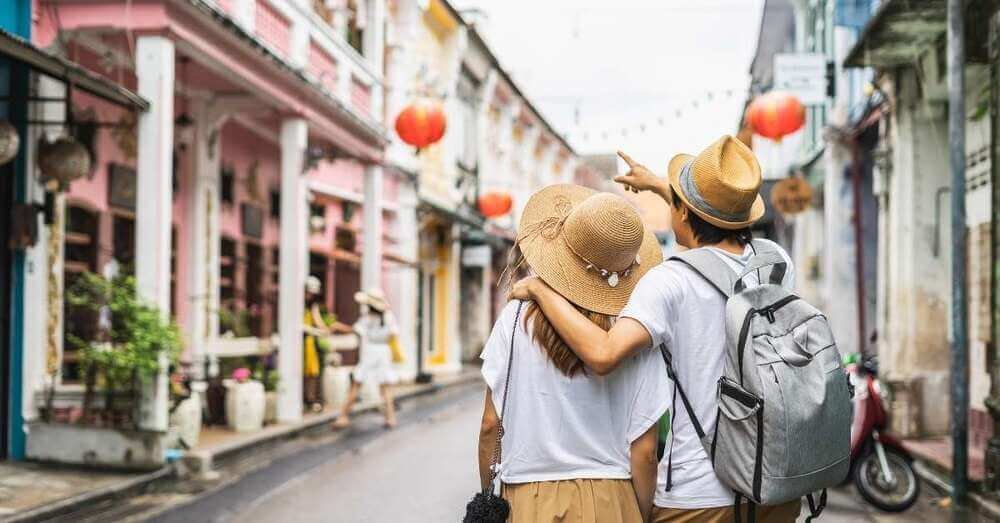 For those interested in authentic local culture and architectural gems. Strolling around the rustic and enchanting Sino-Portuguese streets in Old Phuket Town is like being transported back in time. Take in the beautifully preserved colonial-style shophouses in all the colours of the rainbow, visit a whimsical local bakery or café, and learn about the island's history and culture at the museums. Phuket Town is conveniently located on the island's southeastern coast; simply take a tuk-tuk or a local blue bus to the popular Thalang Street in Old Town.
Enjoy Breathtaking Buddhist Landmarks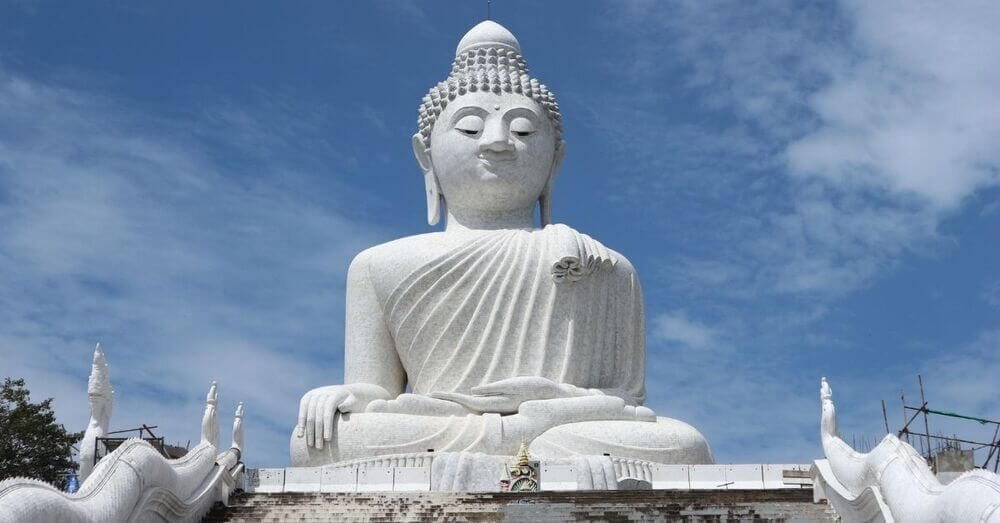 There are many breathtaking landmarks that reflect upon Thai's Buddhism belief and culture, such as the peaceful Phuket Big Buddha Temple — situated on the highest viewpoint on the island and one of the best locations to see the stunning sunset. Chalong Temple is regarded as the largest temple on the island and a must cultural visit during your Phuket travel. Or visit the Jui Tui Shrine Temple, the centre of the Phuket Vegetarian Festival, where you can participate in a fortune-telling experience by shaking the provided bamboo cup until a fortune stick falls out that can be matched with a fortune paper.
Sightseeing on The Neighbouring Islands
Hundreds of stunning and unique neighbouring islands can be found in the vast Phang Nga Bay in the island's northeast. The most well-known islands are Phi Phi and the Similan Islands, but there are also Racha Island, Coral Island, Rang Yai, Koh Yao, and many more. Island hopping is a simple way to create a memorable day trip and to get to know the area more deeply.
Best Season To Visit Phuket
All year round, Phuket is hot and humid due to its tropical monsoon climate. Though if you enjoy the sun, the island is a fantastic place to visit any time of the year. Here are the conditions of the island during each period to help with your decision:
From November to March is among the finest times to visit Phuket when the temperature and humidity are bearable, and there is less chance of rain to ruin your outdoor trip.
Throughout the rainy season, which lasts from May to October, may not be ideal due to its increased rainfall, humidity levels, and high tides. However, hotel bookings and Phuket beach resorts prices may be lowered during this period.
With highs of 36 degrees Celsius, April and May are often the hottest months (80 °F to 95 °F). February is the driest month, while December is the coldest. The weather during this time can be extreme, same goes for the various festivals that are held, such as New Year Countdown and Songkran.
Getting Around The Island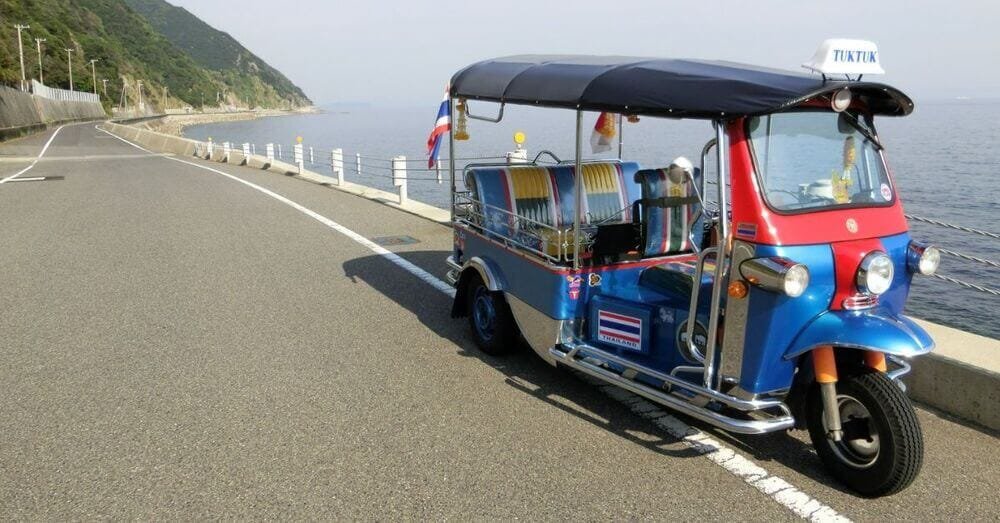 Phuket offers a variety of transportation options for all travellers to choose from. The famous options begging:
A Private Car Service – visitors who prefer comfort over cost can arrange a private car service for the day to drive around the city. Most of the landmarks, beaches, and attractions on the main island can be reached easily and comfortably using the method.
Songthaew – translates to 'two rows bus,' the transport follows a specific route along the island. They can provide you with an authentic local experience, as well as a cheaper commute cost.
Tuk-Tuk – regarded as a traditional taxi in Thailand, it is your best bet for private transportation that will take you directly to your destination.
Taxi – taxis with meters are abundant and can be taken from the street or via ride-hailing apps. Most of the drivers in Phuket can communicate in English. If your taxi is run by a private company and does not have a meter, make sure to agree on a price before the wheels start spinning.
As you can imagine, there are a couple of essential factors to consider before beginning your Phuket travel. But with this guide, you can start planning your trip with ease.
If you are looking for the best Phuket hotels to rest and enjoy all the culinary and amenities, consider Hyatt Regency Phuket Resort to be your chosen 5-star hotel.
Hyatt Regency Phuket Resort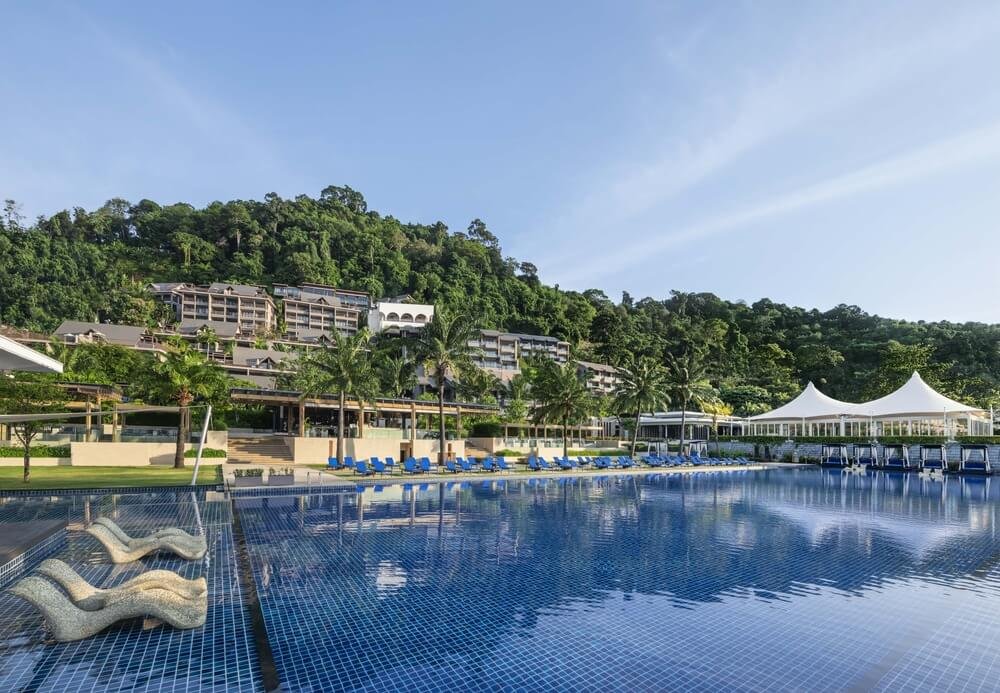 Hyatt Regency Phuket Resort is situated on a cascading hillside at Kamala Bay between Kamala and Patong beaches, overlooking the Andaman Sea. We offer a unique coastal escape experience that you cannot find anywhere else. Apart from the luxurious rooms, amenities, and facilities, we also offer experiential dining at renovated venues with Thai, Indian, Japanese & International cuisines for the whole family to enjoy, one of the biggest infinity pools in Phuket, various curated experiences, and the best rooms to stay in.
Visit our website or contact us today to find out more.
Tel: +66 7623 1234
Fax: +66 76 231 233Email: phuket.regency@hyatt.com